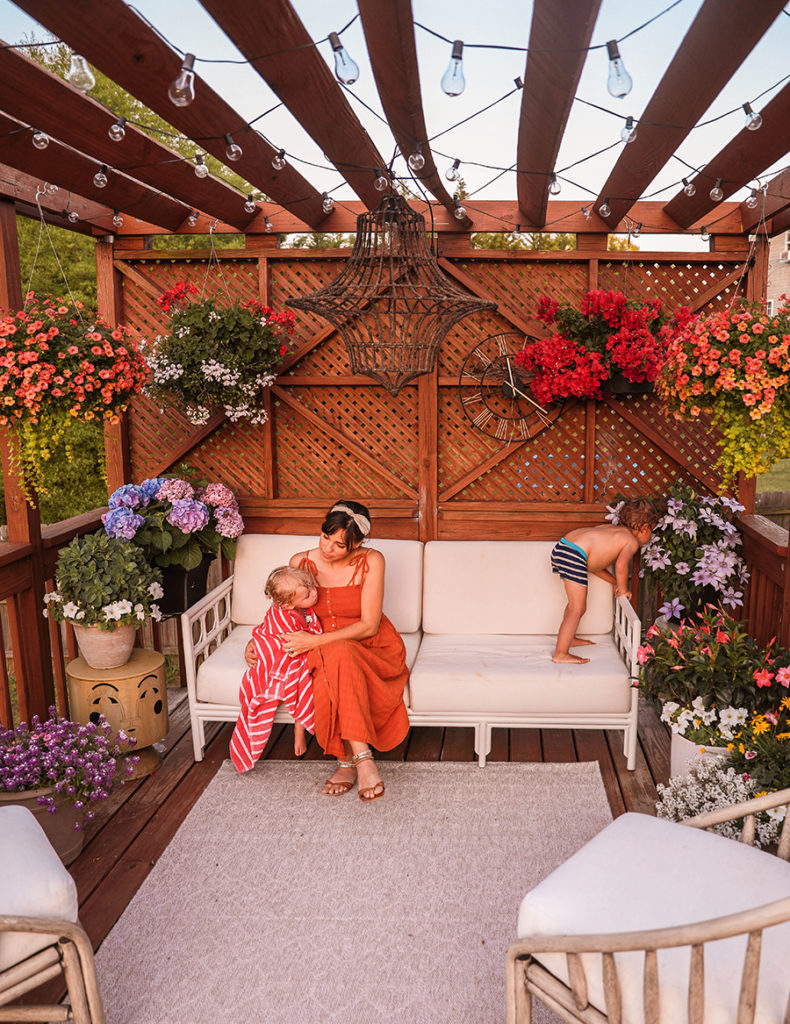 We have written posts on indoor and outdoor plants over the years, but I thought we would compile an easy list of patio favorites for when you are ready to spruce up your space!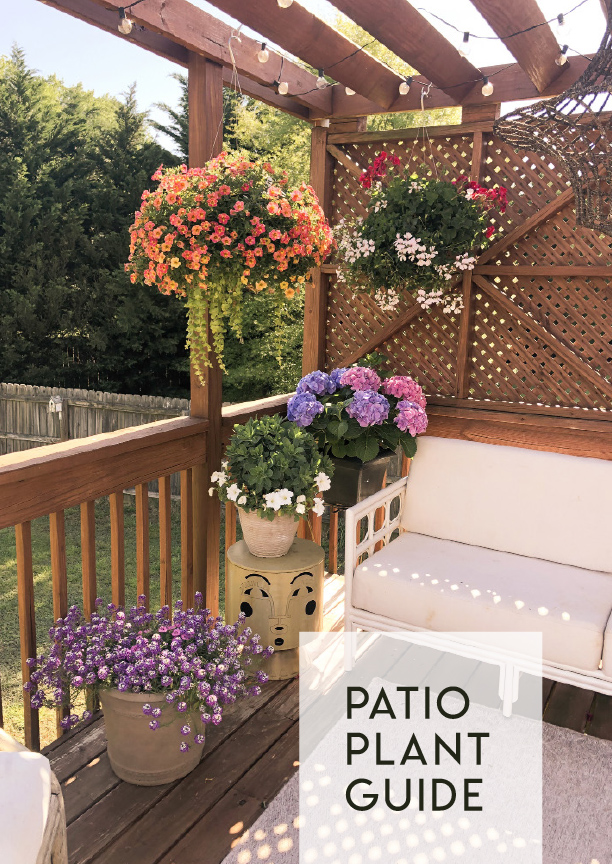 Current 2019 plants used in patio pots as seen above!
Petunia
Hydrangea (may need some protection from hot midday sun depending on region)
Bougainvillea (not hearty below 40 deg)
Geranium (two types, common and trailing)
Sunpatiens
Dianthus (3 different types)
Creeping Jenny (trailing)
Autumn Brilliance Sedum
Clematis (that violet vining flower in the back right corner)
Tricolor Sedum (trailing filler)
Alyssum (creeping/trailing – some are full sun, some are not as sun and heat tolerant. Check label before you buy!)
Calibrachoa (mounding/trailing)
Wishbone flowers (mounding/trailing)
Everblooming/Everbearing Strawberry
Verbena
Not currently in use but are great for patio:
Mona Lavender (may need protection from hot midday sun in some regions)
Lobelia (creeping/trailing flower)
Creeping zinnia (mounding)
Dragon's Blood Sedum (trailing filler)
Firecracker sedum (Trailing filler)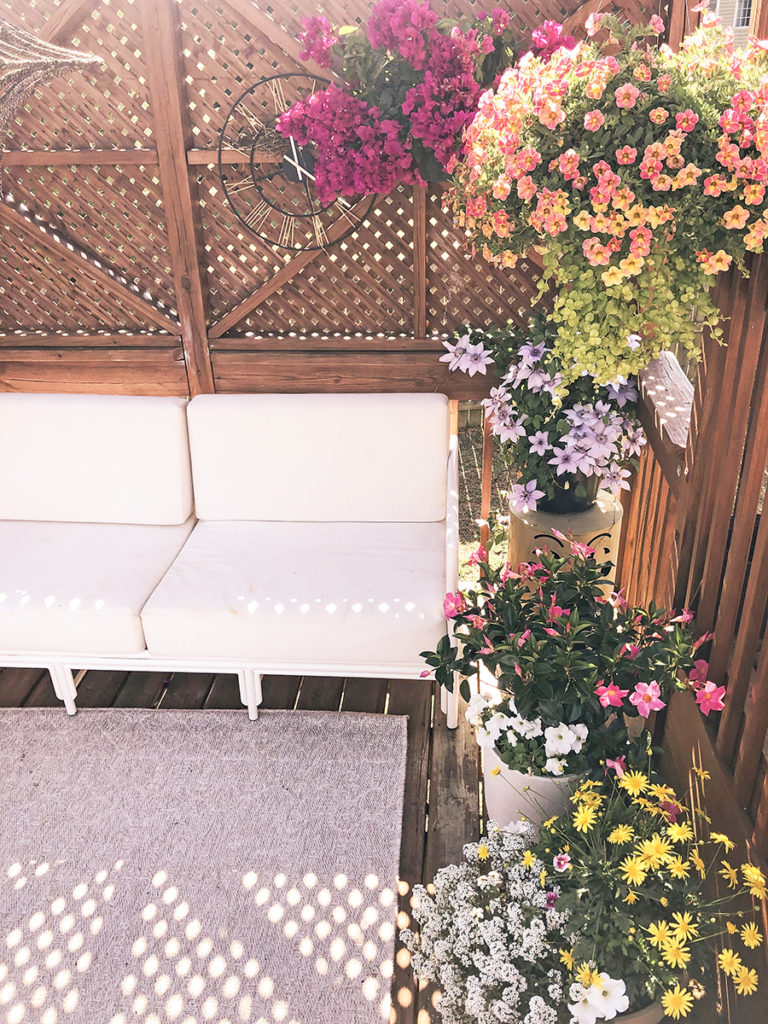 Unless it's a sedum, most of these require daily watering. We have had several plant fails and several that have thrived, and it really does depend on the area + climate you live in to figure it out. For instance, we live in the northern part of Atlanta so we cant quite get bougainvillea to vine across our pergola the way we California residents can, but we were able to get a basket full to last through the summer last year!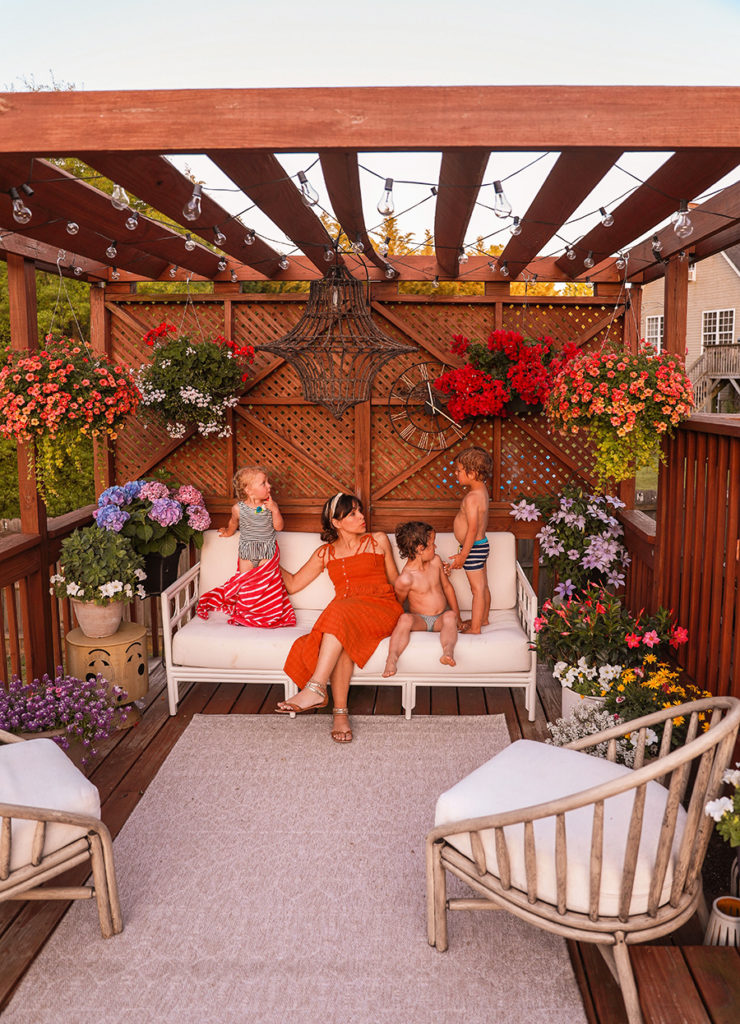 An app we love: Use PictureThis app to identify any plants and flowers you don't know the name of. It has come in handy so many times for us!If you look closely enough, behind that clock is a robin's nest with 4 blue eggs inside. A spot that these birds love despite all of the activity around here!
Let us know if you have any questions. We would be happy to answer below!

P.S. Indoor plant guide here.