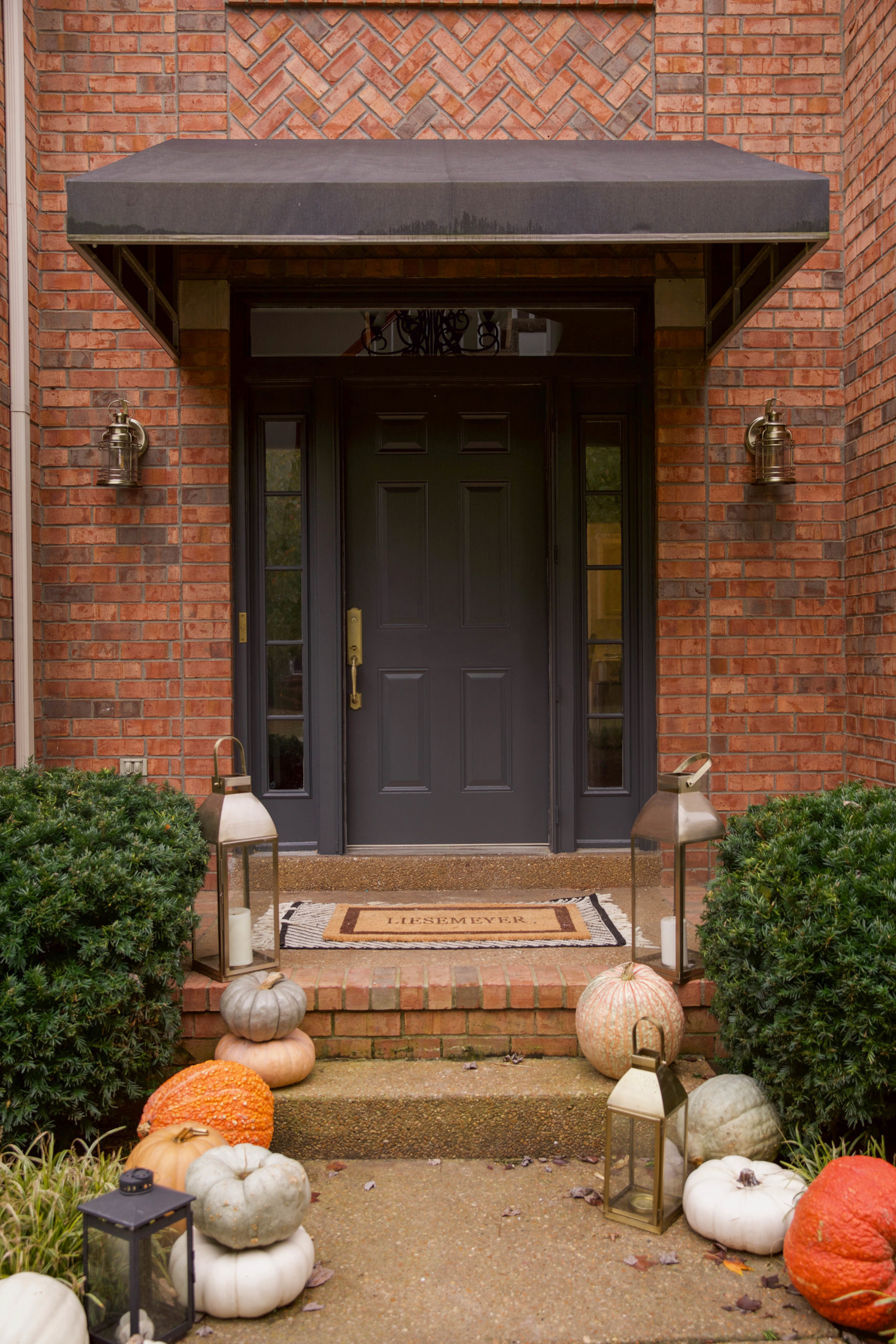 This is what you call a snowball project. A simple "let's paint the front door!" turned into quite a process. I'll share the materials we tested and used to get the final outcome!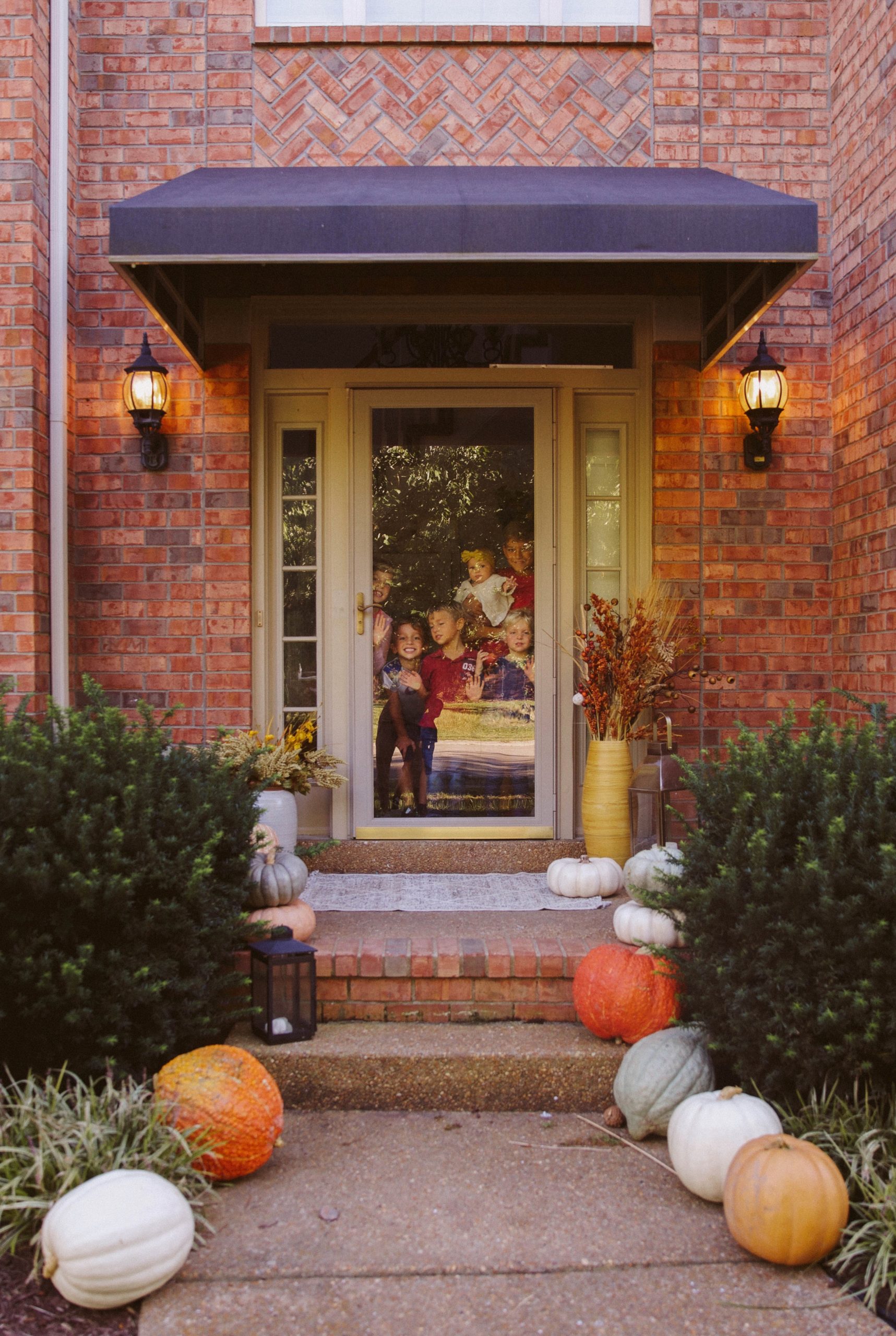 A half dozen of my favorite people.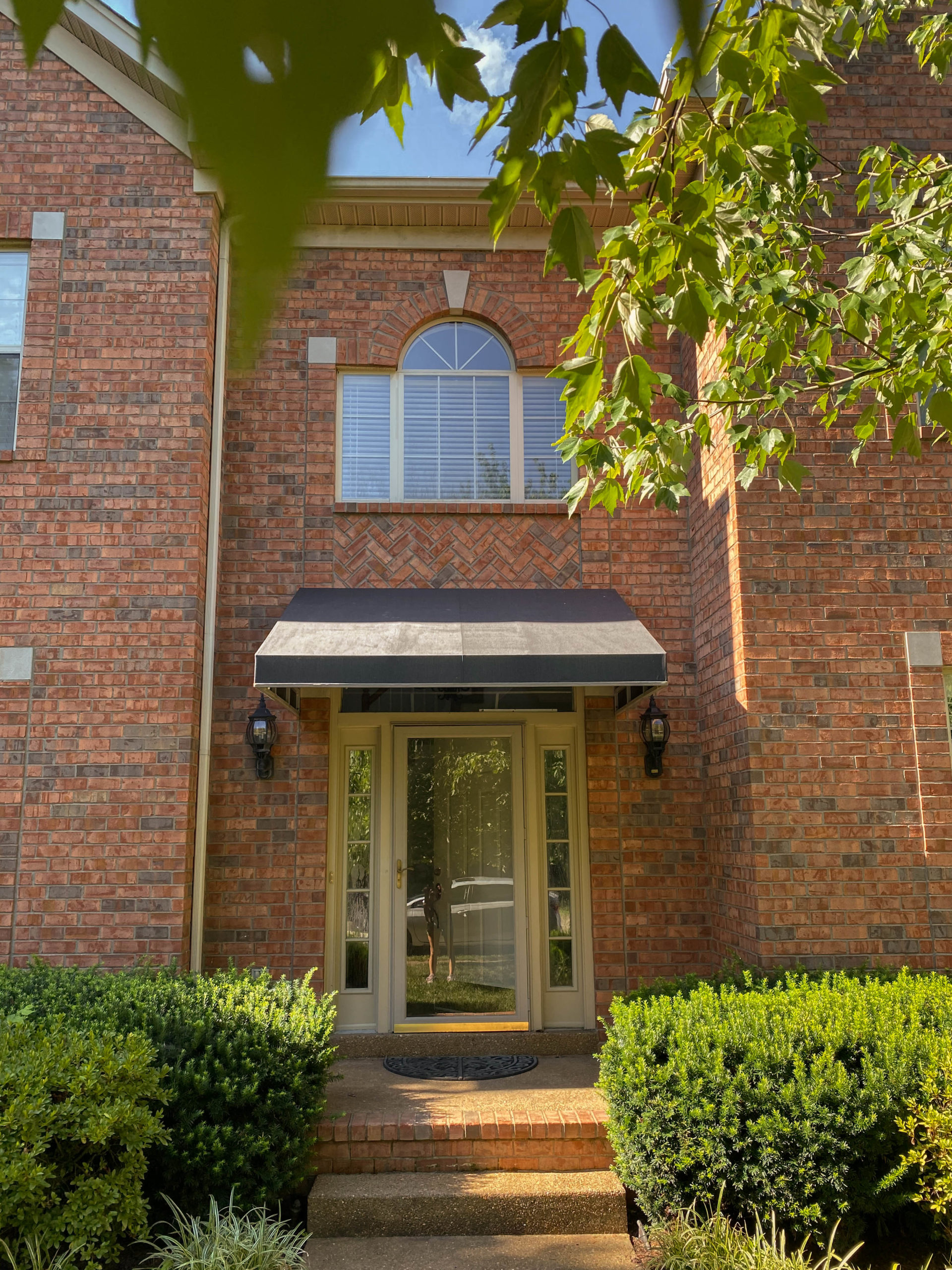 Move in day
The hardware and paint were twenty years old and needed an update. So does the awning, but I'll get to that;) Gabe likes to remove doors from the hinges and paint on flat in the garage. It prevents drips in the grooves which is a common occurrence when painting any doors. After removing the kickplate we found rust and holes that we wouldn't be able to salvage for a good paint job. Soooo…..we had to buy a new one altogether. We put the kickplate back on the old door and found another good home for it.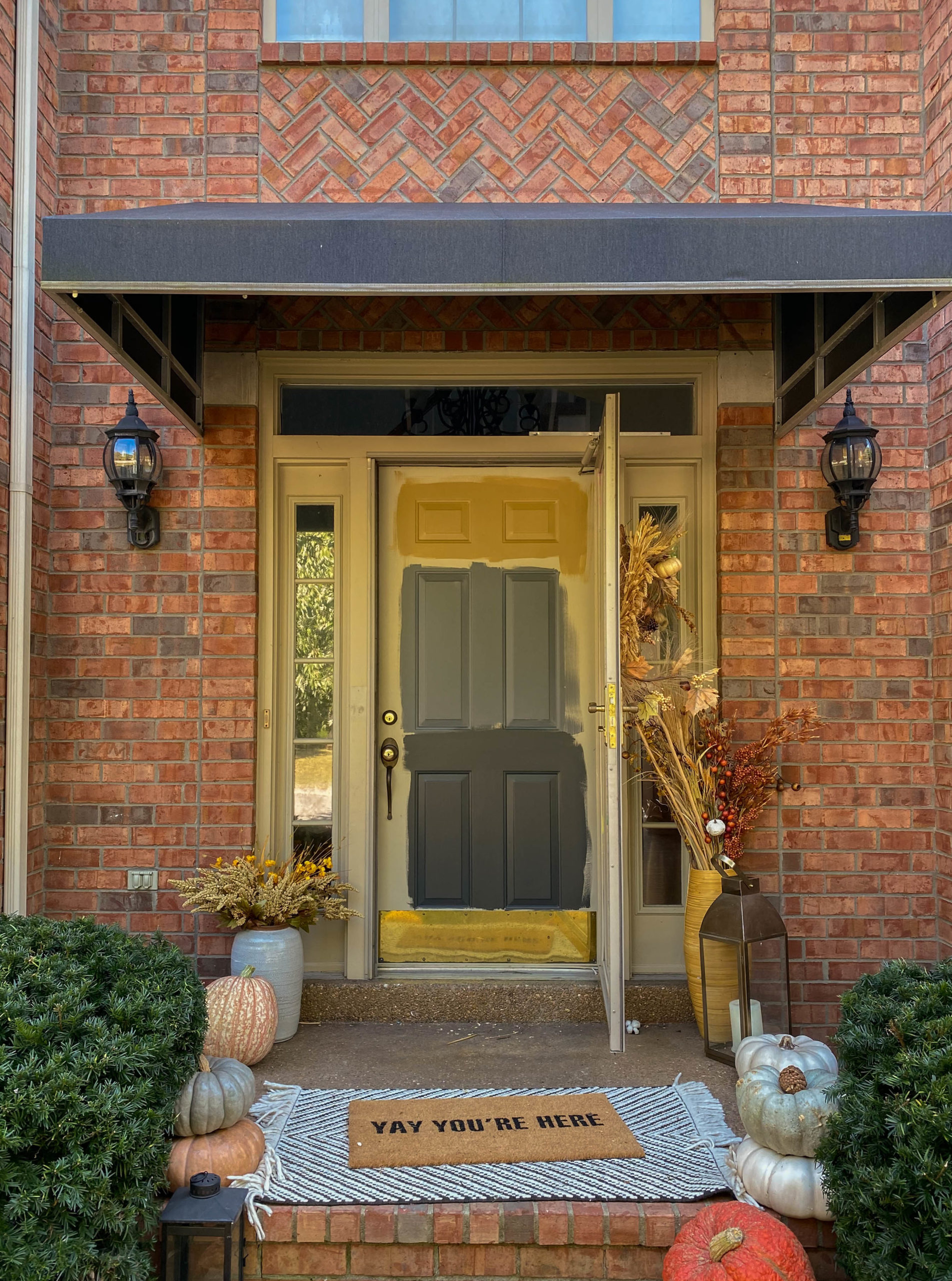 You can pick up a standard door at home depot and add the hardware to it which is what we did. After sampling three colors, I realized the door frame would just look super outdated after we painted only the door. This lead to painting the outer frame and replacing the sconces. (Oops.) Snowball project. This happens more than I care to admit. Since we decided to paint the outer frame, I had to let go of the yellow door dream for now as I wanted the frame and the door to be uniform. We landed on Nightfall by Benjamin Moore in exterior finish. It's a deep charcoal with a blue undertone, and a beautiful compliment to the brick tone.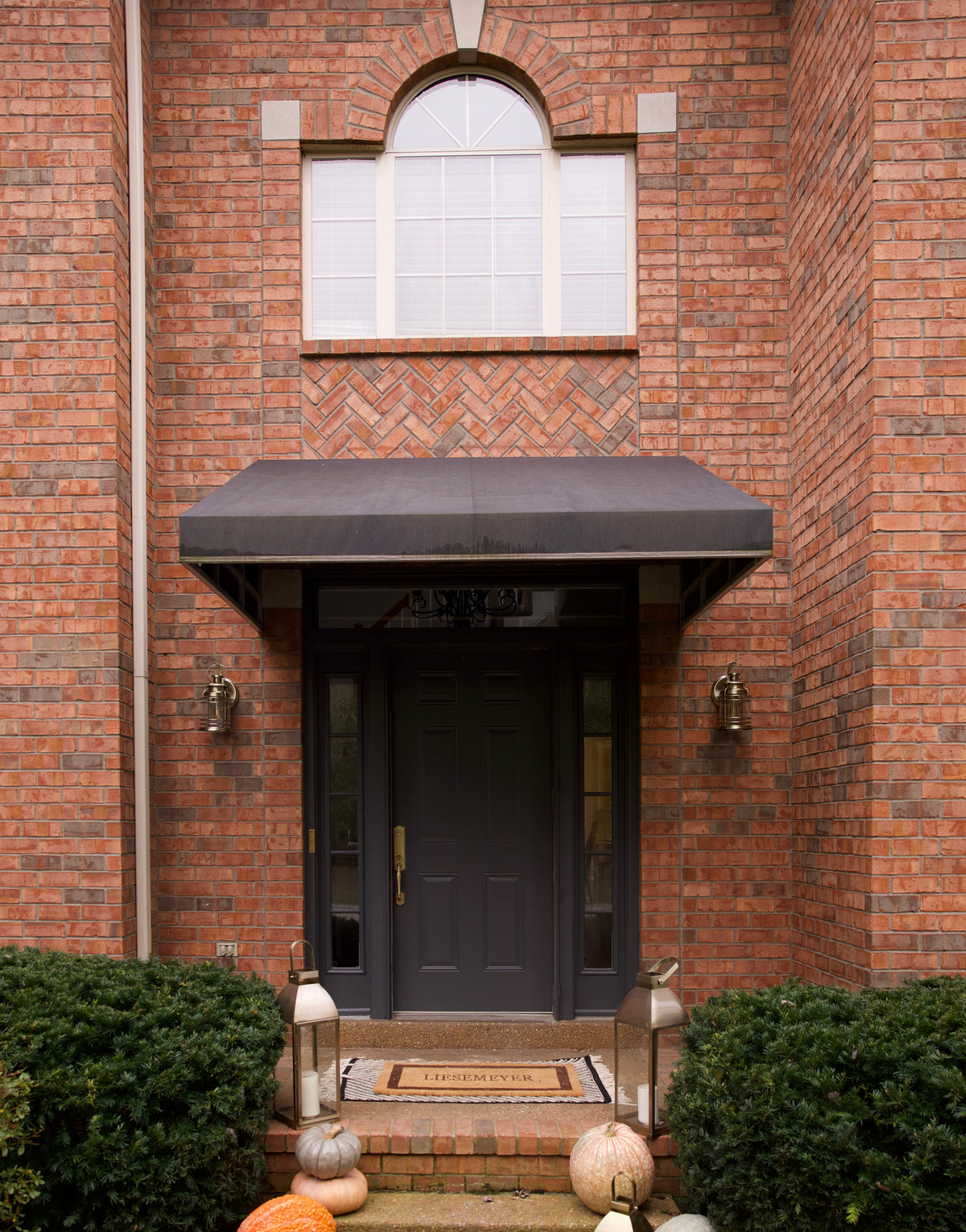 We tested a patch of paint on both the new door and the storm door. Usually you don't need to prime a new door, but for whatever reason, the paint wouldn't adhere (scratched off easily). We had to use two coats of oil based primer for both the exterior door and the storm door before adding two coats of exterior paint. Sharing this in case it saves someone a headache of figuring this out on your own!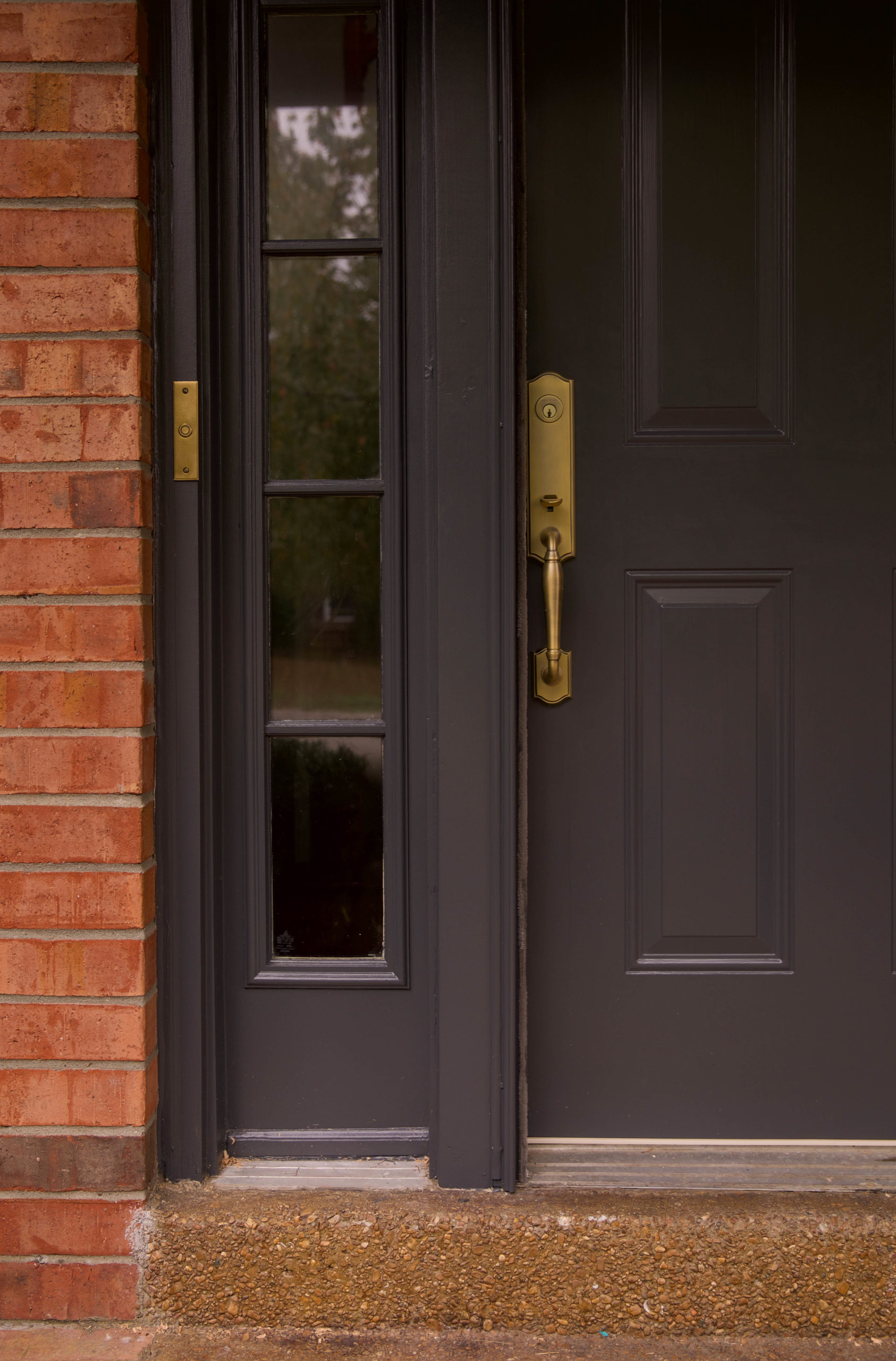 Since we have to update the windows soon as well (a reminder that home owner life is expensive), we might go dark with the windows to get everything uniform. The brass hardware was the contrast I was looking for, and we both really loved the outcome. The picture above is before we put the storm door back on!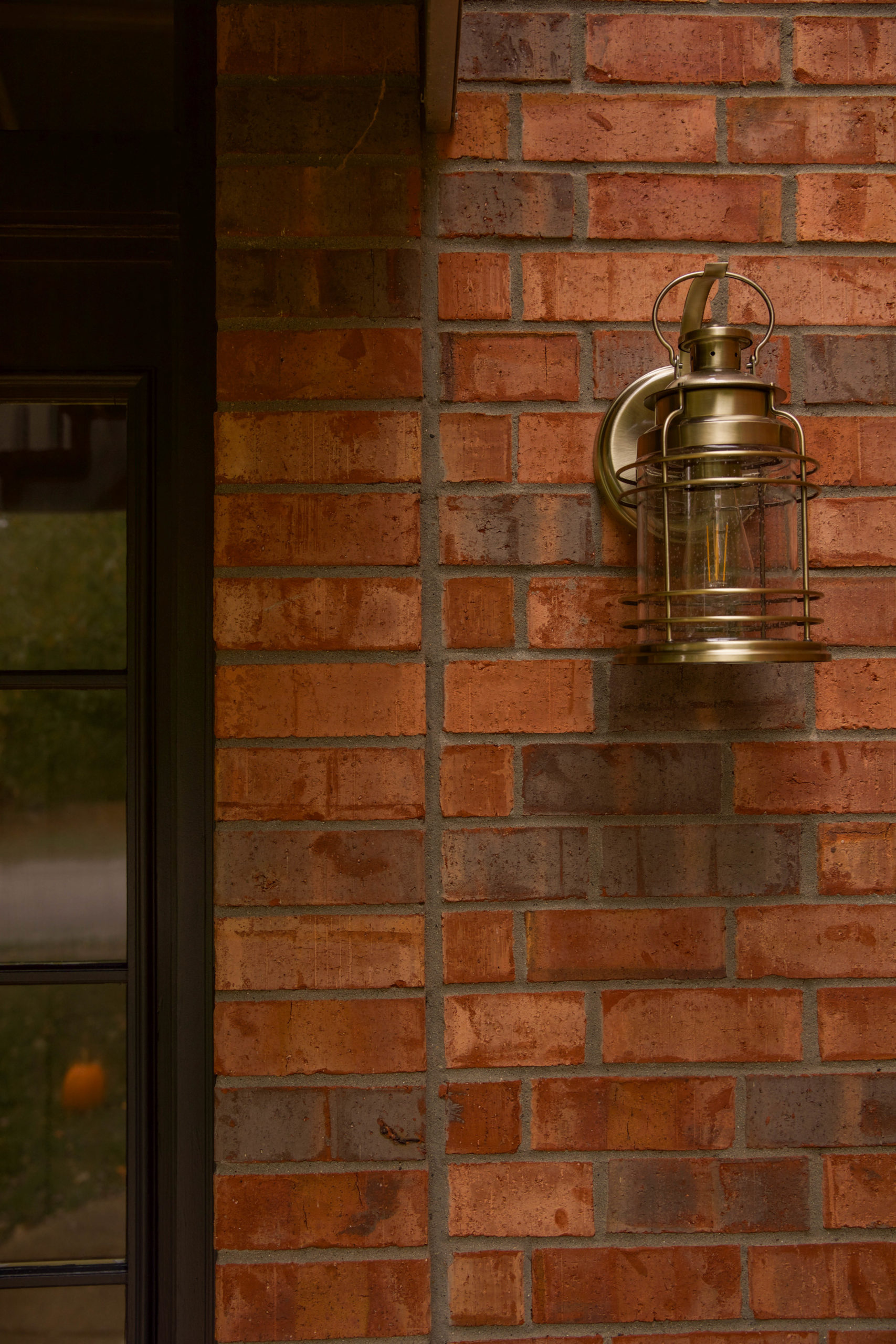 We also decided we should remove the awning, but that didn't work out as we discovered heavy caulk lines underneath. We are going to have to wait till next year when we build out an exterior stoop cover. You never know what you are going to find, and I am trying to learn to go with the flow instead of forcing something you really want to happen.
ONE | TWO | THREE | FOUR | FIVE | SIX
SEVEN | EIGHT | NINE | TEN | ELEVEN (Best Price)| TWELVE
Best tip before ordering exterior sconces is check the measurements on the listing! Make sure it will be proportionate to the size of your exterior space. I have made the mistake of ordering fast without checking and the lights looked tiny or giant in comparison to the door area. If you have a current sconce you can measure that is an accurate size that may save you a return. Also make sure it takes the kind of lightbulbs you prefer.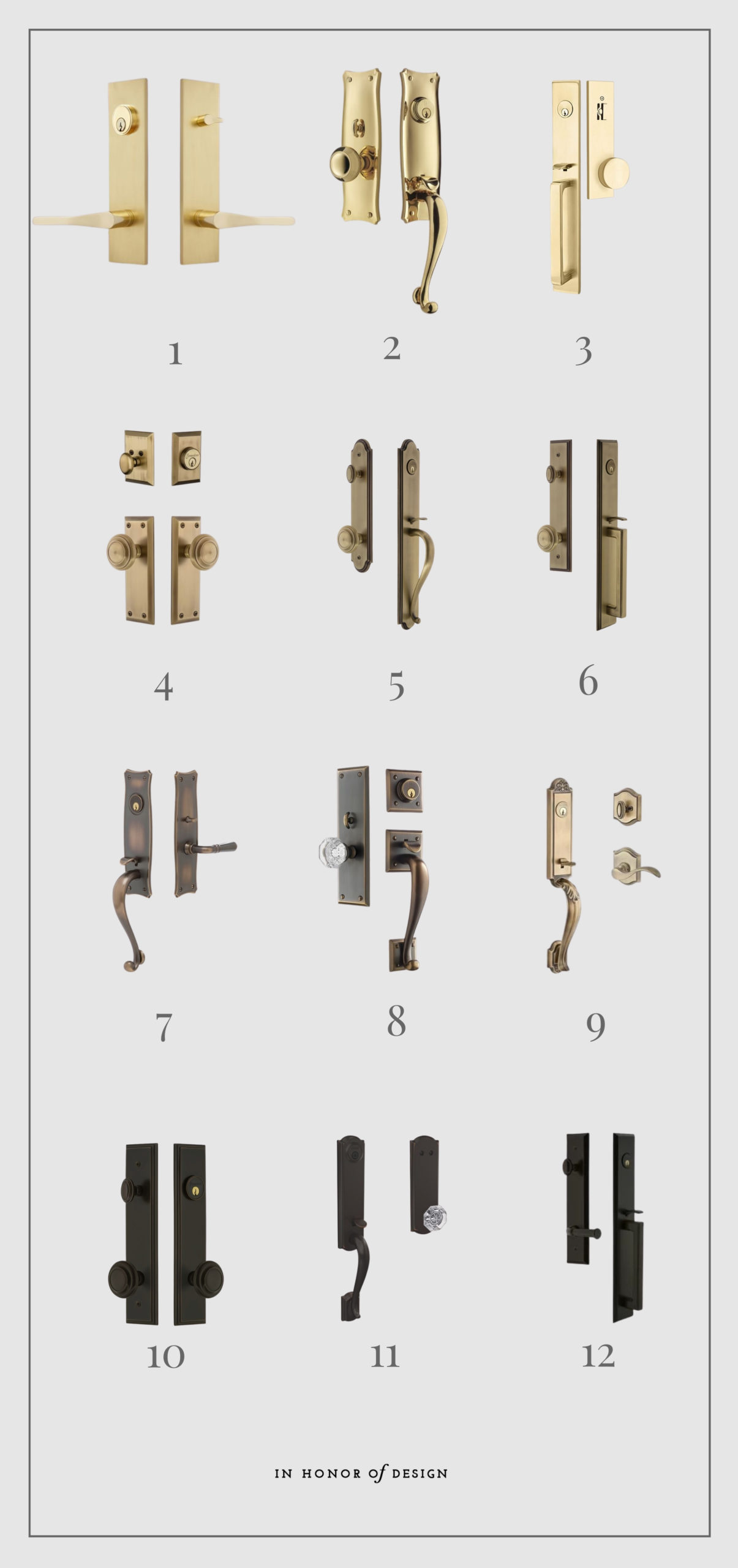 ONE | TWO | THREE | FOUR | FIVE | SIX
SEVEN | EIGHT | NINE | TEN | ELEVEN (Best price)| TWELVE
To be honest, I couldn't get over the high cost of quality entry hardware! You can catch them on sale sometimes like ours which is worth the wait. Above are some favorites in a range of prices that will stand the test of time.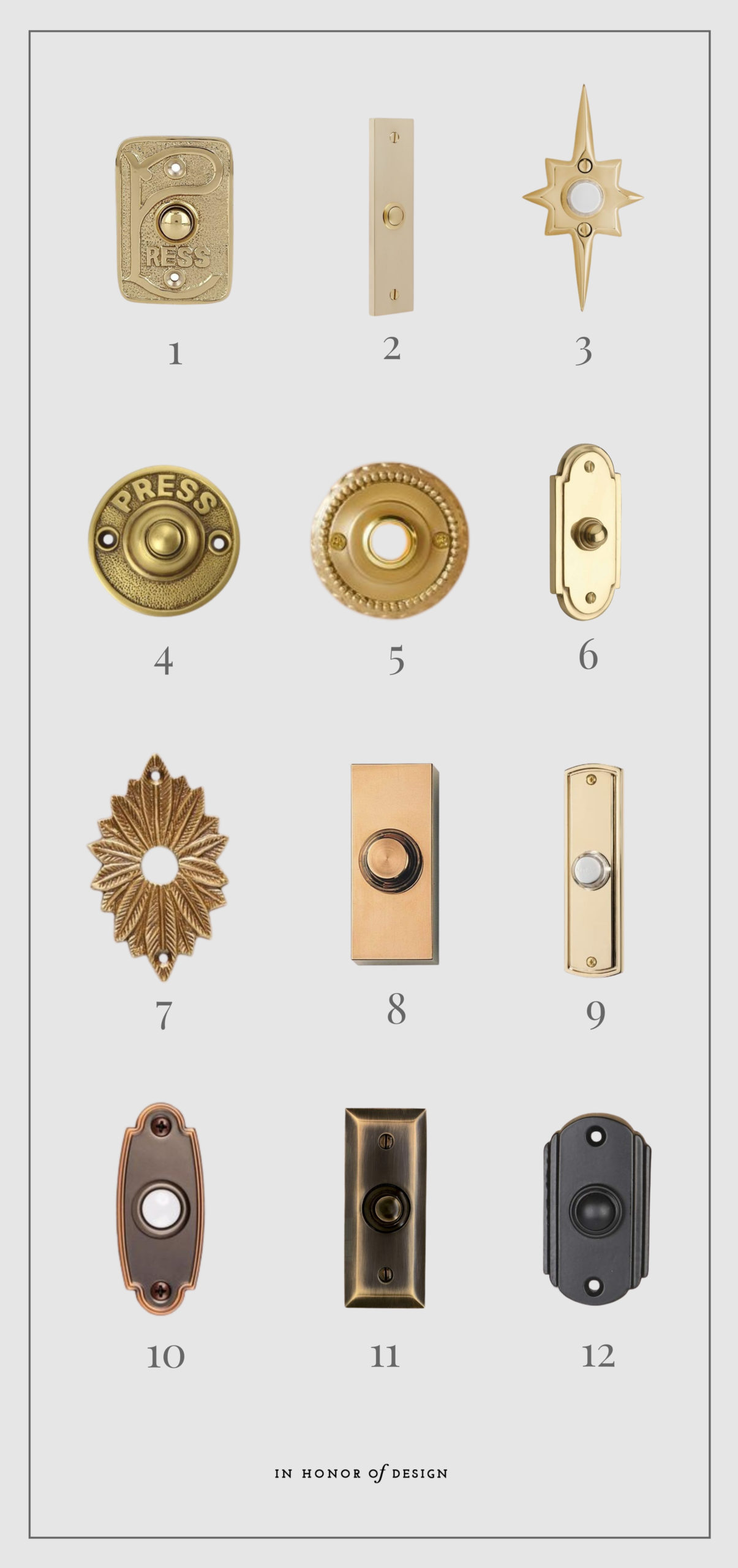 ONE | TWO | THREE | FOUR | FIVE | SIX
SEVEN | EIGHT | NINE | TEN (Best price)| ELEVEN | TWELVE
Small but mighty. Doorbells are such a fun piece of character to add to your front door. Everyone seems to have the ring these days, but I still prefer a good old piece of brass. We got this one in 'burnished antique', and rubbed a little Barkeepers friend on it to get it to the tone that matched our entry hardware.
We are learning a lot through this home renovation process. There is so much we want to do, but know we need to follow an order of priority, budget, and timeline. It takes a good deal of patience and problem solving. Happy Halloween weekend! Off to gather a hundred costume pieces!