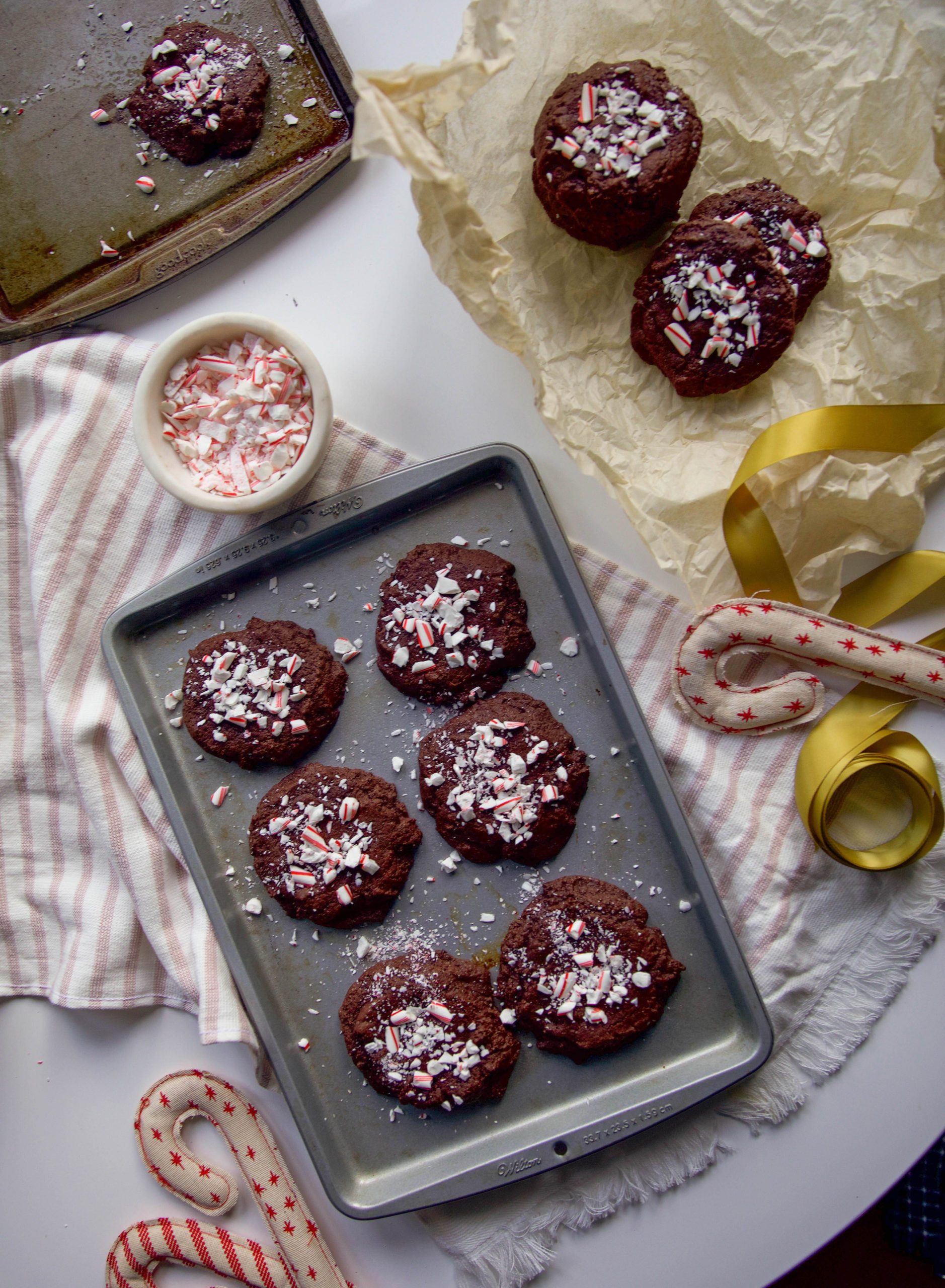 I was very tempted to title these Reindeer Patties;) It wouldn't do the taste of the cookies justice however! These cookies are chocolatey, fudgey, brownie like, addictive goodness that make a really sweet neighbor treat.
This is Gabe's recipe that he has been tweaking for a few years now until he could get the consistency and flavor he was looking for. We actually make them without the peppermint sprinkles year round! Thought it was time to let you in on this secret chocolatey goodness.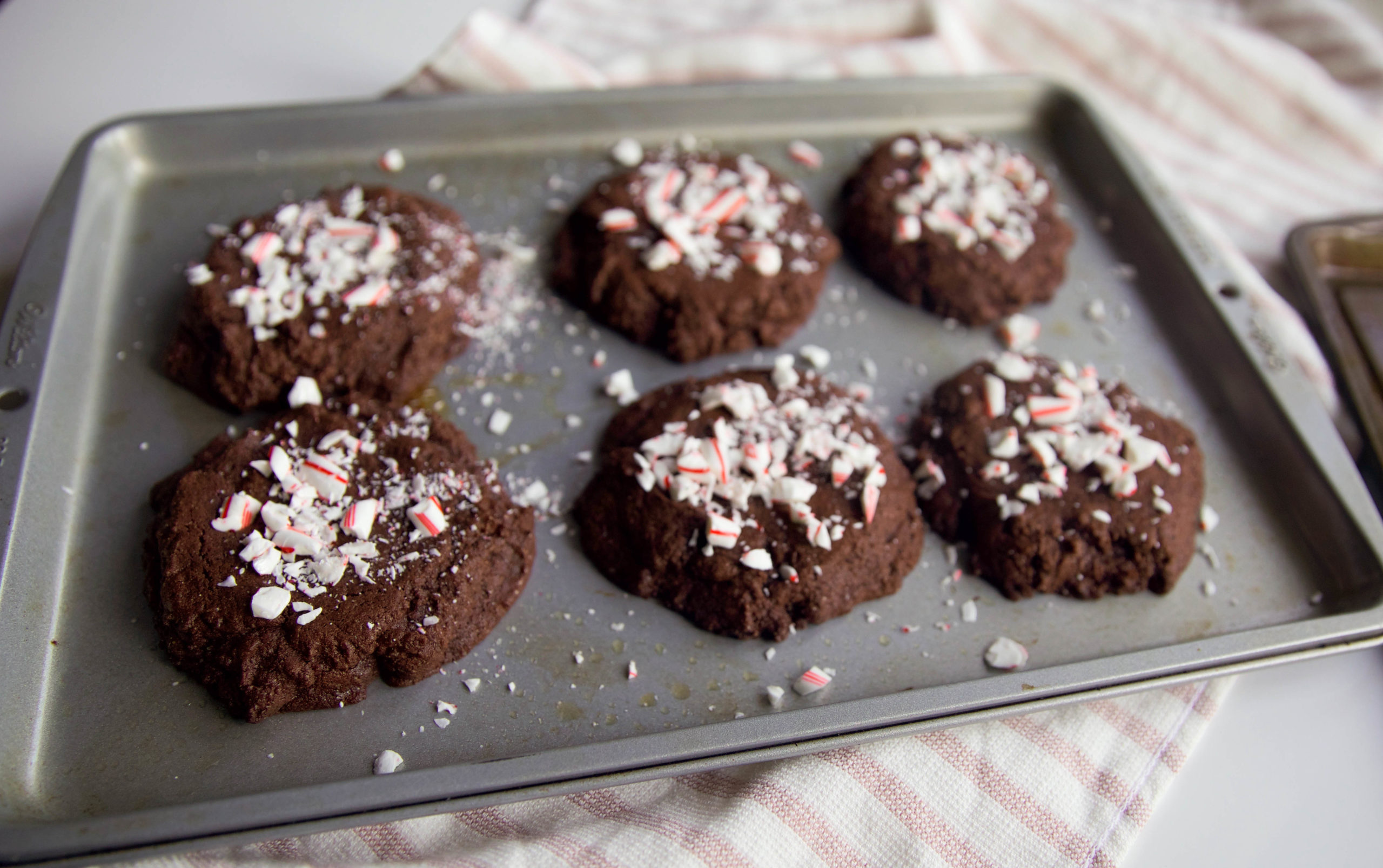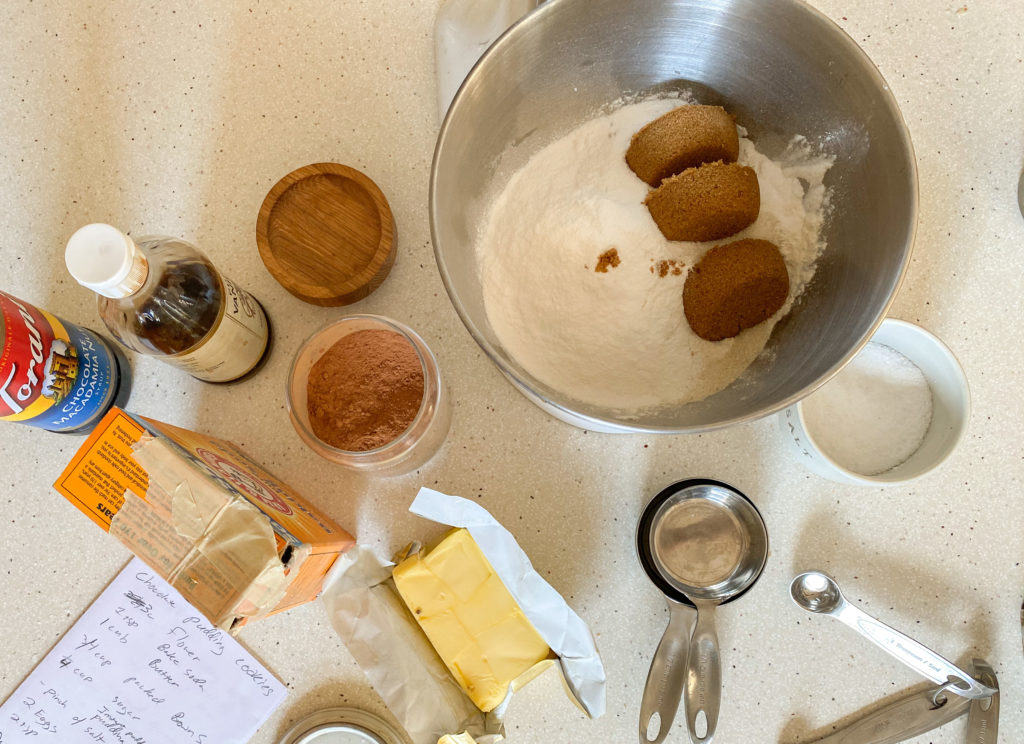 Chocolate Pudding Cookies (Reindeer Patties)

Ingredients:
3 c. flour
1 tsp. baking soda
Pinch of salt
1 c. butter (softened)
3/4 c. brown sugar
1/4 c. sugar
1 pack of instant pudding (make sure it's vanilla!)
3 eggs
2 tsp. vanilla
4 -7 spoonfuls of dark unsweetened cocoa powder (to taste preference)
2.5 – 3 tbls. of a nutty flavored coffee syrup ​​​​​​​(We used chocolate macadamia nut.) You can find this at coffee shops or online.
8-10 Candy canes for peppermint sprinkles

Instructions:
– Preheat the oven too 350 degrees.
– Mix flour, baking soda, and pinch of salt in small bowl, and set aside.
– Mix together softened butter, brown sugar, white sugar, eggs, and vanilla until creamy with a hand mixer or in a Kitchenaid.
– Add pudding pack gradually and continue to mix.
​​​​​​​​​​​​​​- Now add the flour mixture gradually to your mixture.
– Mix in cocoa powder one spoonful at a time until you reach the cocoa flavor you prefer. (4-7 spoonfuls recommended)
– Add coffee syrup at the end to make sure you get just the right blend of flavors!
Note: This cookie dough has a very thick fudge like consistency!
– Place by the spoonful onto a greased cookie sheet a few inches apart. They expand in size!​​​​​​​
– Bake for 10-12 minutes.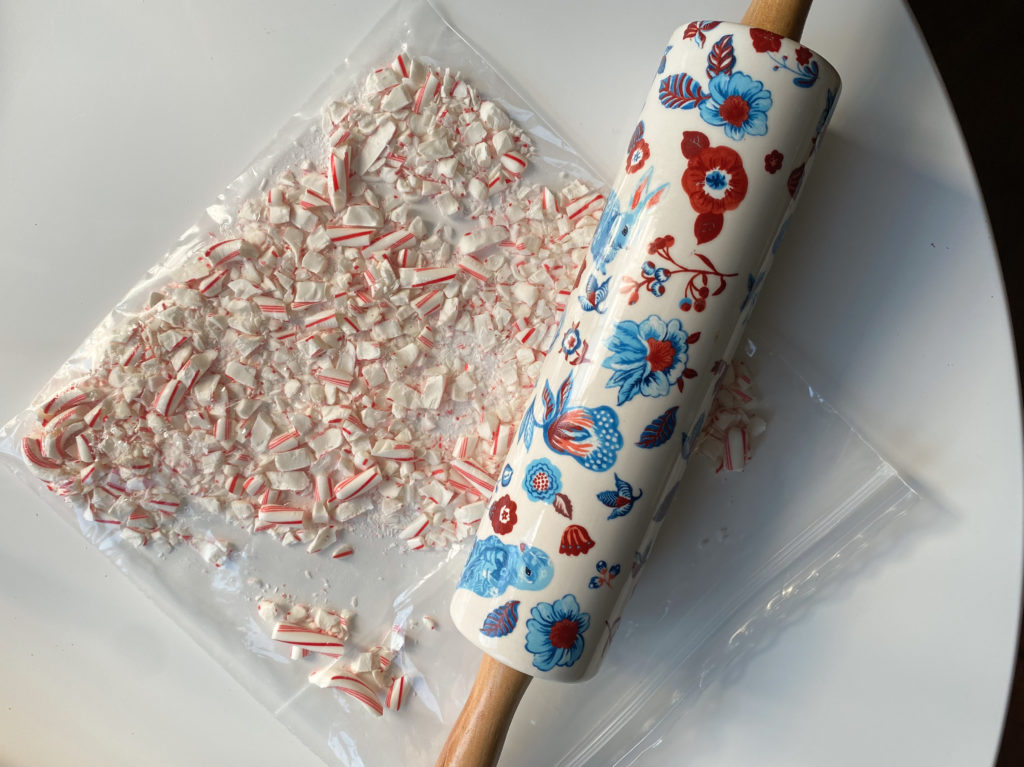 Final Step! While the cookies are in the oven, put unwrapped candy canes in a gallon size bag and smash up with a rolling pin until they are small pieces. Sprinkle on top of the cookies while still warm and gently press them to secure.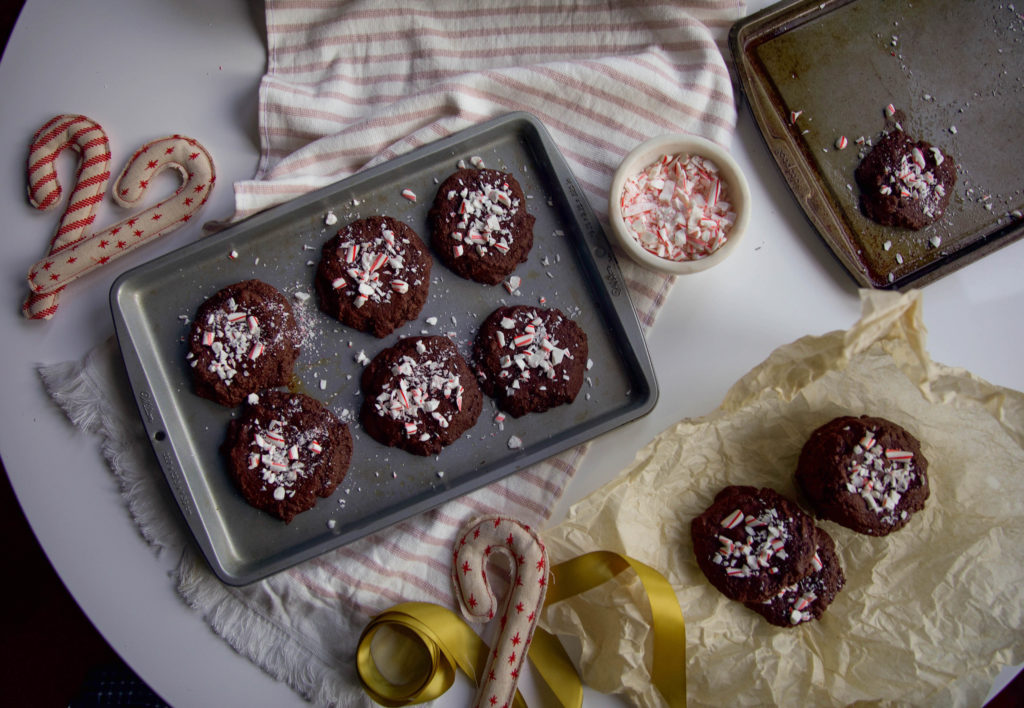 The result is super soft almost brownie like cookies. Dangerously addictive. We hope you enjoy!
A few other holiday recipe favorites we have shared you may like:
Winter Berry Pie
Nutella Hot Chocolate with Homemade Marshmallows
Gingerbread Granola Recipe
Salted Caramel Gingerbread Cake with Orange Cream Frosting