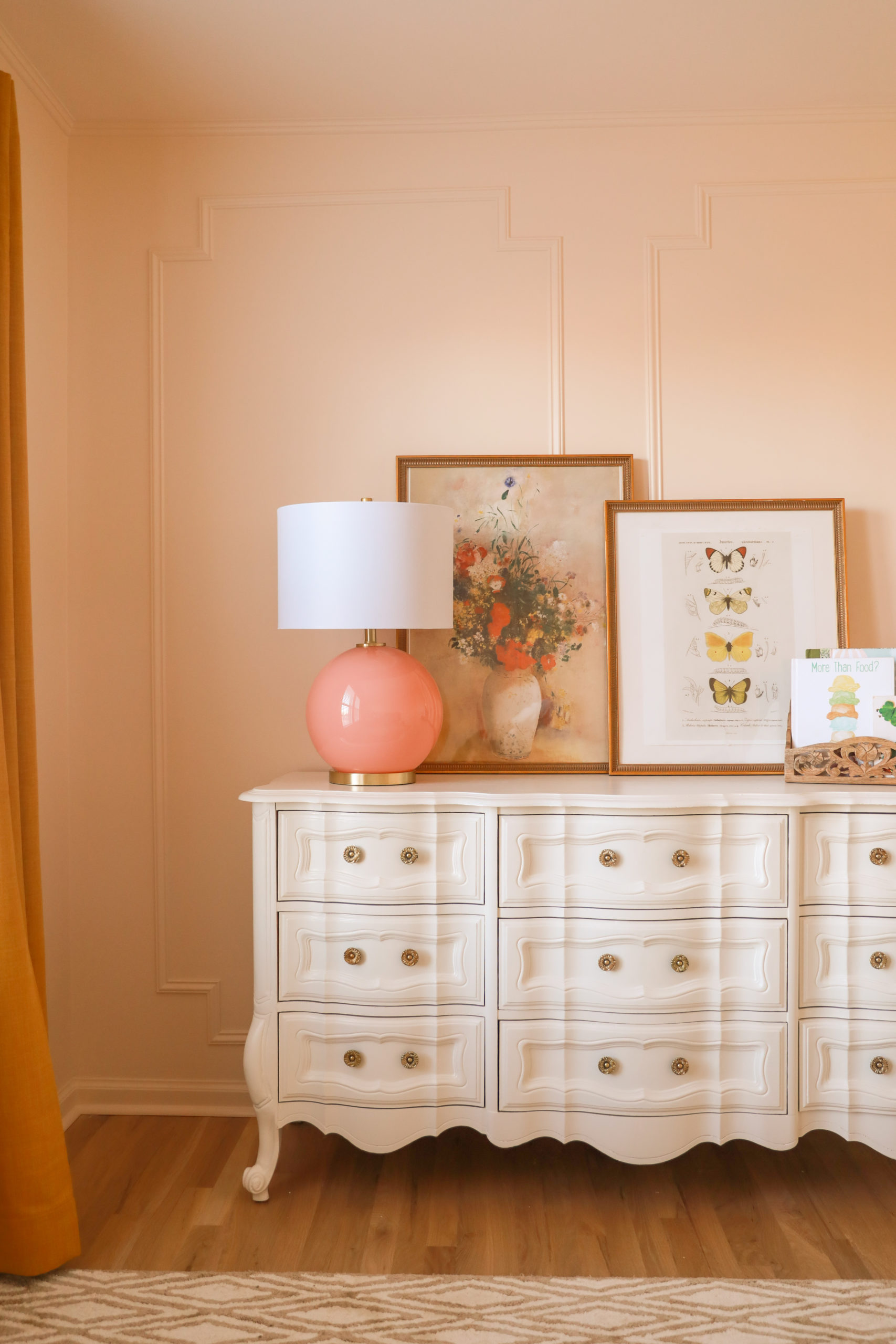 We are nearing the end of Chiara's room design, and something I realized through this process was that color makes me really happy. I knew that, but we lived in an open first floor plan with our last home for a long time so white walls were everywhere. My 2021 goal? More color inside the walls of my own home. The only thing we can seem to control these days anyways, dang it!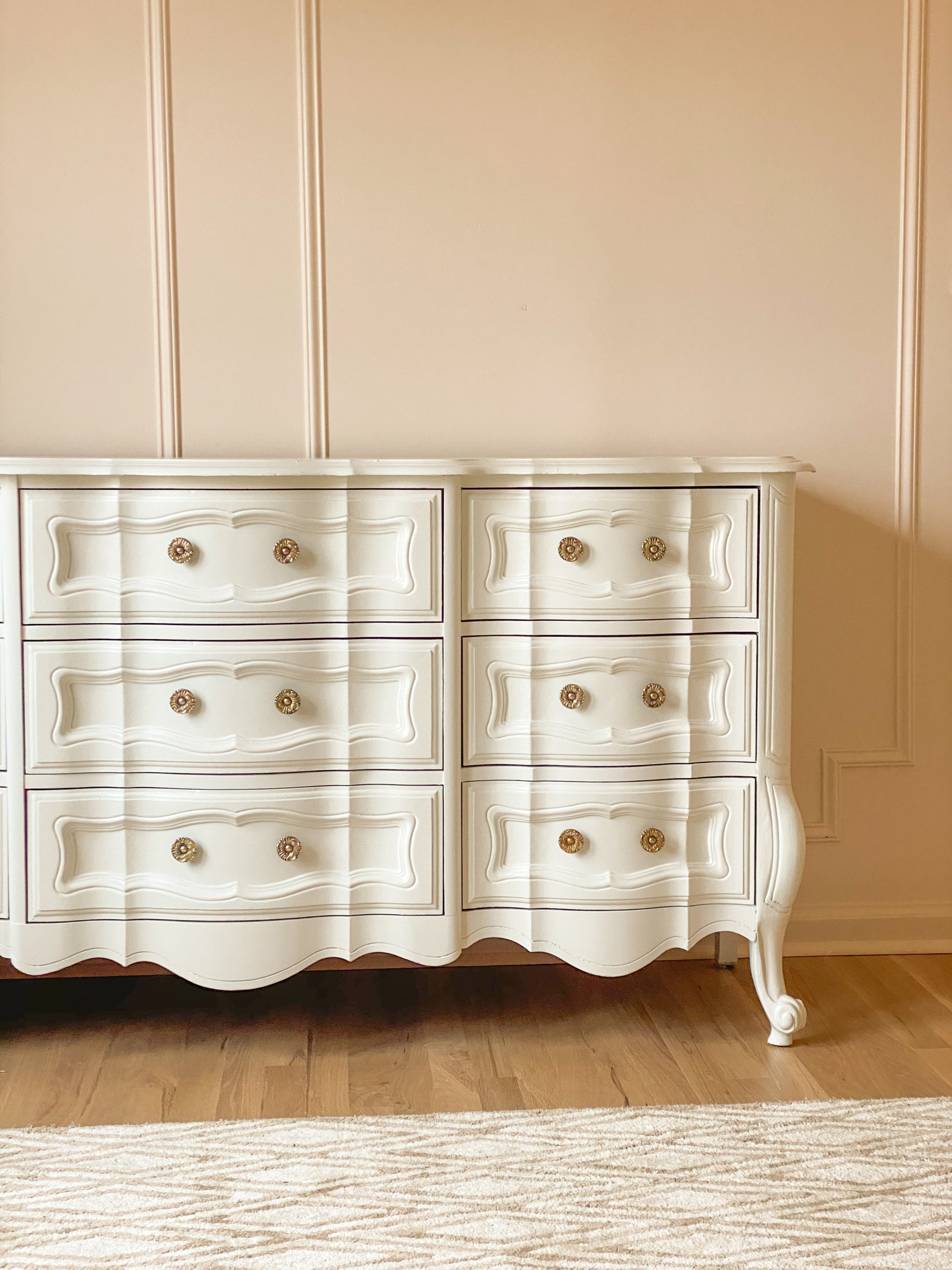 I am learning the art of patience with furniture pieces. I want to buy more second hand, but it does require a little time to regularly check in with FB marketplace if you are looking for something specific. I knew a vintage or french victorian style dresser would be a great fit for Chiara's room but I couldn't find one under $600 online. If you search "French country dresser" on marketplace this is the style that will pop up! I acted on this piece quick as it was in great condition and just needed some paint and knob help.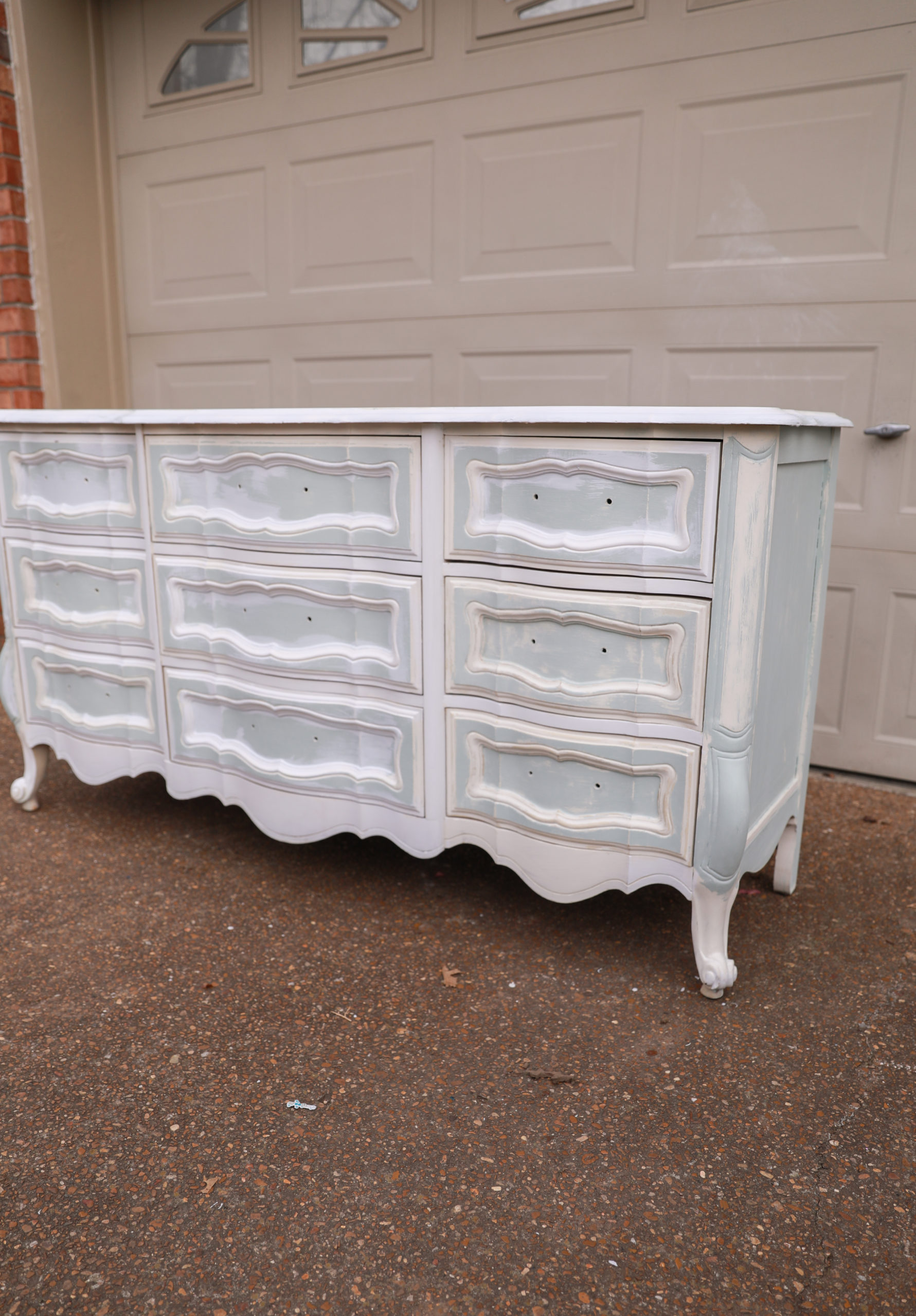 Dresser Makeover Steps:
1) Remove the wax coating on the chalk paint with mineral spirits and a clean cloth. (It didn't need any sanding after that!)
2) To prep an area for the spray gun, we use these extension poles and plastic sheets in our garage around the furniture piece. You can also use these pre-taped plastic sheets if you want to protect an area from paint. Sometimes we spray drawers on the floor of our garage with just a plastic sheet on the ground.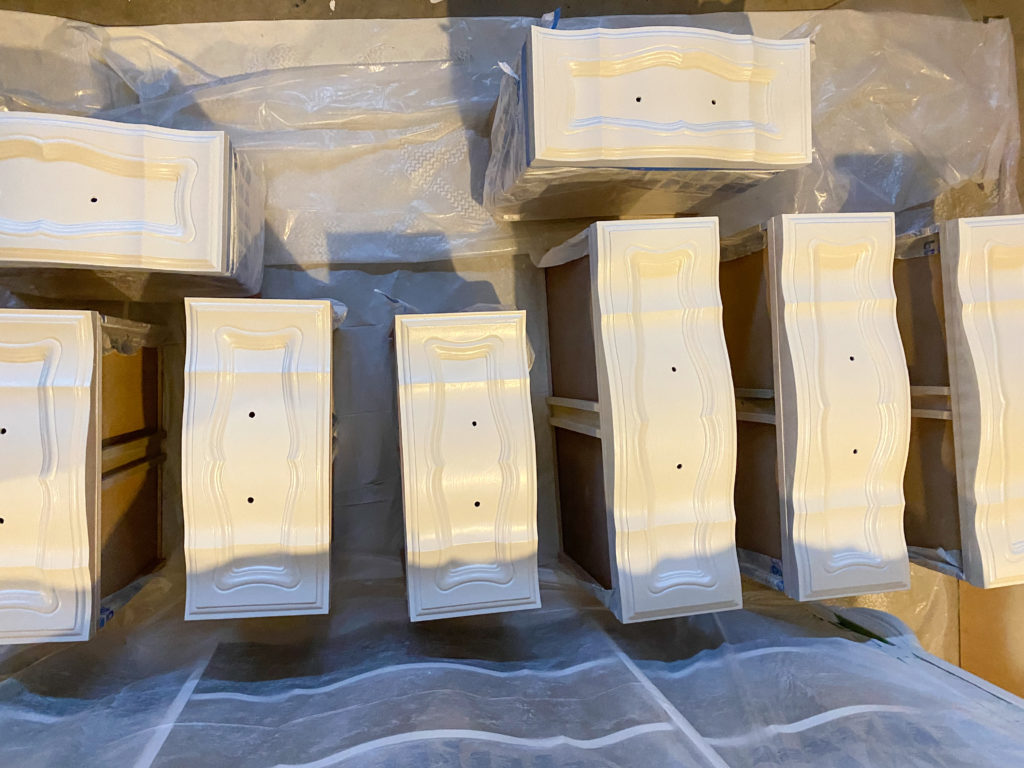 3) I always use an enamel paint for furniture which is a thicker consistency with a satin finish. We have loved this Graco paint sprayer which definitely ended up doing half the work for us. If you have never used a paint sprayer, do some test strokes on a piece of plywood or even large piece of cardboard to get a feel for spraying in even strokes. There will be overspray which is why the prep sheets will come in handy for easy clean up mess.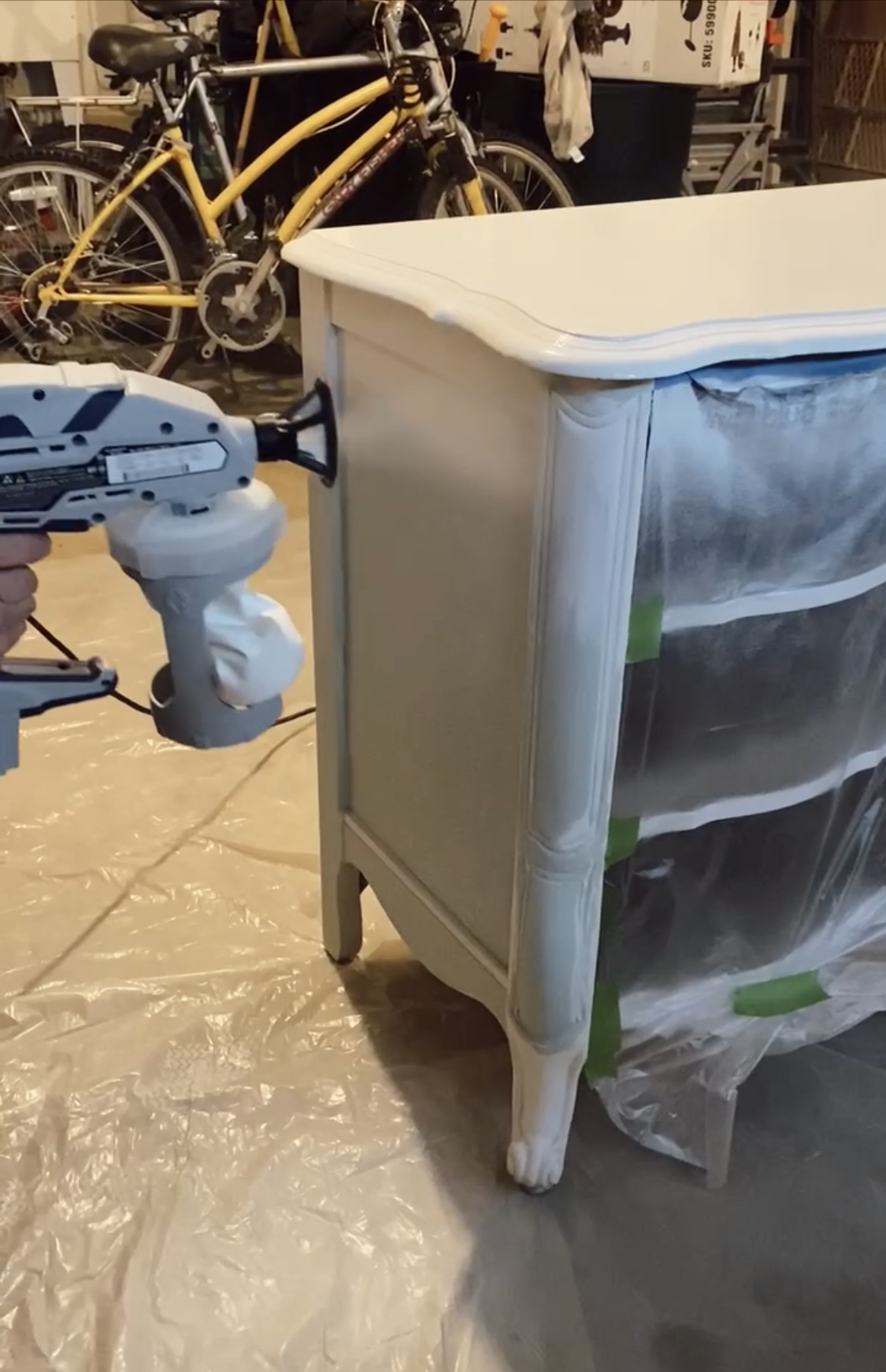 4) I used Barkeepers Friend on the knobs and scrubbed with a bristle brush to remove the surface coating. This removed the black/bronze finish to reveal the brighter antique gold.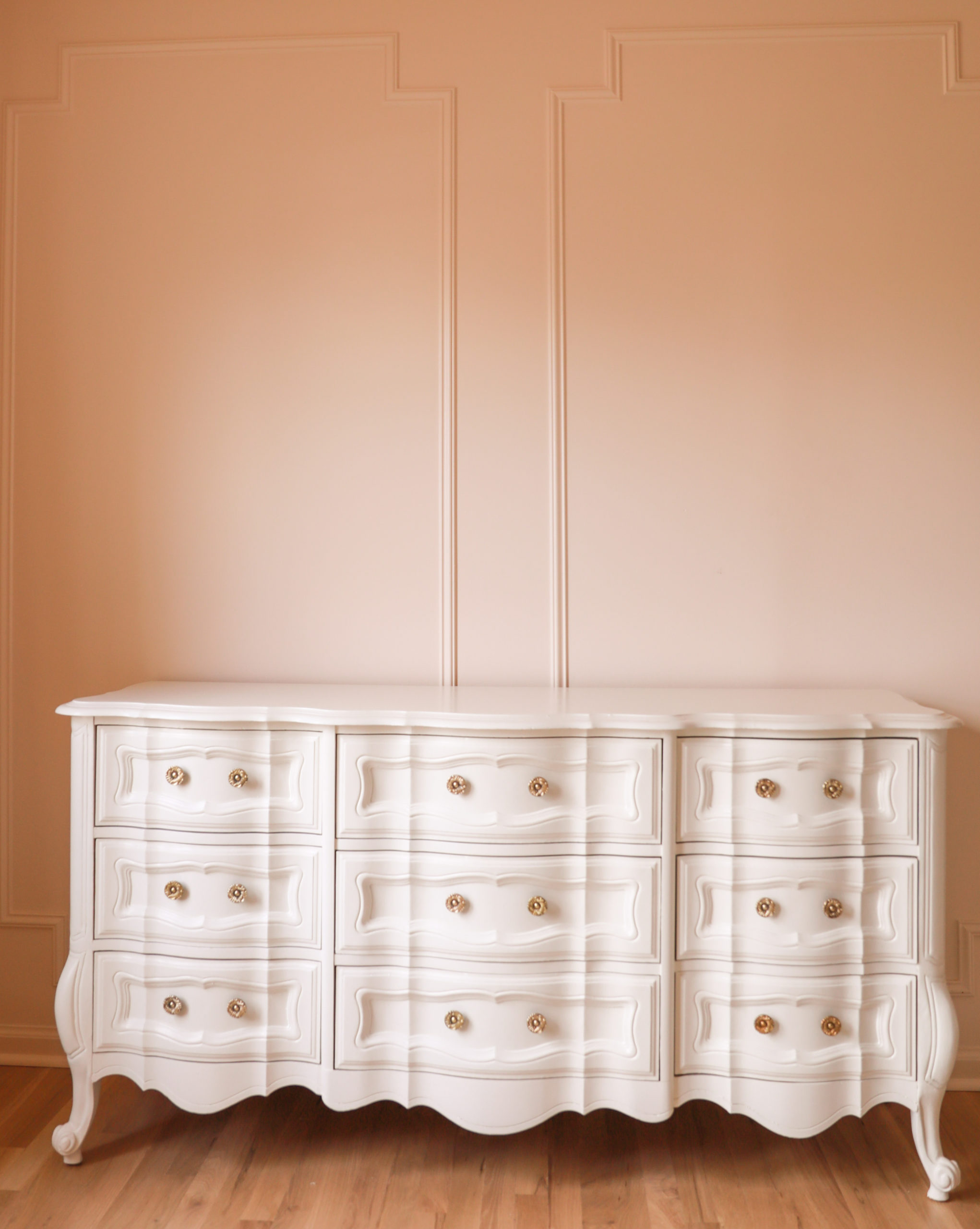 This dresser now looks like a brand new piece! I used to find so much joy in fixing up old furniture, and this was just the project to wake me up out of my winter slumber.
Sources: Lamp // Art Prints // Frames via Framebridge // Linen blackout curtains // Rug