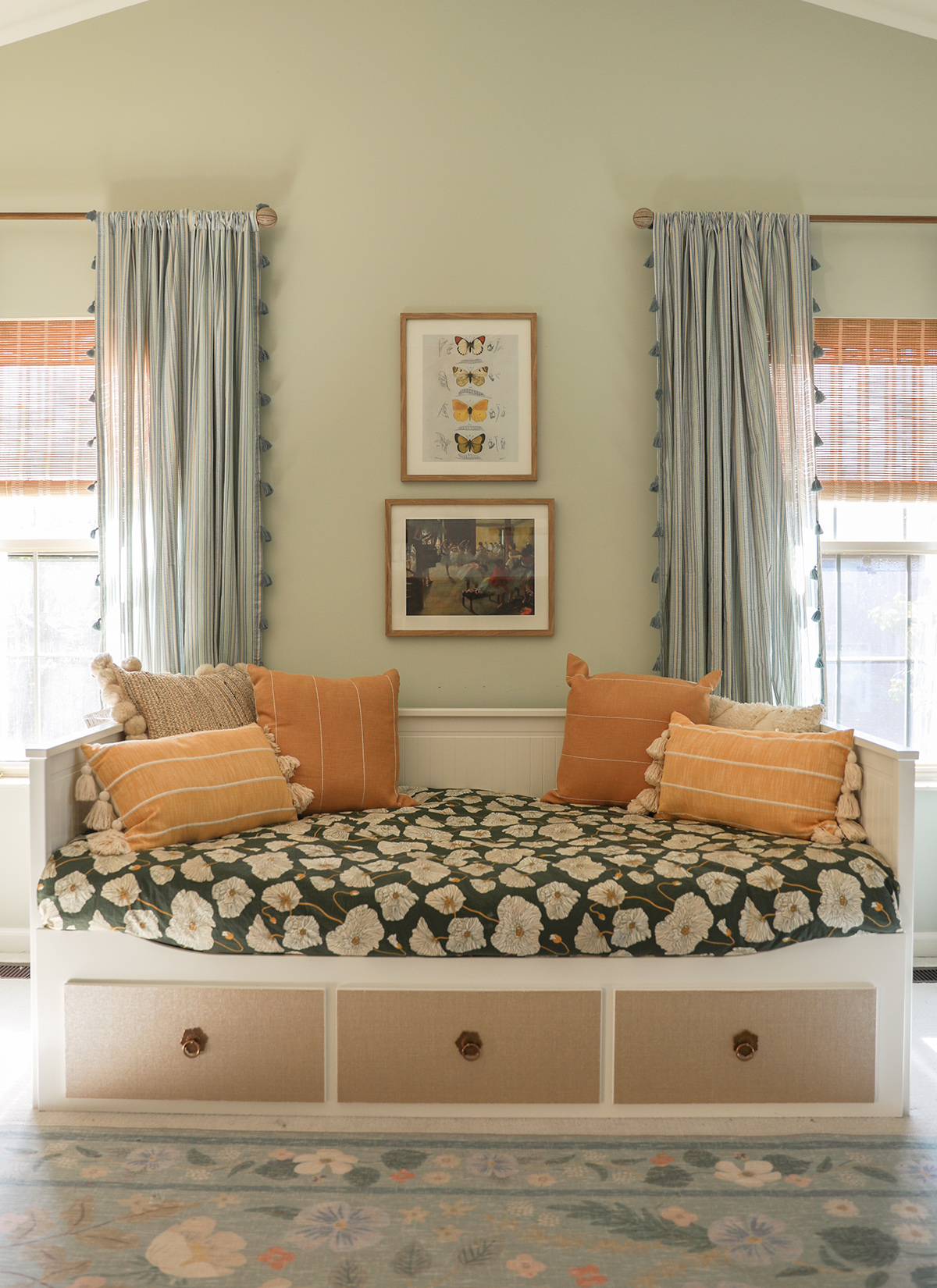 After customizing the IKEA Pax wardrobe, this project felt quick and easy! It required just a few wallpaper cuts and swapping the knobs to give the daybed more custom look that paired with the pax wardrobes.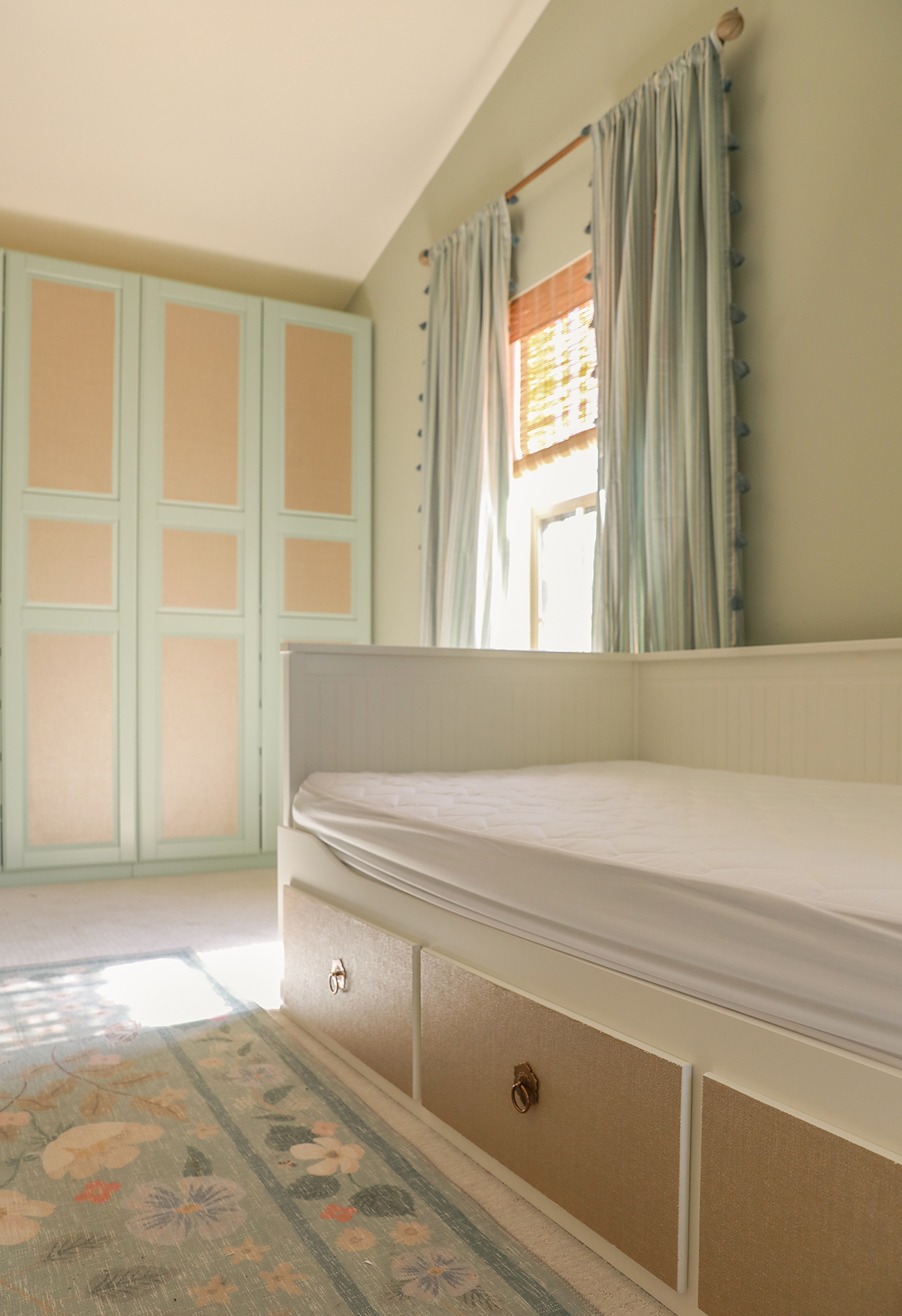 The easiest way to measure and cut the wallpaper panels was to place the drawer front over the back of the wallpaper, and cut around the edges with an exacto knife. I aligned one side with the straight edge of the panel, and then proceeded with the cuts.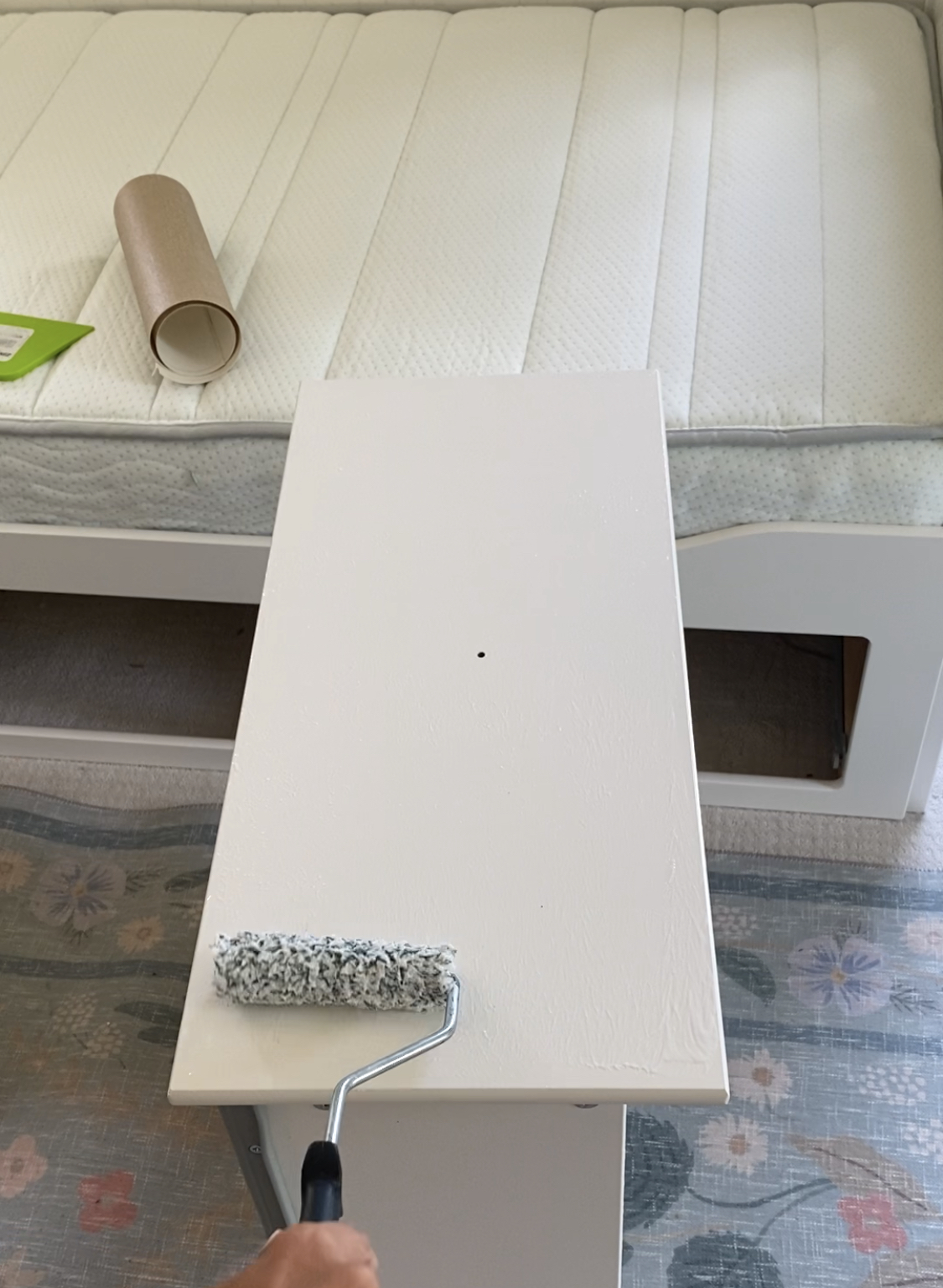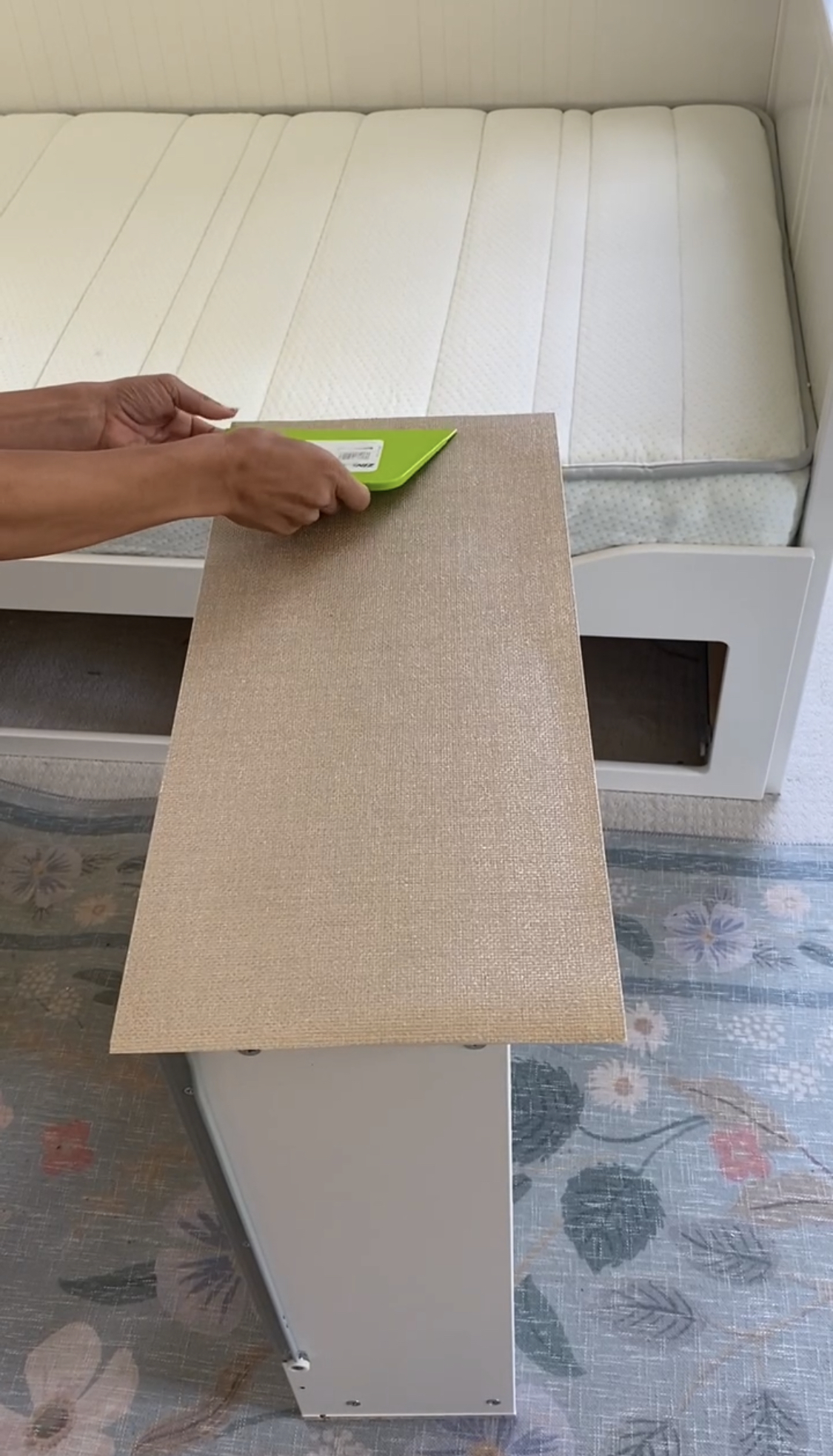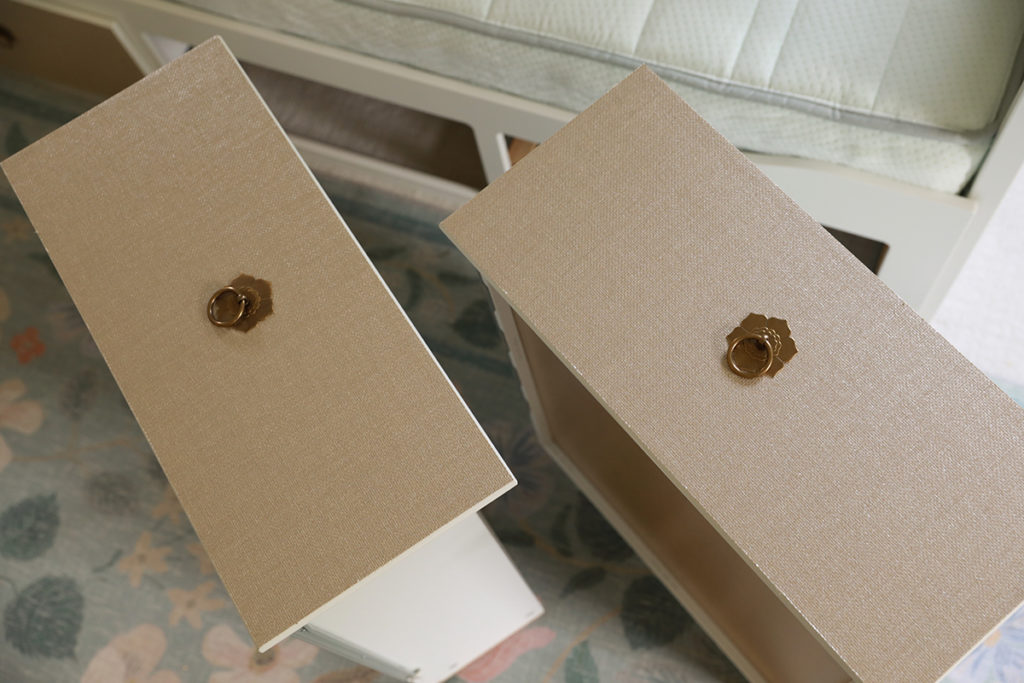 Wallpapering the daybed drawer fronts:
I chose a standard walllpaper for this project, because I wanted a textured look and feel like grasscloth provides. This is the wallpaper I used for the drawers as well as the IKEA Pax wardrobe doors.
Use a standard wallpaper glue and a roller brush to apply. Wallpaper should stay in place as it dries. If it curls up along the edges, apply extra glue.
Use a smoothing tool to help with even application and prevent bubbles.
Let dry.
Use the tip of your knife blade to cut a small hole in the center where the pull will be screwed in.
Add your pull or knob and tighten in place with a screwdriver. I loved these bronze flower drawer pulls!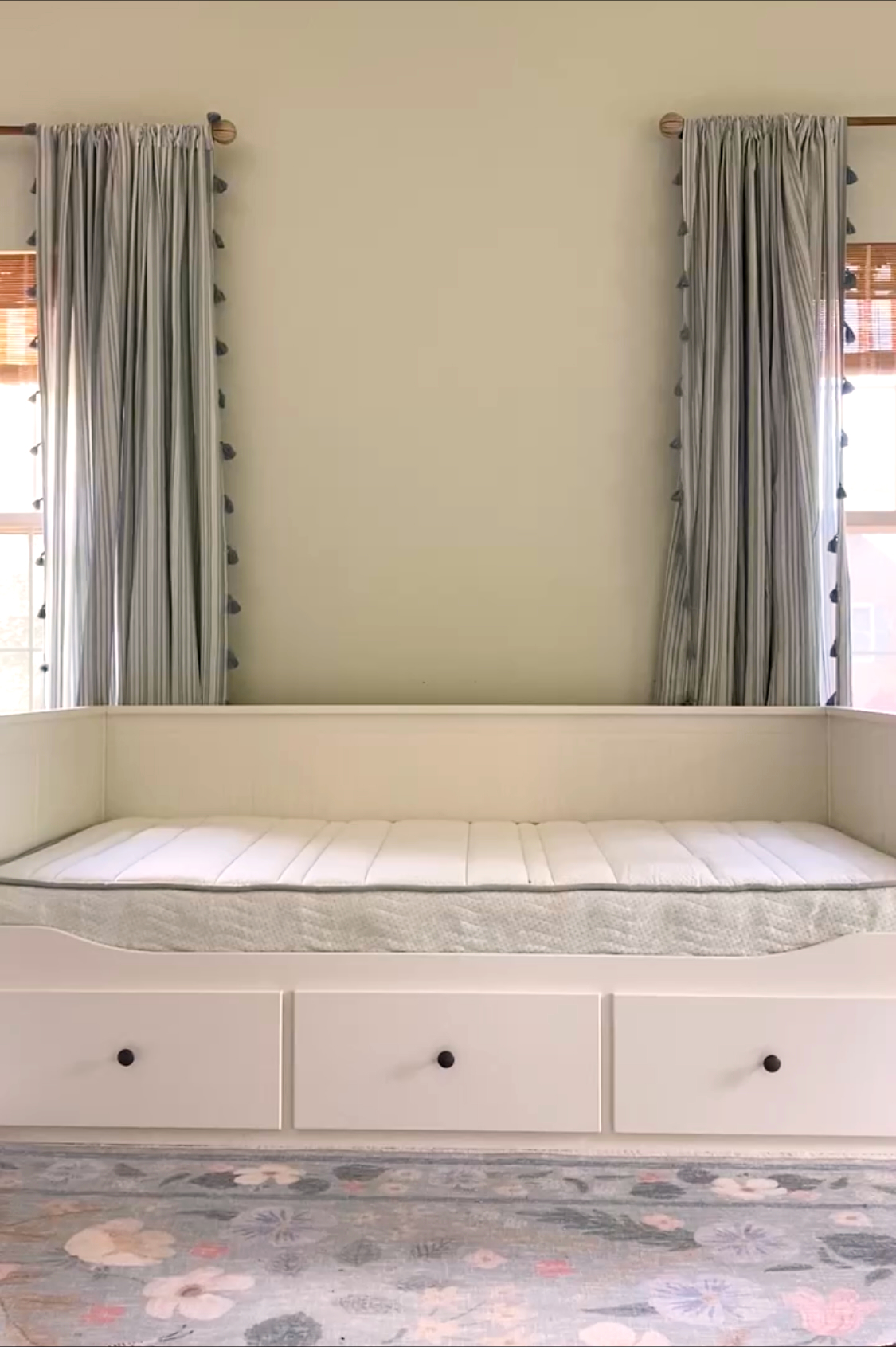 IKEA offers foam mattresses specifically for the Hemnes Daybed, and I purchased the thin mattress for the pull out daybed to use occasionally when we need. (We store it in the attic.) I use this standard mattress for the bed and on all of my kids' bunks. It is a good price point and pretty comfy! If it isn't available in your area, this is a very similar daybed without the pullout trundle.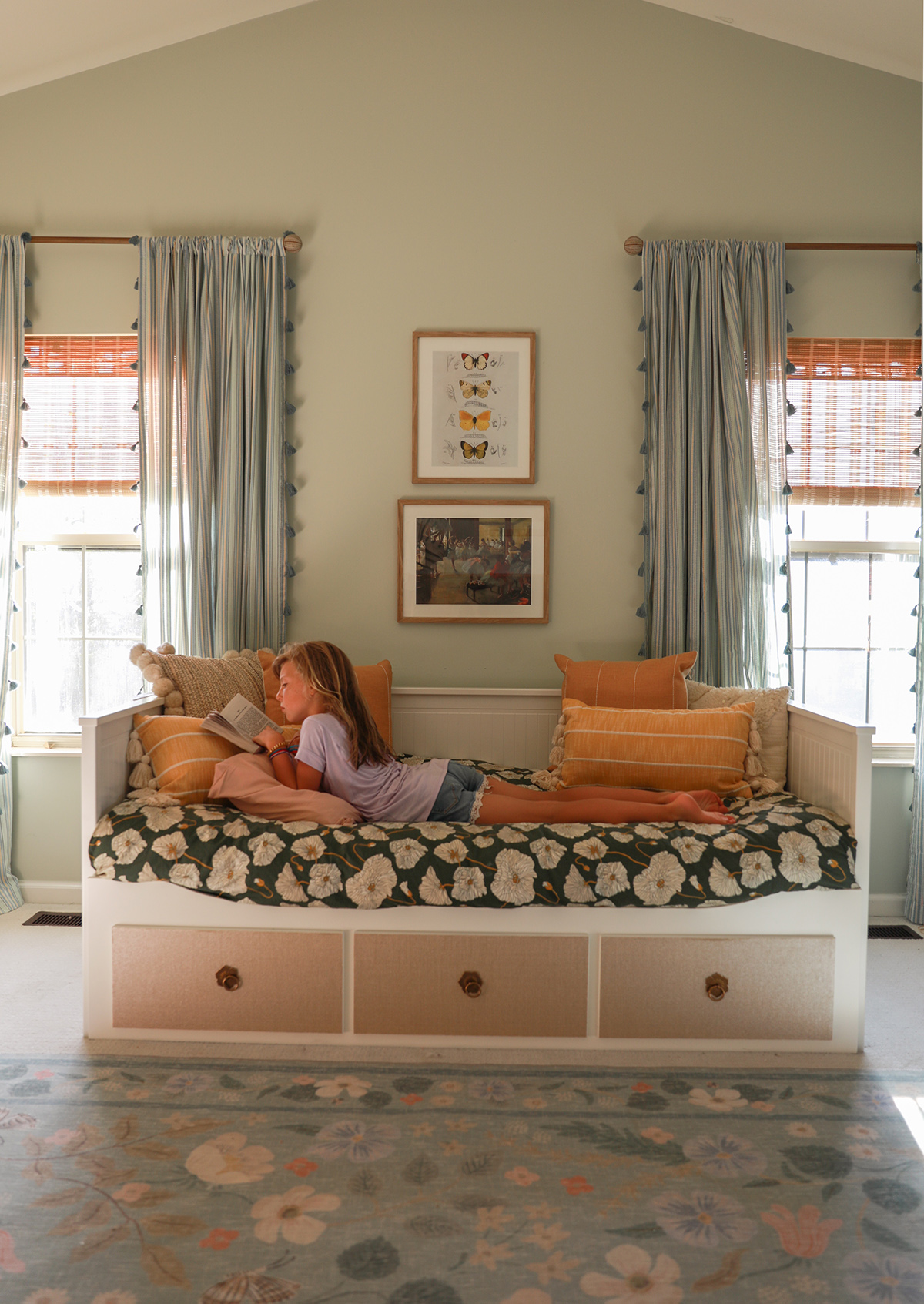 The drawers are very spacious, and Veronica keeps her art supplies and books in them right now until we find a bookshelf. She has been hooked on books this summer, so this is her new spot to dive in. It's taking me back to the summer of 5th grade when I was racing my sister in Nancy Drew books!
I can imagine there are so many cool ways you customize this daybed with different paint or wallpaper combinations. Removable wallpaper may even be an easier option to apply!
Room sources:
IKEA Hemnes Daybed (Another similar daybed)
Wallpaper
Bronze flower drawer pulls
Twin mattress
Comforter Insert
Twin sheets used
Floral Duvet
Tassel pillows
Ochre Striped pillows
Similar Pom pillow
Tassel Curtains
Curtain Rod
Bamboo Blinds
Floral Rug
Ballerina Print
Butterfly Print
Wood Frames