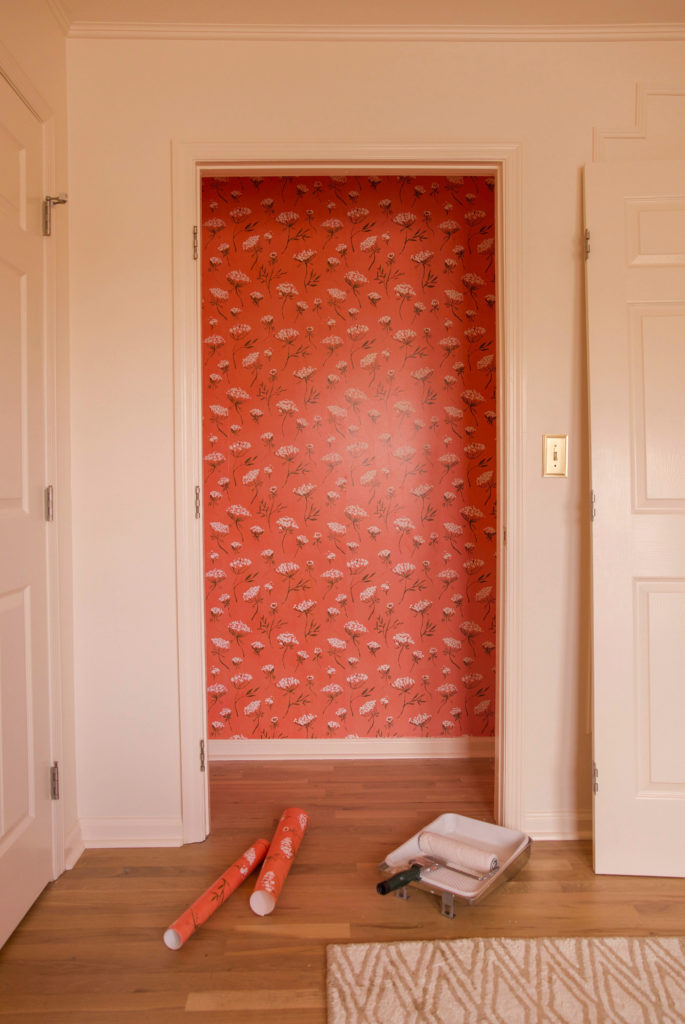 Before we were crazy enough to wallpaper our entire dining room we had a little warm up with Chiara's closet. It had been a while since our last wallpaper attempt, and it took a bit to find a groove. All in all it wasn't too bad considering we only had one panel that didn't survive, and Gabe and I survived the tense close quarters scenario without hating each other! Today I am sharing a good look at the before and after as well as supplies we used, and 12 other whimsical wallpapers that would make for some happy closet spaces.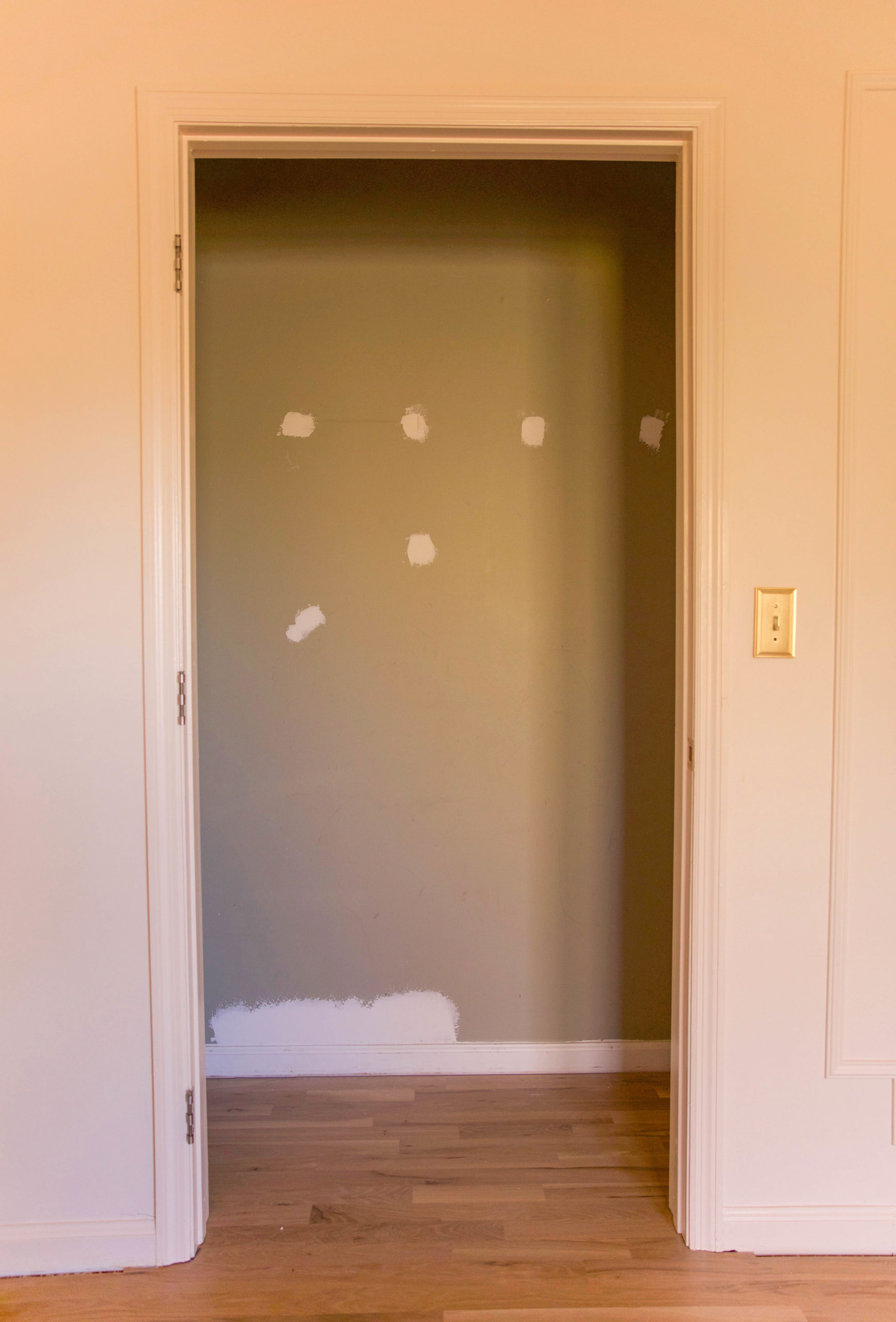 I failed to get a good before pic of the closet when the old carpet were still in! (I will share a post all about wood flooring soon.) For now, this is the post dry wall patching phase before we primed the walls. Since it was a darker paint color, we primed the walls to make sure it wouldn't darken the wallpaper outcome. It was a pretty thick paper so we probably would have been fine without this step.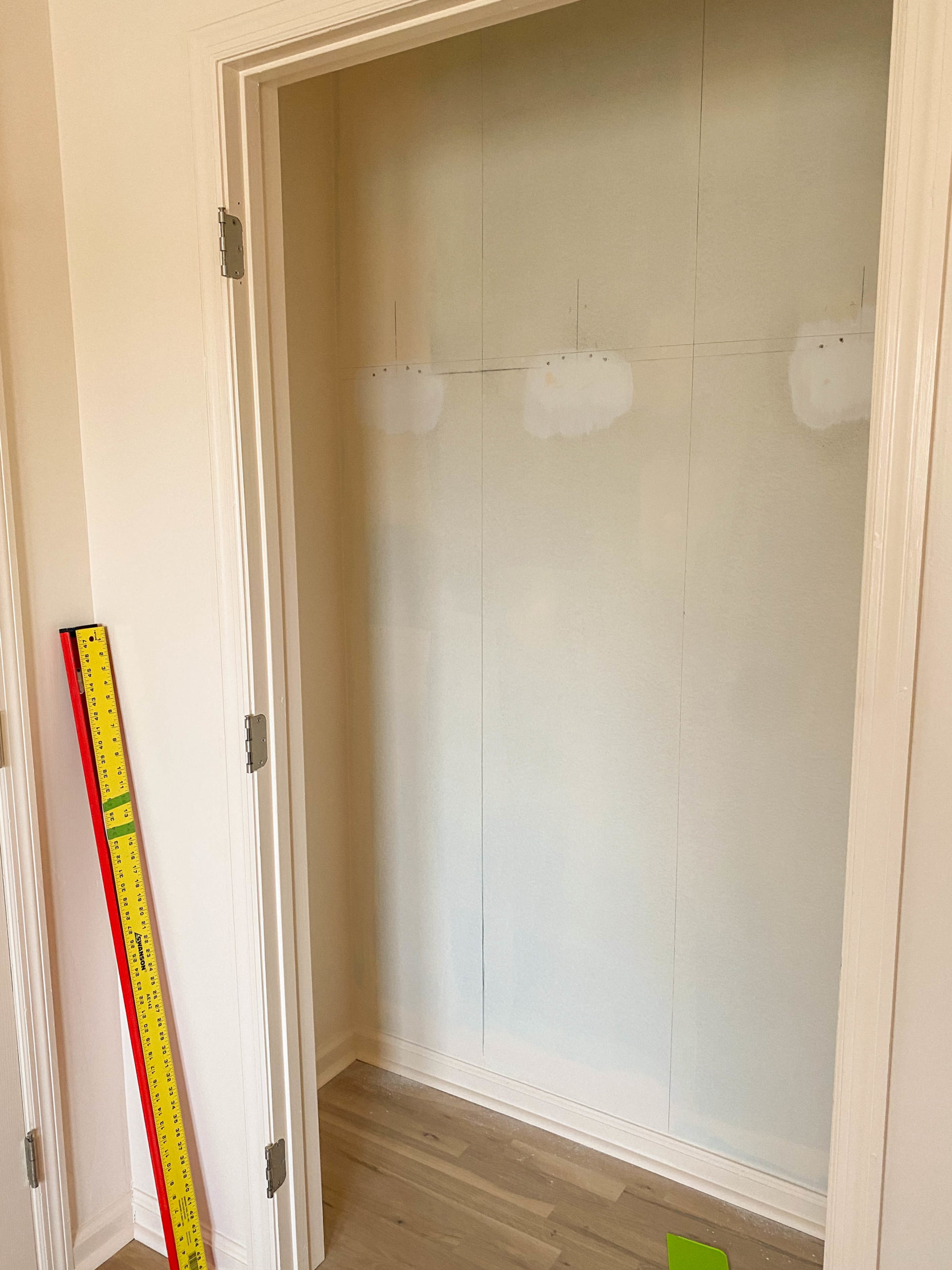 Gabe also likes to grid out panels ahead of time by using a level to find the center plumb line and measuring out panels from the center. That way you can guarantee the two center panels will at least be straight! The panel we applied first in the left corner we knew would have a few inches excess that we trimmed off after applying. Does that make sense? Let me know if I have lost you!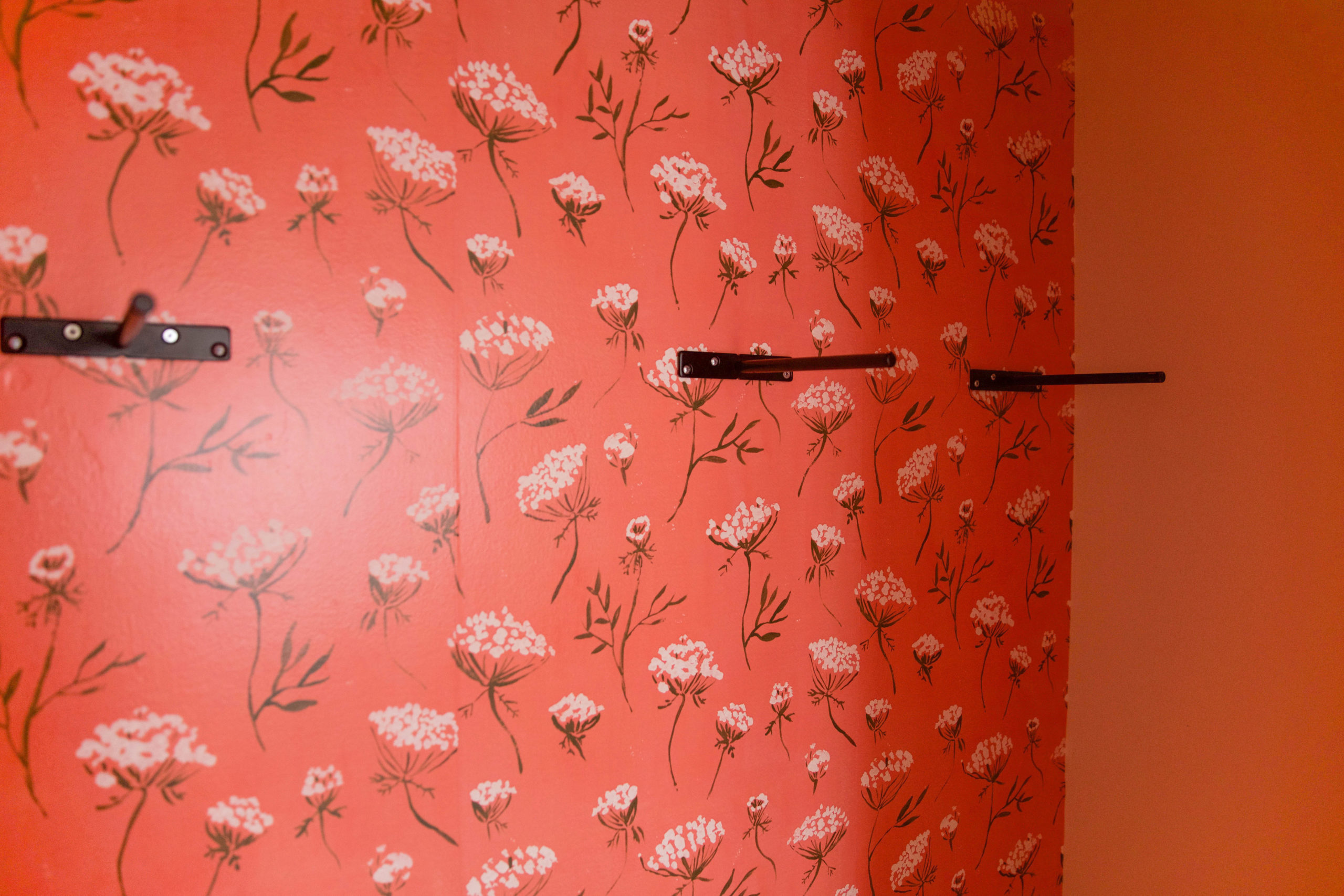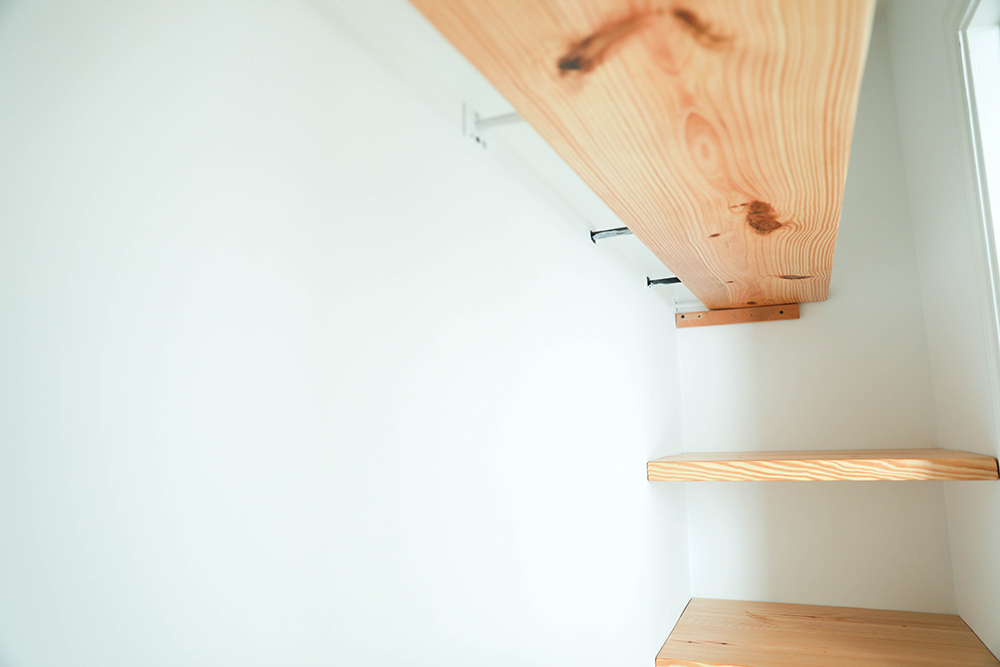 We used the same floating shelf tutorial as we used in this post. They are incredibly sturdy, and can hold a good deal of weight. These are the brackets we used.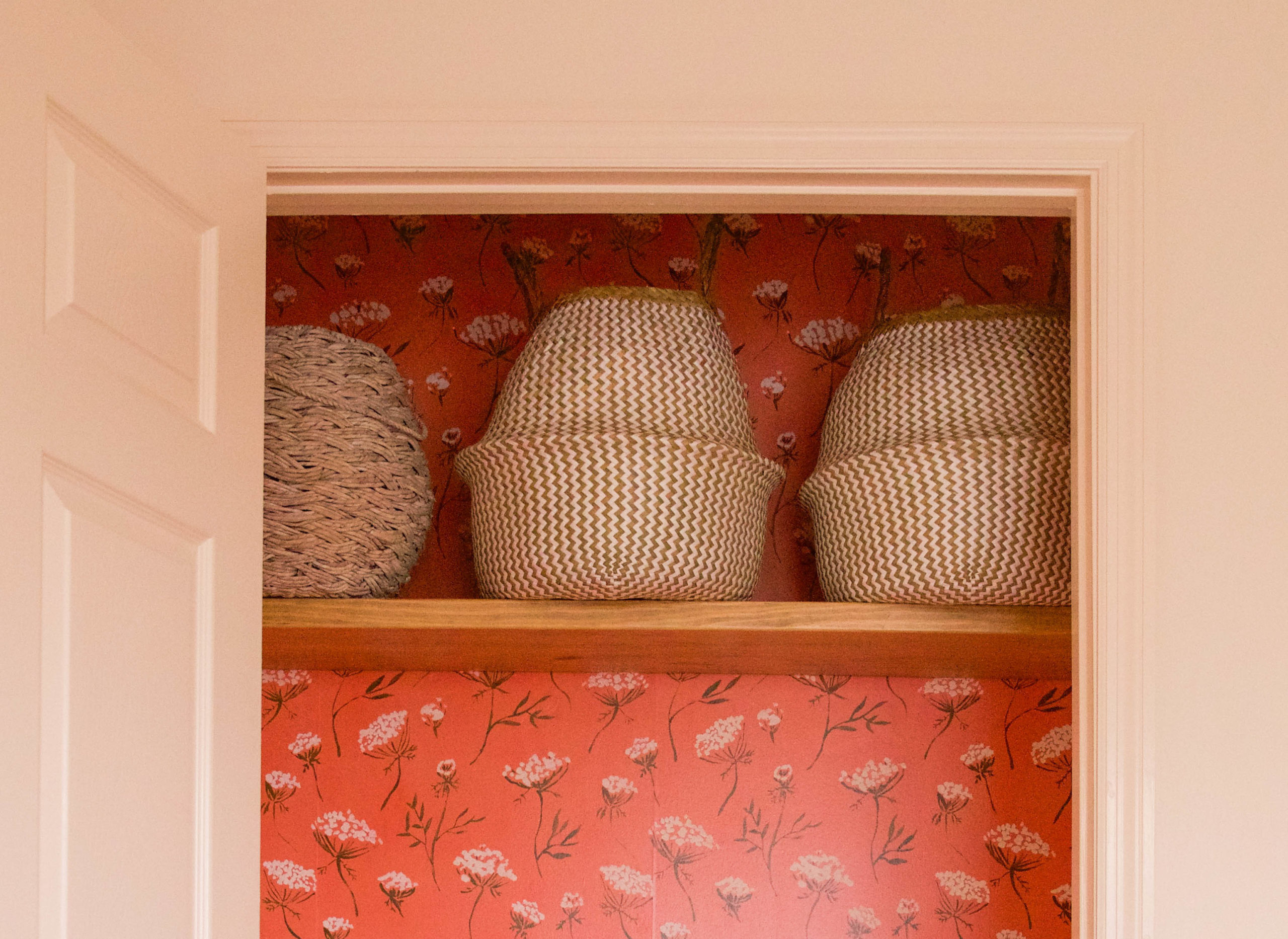 These Seagrass Baskets work great for toy or clothing storage.
Really love the outcome, and I am glad we went for it! I ended up finding a play kitchen set on fb marketplace that will fit this space better than the dollhouse, and I can't wait to add that final touch.
I think some of my favorite rooms I have ever seen though have pattern incorporated. They can bring such a mood lift to a space! We have worked with both removable and standard wallpaper, and dare I say standard is easier to apply?? Removable stretches a little more so it's harder to align if you get anything off the first time. Especially if you are working with an intricate pattern. We have written a post on how to apply removable wallpaper if you are looking for some do's and don't!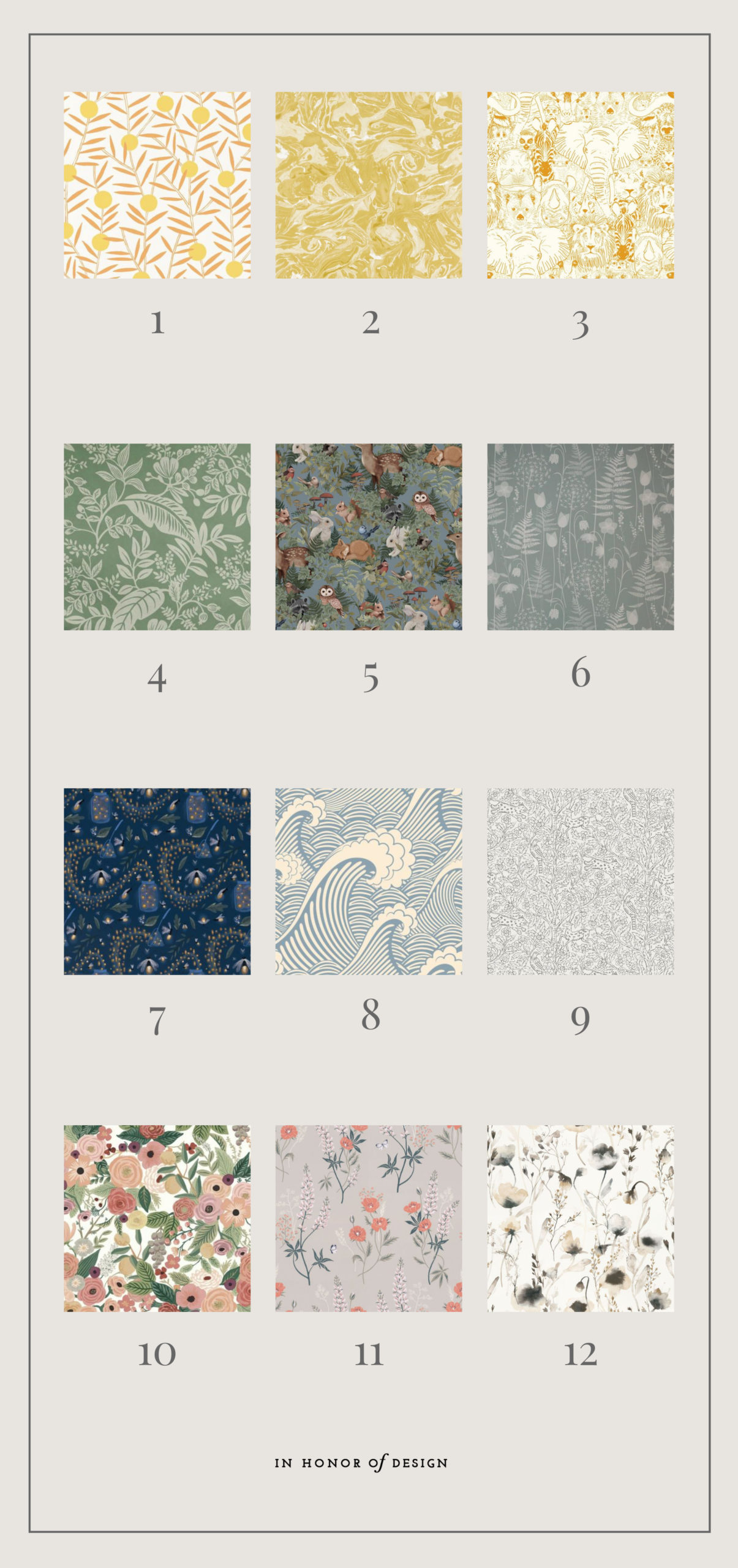 ONE
TWO
THREE
FOUR
FIVE
SIX
SEVEN
EIGHT
NINE
TEN
ELEVEN
TWELVE
So many fun patterns, all varying in price. It can definitely be a hefty price tag to do an entire room, as good quality wallpaper ain't cheap!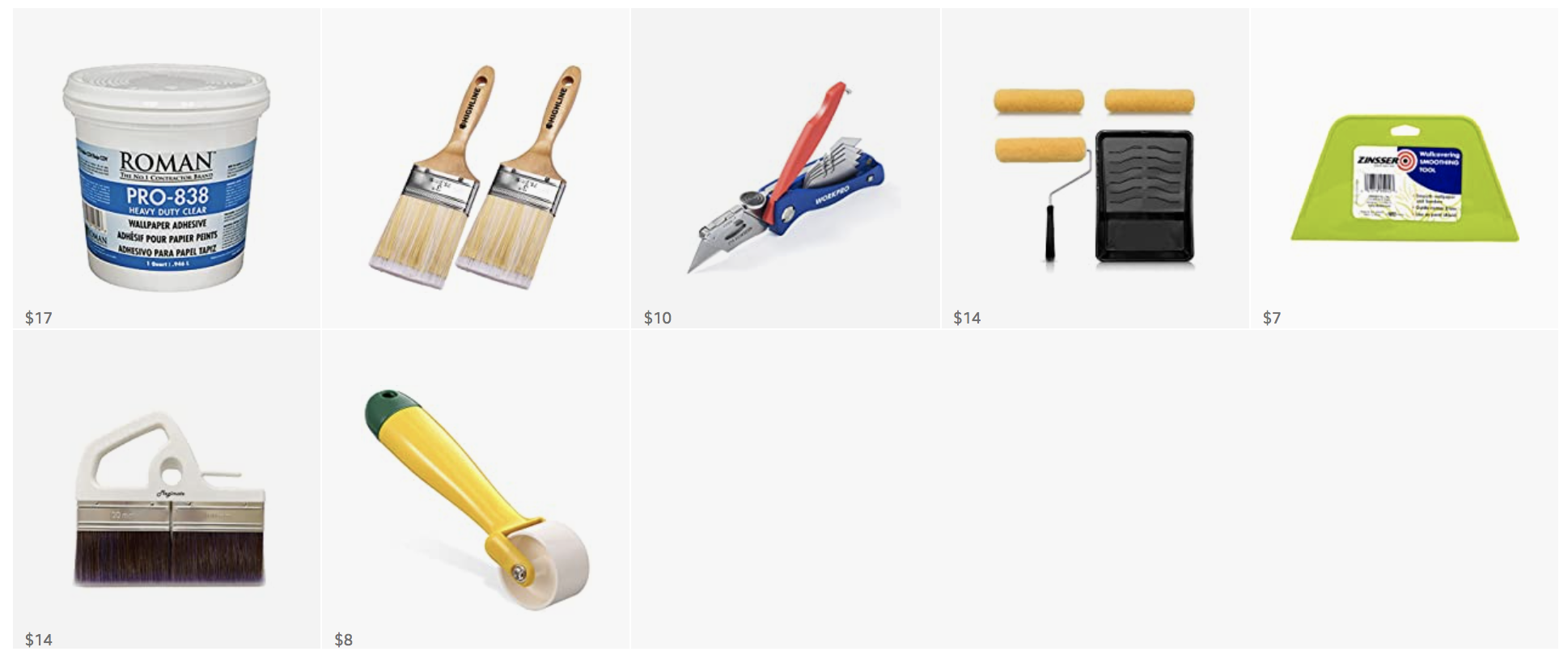 I also wanted to share the wallpaper supplies we have tested out that seem to have worked best for us. All linked here.
Please let us know if you have any questions below!