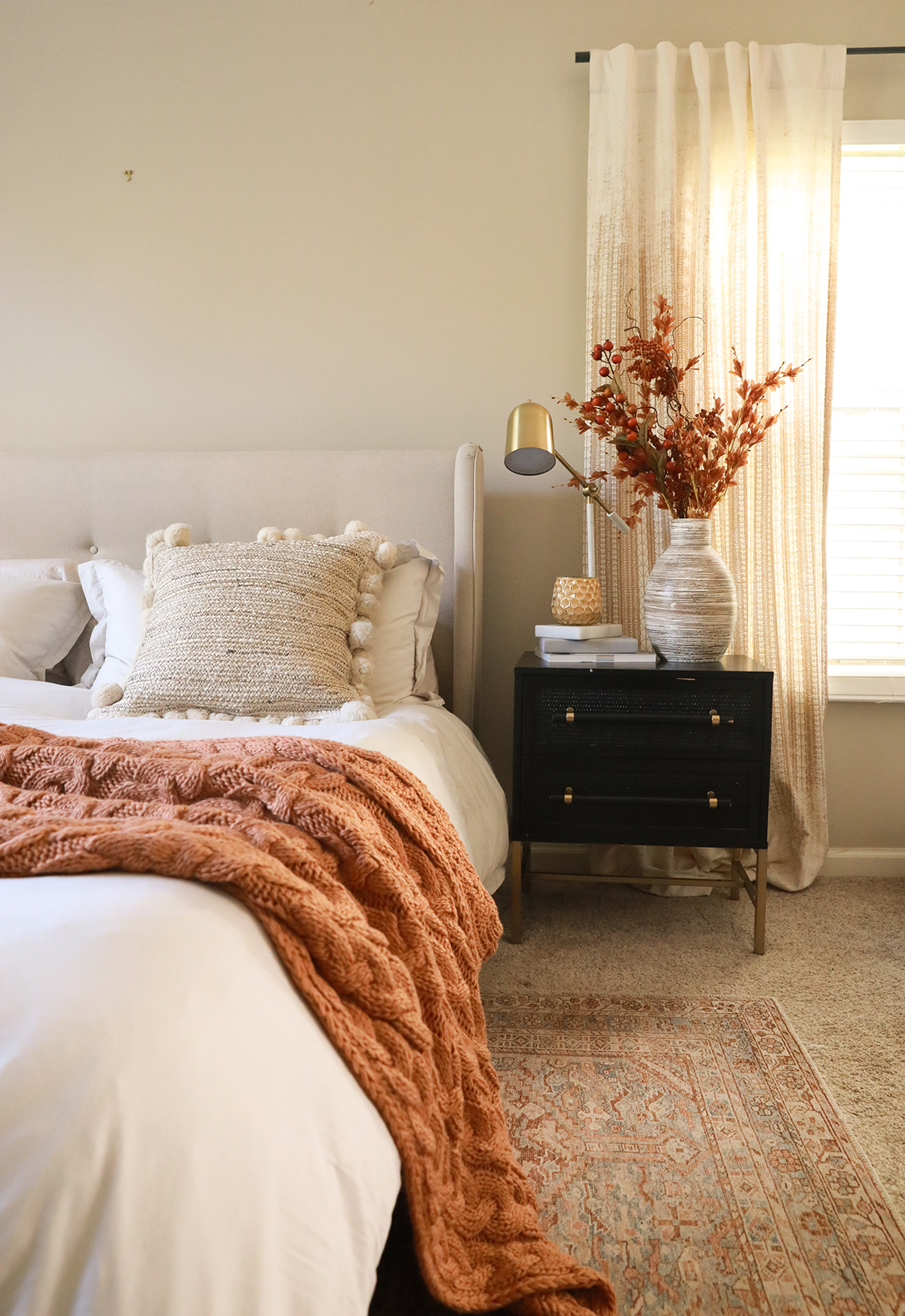 (Similar knit throw, Similar Bed, Similar Nightstands, Similar lamps, Curtains, Vase, Rug)
It's easy to think about updating your home in large scale ways, but I think there. are some simple things that can really make you feel excited about a space. It doesn't take much to make a room feel warm and welcoming. Maybe it's a stack of your old favorite magazine or books on the table, cozy pillows, or a good blanket to curl up in. I personally love cracking a window after deep cleaning my room, and lighting a few candles. As temps are finally cooling here in TN, I was in the mood to hunt down some good seasonal scented candles and chunky cozy throws. We rounded up some really good ones below!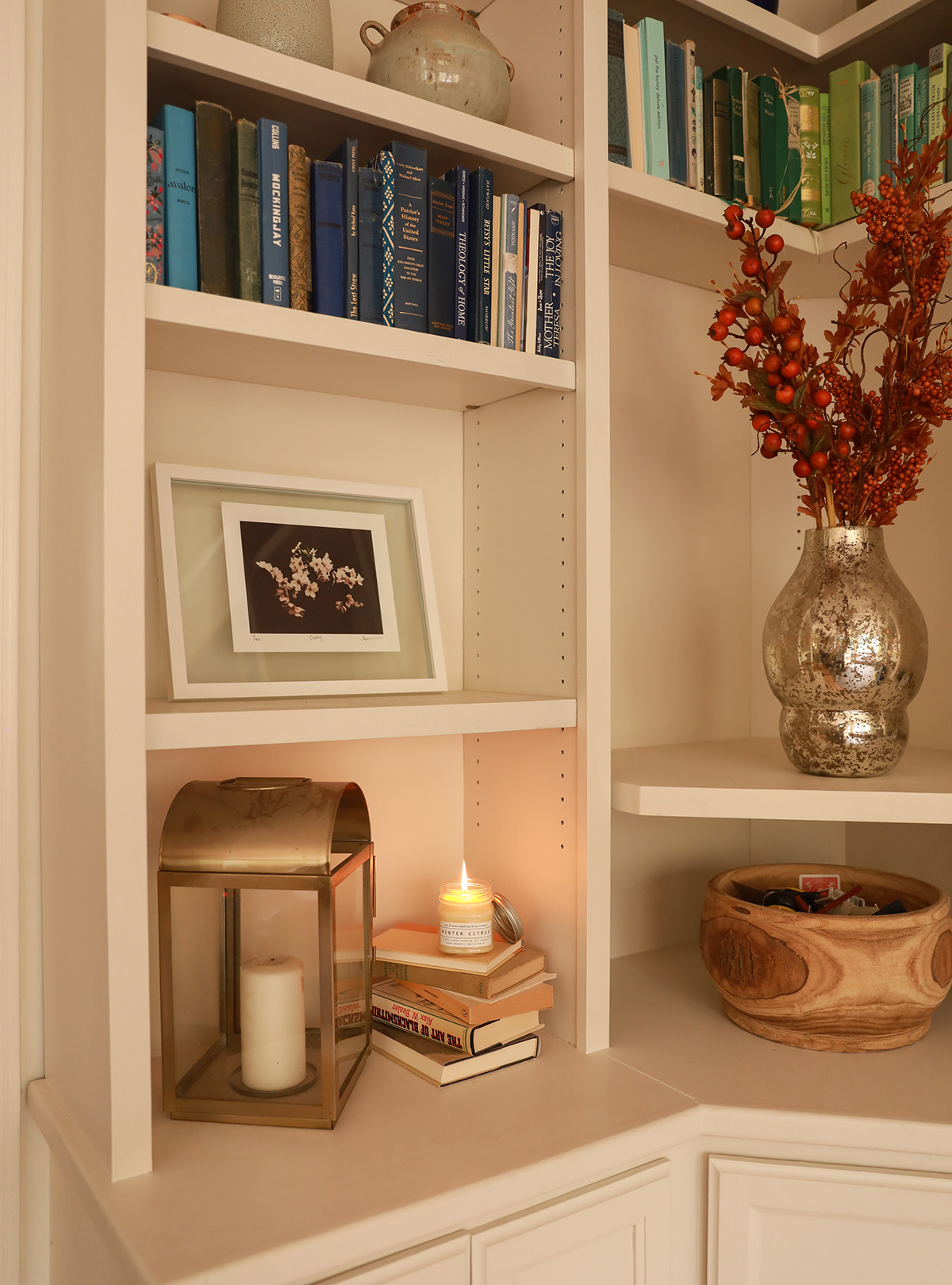 (Winter Citrus Soy Candle)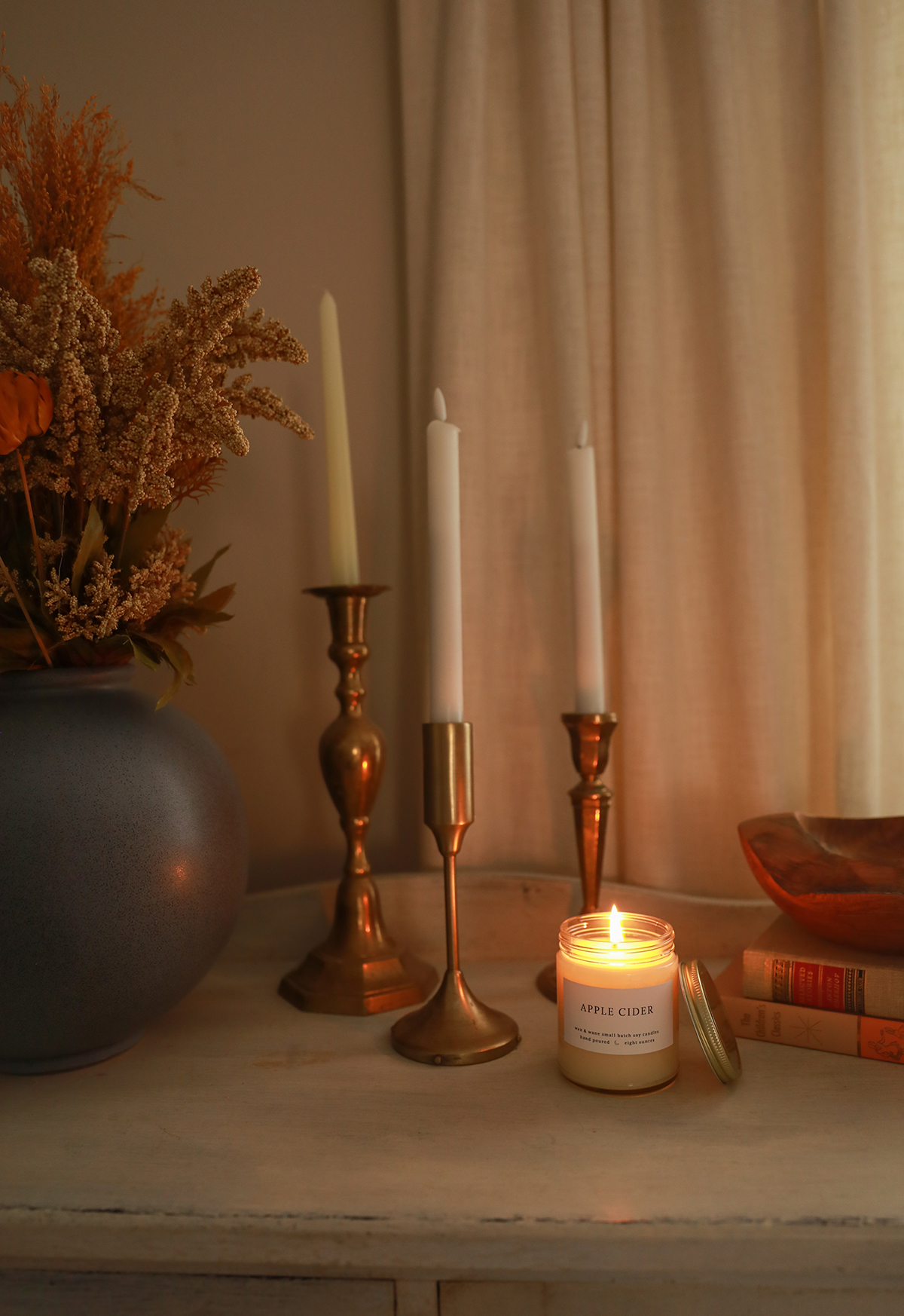 (Apple Cider Candle, led candlesticks, vintage candlestick holders)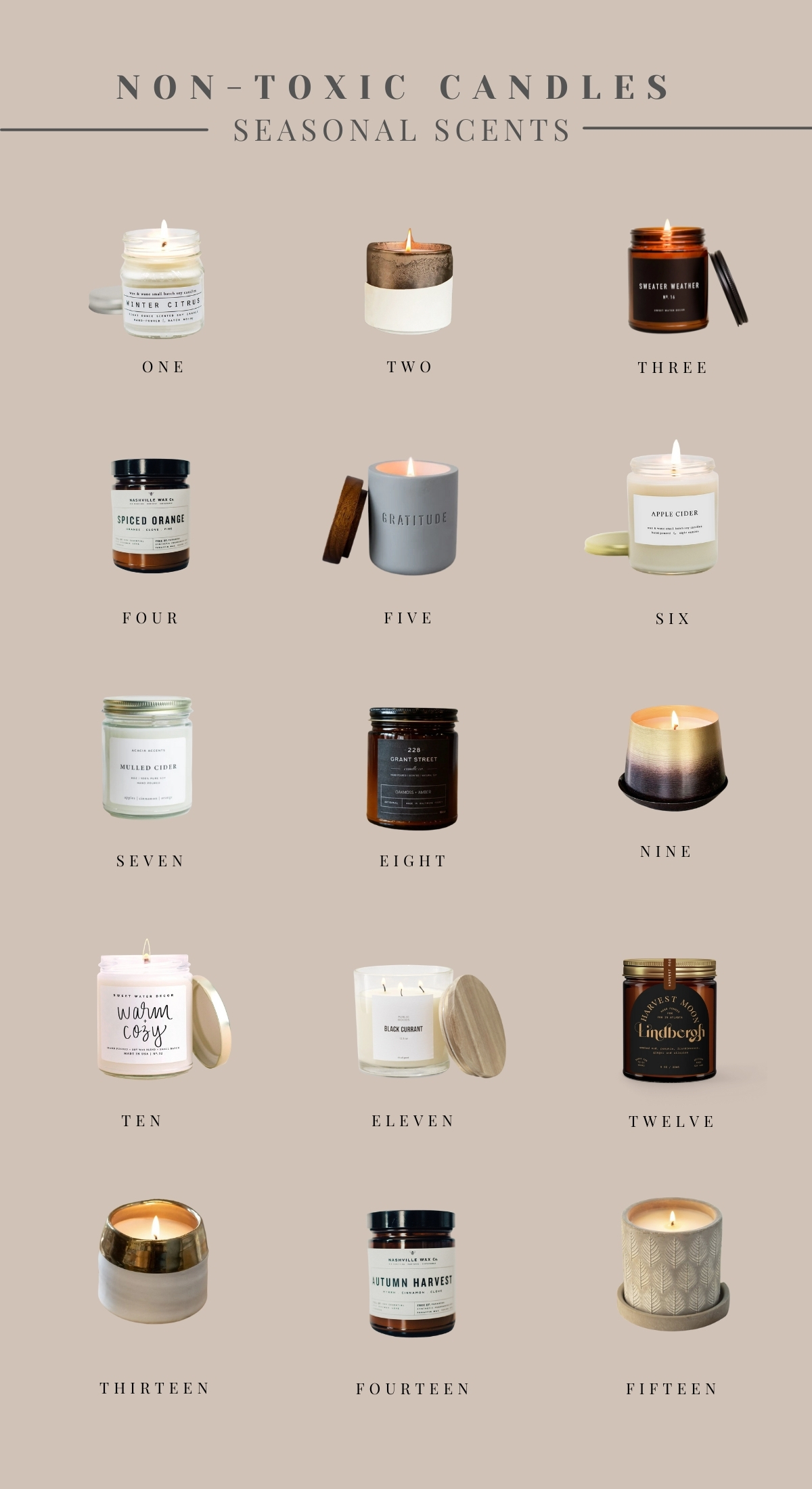 ONE // TWO // THREE // FOUR // FIVE // SIX // SEVEN (sold out) // EIGHT
NINE // TEN // ELEVEN // TWELVE (sold out, but other scents here) // THIRTEEN // FOURTEEN // FIFTEEN
I tend to get headaches from any synthetic fragrances, so I'm so happy there are much. better alternatives these days in candles and home products. All of the candles above are soy candles with essential oil based fragrances and phthalate-free. Most of them are from small businesses as well. I just ordered the Cabin scent from Lindbergh Candle Co. (sold out but other scents from Lindbergh here), and I am stalking the mailbox!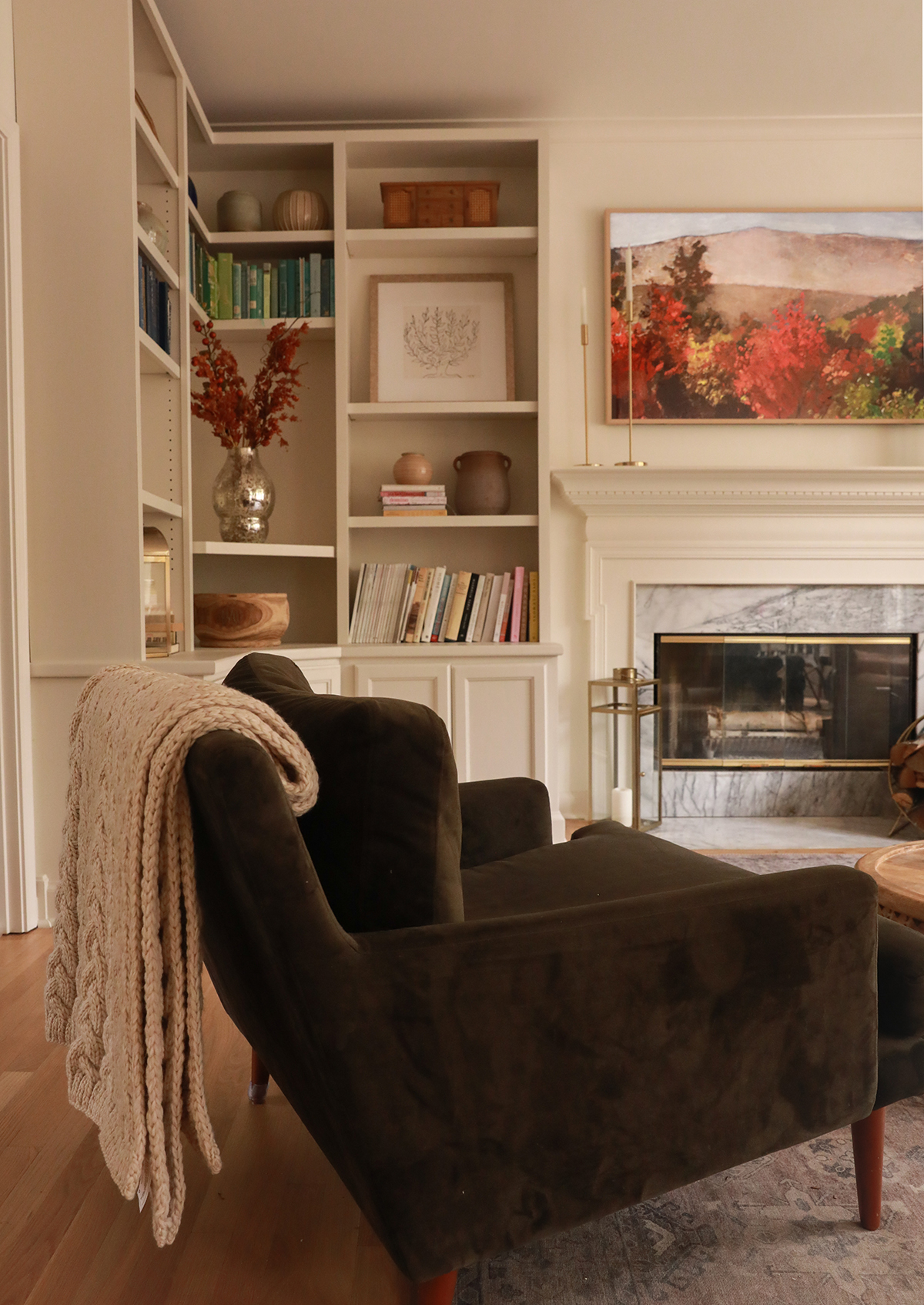 (Chunky knit throw (sold out but similar here), Chair (sold out), Vintage Autumn Landscape)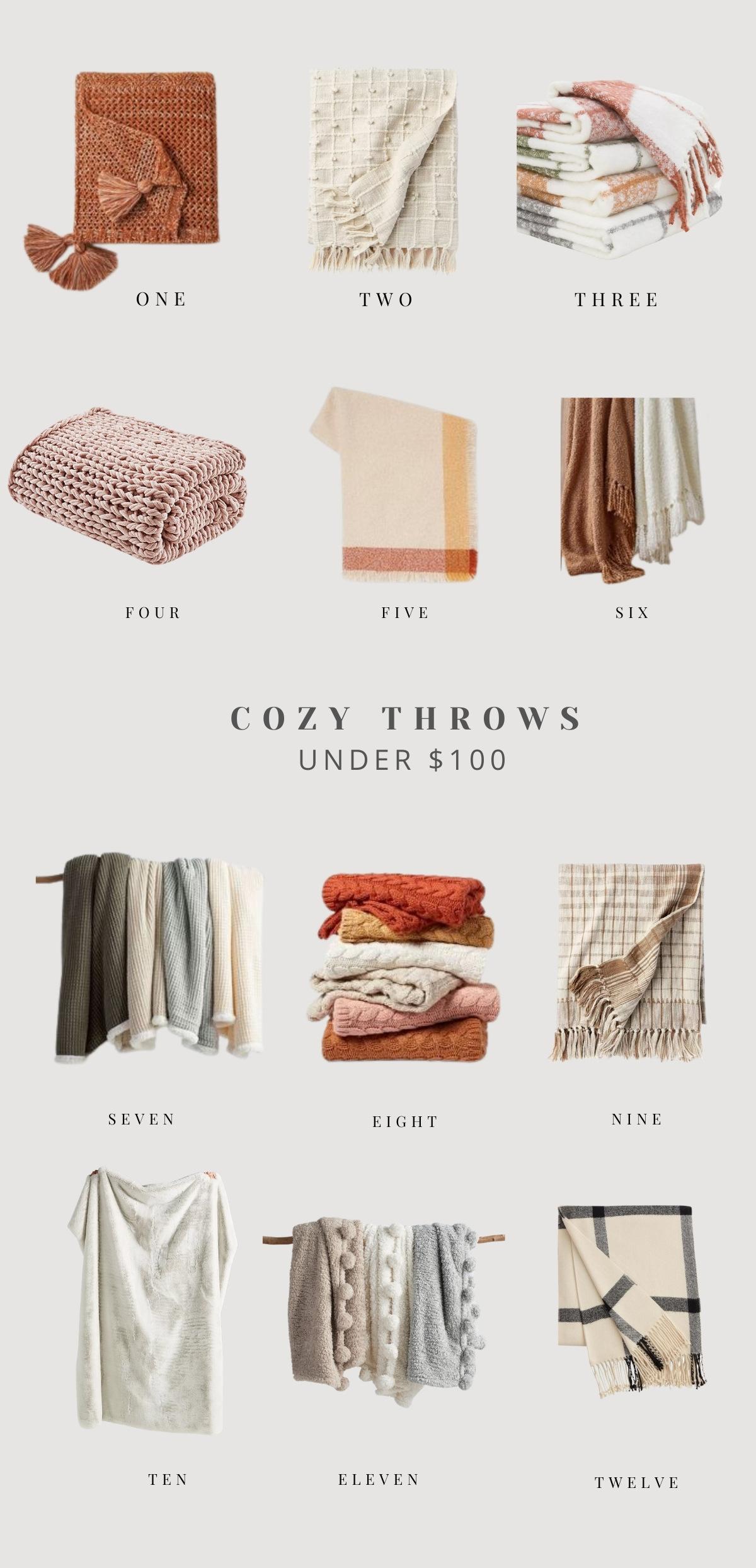 ONE // TWO // THREE // FOUR // FIVE // SIX
SEVEN // EIGHT // NINE // TEN // ELEVEN // TWELVE
I have a long standing addiction to cozy throws. I have this compulsive tendency to buy blankets every single October. My kids love them too, so I keep a basket of a few next to our couch to grab when they want to use which often end up being used for fort building;) These throws are all under $100 from various places. I like to buy a good quality one every so often knowing it will last a long time, but was surprised how thick and durable this $30 one feels (sold out but similar here).
I can't really wrap my mind around the fact that we are in October, but doing my best to enjoy the good weather while we have it!