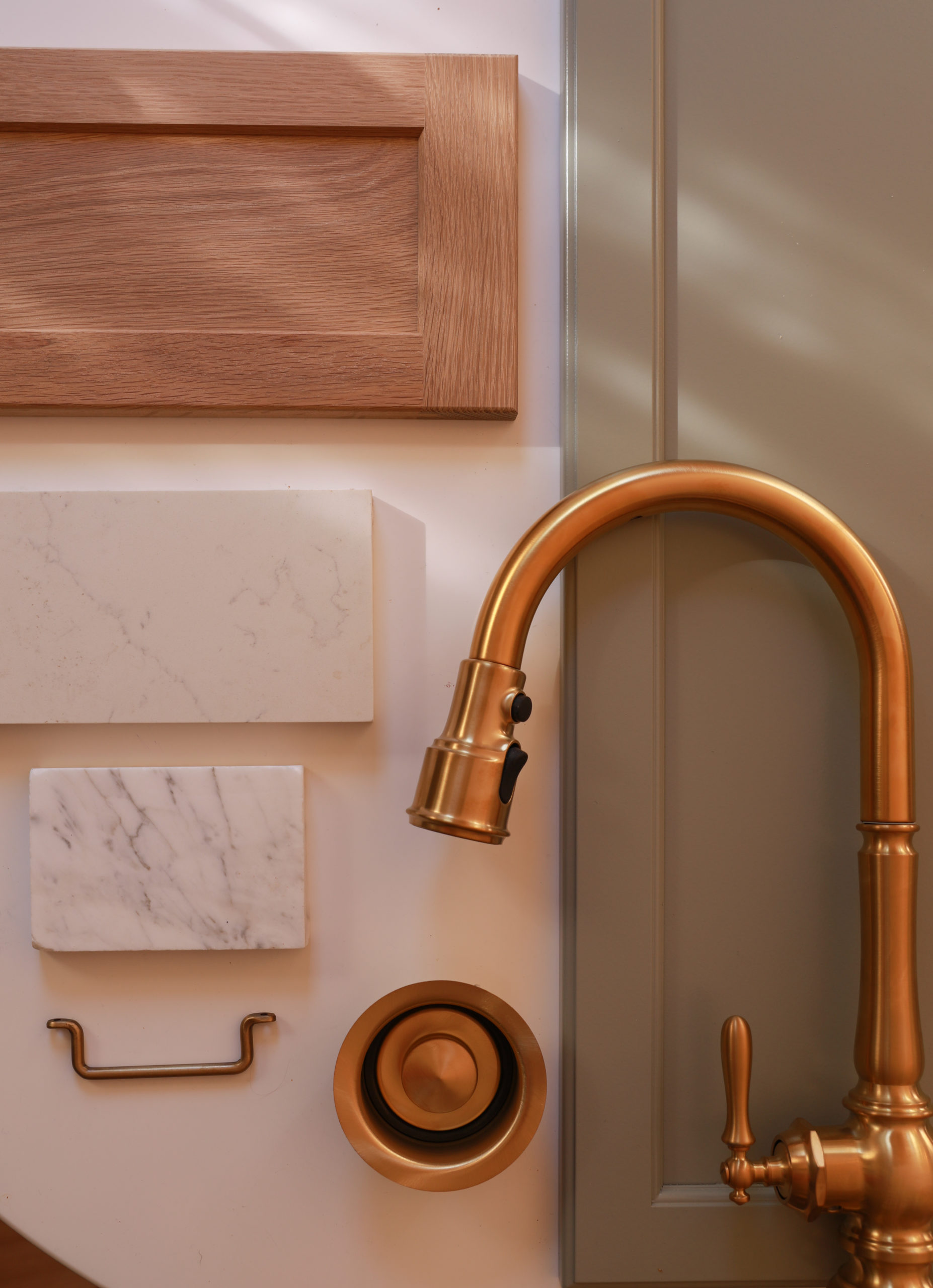 We are on week 3 in our kitchen renovation timeline, and so far we are on schedule thanks to our cabinet company. They have done an incredible job working efficiently and communicating well. Today I wanted to share a look at the progress of the unpainted cabinetry as well as a first look at all of the hardware and lighting elements we are incorporating. I admit I got a little decision fatigue toward the end of this design process, and it took me a while to decide on the final details!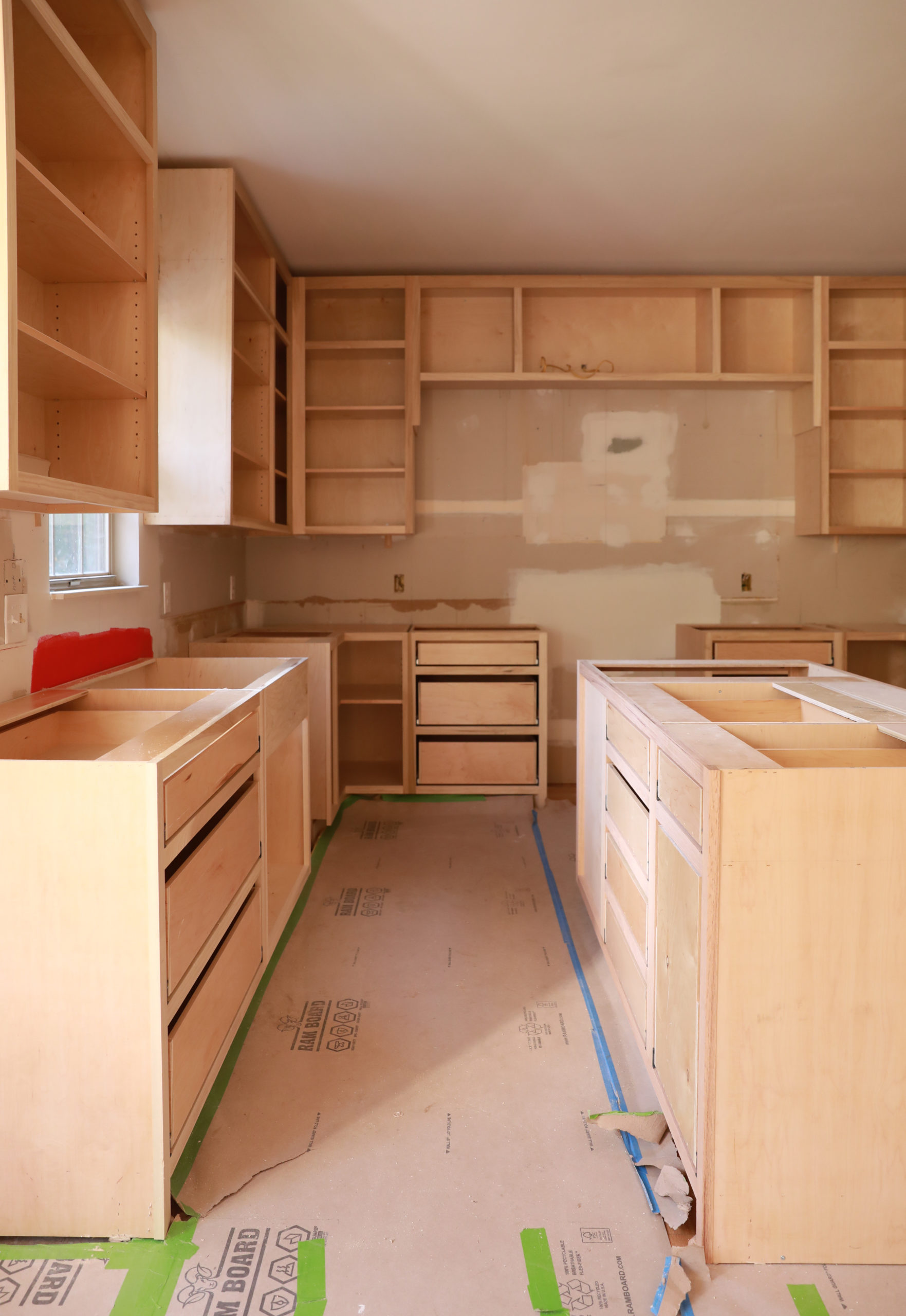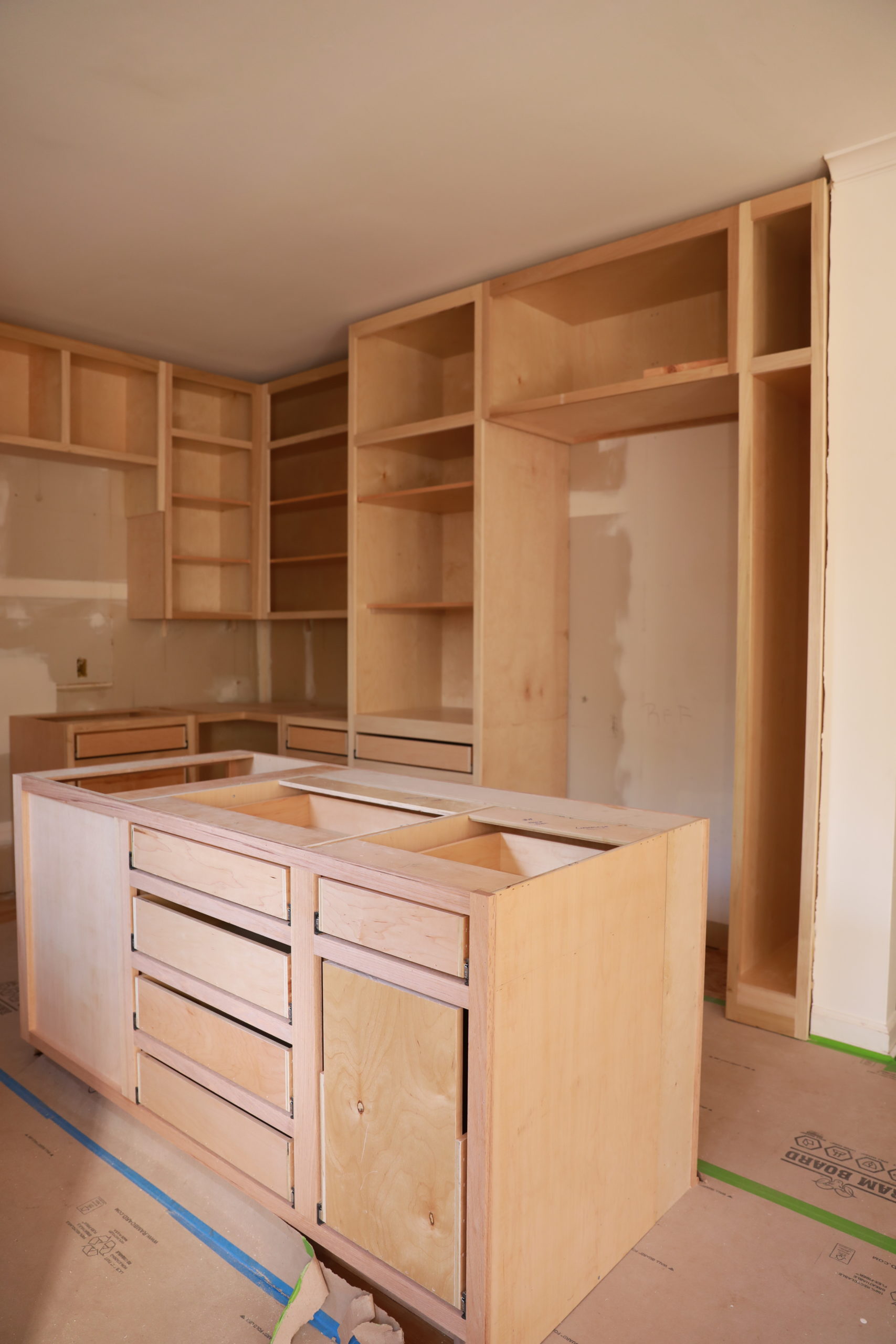 A few shots from the cabinetry frames all in place. Designing this kitchen with 7 kids is mind definitely resulted in maximizing every possible inch of space for more organization, functionality, and ease!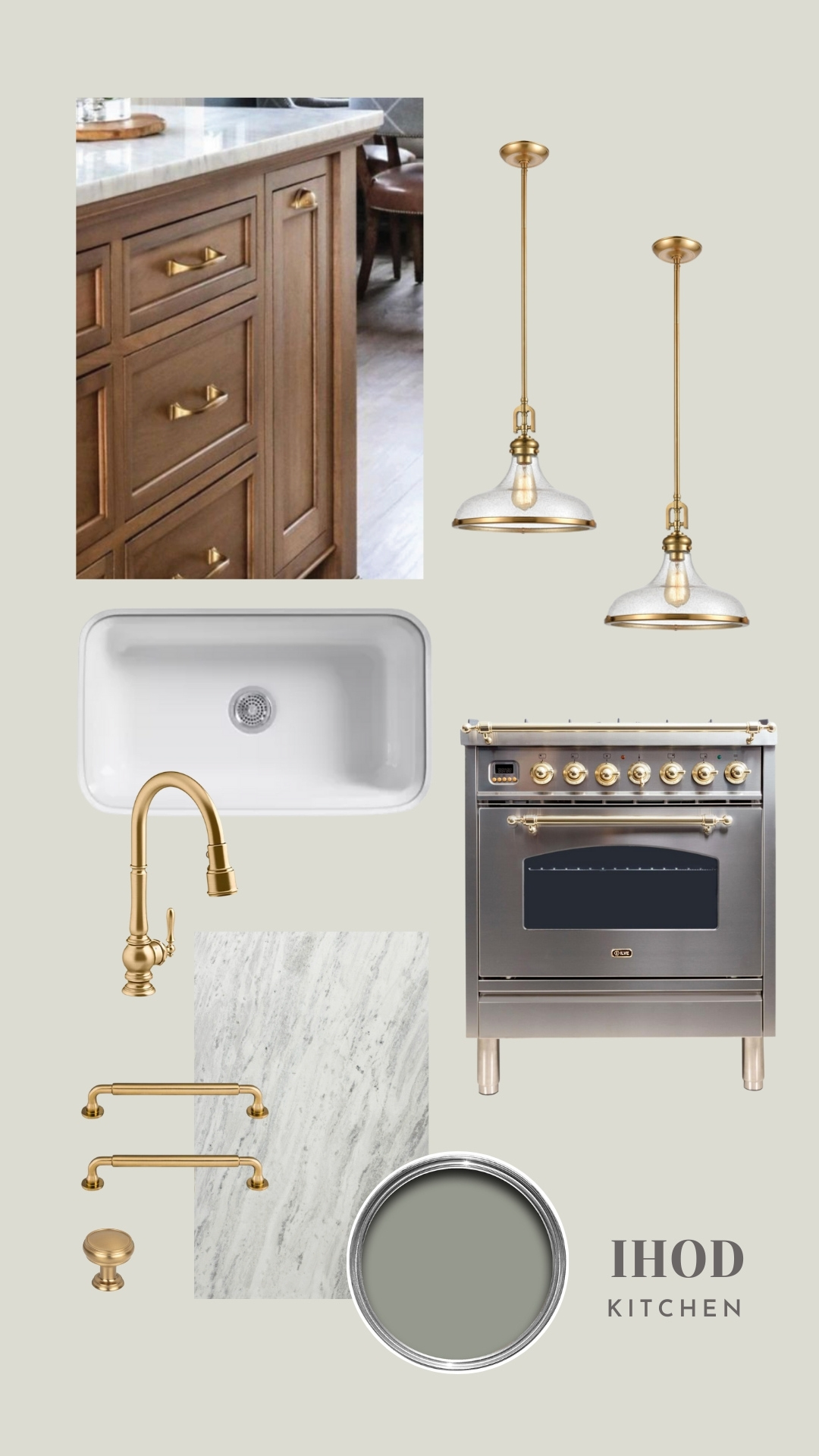 We were able to partner with Kohler on our sink and faucet for this kitchen. (We really enjoyed working with them in the past on this bathroom.) Having lived with Kohler products in our old house, I know their products are designed to last. The quality is unmatched. Our last faucet sprayer in this kitchen was busted, and I thought it be helpful to just go for the all in one Artifacts Touchless Faucet this time. It's touchless design allows you to just tap to turn on and off!
It can be tricky to guess the true color of hardware finishes online, and I am crossing my fingers the ones we ordered are true to the screen! I wanted to match the faucet we are using, and I really liked the classic style of the Serene collection from Top Knobs. A few other places I browsed were Lowe's, Etsy, Build, and Rejuvenation.
We decided to go for one big single bowl Bakersfield Undermount Sink because I find it so much easier to wash pots and pans this way! It is enameled cast iron which holds up for years.
For lighting, I didn't want anything too heavy, and I knew we needed glass pendants to reflect light both up and down. These rutherford pendants from Lumens are currently in transit. We will also be installing under the cabinet lighting!
The ILVE Nostalgie is a gas stove, with stainless steel finish. (They have some really beautiful color choices.) I have a post coming up all about appliances and why we chose them, but wanted to include this in the overall design board.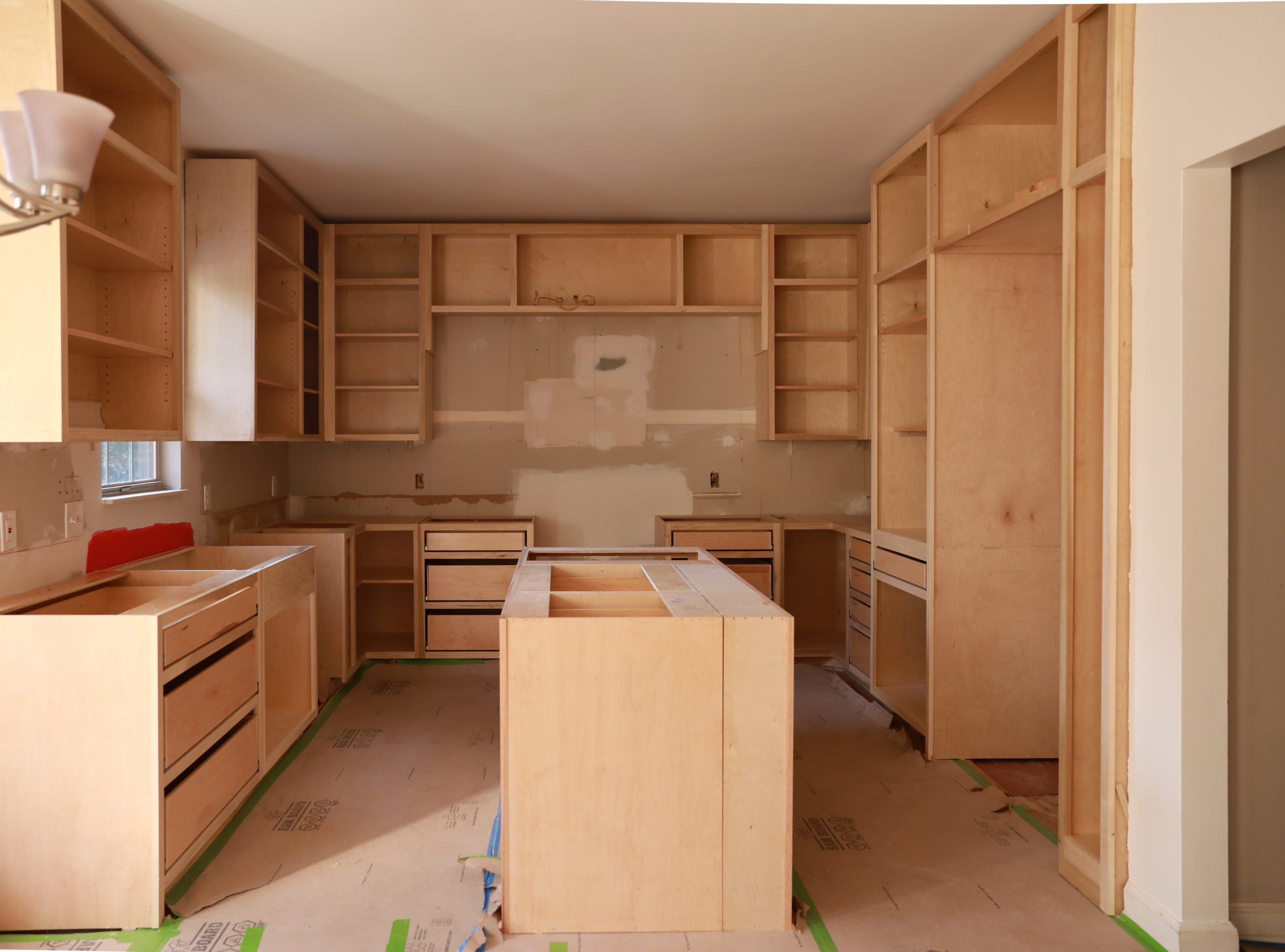 I will not sugar coat it – a kitchen renovation while we are living in the house has been quite the ride. We can't really leave town since we need to oversee and manage all contractors and small decisions, but if you can renovate BEFORE you move into a home I would highly reccommend;) We knew what we were getting into, and I know it will absolutely be worth it in the end….but whew! Gabe and I both are looking forward to stepping off the merry go round. Almost there. Just a few more days of painting, and then it's time for countertops! Have loved being able to share this process with you though, and hope it can help shed light on what it looks like from the ground up!