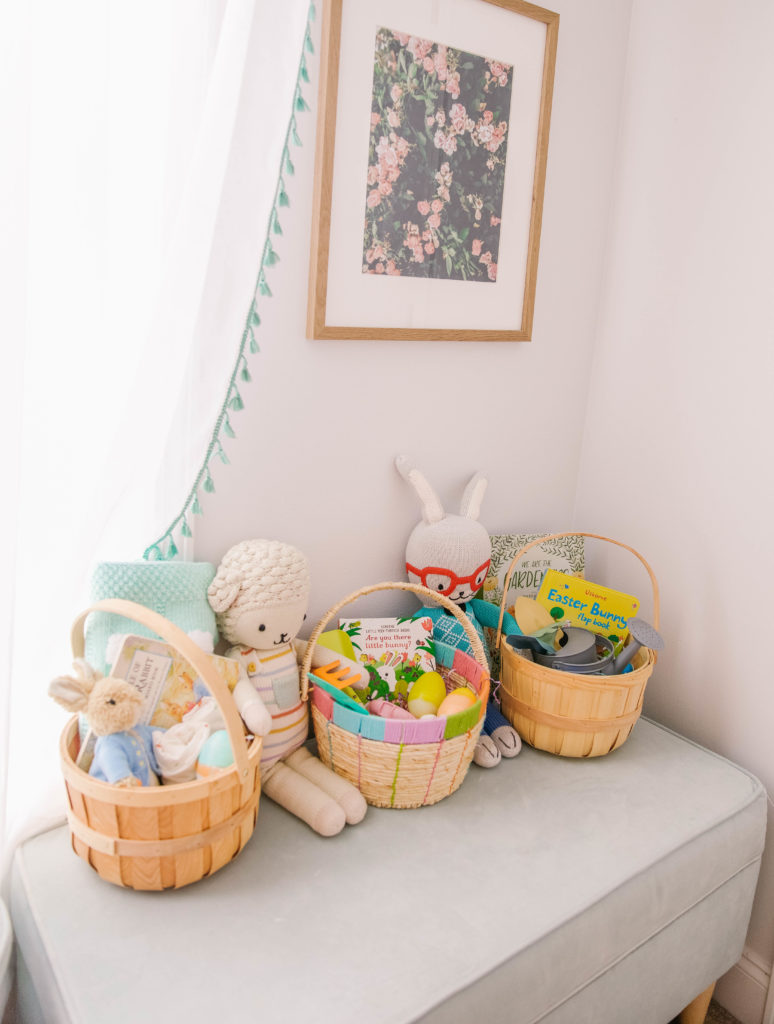 Anyone else feel like they just put Christmas decorations away? My kids have been reminding me how excited they are that Easter is coming, which usually ensues me scrambling to make sure I order a few goodies in time to stuff in their baskets. I also need to do the yearly fun game of "Does everyone have shoes that fit for Easter service?" I know it can be like your own egg hunt to find these things, so including a round up of both basket stuffers and Easter wear this year.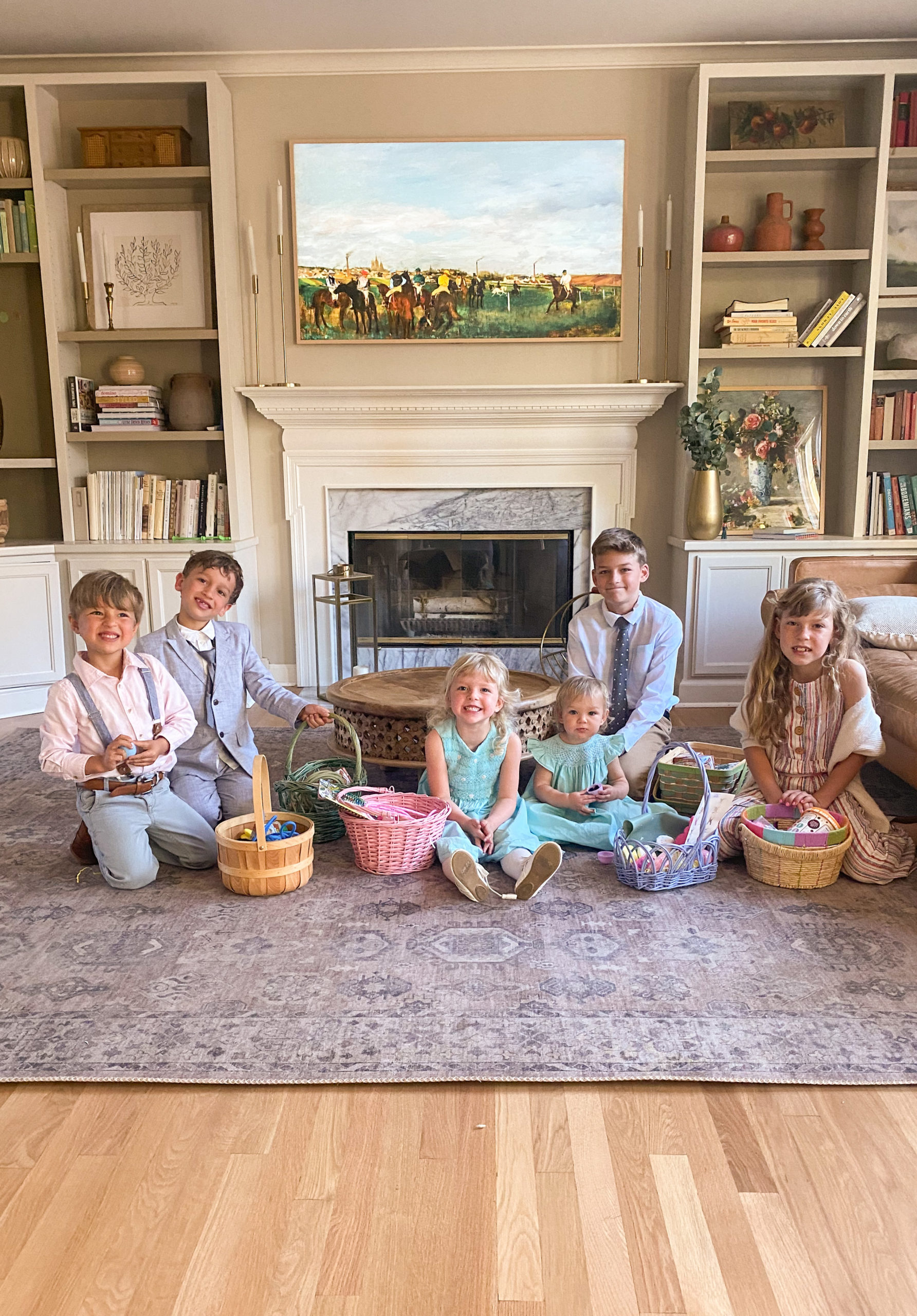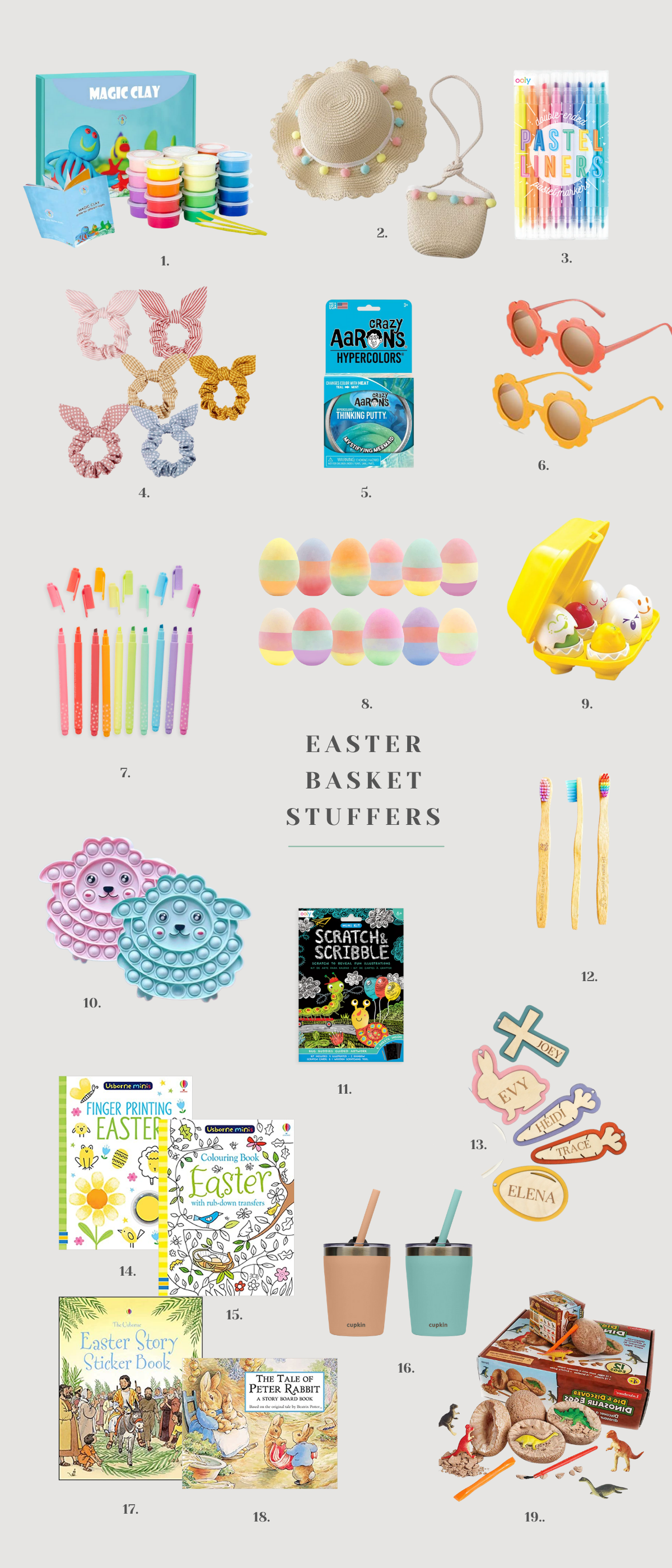 1. Air Dry Modeling Clay – Always a hit with my kids.)
2. Pom pom hat and purse – For my accessory loving girls.)
3. Ooly Pastel Liners Dual Tip Markers – I like to include art supplies because my kids use them often.
4. Pack of spring hair ties – We always need hair ties around here, and love that these patterns!
5. Thinking Putty – My son Max loves this stuff!
6. Sunglasses Pack – Set of 6 easy to divide between my three girls.
7. Scented Highlighters – My favorite school supply as a kid were scented markers, so I got excited about these!
8. Colorful egg sidewalk chalk – A sidewalk/driveway necessity;)
9. Hide and Squeak Eggs – Nostalgic. We've had these around our house since Gabriel was a baby.
10. Sheep Pop-its – I have had enough of pop-its, but apparently my kids have not.
11. Scratch and Scribble – I think these are so fun for kids, but make sure they are used with an art mat underneath.
12. Colorful Toothbrushes – Sneak in those useful items;)
13. Custom Easter Basket Tags (My cousin's etsy shop!)
14. Finger Printing Book – Azelie and Rocco love these.
15.Easter Coloring Book
16. Stainless steel kids cups – We use these for smoothies for the kids. Perfect size, and comes in several colors.
17.Easter Story Sticker Book
18.Tale of Peter Rabbit
19.Fossil Egg Kit – A big hit with all of my kids last year.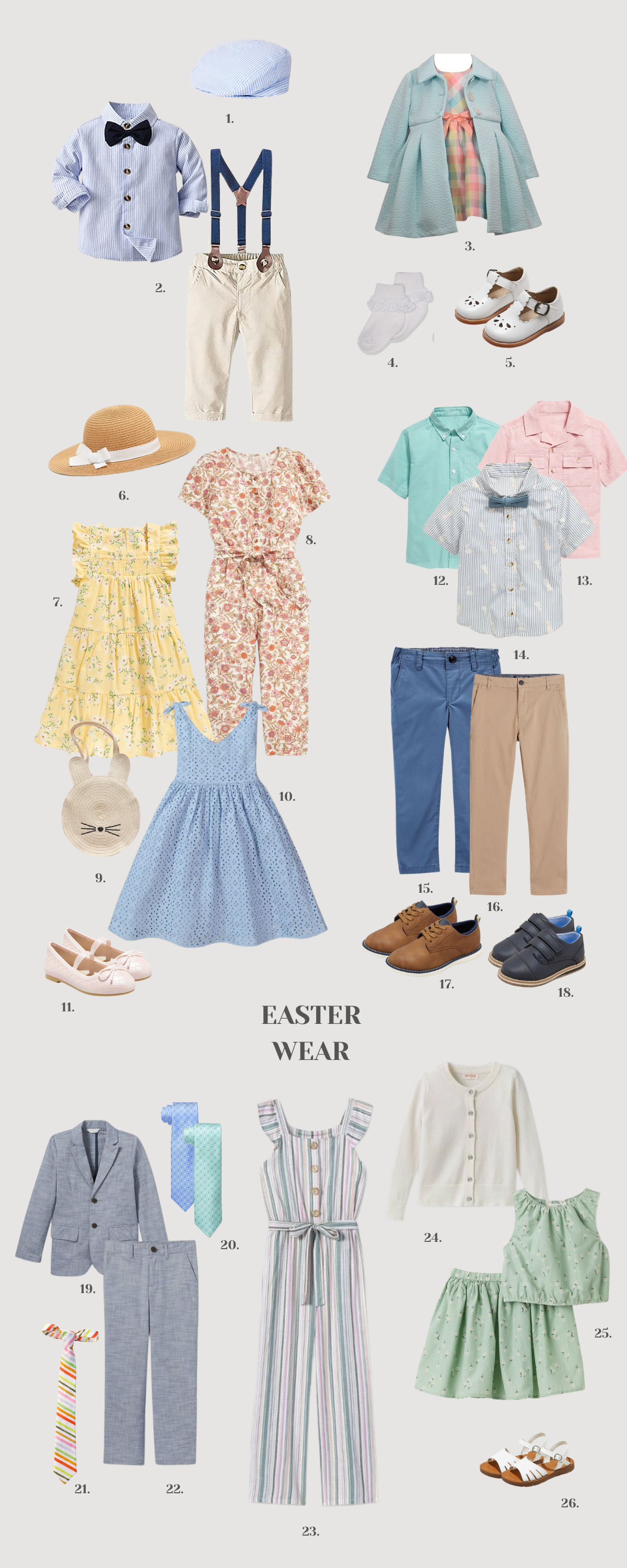 ONE // TWO // THREE // FOUR // FIVE // SIX // SEVEN // EIGHT // NINE // TEN
ELEVEN // TWELVE // THIRTEEN // FOURTEEN // FIFTEEN / SIXTEEN // SEVENTEEN
EIGHTEEN // NINETEEN // TWENTY // TWENTY-ONE // TWENTY-TWO
TWENTY-THREE // TWENTY-FOUR // TWENTY-FIVE // TWENTY-SIX
Augustine wore #2 to my brother's wedding. It is such a great set! I have found some great Easter dresses at consignment sales for the girls, but it is definitely challenging to find things for my boys these days. I hope this can be of help to some of you parents!