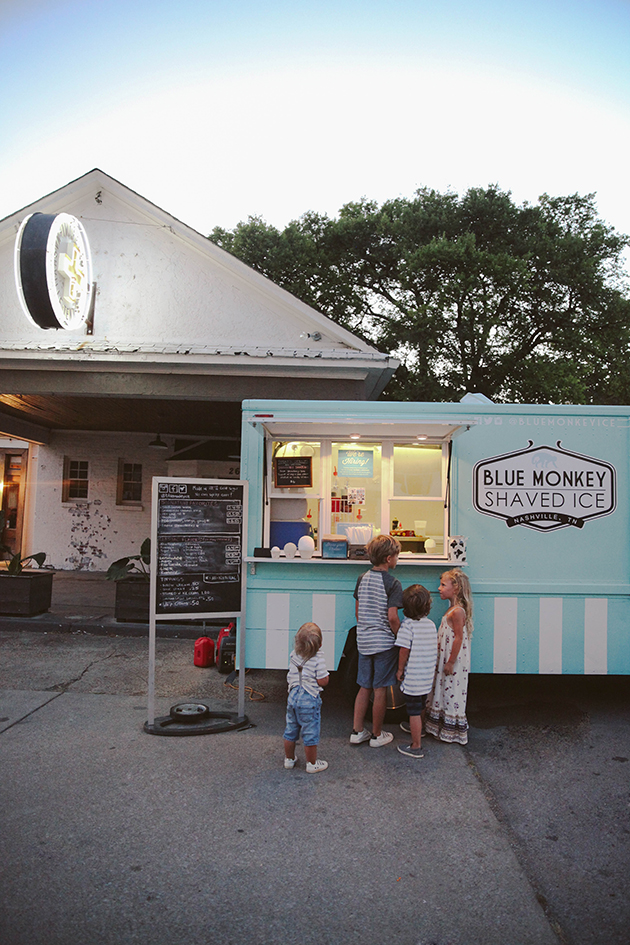 We visited Nashville many summers growing up, but now that we live here it's easy to settle into our local neighborhood area. We worked on a family friendly Nashville summer bucket list that includes a mix of things we have enjoyed with our family, and things we hope to check out over the next few years!

1. Nashville flea market- Fourth Saturday of every month
This has been on my to – do list so I am marking my calendar for a date with my daughter Veronica:) The Nashville Flea Market is open for shopping on the fourth weekend of every month, located on the Nashville FairGrounds. Free admission!
2. Nashville Zoo – "Night Vision" light show
This year, the Nashville Zoo has a featured event running through mid July ,called Night Vision – an after dark captivating show of lights and projections throughout the park. This is something we hope to do with our older kids.
3. Nashville Farmers market
The two large, covered, open air farm sheds are home to over 150 farmers, artisans and merchants-all in one spot. This is open all year round, but peak season of fresh crops is during the warm months. The Farm Sheds are open daily, with an ever changing list of vendors.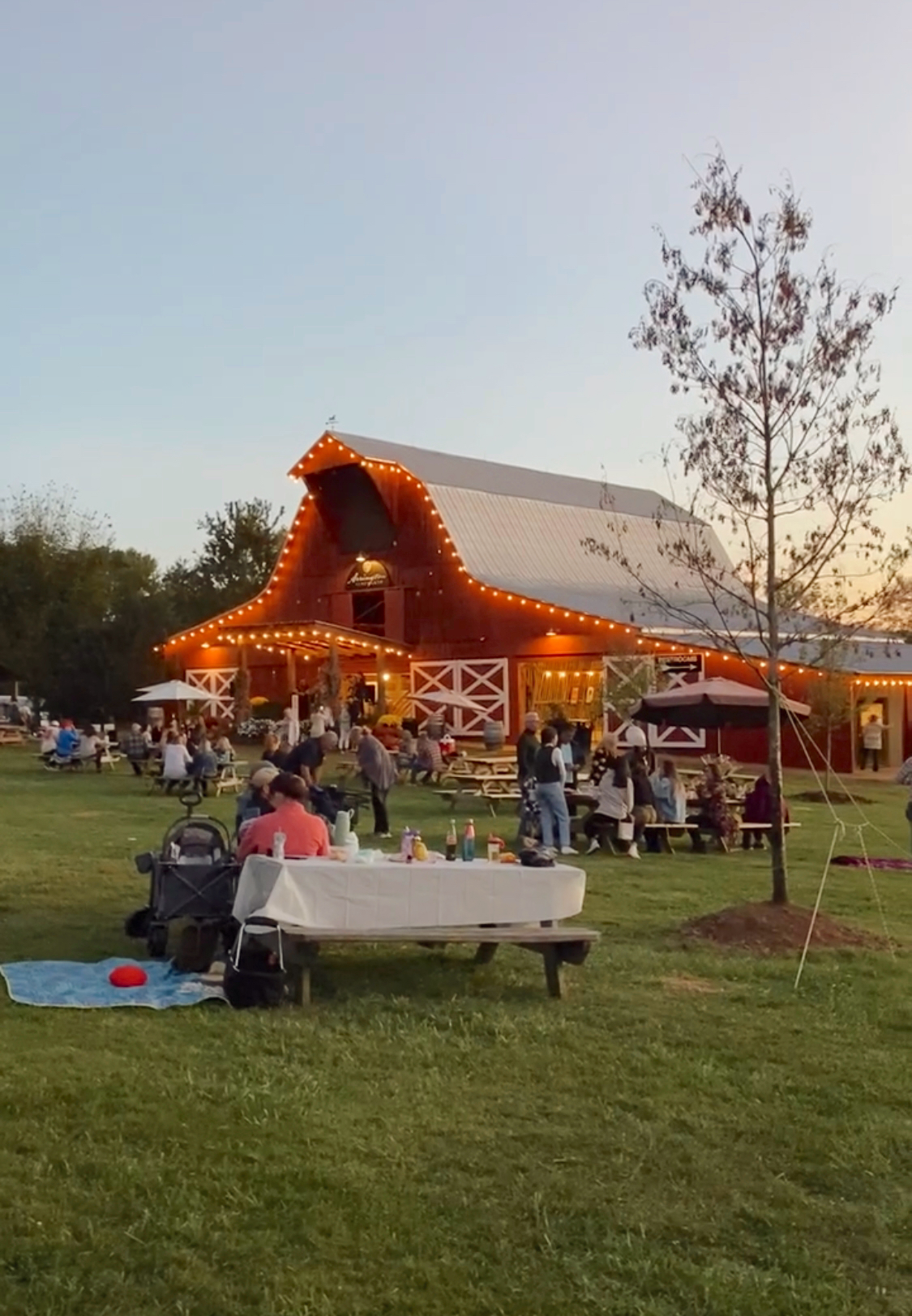 4. Arrington vineyards
Arrington Vineyards is a family friendly venue with picnic tables, spacious greens, and really breathtaking sunset views. There are plenty of places to sit and sip while the kids run around and play. There are food and drink stands you can buy dinner from, but you can also pack your own picnic. I have been for both a sisters/friends night out and a family picnic event. Both were wonderful.
5. Radnor Lake / Shelby Bottoms / Sewanee Perimeter Trail
Radnor Lake has several trails to choose from and since it's close to the city, it's a great option if you're looking to get outside and move. For a dog and bike friendly trail, park in the West Parking Area and start on the 1.20 mile "Otter Creek Road" trail. For a great lakeside view, park in either the West or East Parking Area and catch the 1.35 mile loop around the water on the "Lake Trail".
6. Bike the Greenway
The Greenways are paved paths that runs through the city, with several different entrances. Bike, stroller, and pet friendly, too!
7. Minor League Baseball game
The only thing Nashville is missing is an MLB team;) My boys love watching baseball games, so we plan on hitting up the the Minor League Nashville Sounds at First Horizon Park. Season runs from April through September, tickets can be purchased online or at the ticket office of the stadium.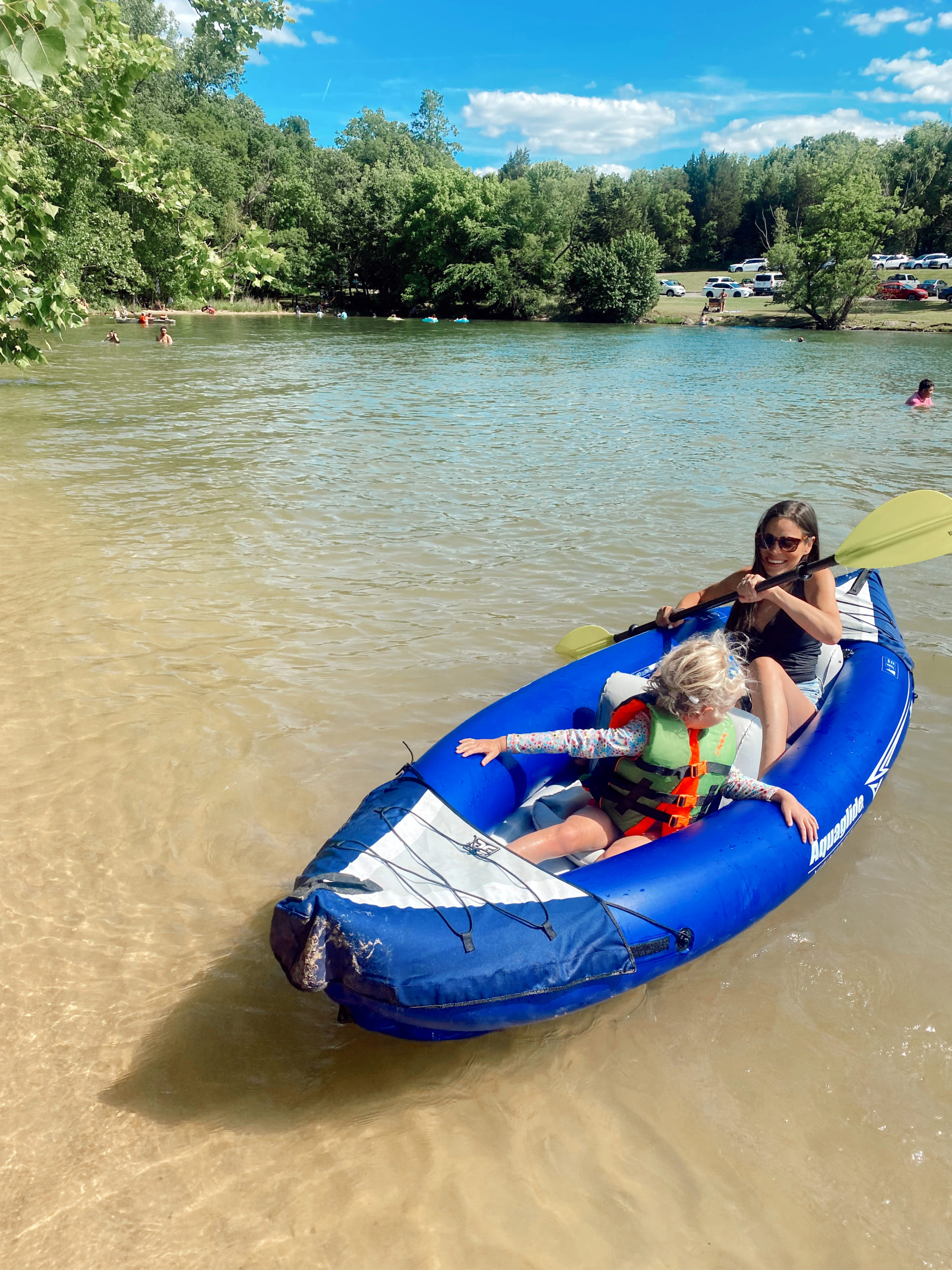 8. Percy Priest Lake
We spent a day here recently, and the kids had such a fun time swimming, kayaking, and fishing. There is a beachy spot for sand play and swimming as well as a big grassy lot next to it for picnicking and chilling in the shade. It was a great combo for all of our kids' ages.
9. Lego Awesome Exhibition
I've been wanting to take the kids to the lego awesome interactive exhibition at Opry Mills since they are big lego fans! It features several life size sculptures made entirely of Lego bricks as well as stations to build your own ideas. Open until July 4th.
10. Savannah's Candy Kitchen
An old fashioned candy store located downtown Nashville. We can't wait to pick up some made from scratch treats!
11. Centennial park
Centennial Park is a well known park in the heart of downtown with a huge grassy area and view of the Parthenon. This is a good daytime visit with places to picnic and play. Free parking as well!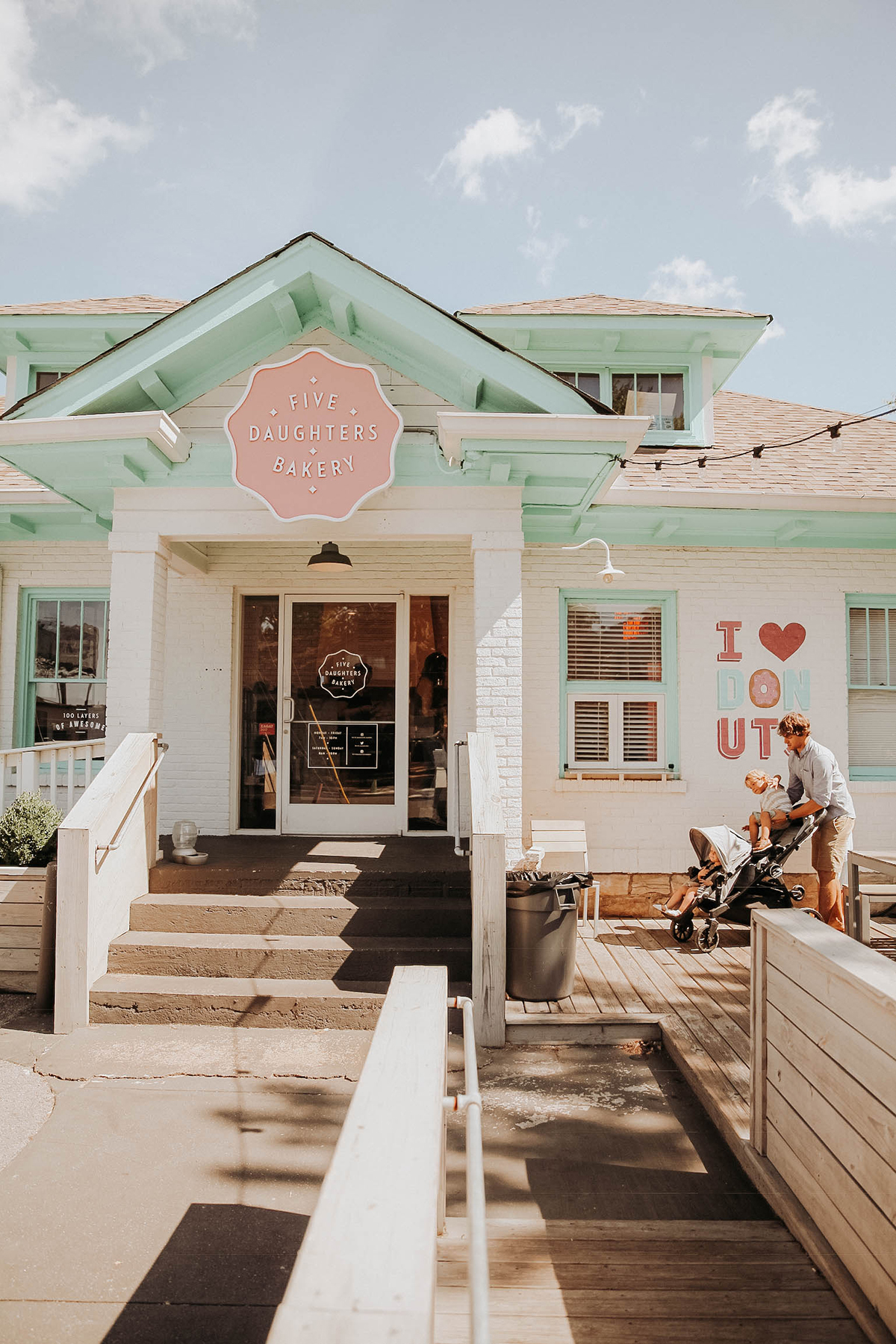 12. 5 Daughters Bakery
Incredible in-house donuts that have you dreaming about the next visit. There are a few locations I like to go to. The 12 South location has an outdoor play area for kids as well as picnic tables. The Franklin location has big glass windows that allow you to watch the donut making process!
13. Full Moon Pickin Party
Percy Warner Park hosts the annual Full Moon Pickin' Parties on the night of the full moon every month from May through September. Buy your tickets ahead of time and bring your own lawn chair or blanket and enjoy the show. There are food trucks available, but the last time we went the line was massive. Pack your own picnic if you want to avoid the wait times.
14. Family Friendly Honky Tonks (Mike's Icecream, Tootsie's, Robert's Western World)
If you want a taste of the Nashville Country music culture, you can try one of these famous Broadway restaurants. Tootsie's and Robert's Western World are Nashville country music institutions and world-famous honky-tonks. Located in the heart of downtown and across the street from the Ryman Auditorium. They feature live country music all day long and are family friendly during the day. (Broadway gets rowdy and crowded at night.) After lunch you can head down the street to hit up the classic Mike's Ice Cream!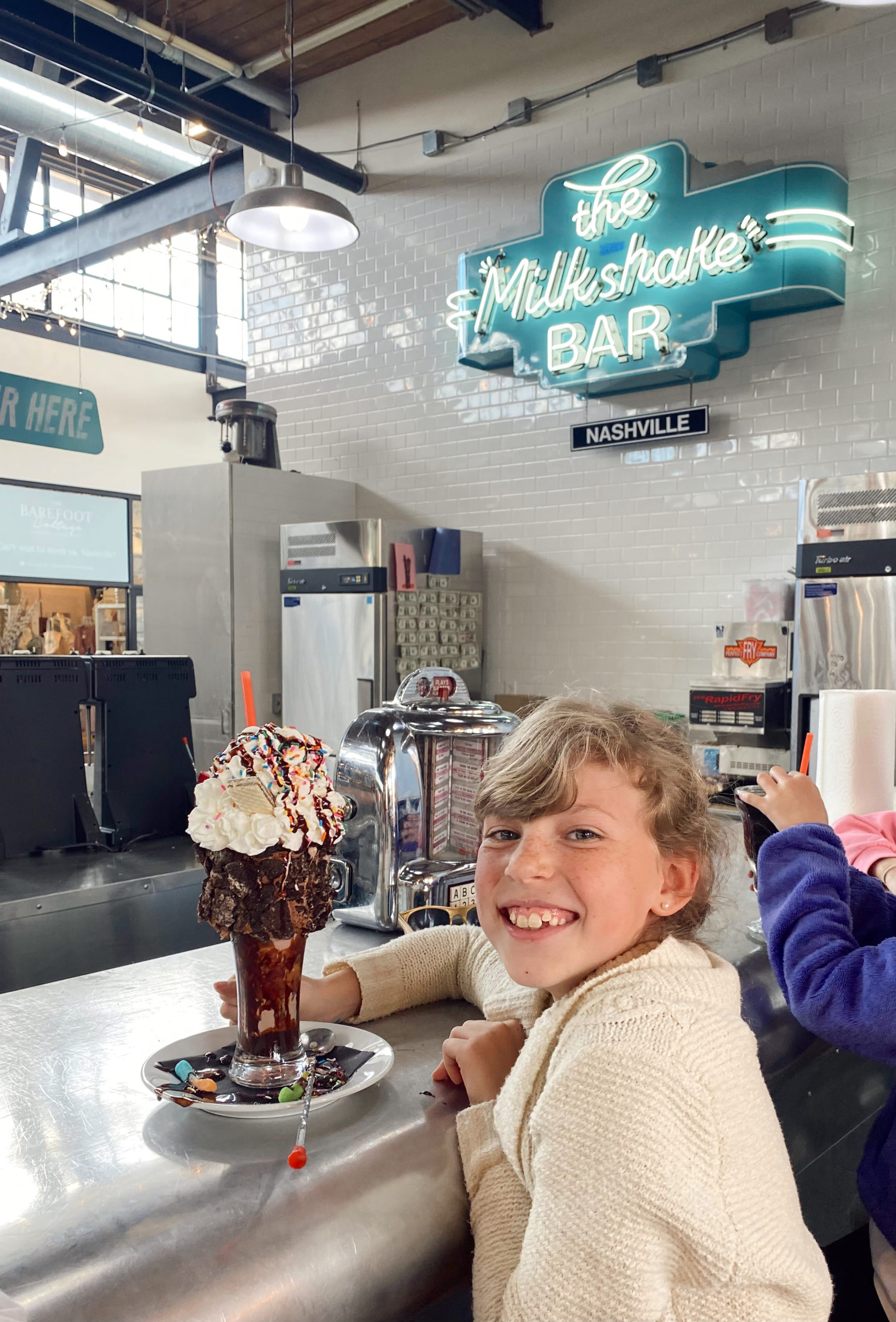 15. Milkshake Bar/ice cream (Legendairy/Gracie's/The Baked Bear)
Nashville is an evolving mosaic of new restaurants and eateries – it's hard to keep up! If you're in town this summer and looking for a unique dessert stop, try one of the above! (We went to Gracie's for Veronica's birthday and the shakes were memorable – large enough for two people to split.
16. Frist Art Museum (Kids free admission)
Nashville's Art Museum in the heart of the city, with rotating exhibitions throughout the year, and is open Thursday through Sunday. Visitors admission for 18 years of age and under is free!

17. Loveless Cafe
This southern cafe has been open for over 70 years, serving the people with their country charm and popular biscuits and jam. Since it has become a hot tourist spot there can be a wait, but if you go at the right times it can be quick seating indoor or out. You can hop around to their shops and markets or play some of the outdoor games. When grandparents visit this is the family friendly place we always go, and the kids love to play corn hole and eat at the picnic tables.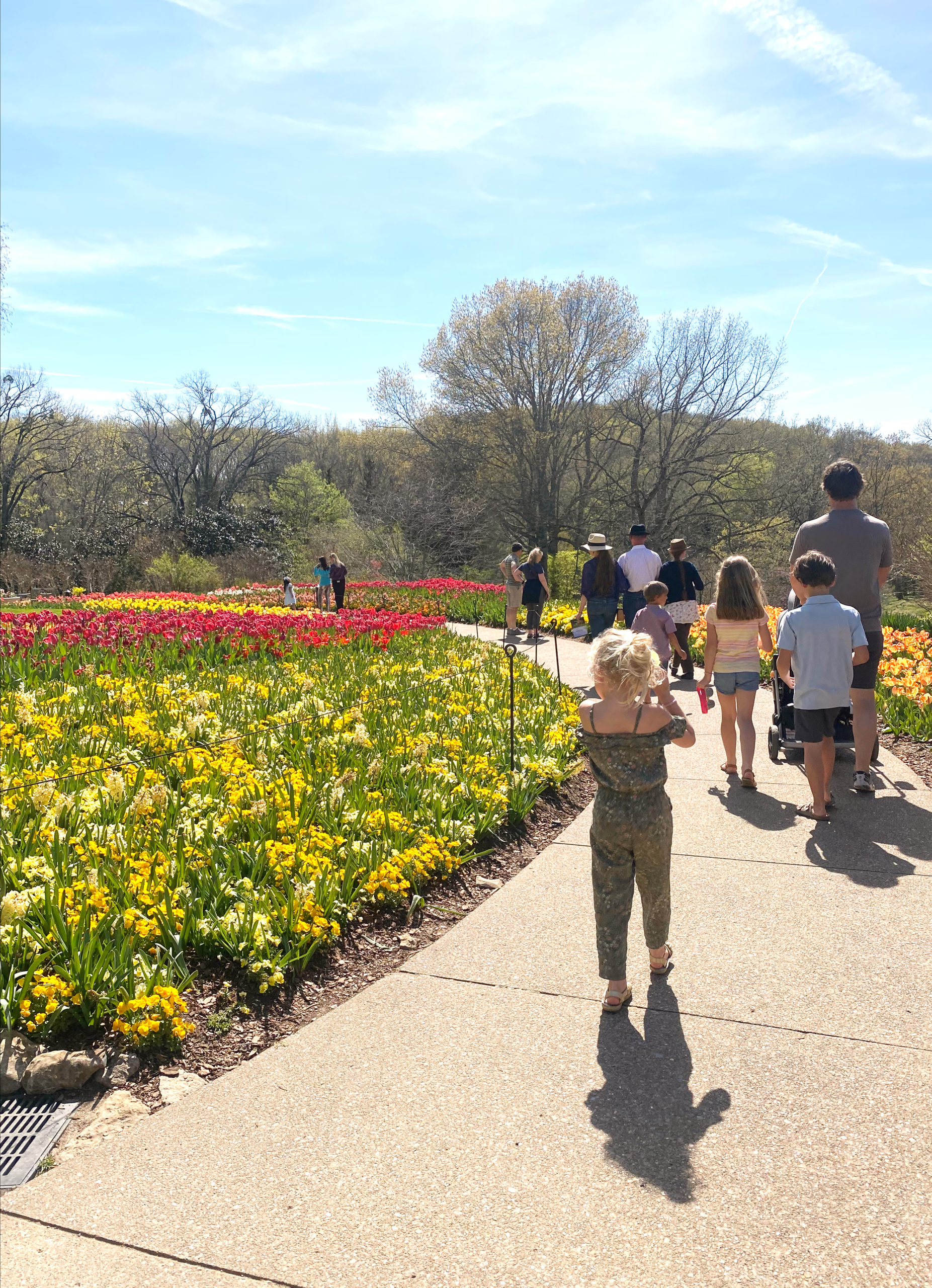 18. Cheekwood
We ended up getting family passes to Cheekwood because it is such a beautiful and fun place to visit. In the spring the tulip fields are breathtaking, and the pumpkin houses in the fall are a must see. They host weekly activities for young children, and have plenty of spots to sit down for a picnic.
19. Adventure Science Center
If there is a rainy day streak, Adventure Science Center would be a fun adventure for kids of all ages.
20. Regal Summer Movie Express
Regal Summer Movie Express is every Tuesday and Wednesday at select Regal Cinemas family movies will be playing for $2! Check here for the full list.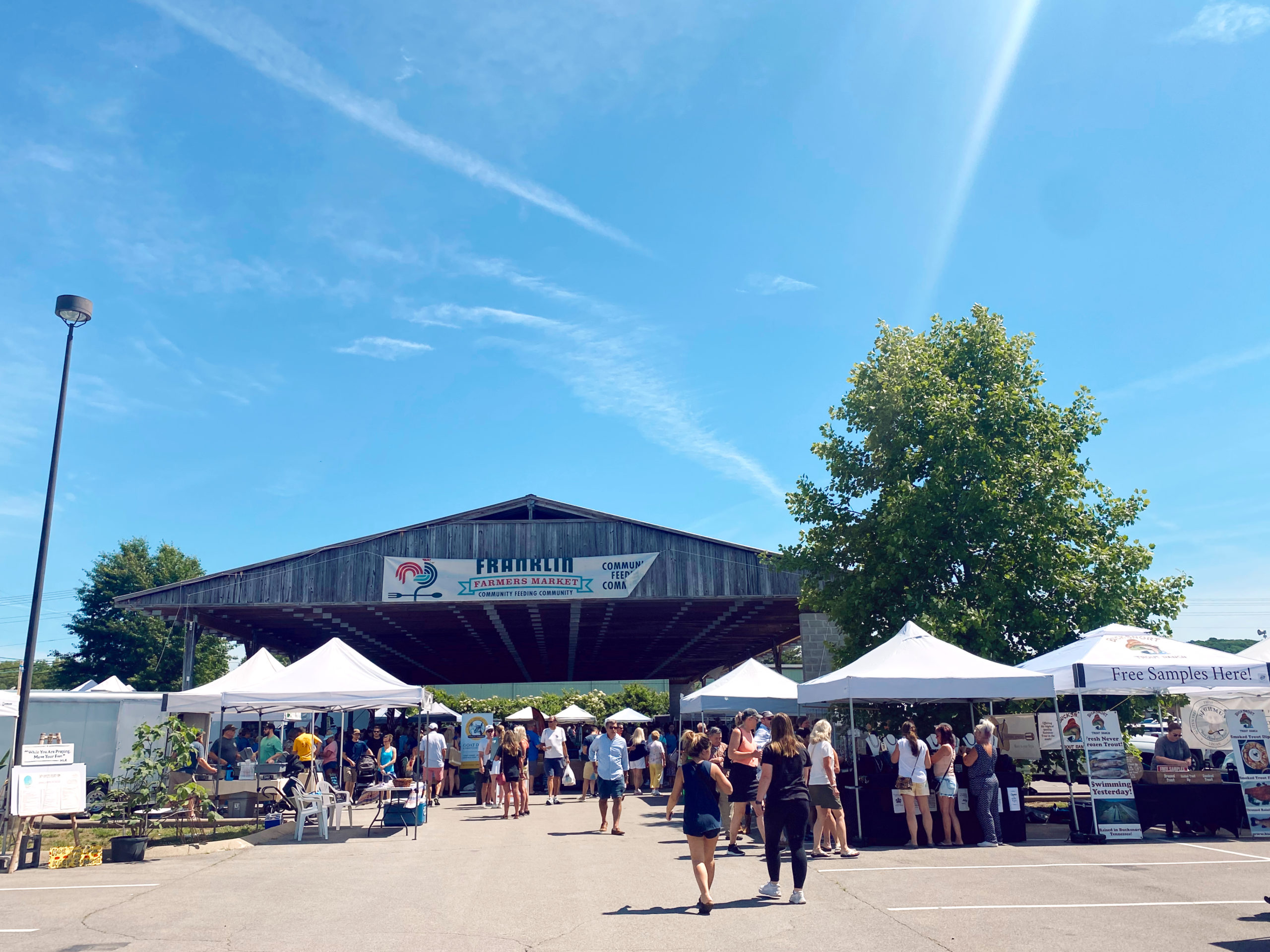 Franklin
21. The Franklin Farmers Market
The Franklin Farmers Market is located just outside the Factory, open every Saturday at 9am. Local vendors and food trucks gather in the lot behind the building to sell their farm fresh produce, homemade dishcloths and more. We love grabbing donuts here, and walking around the booths!
22. The Factory
An old industrial building turned into a restaurant and merchant market near the up and coming city of Franklin, TN. The Factory has plenty of family friendly eateries and market options to choose from, with open indoor and outdoor spaces for kids to run around.