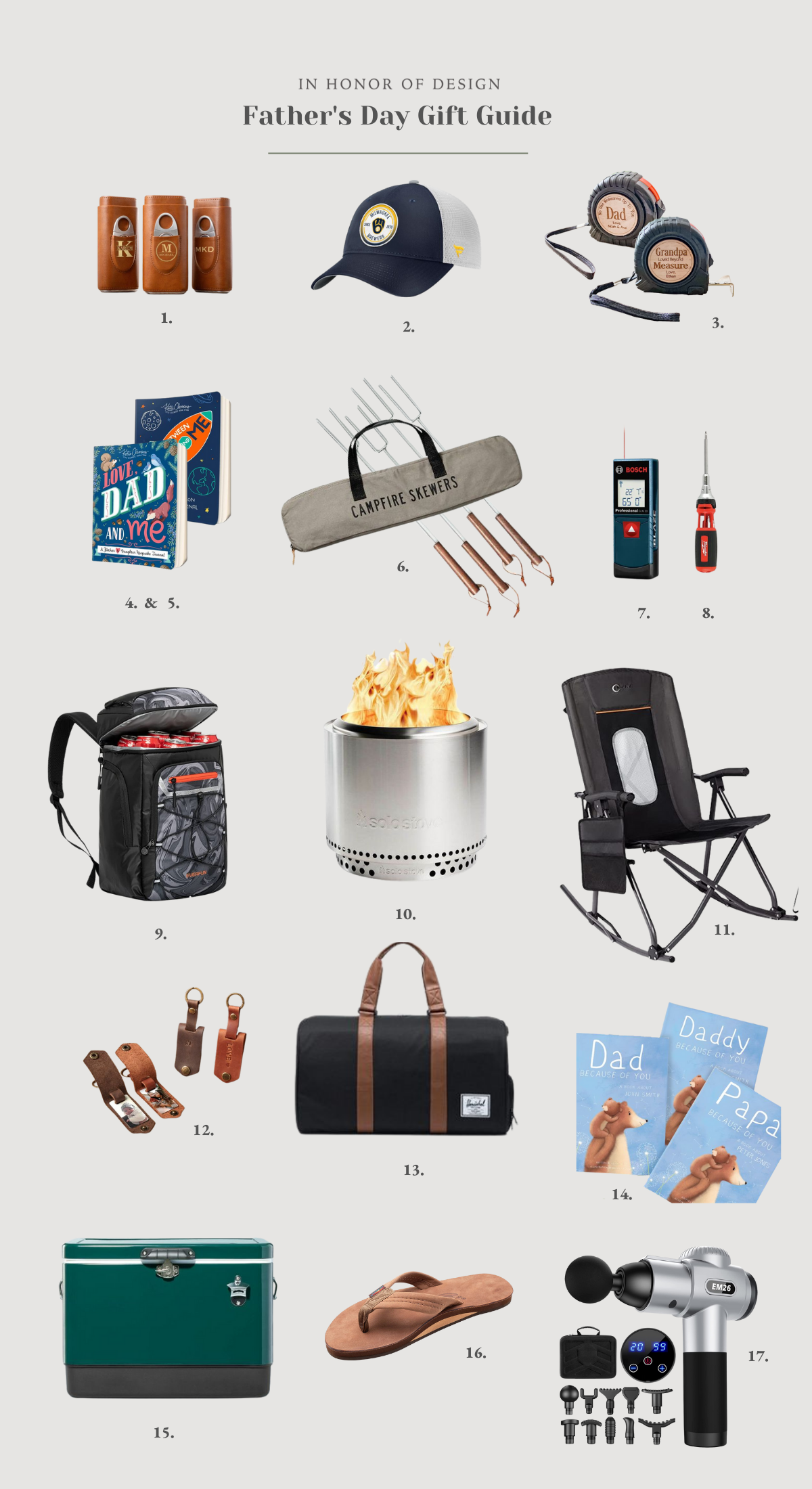 ONE // TWO // THREE // FOUR // FIVE // SIX // SEVEN // EIGHT // NINE // TEN // ELEVEN
TWELVE // THIRTEEN // FOURTEEN // FIFTEEN // SIXTEEN // SEVENTEEN
I rounded up some ideas that I have gift to Gabe or my dad in the past, as well as what I am gifting this year. Also included a few options little ones can gift. On Father's Day the kids make breakfast and hand drawn notes for their dad, and then we spend the day outdoors. I love the opportunity to celebrate Gabe because he pours so much into our family and home. I had him pitch in on some ideas too!