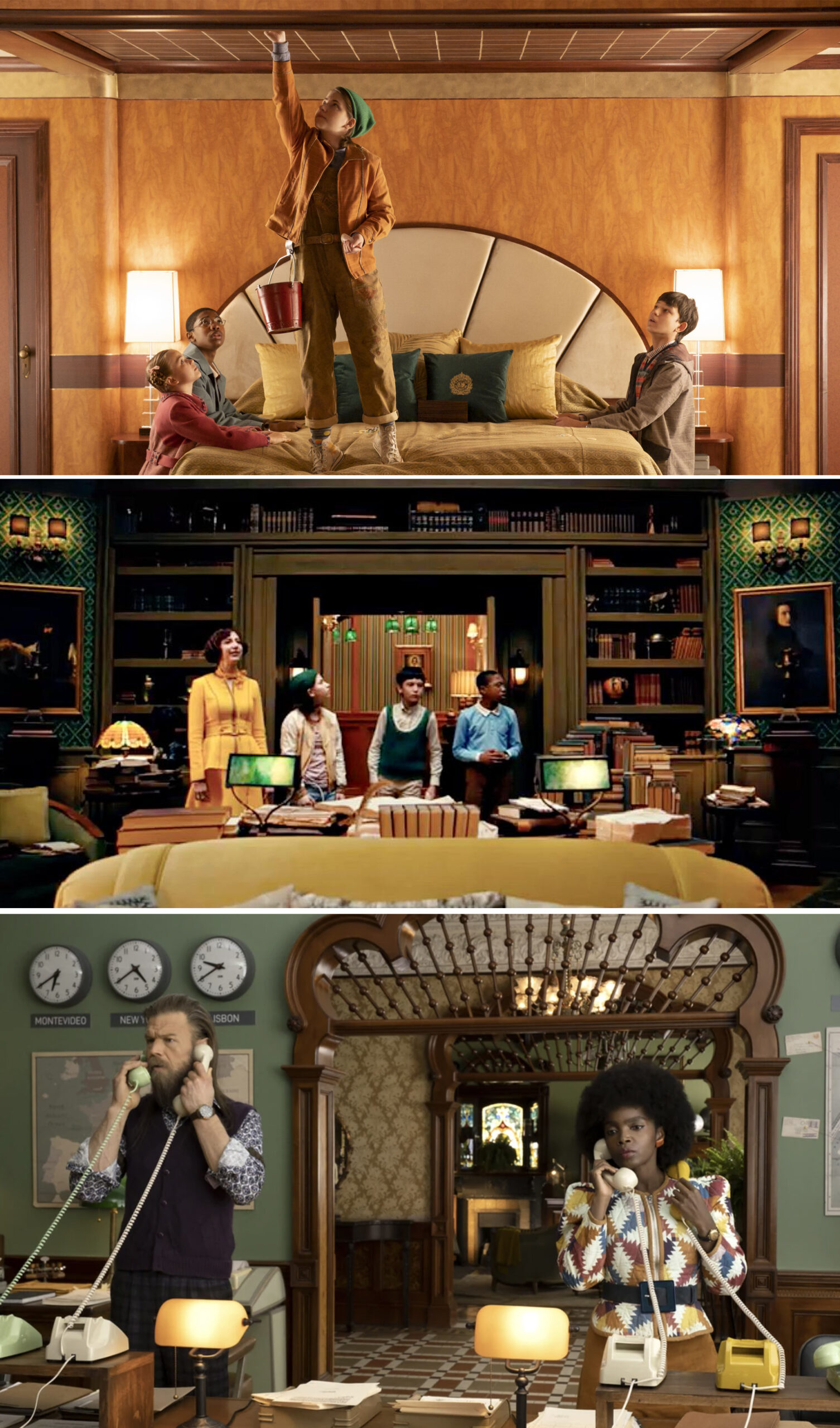 (Mysterious Benedict Society – full of color inspo!)
I am coming out of the post-move whirlwind, and looking forward to getting back to sharing with our IHOD community here! We took the summer months to help our kids adjust to all of the changes in our life. Since we hope to be here for many years to come, we have been taking time to think through how we can highlight the original beauty of this home, while also adding some more functionality for our family.
I have a mind that never stops turning. I love problem solving spaces, and scheming design plans. It can be hard to turn off my mind at times, and instead of being tempted to rush into project after project this go around, I would like to practice just enjoying this home for what it is. Since sharing home renovation and design is part of our work, it does allow us to spend more time on our home and share what we learn. We do really enjoy the process:)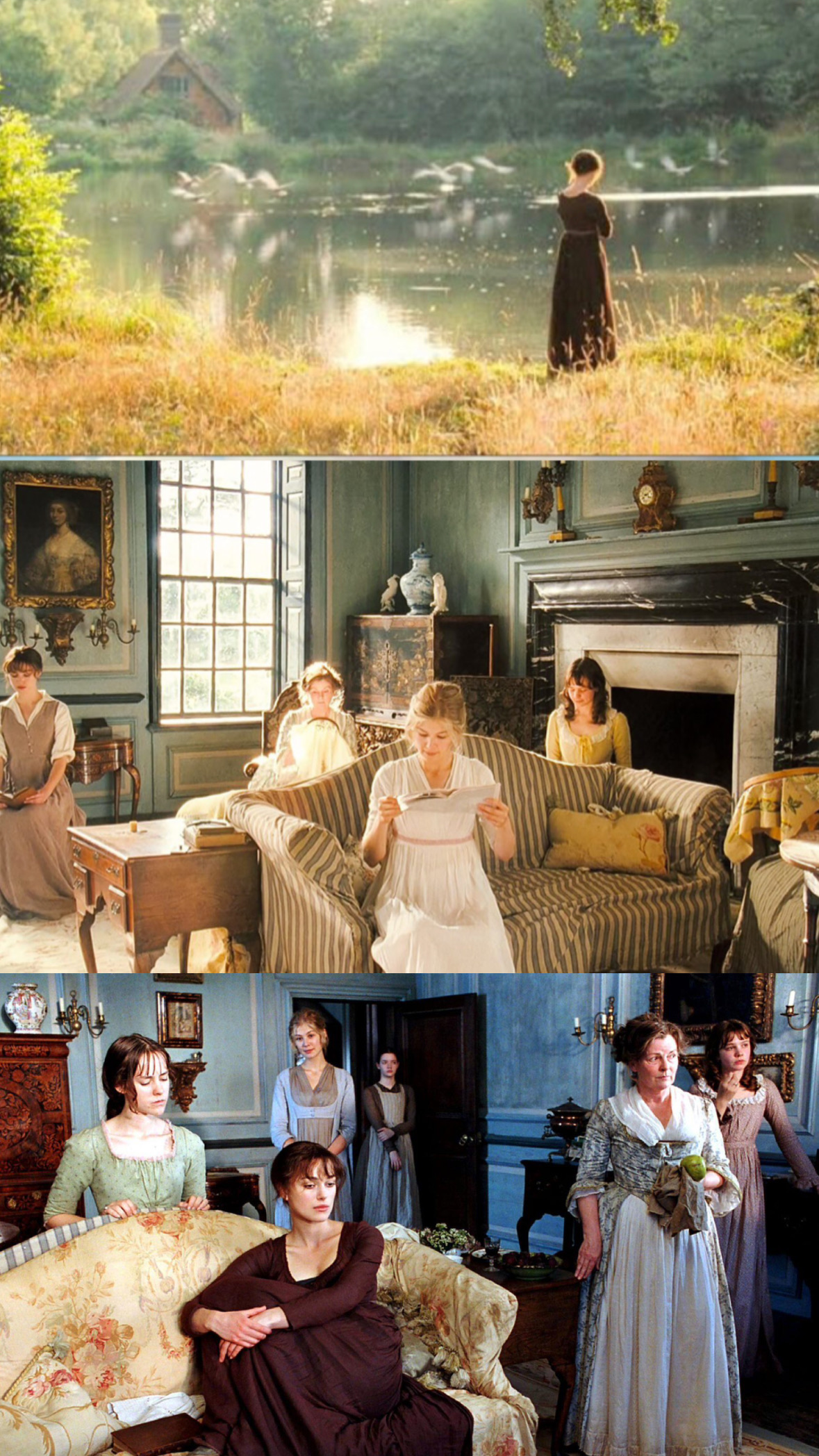 I have always loved the escapism cinematography and set design can provide in movies. I incorporated a lot of color into our last home, but it feels even more fitting in this 1860's home! Old European homes have the most stunning architectural details and colors, so period dramas are the best places to dive in. Pride and Prejudice for example is a continual stream of rich color tones and decor. (Anyone else want a tour of Pemberley?)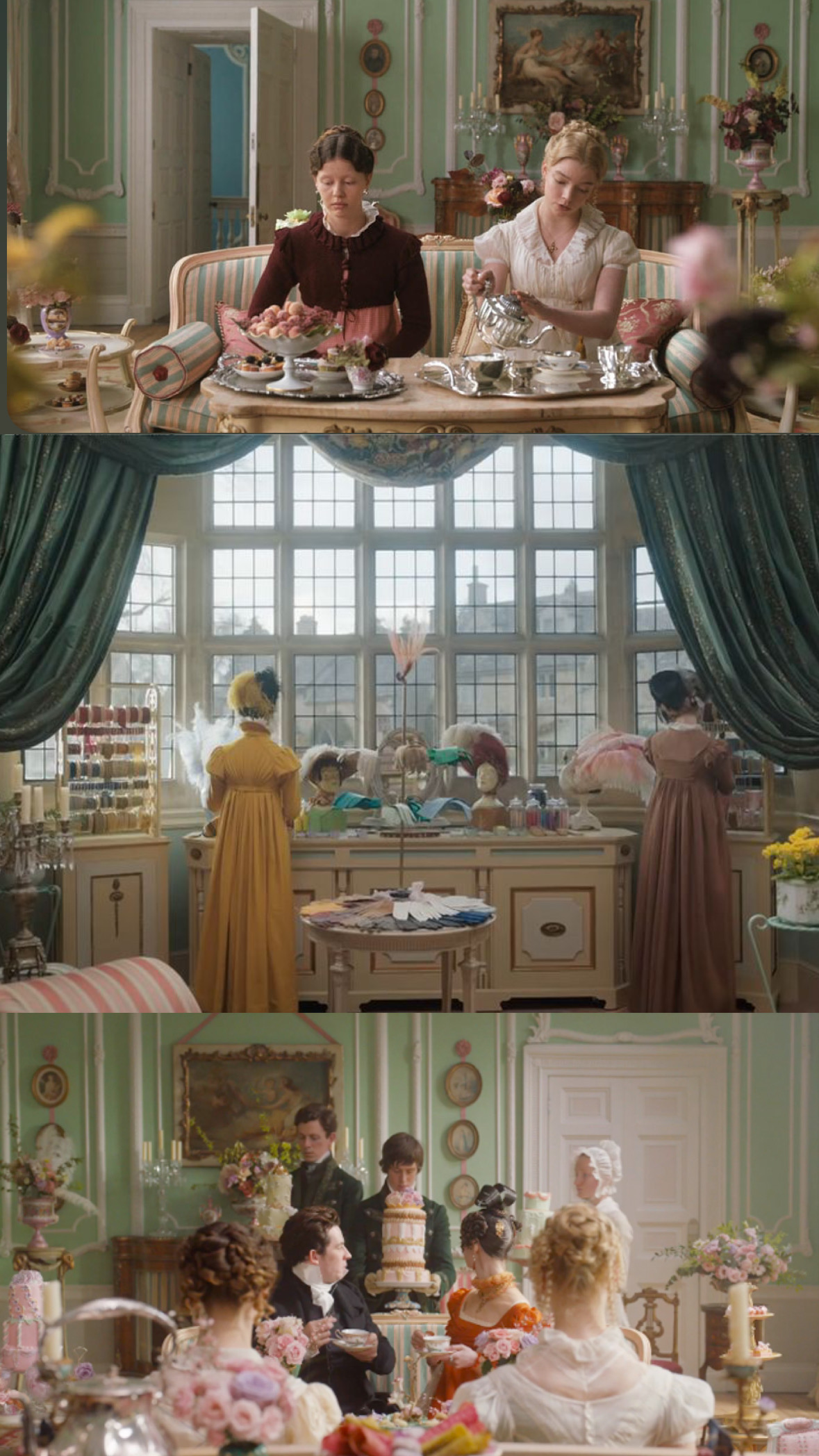 I am the 1990s version of Emma stan! However, the recent adaption was the most glorious color story masterpiece to get lost in. I loved studying every architectural, costume, and cinematic elements. The scenes from this movie were filmed in actual estates throughout England.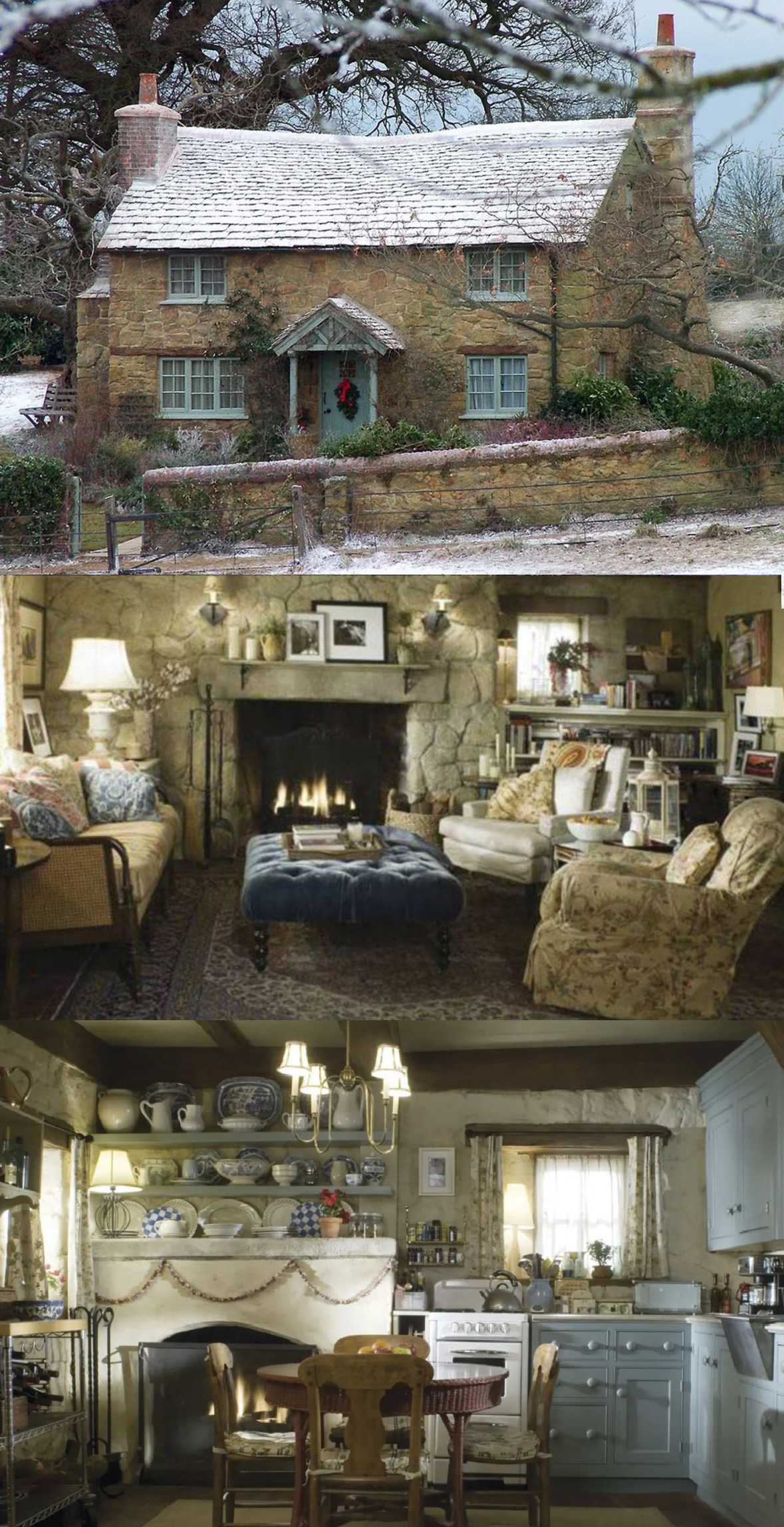 I have always loved Nancy Meyers set designs because they feel so integrated into the movie you almost can't tell that anything was even styled! They feel warm, inviting, and homey. Who wouldn't want to cozy up in this cottage?! All created for the movie The Holiday. Other notable Nancy Meyers sets to take note of? The 90's traditional classic home of Father of the Bride, and the Napa Valley and London homes styled in The Parent Trap!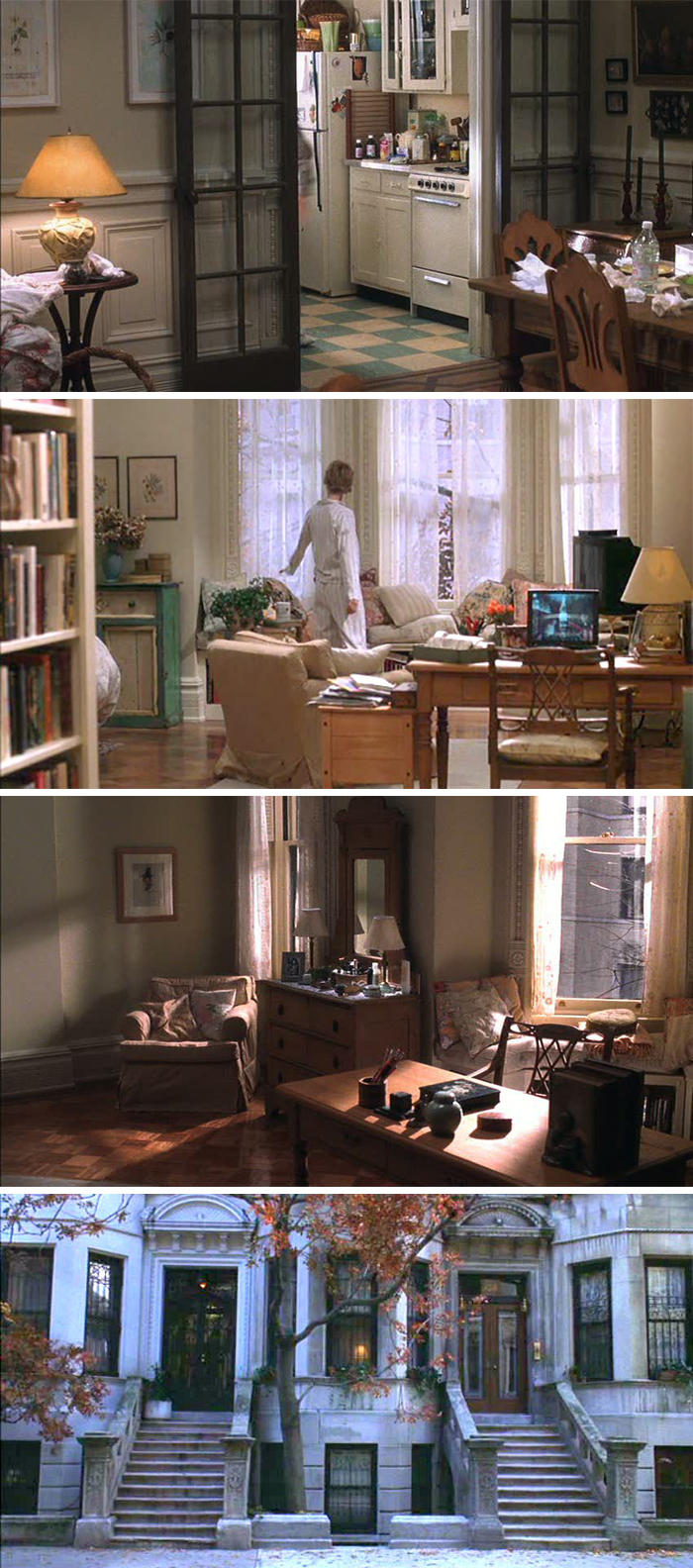 (Kathleen Kelly's brownstone apartment – Nora Ephron's You've Got Mail)
So I guess you could say the design direction and color palette of our new old home is period drama with a side of Nancy Meyers;) Let's get started!