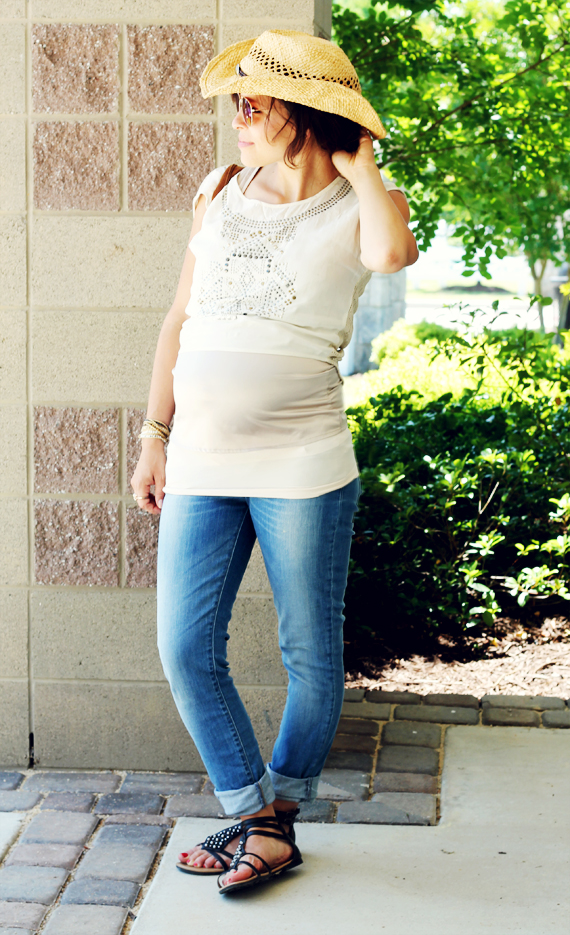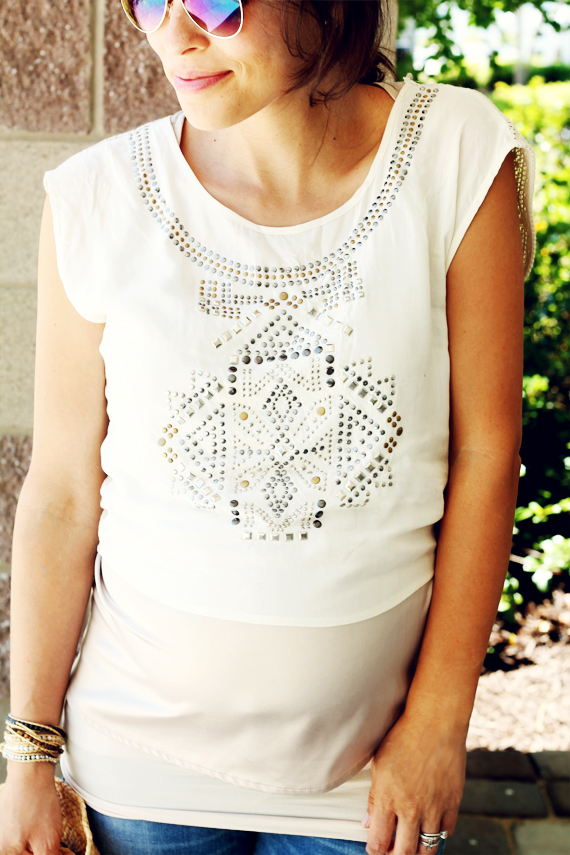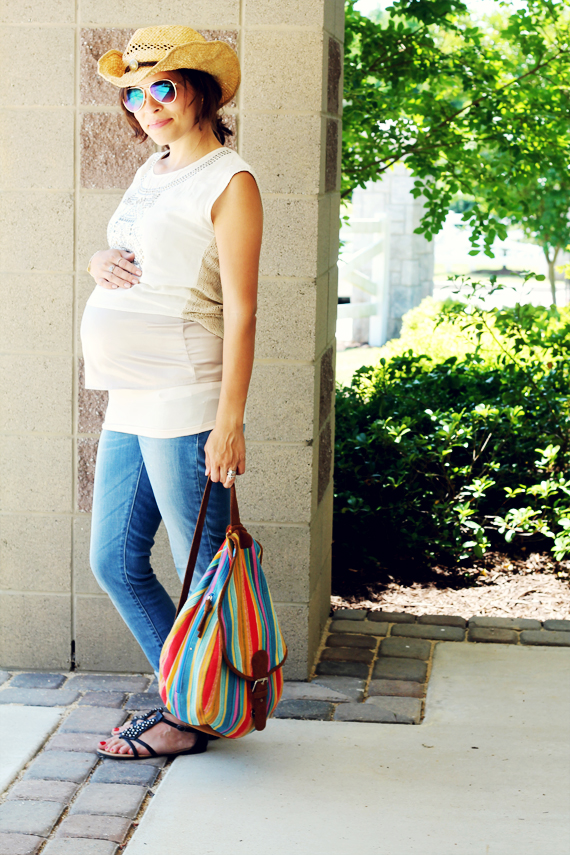 Top: c/o Questhaven Fashions, Tank: Guess, Support Cami: Bumped by Blanqi, Jeans: Levi, Sandals: Sam Edelman, Hat: gift from hubs, Bag: Questhaven Fashions, Shades: H&M (similar) FYI – Last day to get 35% off at Questhaven Fashions!
I am about to have my third child. I have never attended a birth class or made a birth plan.
I just knew I would roll with it when the time came because we have a beautiful thing called natural instinct that kicks in. It has served me well up until this point, even though both of my birth experiences were so different than I had thought they would be. I knew if I had made a birth plan, it would be have made it more difficult for me to accept all the crazy turns of events that happened. Instead, I was able to just put my fighter mode on and go.
Well, after unexpectedly going natural last time with Veronica, it is what I hope to accomplish this time. That being said, I actually have a tentative plan for this baby…(gasp!)….a water birth. It is supposed to take the edge off the pain, allow more comfort, and ease the delivery. Gabe and I went to a two hour class last night. It was the first time since this pregnancy we actually got to sit down and think about the fact we were about to bring a new life into the world in a few short weeks. We both wondered how this was happening already. The class was an interesting experience to say the least. Probably more info than I would prefer to know, but important none the less. When it comes down to it, I know I am in good hands with who will be delivering our baby (our midwives are fantastic), and that Gabe will be there. That is really all I am concerned with. I know God already has a birth plan for us…He has proven He is most present in those moments.
So what do you think friends? Do you think Gabriel and Veronica will be getting a brother or a sister? I have my hunch but wil let you guess;)
Happy Weekend!