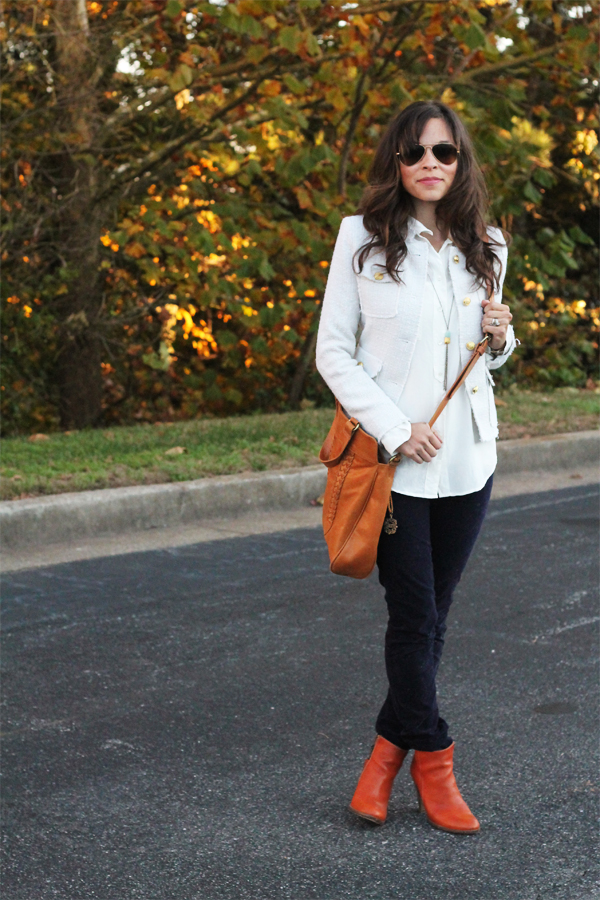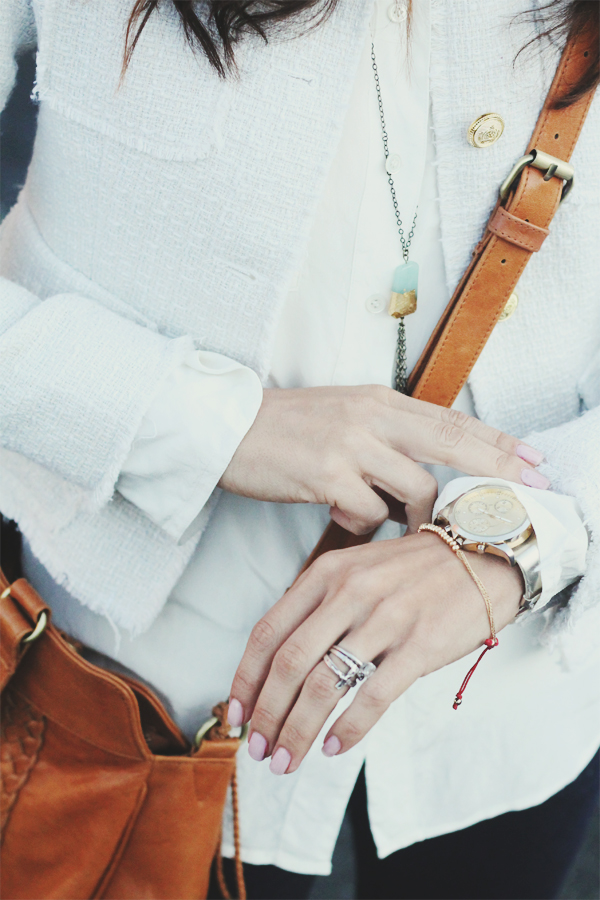 Jacket: c/o Shop Sosie // Blouse: J. Crew (sample sale) // Tote: c/o Balielf // Pants: Gap // Necklace: Threadbare Supply Co. // Boots: J.Crew (sample sale but similar) // Watch: Aldo // Bracelet: Stella & Dot
Its been a few weeks since I have done a Shop Scoop post and I hope to do a few more in the upcoming weeks!
As recently disclosed, I am girl who is very decisive about what bag she carries. When I decide I like one, its all I carry around. I will rotate them out every few months but use the same few all year long. For carrying around my camera, wallet, kids items, etc., I use my Lily Jade Tote.
When I have a lighter load to carry and can get out of the house with just me, myself, and, I, its the Balielf Tote. I can slide my laptop inside as well which is my favorite aspect. When you wear a crossbody tote the weight is equally distributed and doesn't leave you needing to go to the physical therapist after one wear;)
Balielf creates and designs their products in Bali, and the coolest part is they support their local community by purchasing supplies from local suppliers! They carry not only totes and clutches, but leather shoes as well. Go ahead and have a peek!
What is it you look for in a bag?
*Giveaway winner for the Photography Package announced here. Also, head over to facebook to easily win a $50 shopping spree to Blue Skies Shop
**This is a sponsored post that is 100% my own opinion. Thanks for supporting the sponsors that make this blog possible!