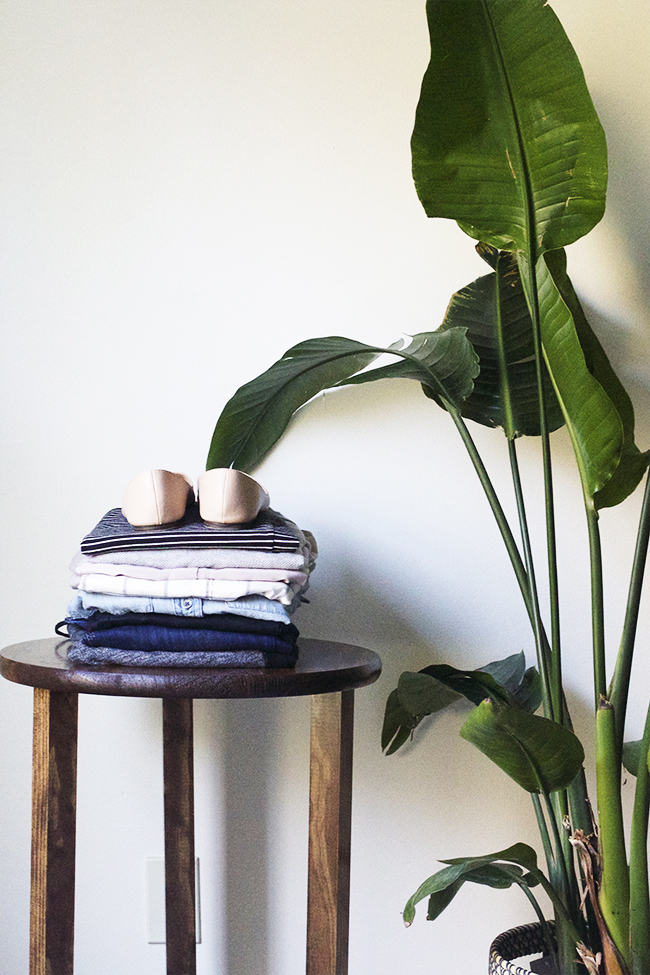 Well now that it is on the blog, I am committed! 😉
Taking the leap and putting a conscious effort to build a smart closet and eliminate excess.
I thought it would help to show you items I already have or recently purchased I am putting into this category. This way, you all can join along with the challenge if you choose, but really it's just to hold me accountable;)
About the pieces: I wanted to choose pieces that are interchangeable, comfortable, high quality, and timeless. Trendy pieces are fun, but I realize it ends up being money down the drain, since the trend leaves as fast as it comes. Granted, I will still report to you on trends for the eHow style blog, but these are the pieces I am focusing on for a long term closet.
I admire minimalism and simplicity and want to be more disciplined about this lifestyle. It can be challenging when you are surrounded by a materialistic culture, but ultimately, I know I feel so much more at peace when there is less, and gratitude for what you have.
Also hoping to support brands who incorporate ethical guidelines in their product creation and distribution. I am learning so much about this topic and hope to learn more!
Ready? Join in the fun on instagram and share your closet building fun!
*Anna
Starting from the top left: Chambray shirt (another similar one)// Utility Jacket (similar here or here) // Wool Fedora // Blush Blouse // Dark Wash Skinnies // Blush Leather Flats (similar) // Striped Skirt // Wide Brim Fedora // Checked Button Down // Track Pants // Sleeveless Trench (similar) // Seed Stitch Raglan // Black Coated Skinnies // Leopard Flats (similar here or here)