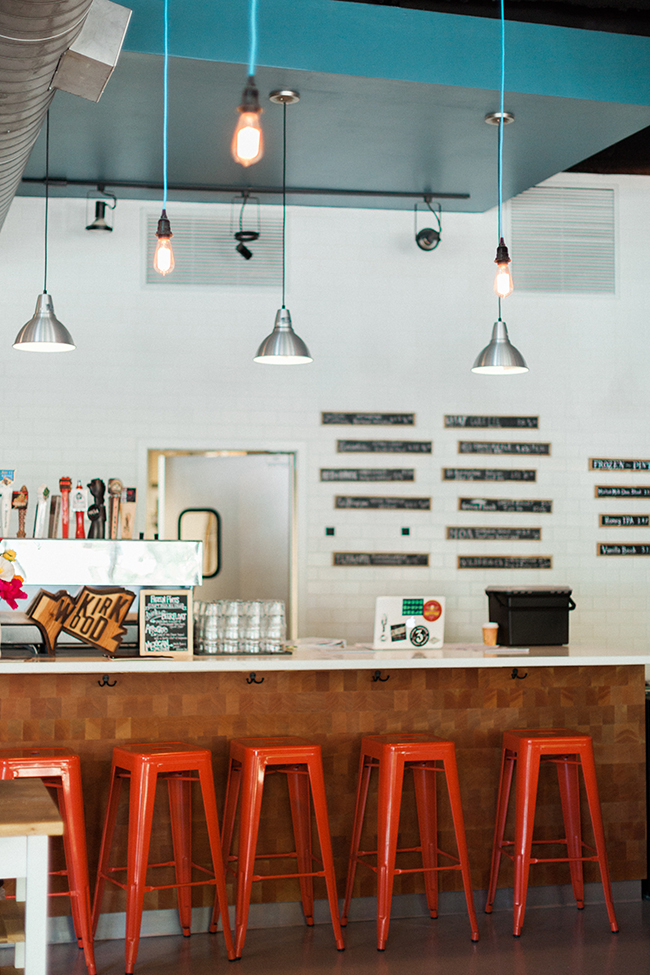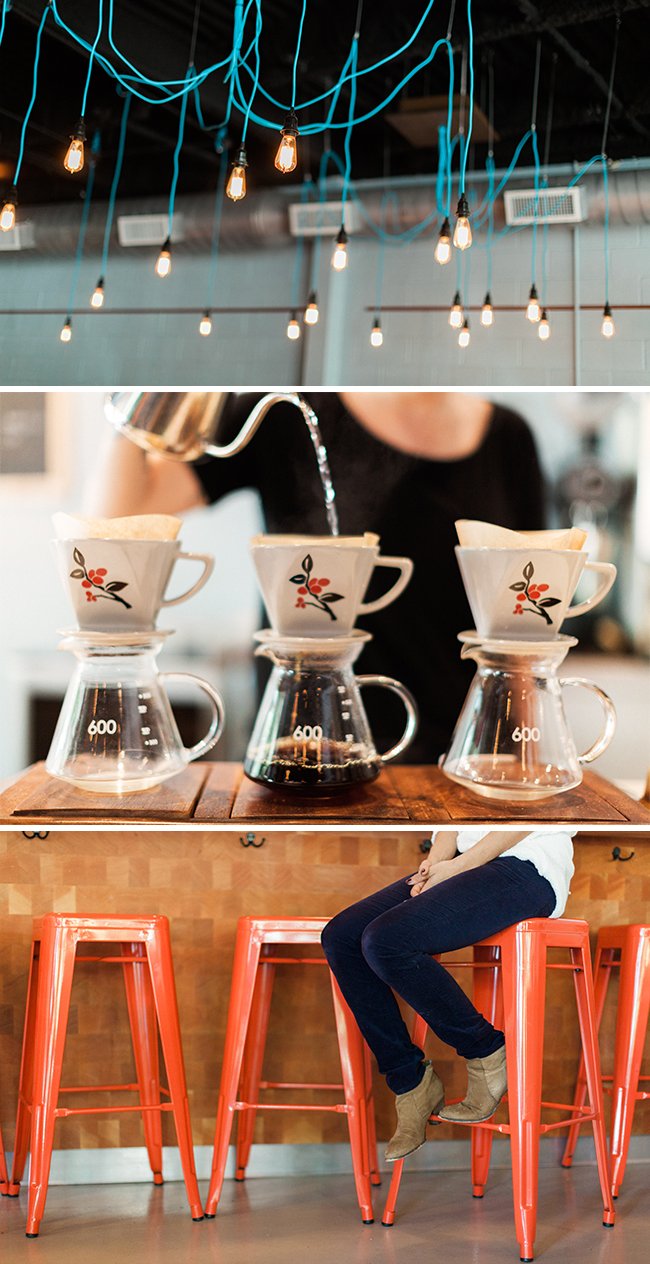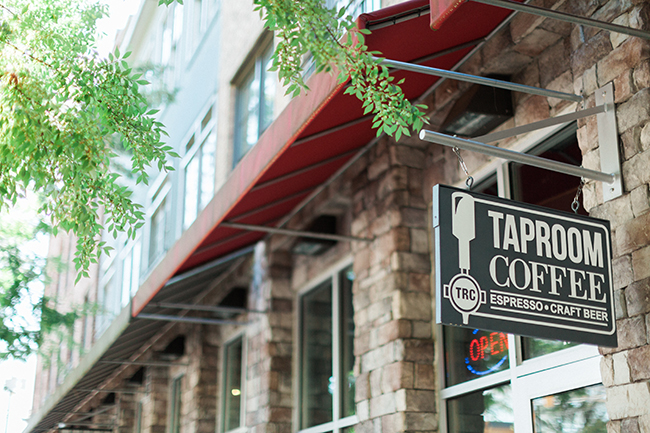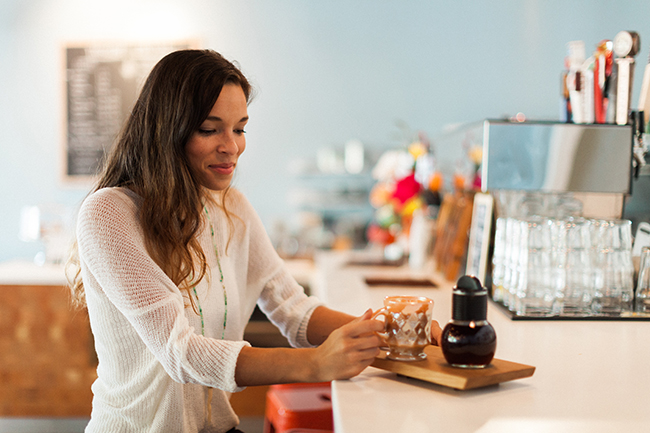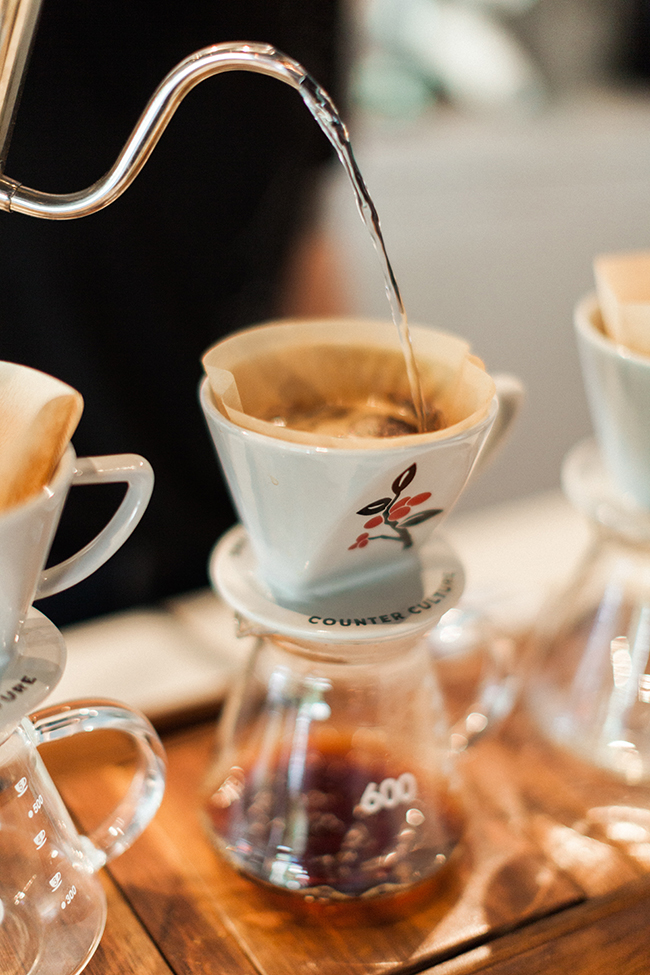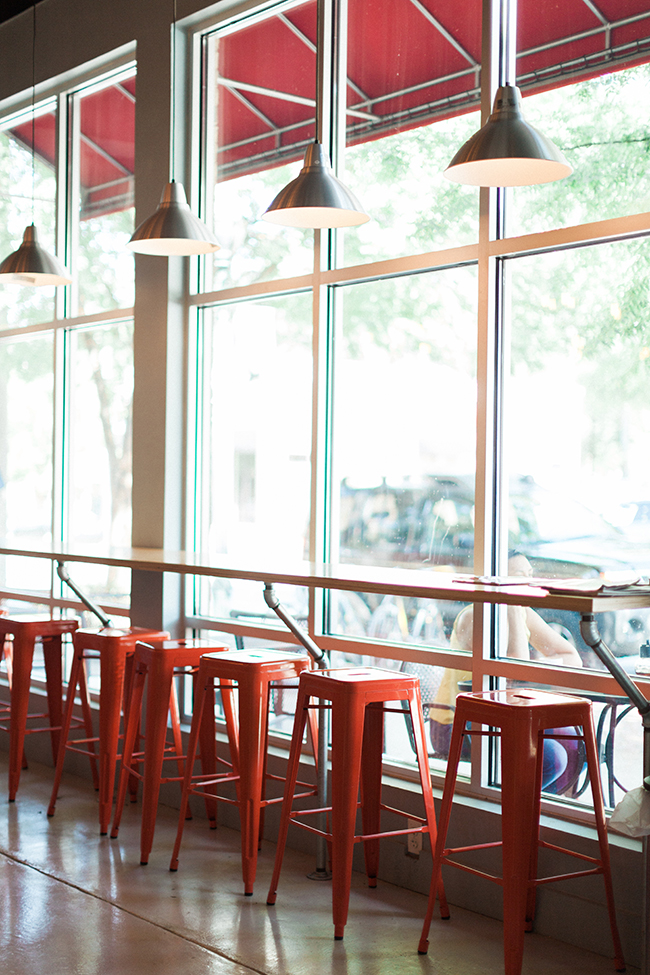 I have lived in Atlanta for several years now, and I am still discovering new places. Every area takes on it's own character, and Kirkwood is no exception. An older part of Atlanta with old Victorian homes that give you heart eyes as you drive past their wrap around porches and three story windows. Sigh…
Tucked in a cobblestone shopping street is Taproom Coffee. I have yet to find a space that offers both a strong cup of joe and brew on tap. Something for morning, noon, and night! Pastries are made fresh by Mae's Bakery if you need a little something with that latte. Taproom Coffee offers a very upbeat urban vibe with bold oranges and blues, hanging light pendants, and cement walls.
If you haven't yet had the pleasure of trying Counter Culture Coffee, this is the place to try it. They use Bonmac drip cones to make sure an ounce of flavor is not lost in the process.
I will let the pictures tell the rest of the story. These are extra from a story I am working on for Conde Nast Traveler. Will report the rest of Atlanta's finest coffee shops this week!
Taproom Coffee
1936 Hosea L Williams Dr. #R106
Atlanta, GA 30317
Thank you Haley Sheffield photography for the photos and introducing me to the space!