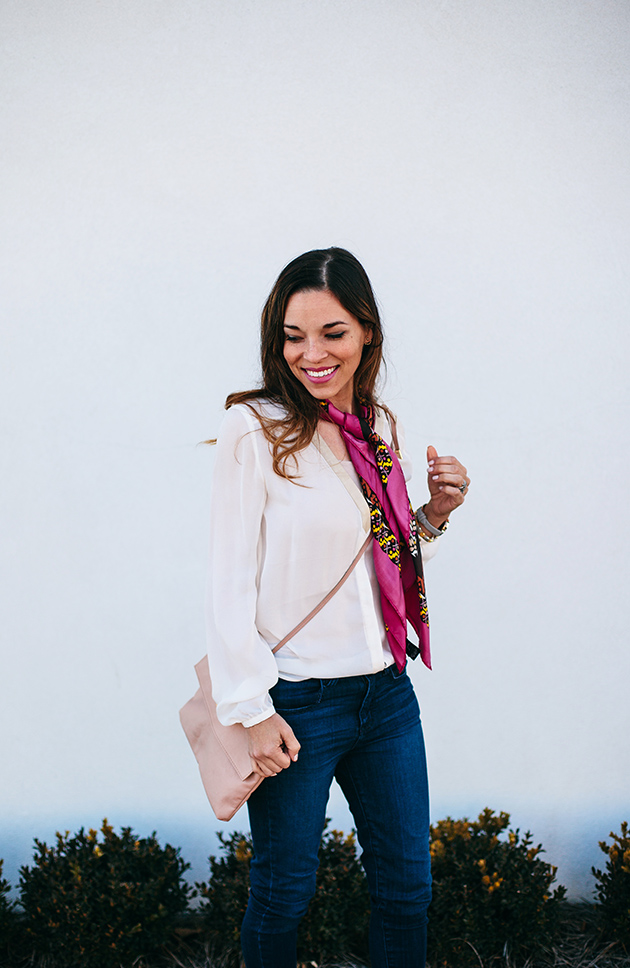 It only took me ten years of closet angst to finally be happy with what I have going in and out of it. I can now recognize in a moment if it is a piece that fits my style and that I know I will wear today and five years from now. One of the ways I have worked on creating a buildable wardrobe over the last year is getting rid of the things I have only worn once, and purchasing only well made clothes I know I'll never tire of. I am avoiding trendy pieces and choosing colors that have always been favorites in cuts that are flattering to my body type (I am looking at you trendy bell crops that only look good on tall lanky bodies!).
I also have always purchased some items secondhand. I buy almost all of my children's clothes consigned, and pretty much every pair of jeans in my closet were purchased second hand. I stalked thredUP to find a few pieces to add to my spring line up, and had a hard time limiting it to a few. It is such a good way to avoid the fast fashion industry and find high quality items at more attainable prices. They have an endless selection of my favorite brands, with a much easier search engine than most sites I shop on. I avoid the mall at all costs these days, so it makes my shopping experience a lot less stressful;) I ended up choosing a few neutral pieces that I knew would be interchangeable with just about everything I wear, as well as a few bold color items that always have and always will be favorite colors of mine….coral and yellow.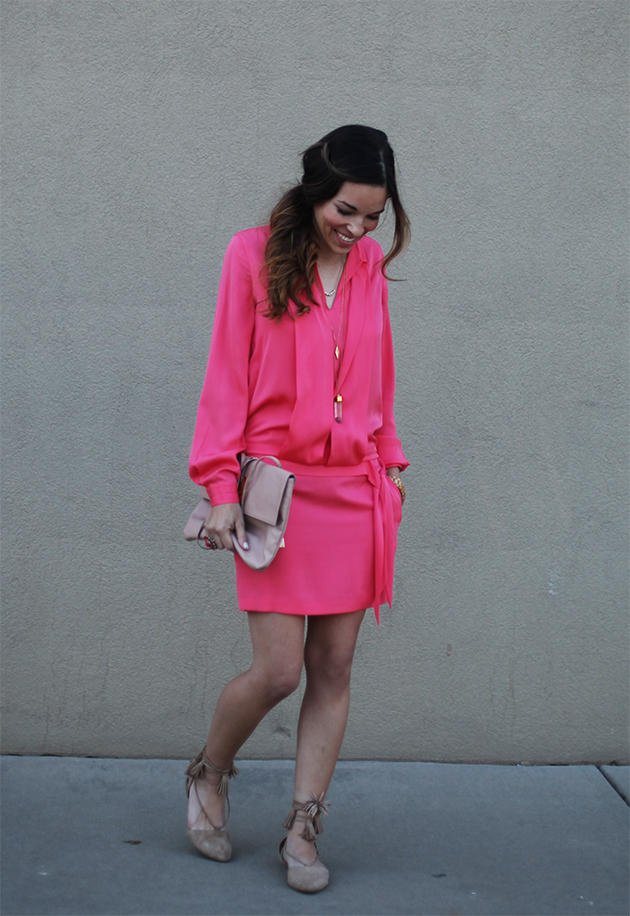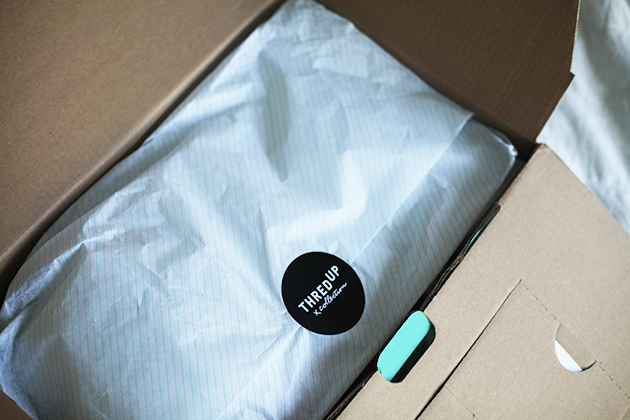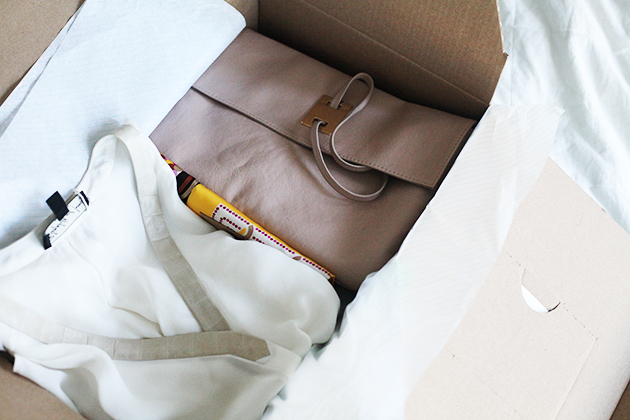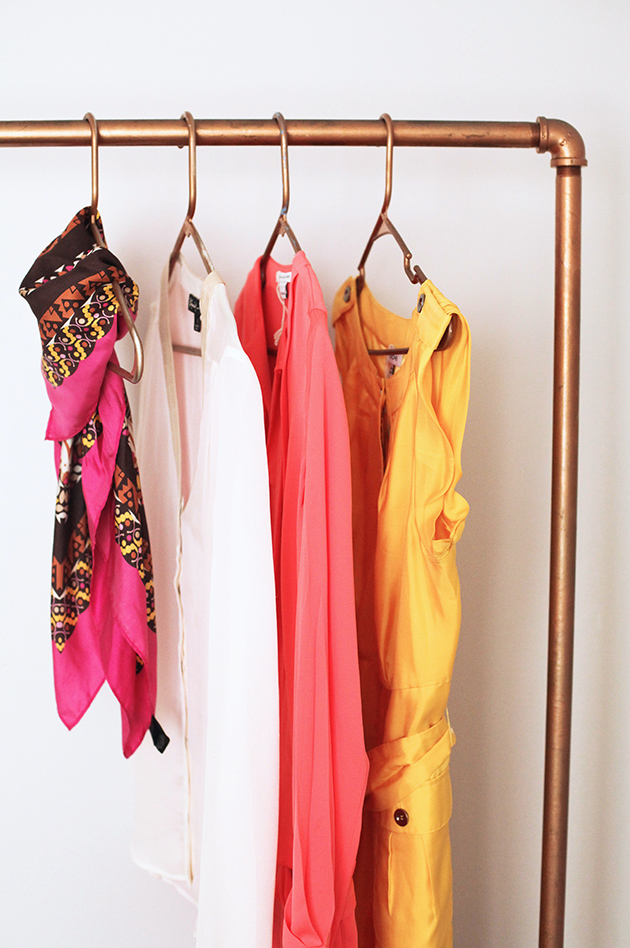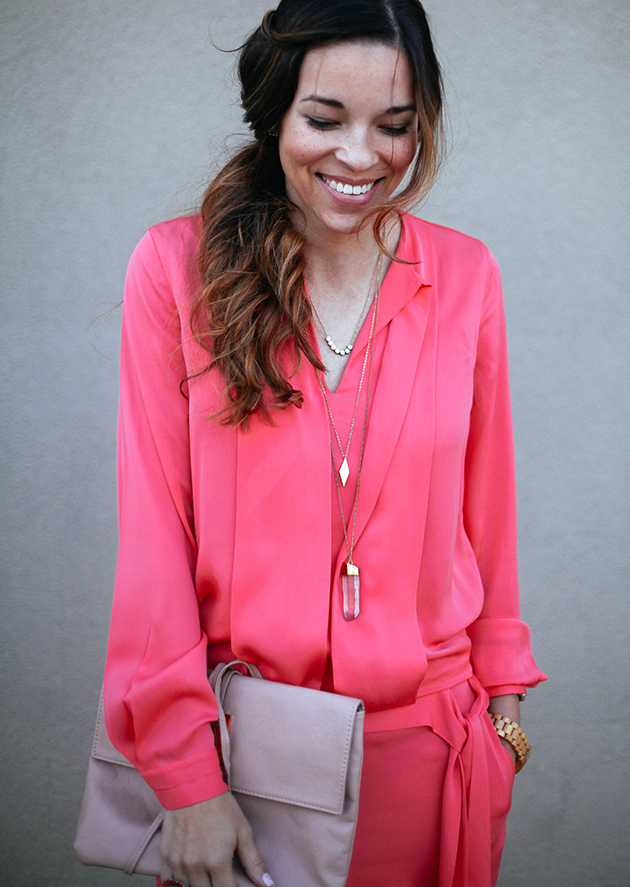 The items come hand packaged and folded right to your front door, and even though the items were pre-loved, everything is in mint condition. I couldn't believe what a steal I scored this DVF dress for. There is everything from shoes to accessories to dresses and pants, so thredUP has become a regular stop for me.
Here's the break down of my Spring Must Have Cheat Sheet:
Neutral large clutch

– ASOS foldover clutch that is easily paired with every item in your closet. Mix it with other shades of neutral, brown, or black sandals and a solid or patterned ensemble.

Neutral strappy wedges

– Wedges will never be out of style. They have been around since the 70's so go ahead and invest in a comfortable pair that you can wear with both your favorite pair of jeans and your best dress.

Silk scarf

– Since this an accessory, you can go bold with the pattern and pair it with a solid color top to completely change up a basic look. Tie it on the side instead of a necklace. This immediately is a mood shifter for me as it makes me feel a little more like Grace Kelley. Although careful, too large and you might be feeling more like you are drowning in a leash. Here are a few fun options.

Bold Yellow Dress

– This is a hot color this season, but this will never be a color that will be out of style. You can dress it up with a pair of heels or throw a moto jacket over it with your best booties for a more casual look. If you need more convincing that you can pull off yellow, here is a

blonde

,

auburn

, and

brunette

example.

Ivory Sheer Top

– I love tops that are elegant, but can be worked in a casual way. I loved the leather trim detail of this Elizabeth and James sheer top. It works well with the silk scarf and a pair of jeans and strappy sandals. I know I can pull this out with a skirt if I want to wear it for a dressier occasion as well. Neutral ivories, creams, and whites are your best bet for a wardrobe that can be mix and matched.

Bold Coral Dress

– In the spring and summer, all I crave is easy looks. Especially ones that make you feel like you are shedding the oversized sweaters of winter and stepping into something that makes you feel like a human female again. Cue the satin dress. I loved this DVF piece and had to snatch it up before someone else did! It's another color I never tire of, and in a cut that goes well with flats. Winning.
What is the color that you always feel most comfortable in? Any pieces you are adding to your spring lineup? We are so close to warmer times friends. The groundhog did see his shadow!
*Photos by Chelsey Heidorn. Thank you to thredUP for sponsoring this post. All opinions are my own.