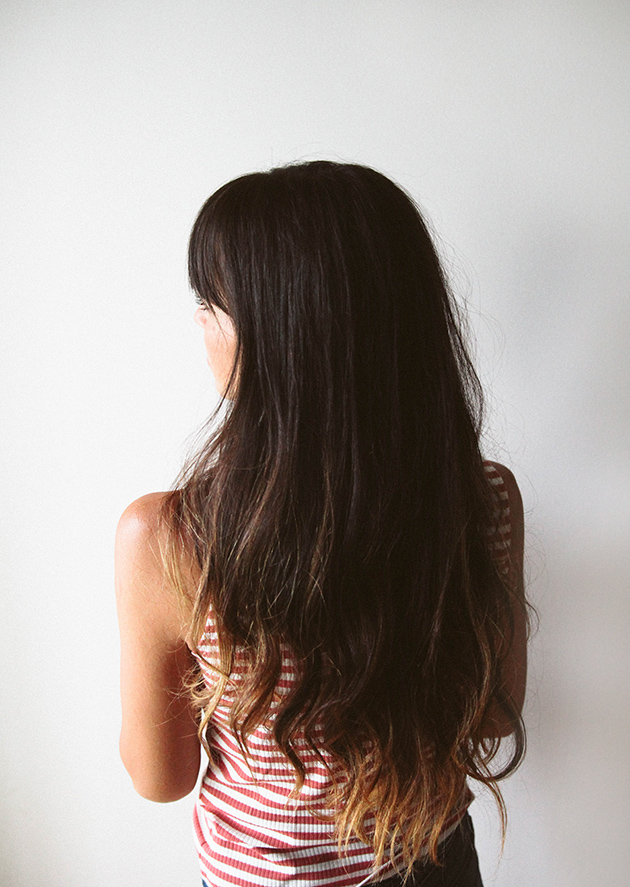 I've had my hair long the majority of my life, although it can be a beast to tame and maintain! I'm due for a cut and I'm tempted to chop it all off since Azelie loves to yank it every time I pick her up! Ouch. I feel most like myself when it is longer though, so I continue to hunt for products that don't cause greasy or dull lifeless hair. I had to try several items before finding some that helped restore it's natural wave, but also allowed it to grow out after all of the post-baby hair loss! Here are some things that have been really effective for me…..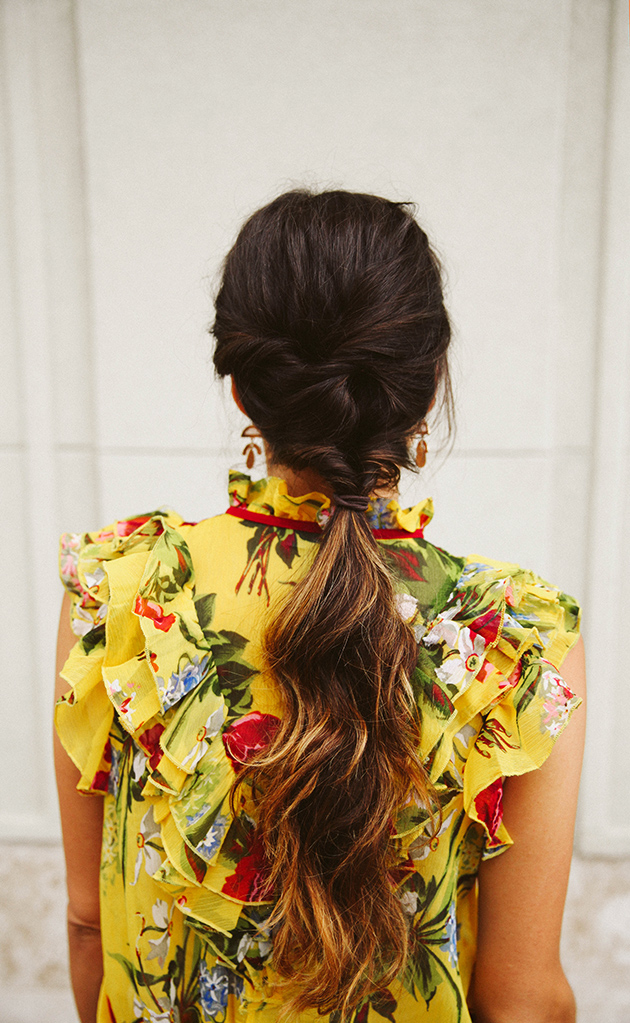 BeautyCounter Daily Shampoo + Daily Conditioner – There aren't many safe ingredient shampoos out there, but also the ones I tried previously still left my hair feeling a little greasy or flat. This combination has pur plant botanicals that help get rid of build up while also infusing moisture and shine. The citrus scent is really nice. The conditioner contains marula and mongongo oils that help smooth and add shine so I really noticed my waves come back after just a few uses of this combo! I never wanted to pay more than $10 for shampoo, but after reading about how many of the ingredients added to shampoos are absorbed through our scalp I wanted to search for a healthier option. Using a clean ingredient shampoo also allows you to go longer in between washes so the supply stretches farther as well.
Scalp massage with lavender oil + Vitamins– Massaging your scalp helps blood flow and circulation which promotes healthy hair growth. I use a little DoTerra lavender oil in my shampoo every so often to massage into my scalp which helps with post pregnancy hair! I also take daily essential oil vitamins and hair vitamins. I was sent a sample of Hum Vitamins that is loaded with vitamin E, and I noticed a halt in my postpartum hair loss, so I will probably order more of those!
Kerastase Restorative Hair Masque – This is a pricier hair masque so I ordered the small container and use it sparingly! It gives incredibly soft and silky results although I am afraid to look up the ingredients. Does anyone know if Kerastase products are ok? I'll update if I find out:)
Side note – for added volume boost if I didn't wash my hair that day, I use a sea salt spray! Smells divine too.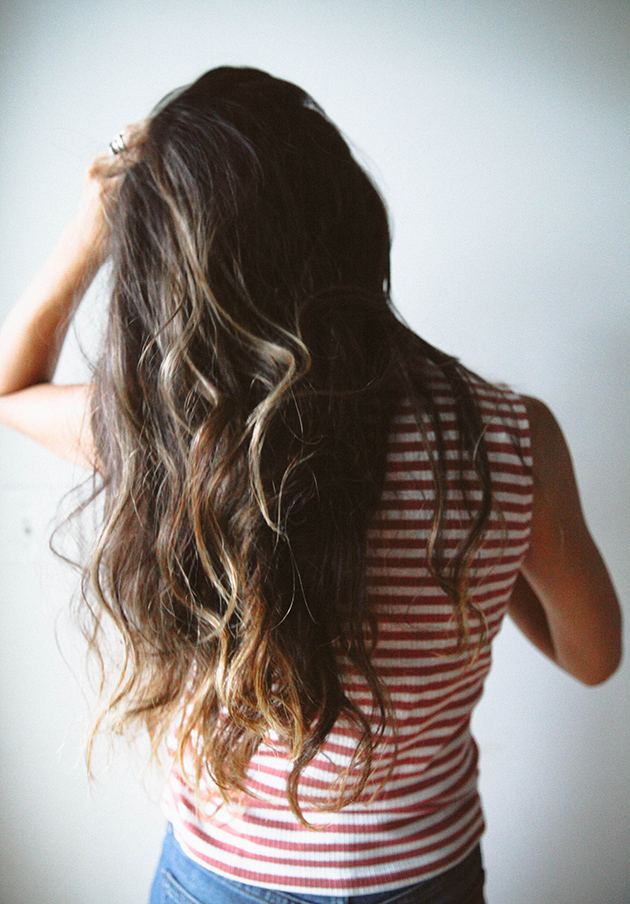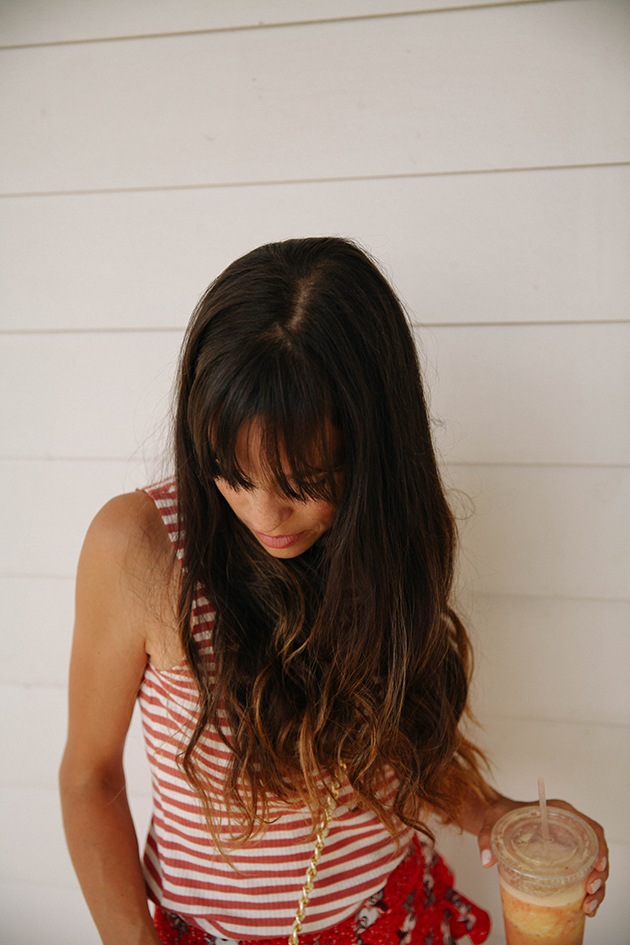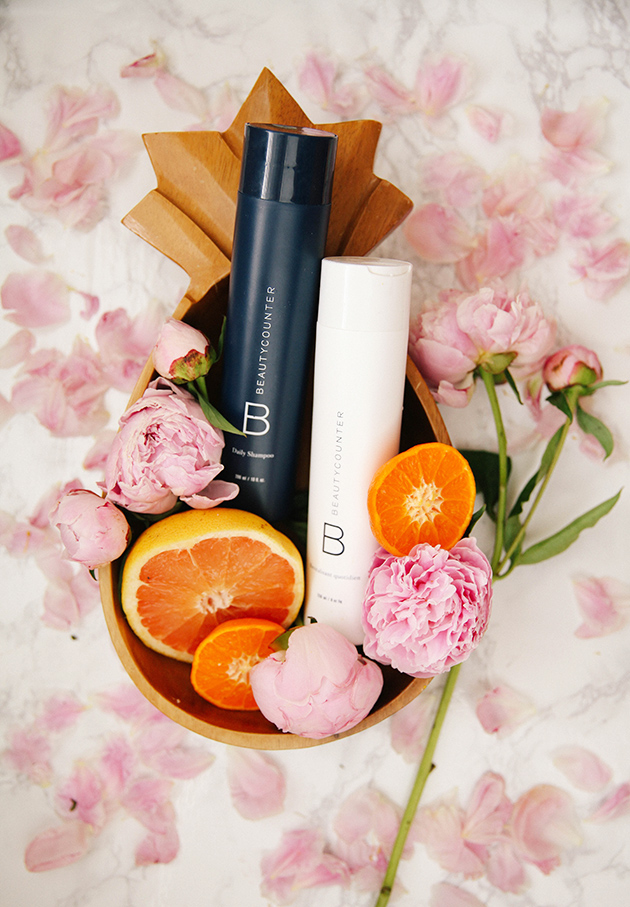 HAIR CARE GIVEAWAY
I'm giving away 3 BeautyCounter Shampoo and Conditioner Sets!
TO ENTER:
1.Leave a comment on the blog post.
2. You can get an extra entry for pinning a blog image on pinterest, and commenting with the pin link.
That's it! I will be drawing the winners via random.org at the end of the week!
*I joined BeautyCounter because I fell head over heels for the way their products worked for my hair and skin. I will only share what I really love, and be honest about how they work! If you have any questions about them or want to consider also joining my team, feel free to email me! BeautyCounter is launching a whole line of hair products this fall that I am anxiously awaiting!