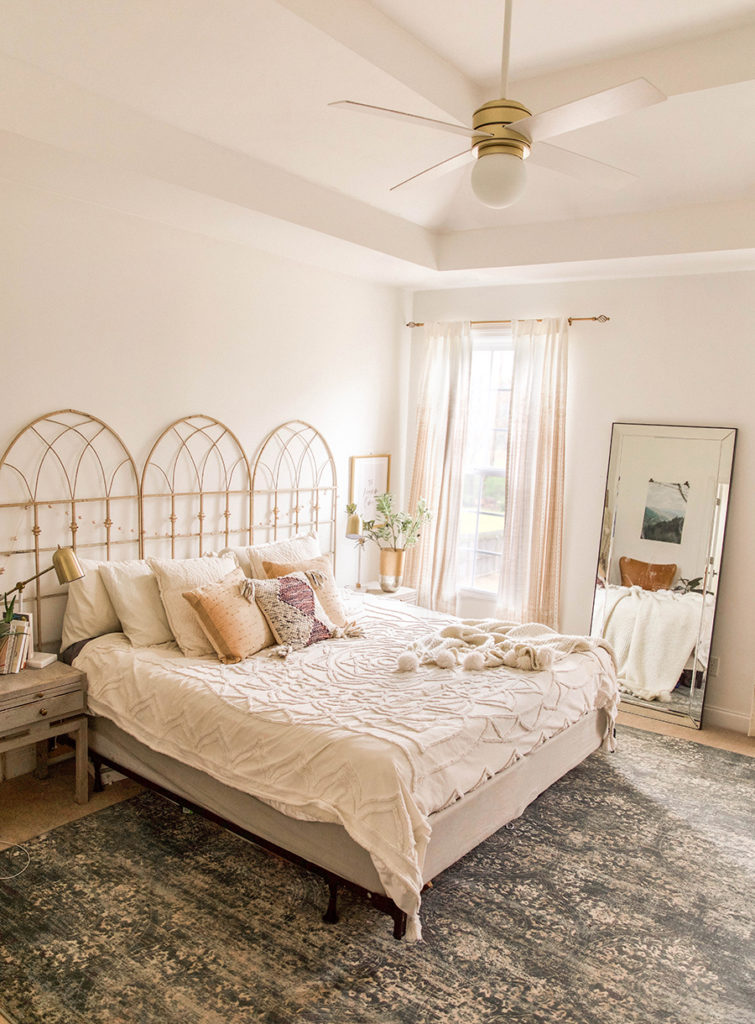 Thanks to that second trimester nesting energy, I seem to have caught the bug to shift and change and clean my way through the entire house! Yikes. We are going to be changing things up in our bedroom, and the first thing we did was switch from winter to summer bedding….timed perfectly with our A/C unit breaking…
​​​​​​​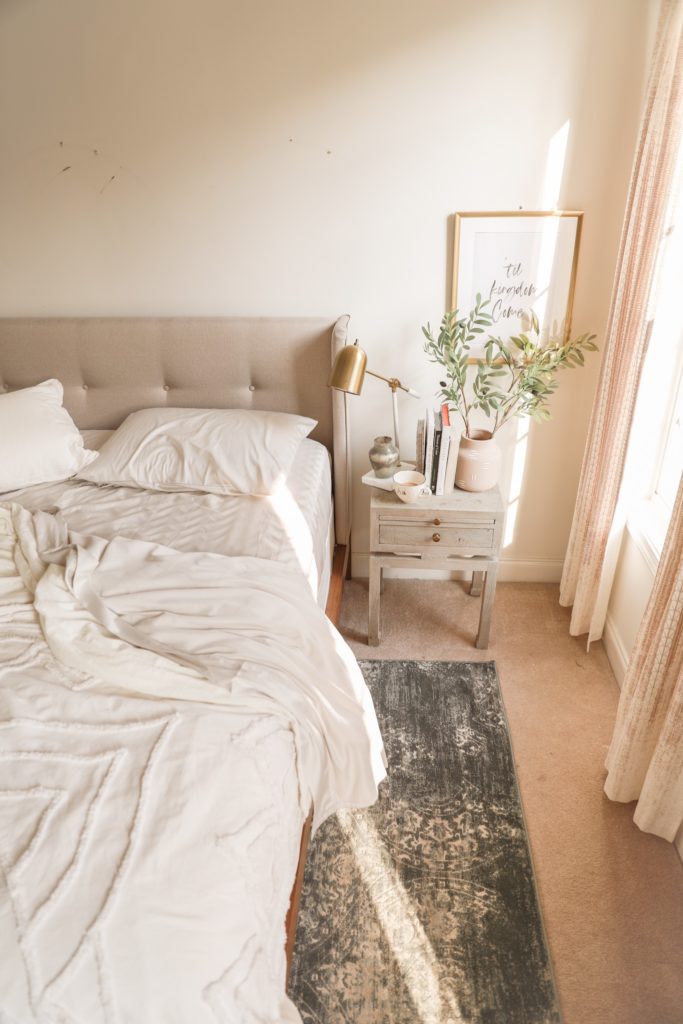 We just switched out the headboard for a softer, cozier option, since I will be up multiple times a night this fall nursing a baby leaning against it. I was sad to part ways with the garden trellis! I found this tufted bed frame above on Joss & Main. It was actually a more beige color than ivory as pictured on the website which I was bummed about at first, but now it gives a little more contrast to the wall which we are still debating what to do with! I also love the wood panel sides of this bed.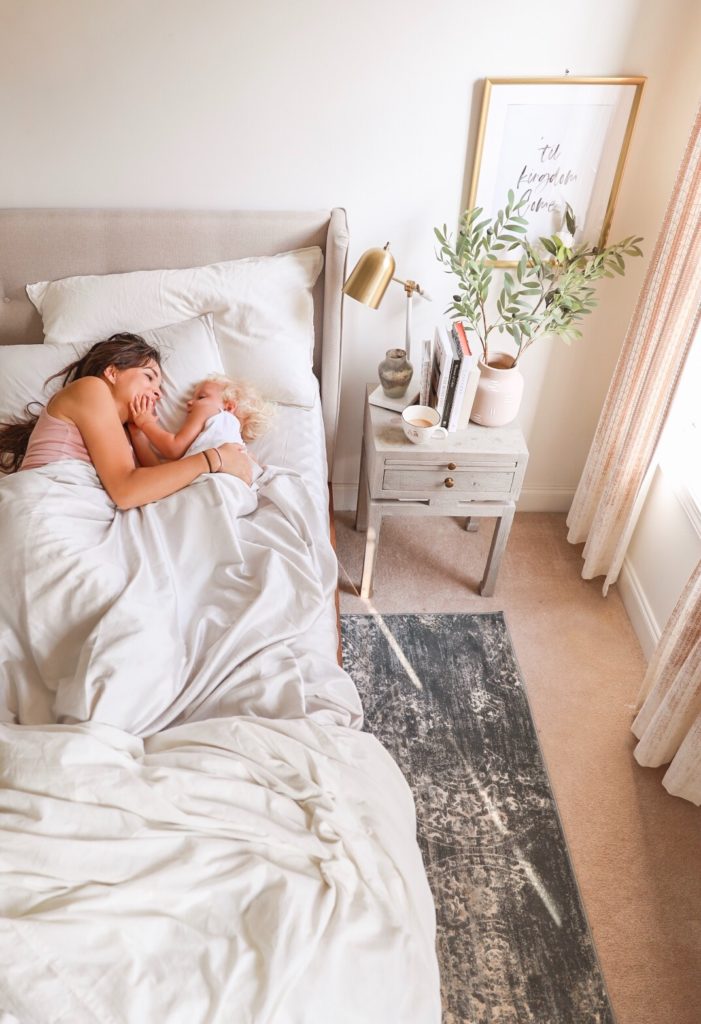 Something easier to change than furniture though? Bedding. I usually rotate just twice a year at the change of seasons. I switched out our sheets for super soft satin sheets from Gryphon Home, and it doesn't help with the motivation to get out of bed in the morning! The linen duvet cover set is from Hearth and Hand. Also, have you all tried a sponge topper on your mattress? It makes it such a comfortable feel!
​​​​​​​I always ask myself the following questions before making a home purchase:
1) Is this something I will love a few years from now? 5 years from now? Or is it too trendy?
2) Is the quality worth the price? Does the price reflect the quality?
3) Is it something that is cohesive with the end goal of the space?
I can't tell you how many times those questions have talked me off the purchase ledge of items hanging in online shopping carts across the inter webs. In a good way! Building a home you love means pieces you won't tire of quickly or won't fall apart by actually being used! The good thing about bedding, throws, or pillows is that they can make a room feel like new on a relatively low budget.
P.S. I am working on writing a post that can help break down the steps to designing a room so that you can feel more confident in making your own house feel like a home. Many of you have expressed to me how overwhelming that can feel at times. I would love to hear – what do you think your biggest obstacle is when pulling a room together for your home?
---
Sources:
Tufted headboard + bedframe
Sheets
​Down comforter
Linen Duvet Set
Bamboo pillows
​​​​​​​velvet pillows (sold out so linked a similar one)
King pillows
floor mirror (similar for less)
side tables (sold out)
similar task lamps
Vase
ceiling fan
art print download
Medallion Rug