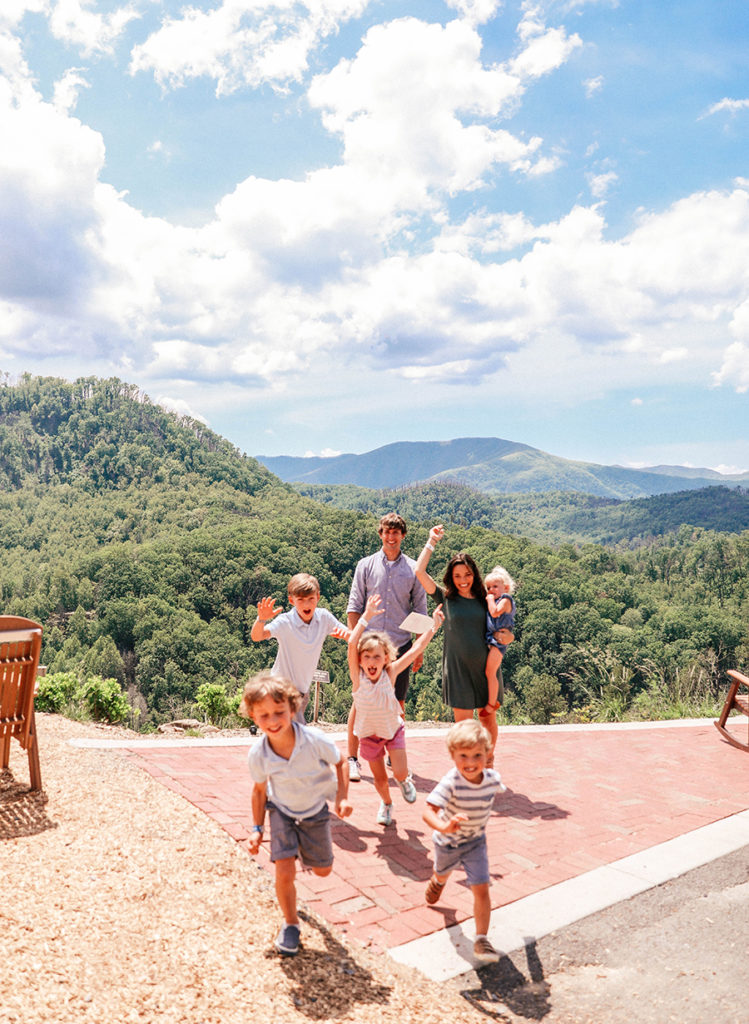 Our family was able to head back to Gatlinburg and Pigeon Forge,TN for a mini family vacation a few weeks ago which was a prime time to visit! You may remember our last visit a few years ago, and you might have spotted the commercial we made there that aired in the midwest and southeast through this year. I wanted to share some of our favorite places to visit in this area that our kids loved, and you can watch the commercial our family made (with Dolly herself!).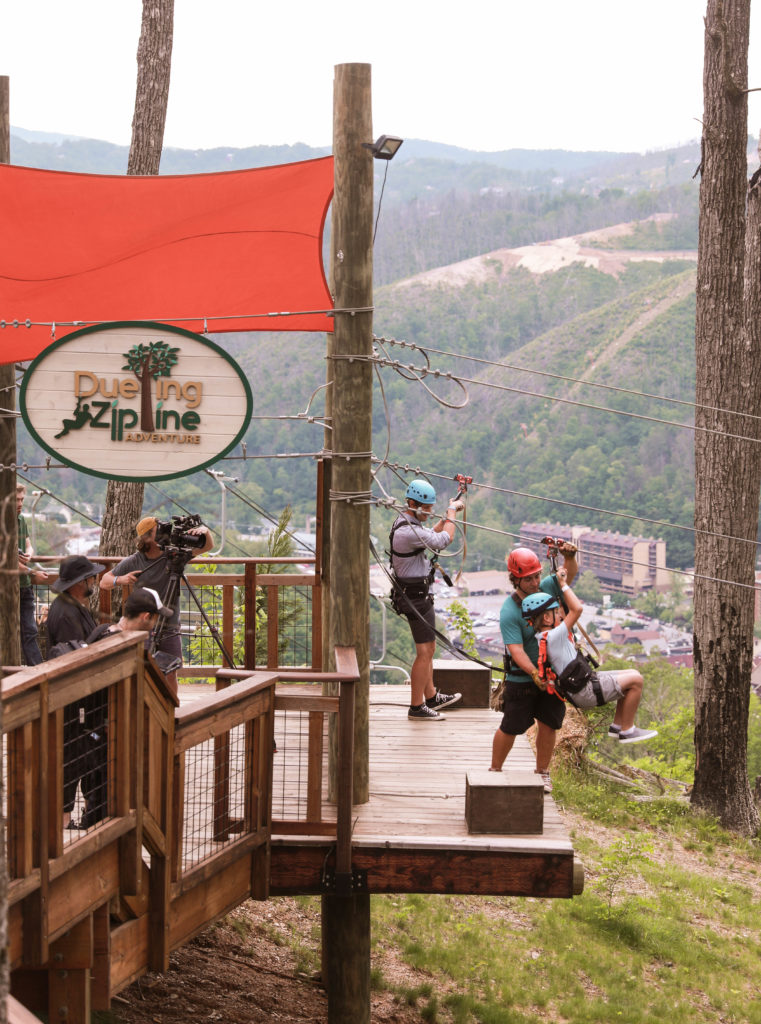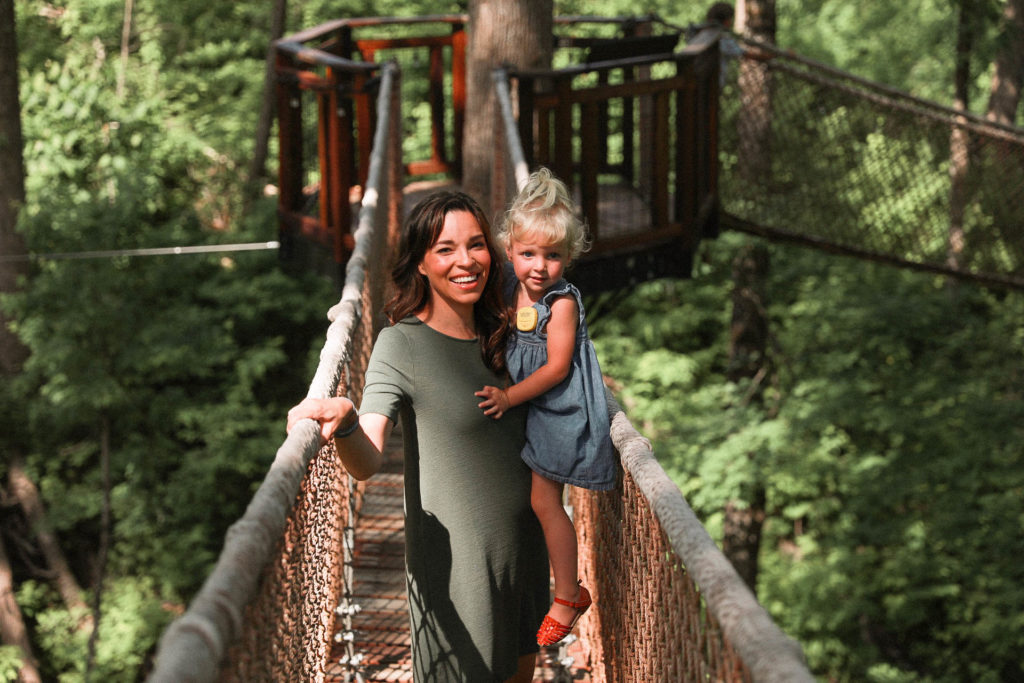 We have camped in the Smokies before as well as visited the Gatlinburg downtown area. Anakeesta is a newer addition to the town, so we visited this little hidden gem the first day. You take the Chondola Ride up (Azelie LOVED this) until you arrive at a little village where you can zip line, ride the Rail Runner mountain coaster, walk the Tree Canopy Walk, play in a large Treehouse village playground, or grab some really good pulled pork while you listen to a local band for lunch or dinner.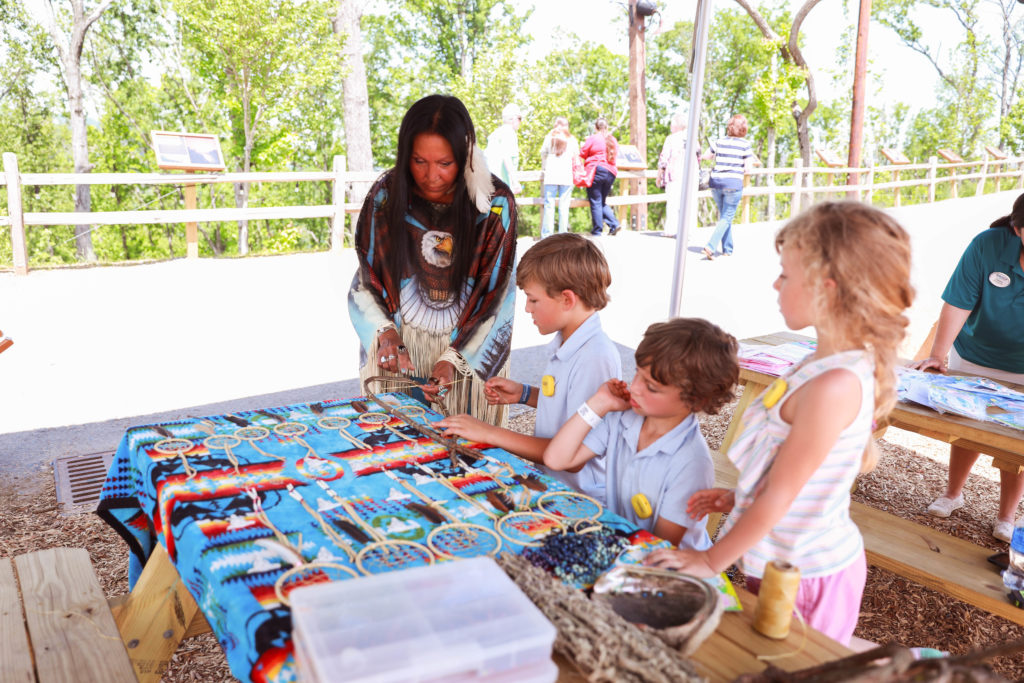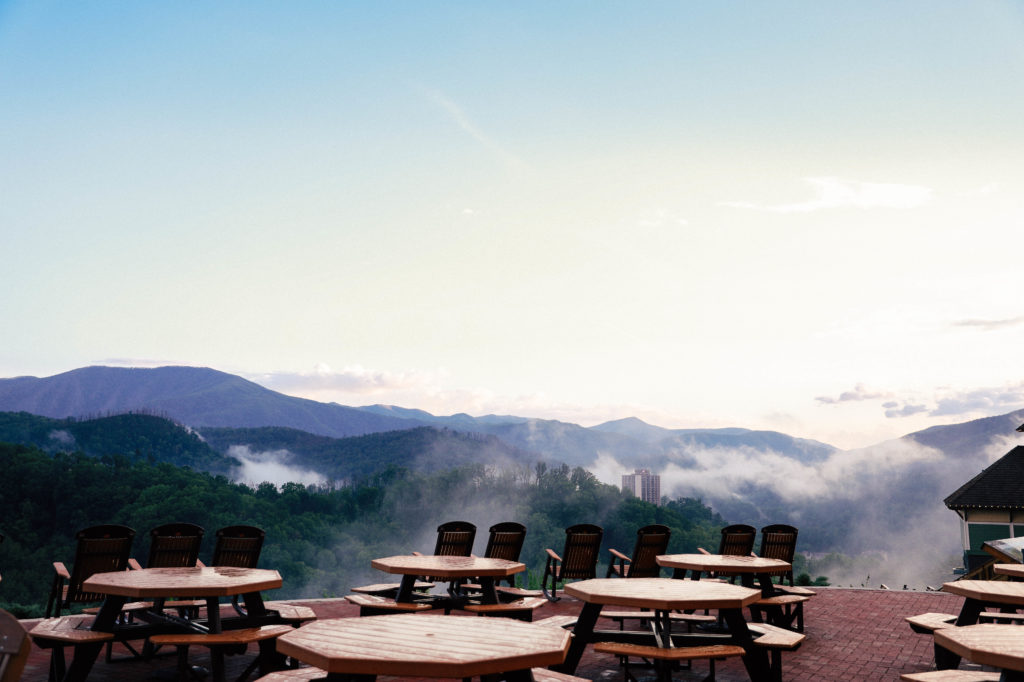 We had so much fun here, and didn't want to leave! One of the highlights of my day was watching my kids learn how to make dream catchers with a super kind and talented Native American woman. I also loved getting to see Rocco become "berry brave" that day. He usually is afraid of everything, but this day was the day he decided to ride with mom down the Rail Runner mountain coaster. He laughed and smiled the whole way down, and was never more proud of himself. Something that traveling does to my kids is that it seems to grow their wings a little more each time. The view in Anakeesta is breathtaking. We were there till the sun set over the smokies.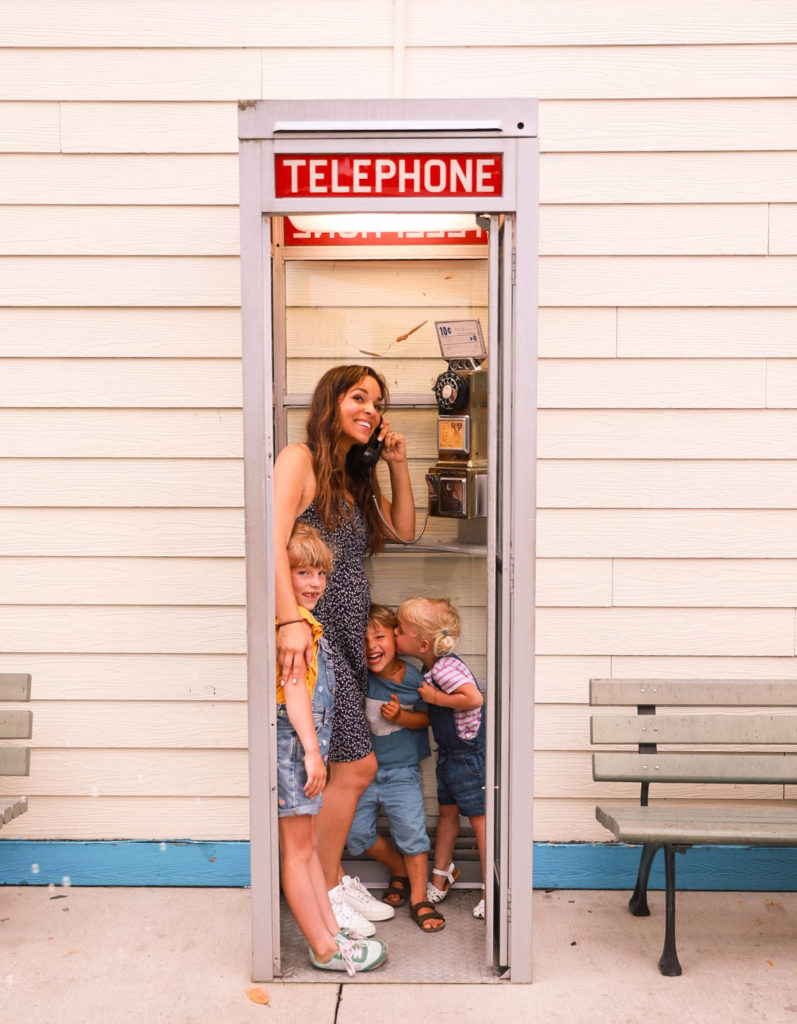 We spent the next few days at Dollywood in Pigeon Forge. We have been here before, and the kids had such a fun time that they were jumping out of their skins to go back! There is so much to see and do for all ages, that you can easily spend a few days there and still feel like you don't get to everything!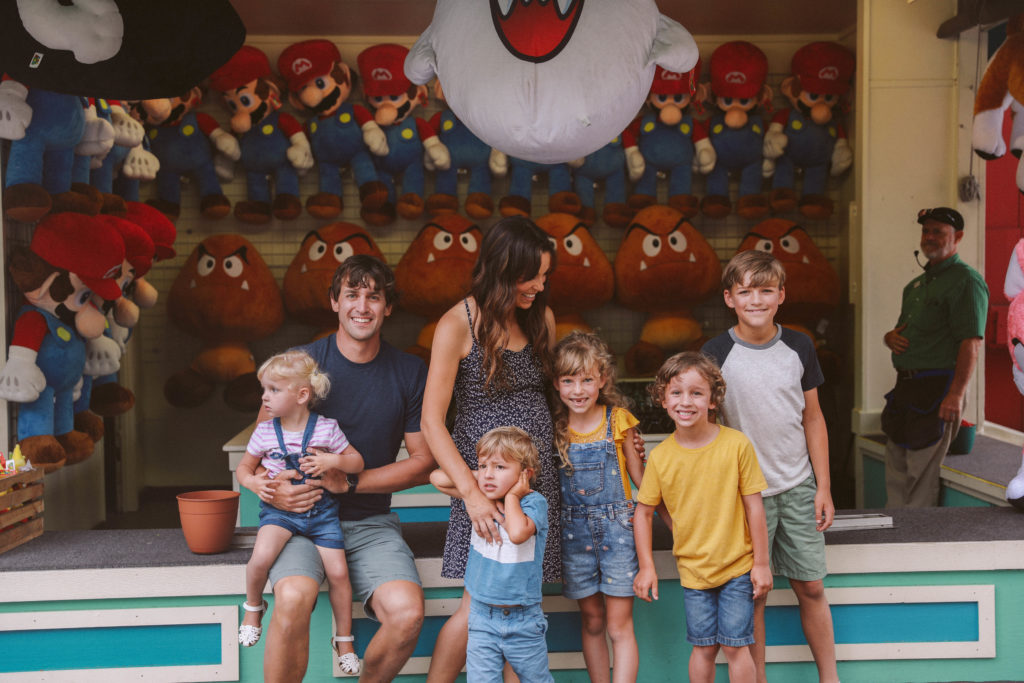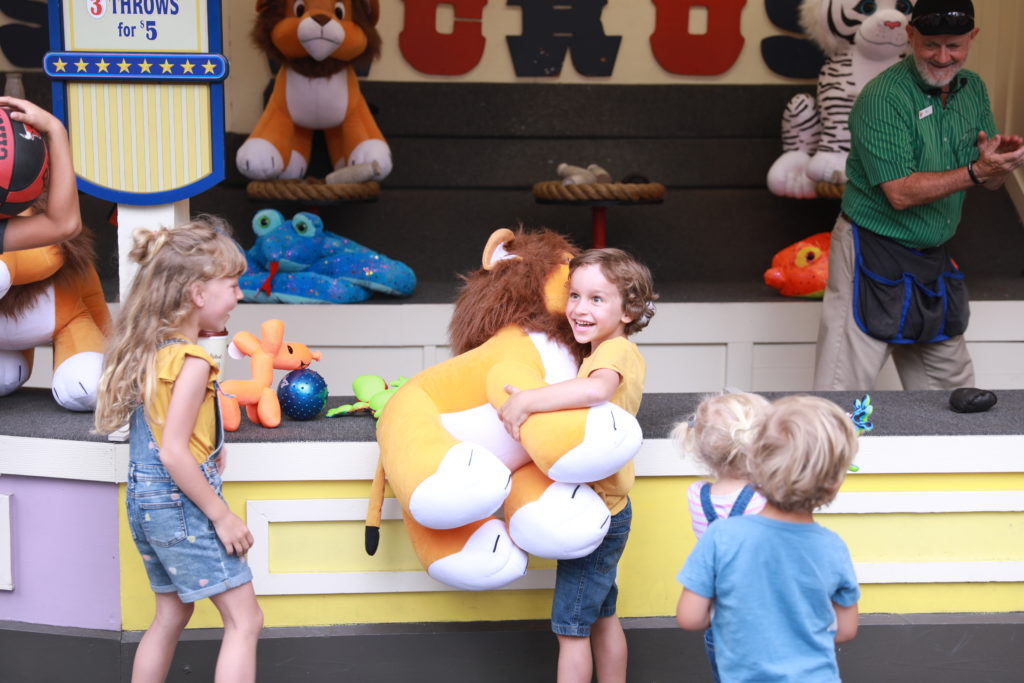 We started our first day at Dollywood in the Country Fair section where there were some great rides for the little ones, and game booths for all ages. We hit up some roller coasters next for my fearless Veronica;) Daredevil Falls ends in a splash of water so that was a favorite, as well as the Fire Chaser and Shooting Star.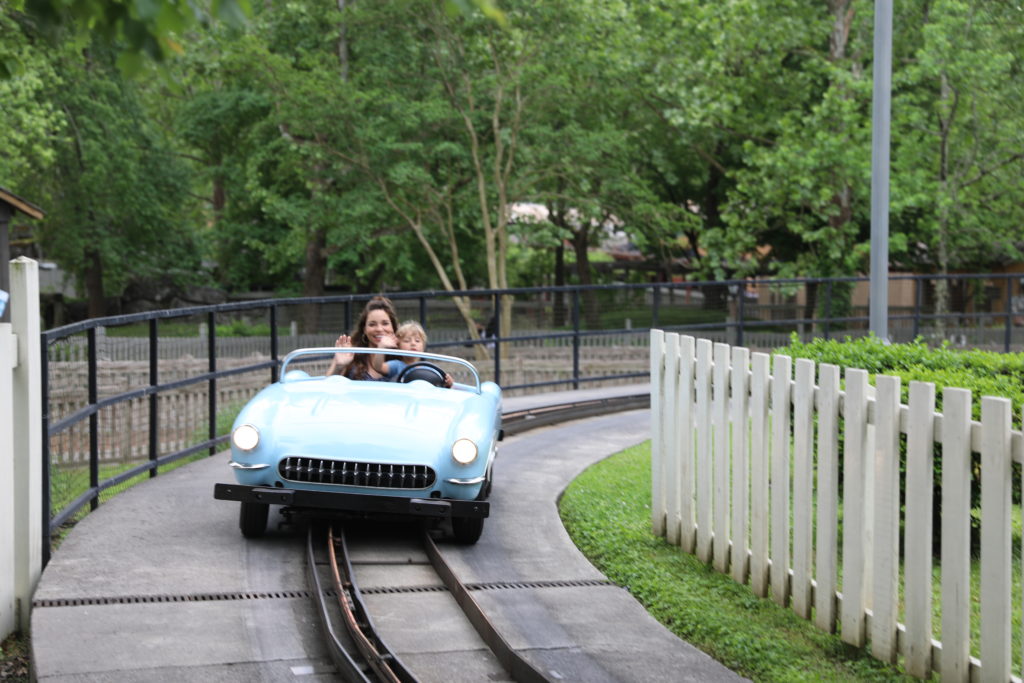 All 5 of our kiddos loved the Rockin' Roadway where they got to give mom and dad a ride in classic cars to classic hits around the tracks. I've never seen such big grins. It was a cooler day and no school crowds yet so we squeezed a ton into one day! Whatever you do, don't leave the park without tasting the cinnamon bread at The Grist Mill. You can't go wrong with any of the Southern Food there!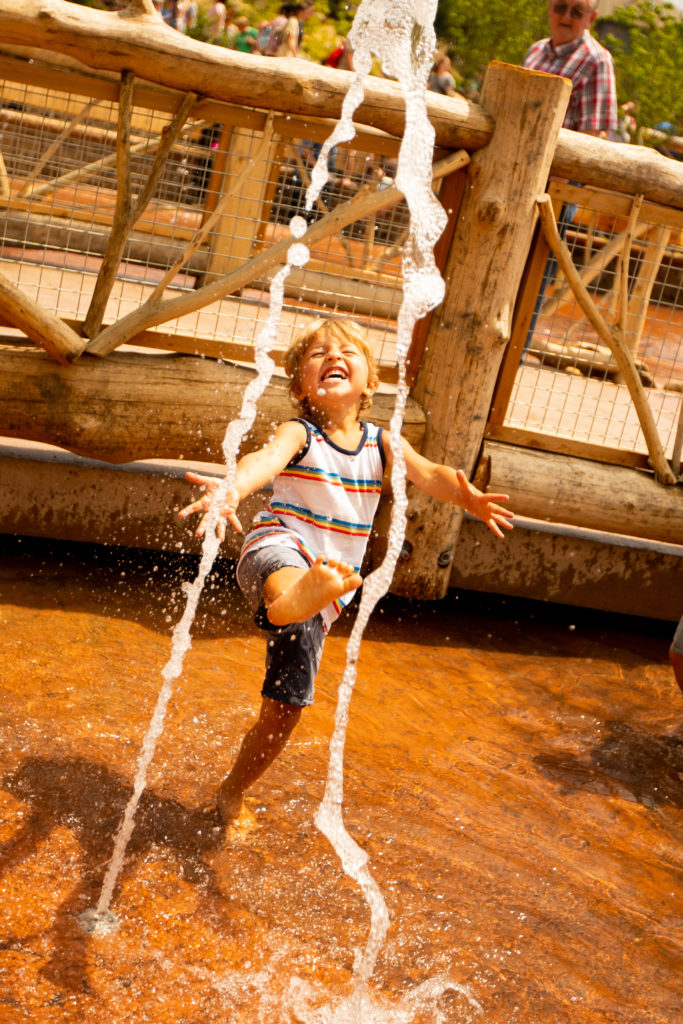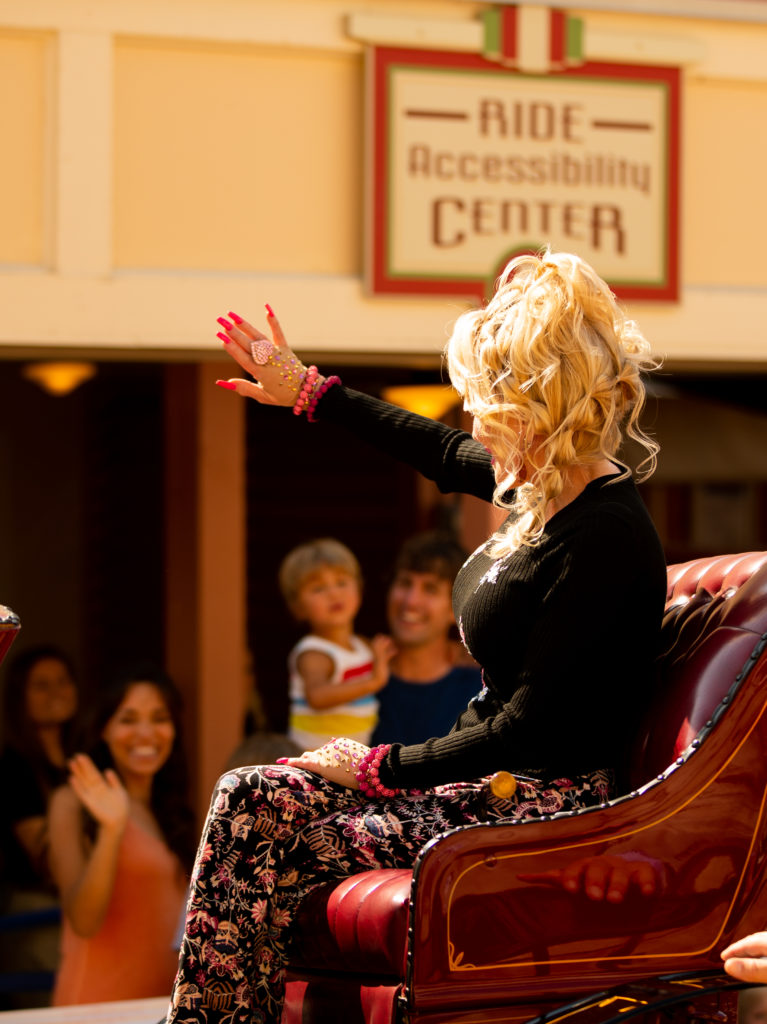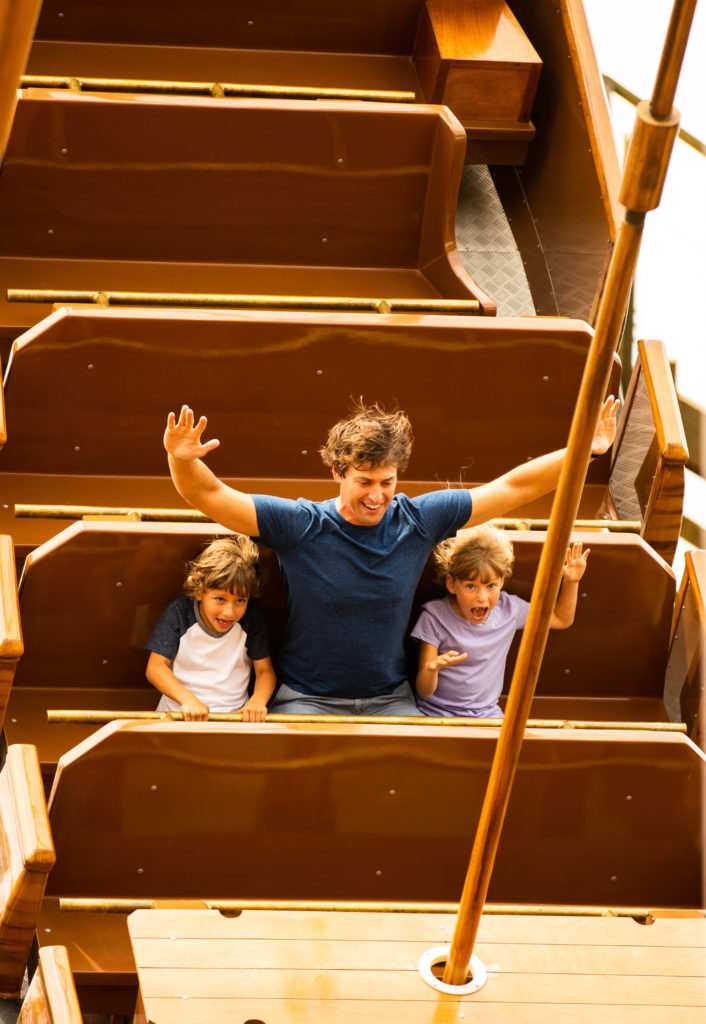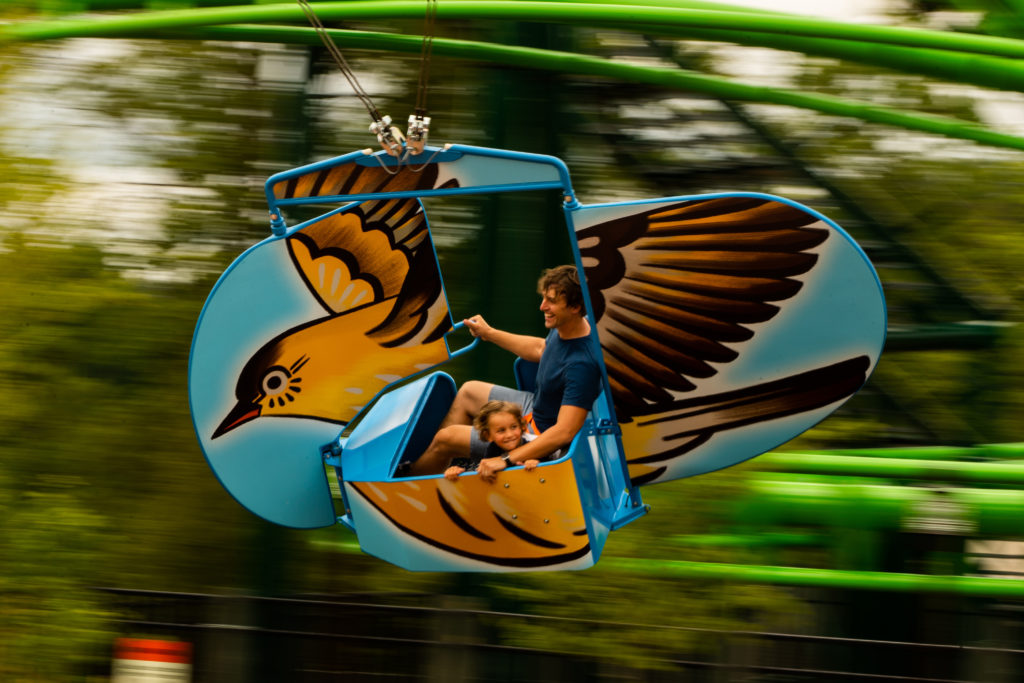 Wildwood Grove opened the second day we were there which is a beautiful new section of the park. This was a particularly hot day, so we welcomed the Hidden Hollow (an indoors air conditioned jungle gym play area) and Wildwood Creek (splash pad). Gabriel, Max, and Veronica tried some of the new fun rides like the Great Tree Swing and Dragonflier. – So many of the rides here are good for the toddler ages too since the height requirements are lower. We finished the with some face painting, a visit to the candy shop, and another round at Rockin' Roadway. We even got to spot Dolly Parton herself in the opening day parade. I love her story, and what she has done for Pigeon Forge.

We wanted to share the videos they made while we were there, which was such a fun way to remember the trip by. It's not every day you get to have video captured of your memories with your family, so I am so grateful for these! We are already looking forward to our next visit back. This is such a great area for families. Have you been? What were some of your favorite things to do there? You can check out some of the kid reviewed places to visit as a good starting place when you are planning your own family trip here:)​​​​​​​
Thank you to Tennessee Tourism for partnering with us on this opportunity! All opinions are our own.