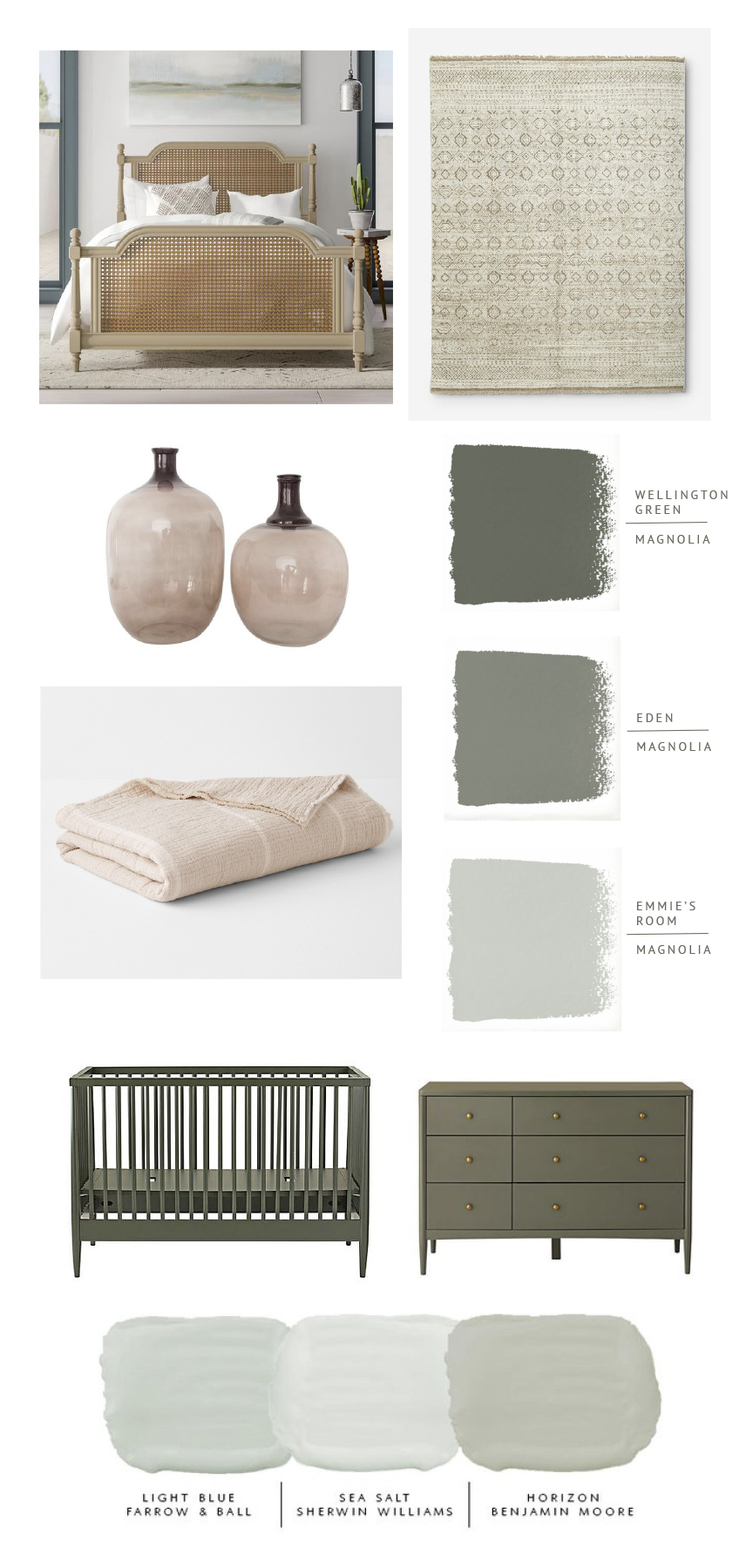 Sources: Bed / Rug / Glass Vases / Throw / Crib / Dresser – Paint swatches on the top via Magnolia (a few I am considering!) and bottom via Coco Kelly.
I've been itching to do a room design that incorporates some deep olive green paint, but wasn't sure if we could swing it in our own home. Now that we are moving rooms around though, an opportunity opened up to re-design a bedroom. I am going to share the process from start to finish, so first things first….paint colors! Finding the right shades of green paint, color matching paint samples, testing paint in your space, and choosing what finish to use…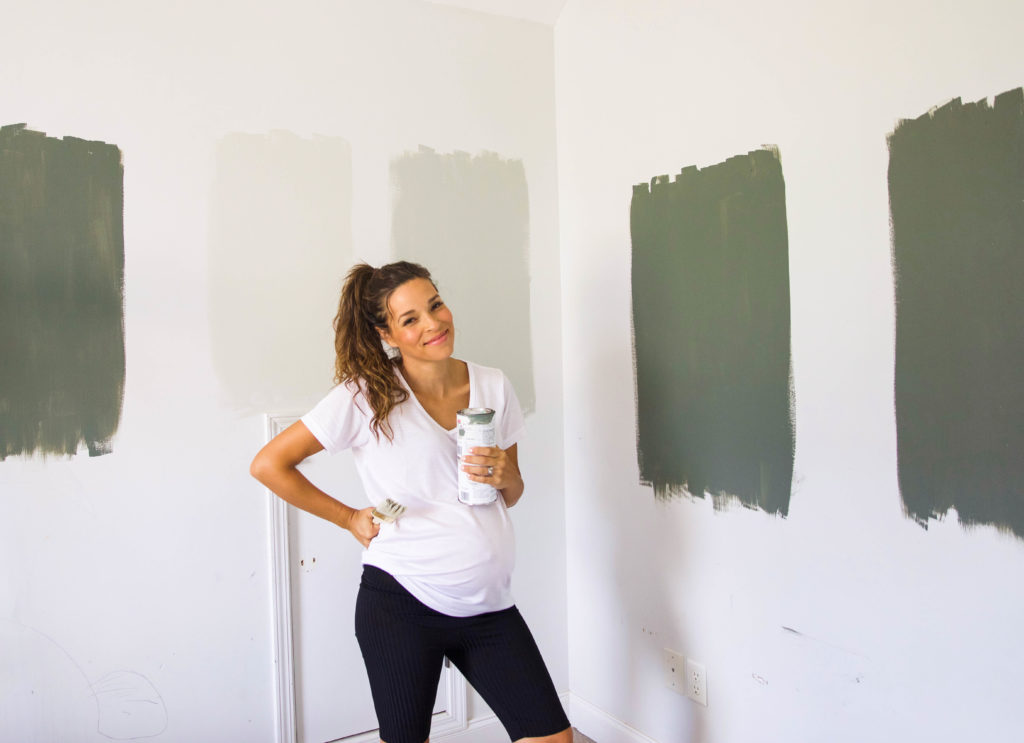 We have been shifting rooms around as you know, and it feels a bit like musical chairs. Rocco and Gabriel swapped bedrooms because Rocco and Max just entered a similar season of sleep routines, and are getting along really well as playmates too (they are 6 and 4). Gabriel is entering a phase of later bedtime, and needing a place that isn't constantly invaded by toddlers! The new baby will be with me for the first few months, but will eventually move in with Gabriel. The bedroom upstairs where this will be has been used as our guest room as well when family comes to stay, so it's quite the complex design to figure out! A bedroom that will suit my oldest son, a new baby, and guests when they come to stay. I love a good challenge though.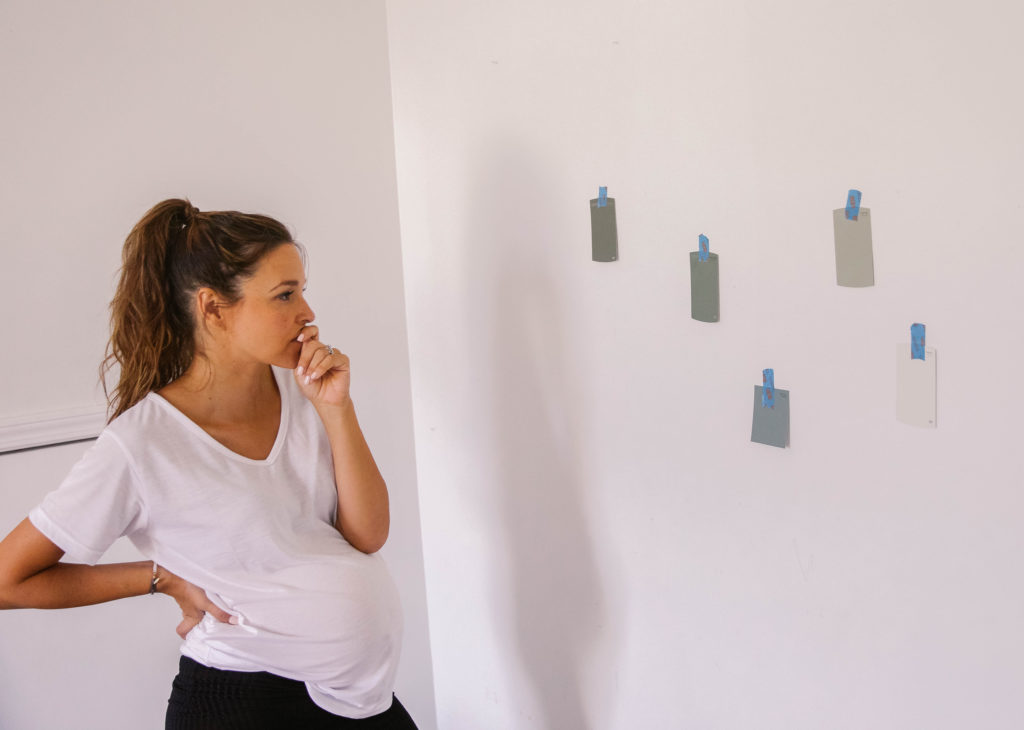 Selecting paint swatches. In store vs. online.
Viewing paint colors online can be tricky as your computer screen monitor can vary how it receives color. (There are different types of quality of your LCD screens as one example.) It does help when companies offer different room views using the color of paint, but I almost ALWAYS go into a store to pick up physical paint swatches. I will get ideas online, but rarely do they look the same in your hands! After picking up a couple dozen (no joke), I bring them home to tape to the wall of the room we are going to paint. The color of your paint will look differently depending on how much natural light it receives. So often I have picked up a paint swatch that looks completely different than I originally guessed it would be.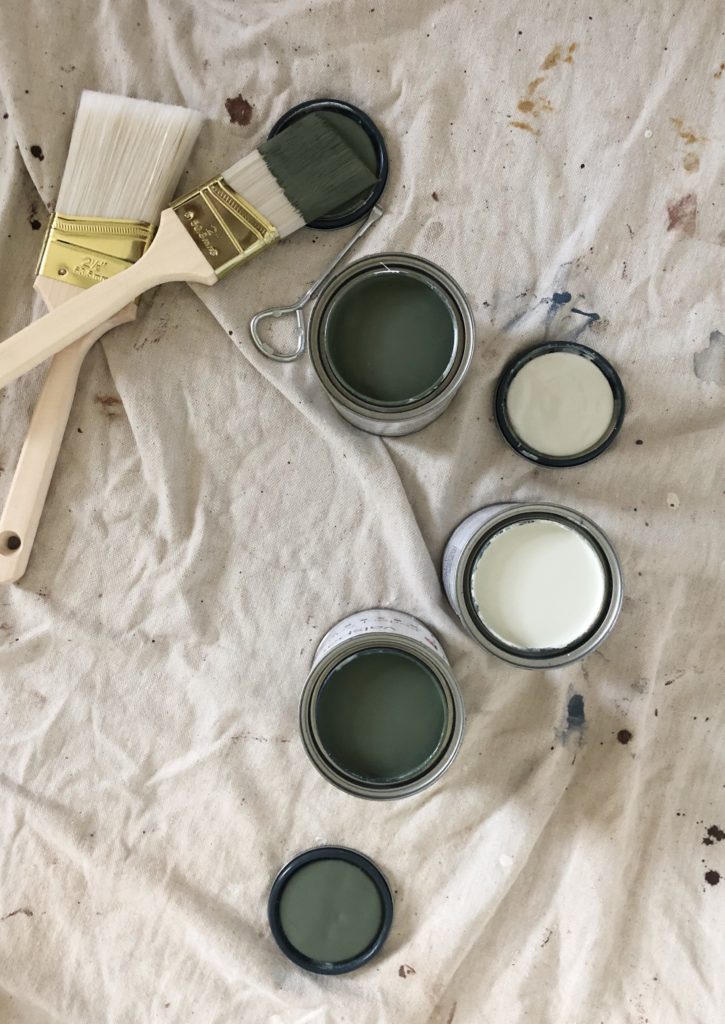 The biggest dilemma has been whether or not to go dark green on the walls or incorporate the dark green within the furniture. I originally was ALL IN for the dark green walls and monochromatic trim, but then decided because our babe will eventually be staying in here, a more soothing lighter color is probably a better option! I may have to save my dark green wall dreams for later.
Color matching paint swatches. Once you have narrowed down which paint swatches you would like samples of. Most paint stores offer this free option to color match your paint swatch in whatever brand paint they do carry. However, as my experience turned out with color matching a Benjamin Moore color at Lowe's vs the actual Benjamin Moore store, the color was way off. Sometimes it works, and others it is a far cry from the true hue. I would opt for going with the true source of the paint for most accurate color. It's about $5 per paint sample which gives you enough paint to do several large areas in your room to see how the light hits it on all 4 sides. Ace Hardware even offers $5 off your gallon of paint when you return the paint sample can, so its a win win! Gabe's preference for high performance quality is usually Benjamin Moore, Farrow and Ball, or Sherwin Williams paint. We have also been really happy with Behr Paint which most of our main floor is painted in!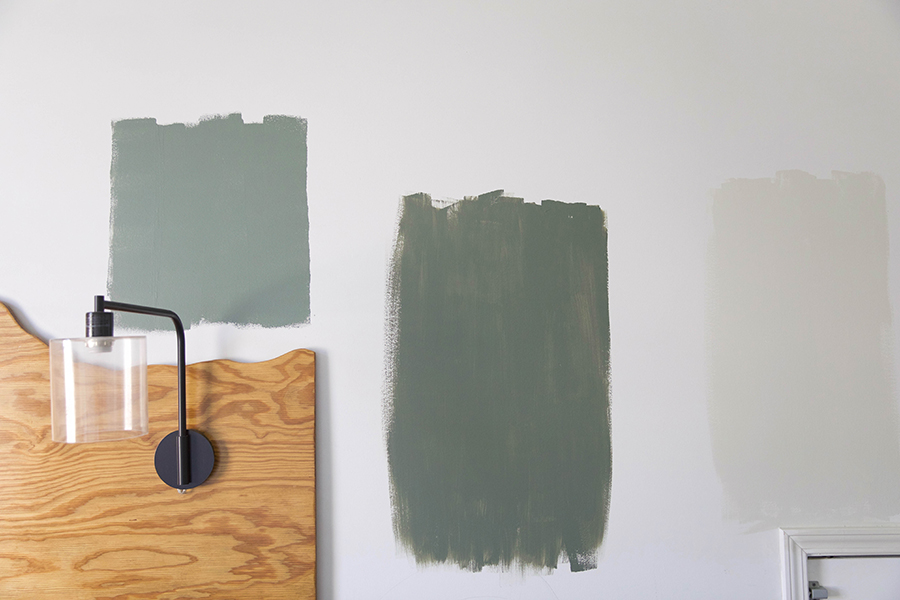 Learn from my mistake;) I made an impatient decision when we moved in our current house to paint our entire kitchen and dining room a shade of white that I did not test on the walls. We had painters scheduled for the next morning, and since I ran out of time I took a gamble. Well it definitely turned out a cool light blue vs. a warm white. You can see this unfortunate mistake to this day if you come to visit;)
Testing your paint samples.
For this particular project, my "narrowing down" swatches still left me with 10 colors I wanted samples of. I was still debating dark, light, or in between green so I wanted to see it all on the wall! Some of the colors dried exactly like the swatch, and a few dried looking darker or lighter. It helps to view the paint on the brightest side, and the darkest side as well to envision the overall outcome. It is always worth painting your walls before deciding which to commit to! Always!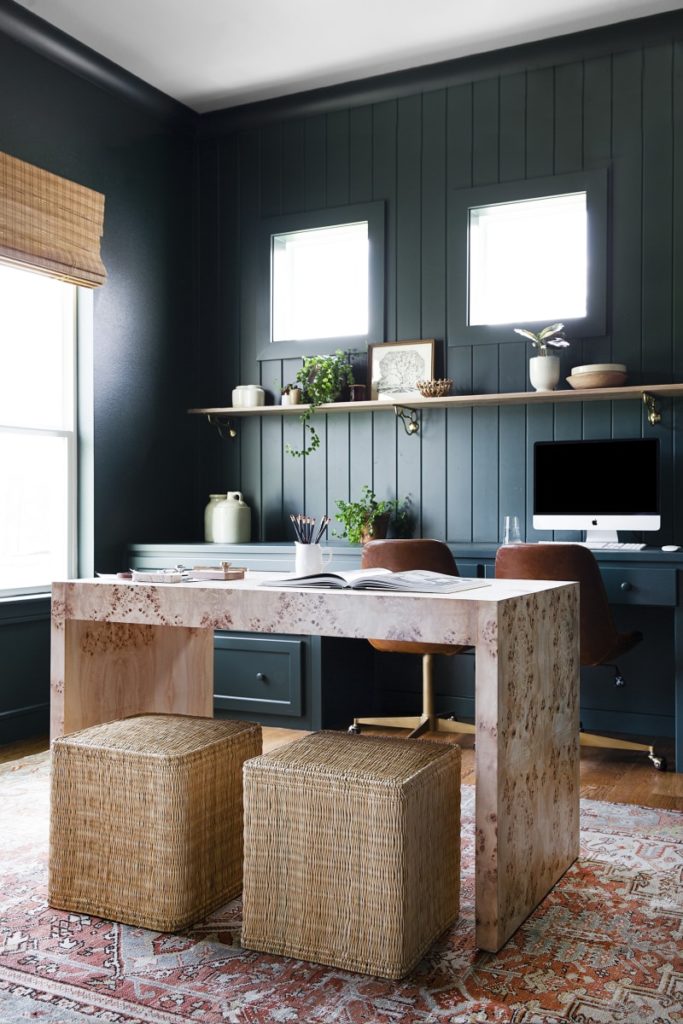 Narrowing down your selections.
Since the wall color is one of the main starting elements to a room, it can certainly help to have your furniture color (f you have that already!) or rug design next to the color to see how it compliments. Often times it all makes sense in my head and then I see a paint color next to another main element, and it completely shifts my decision! Working with physical color palettes always helps! I also do a pinterest board to see how things are working together visually side by side.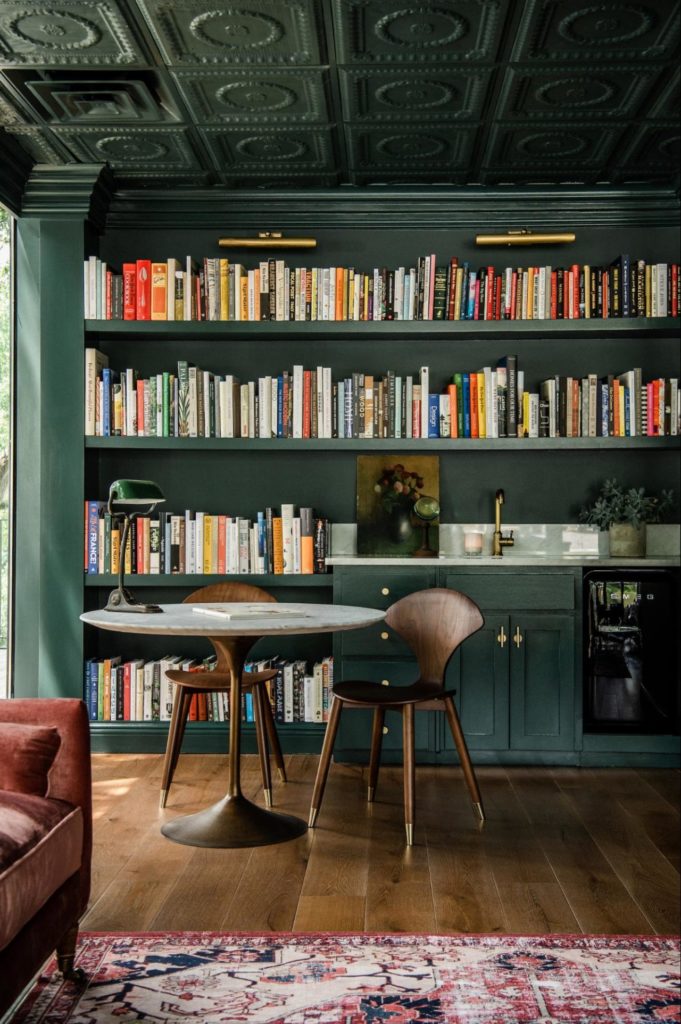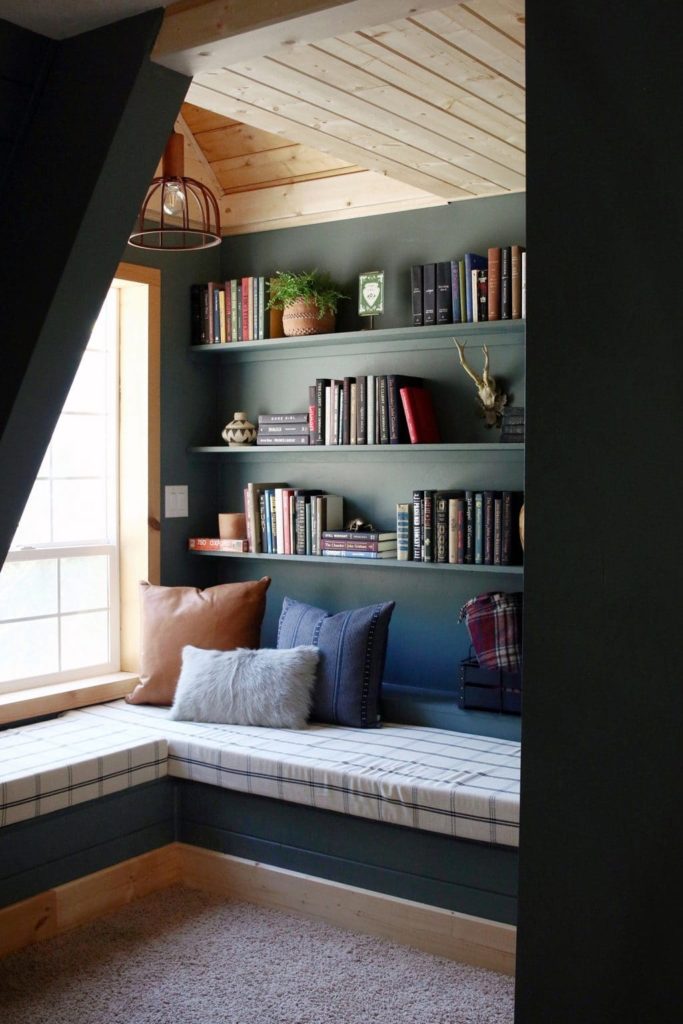 Choosing a finish.
This of course comes down to preference and also the function of the room. I almost always go with an eggshell finish just because it hides the imperfections of the wall best! It is easier to paint over marks that come along as well. The more gloss in the finish the harder it is to touch up. HOWEVER! A semi-gloss or gloss finish cleans much easier, as well as holds a better accent, so this finish works best for trim and doors as it is easier to clean! I am hoping we can have the trim, doors, and possibly the ceiling the same paint color as the walls.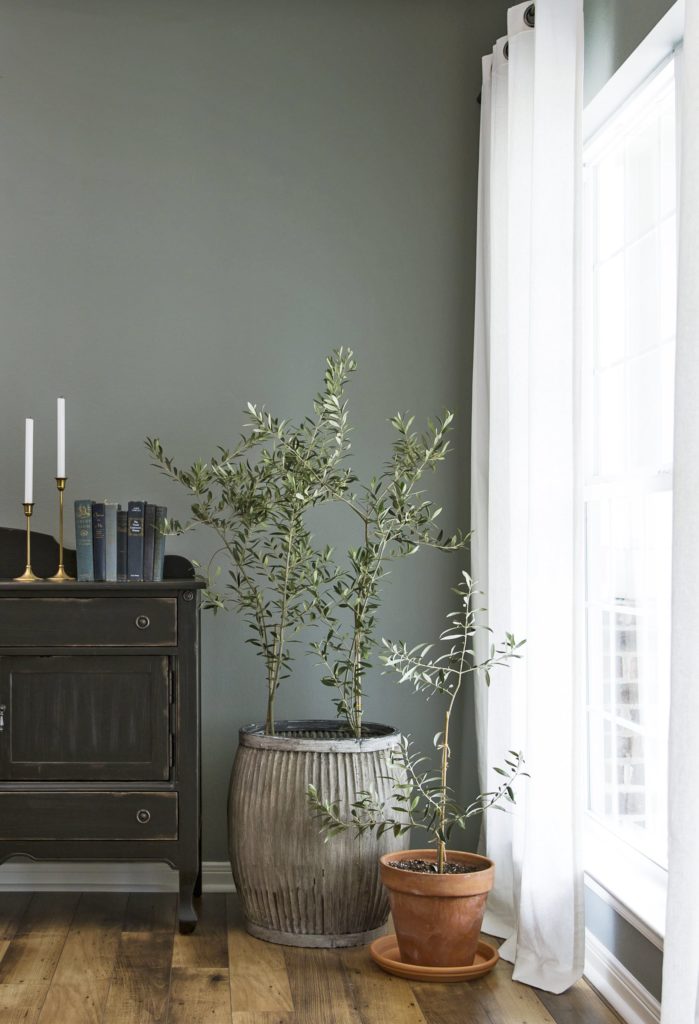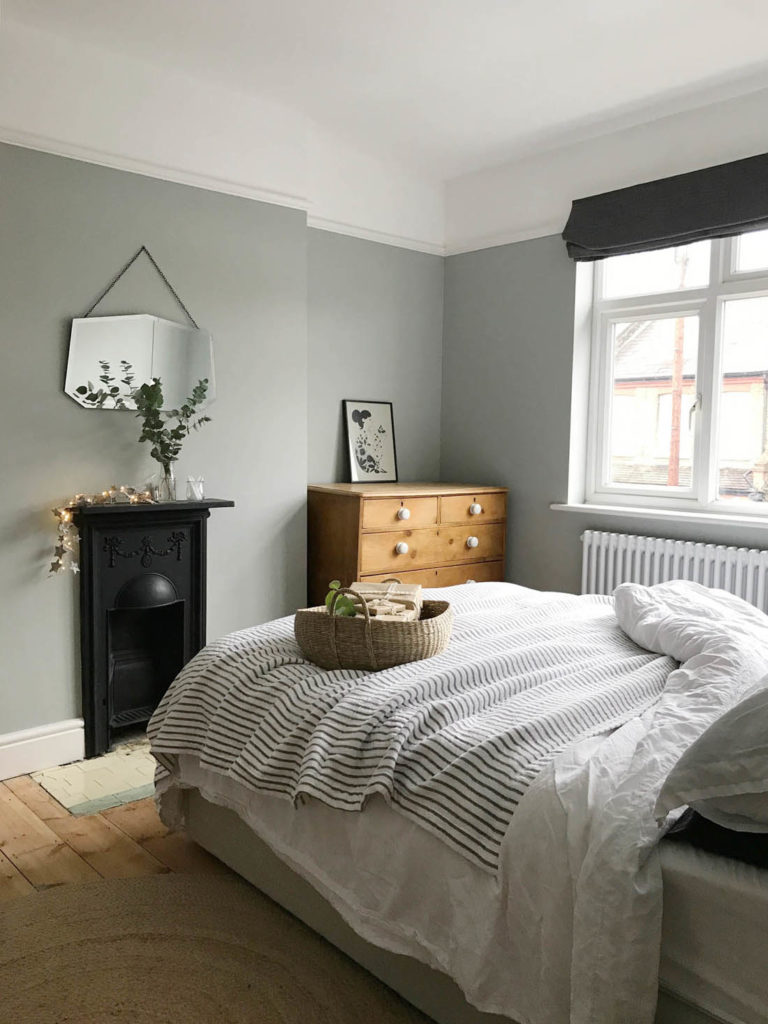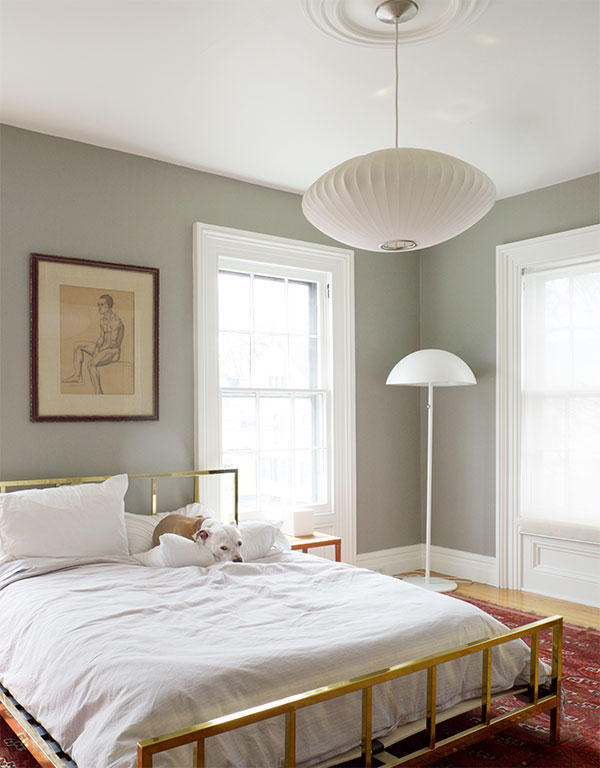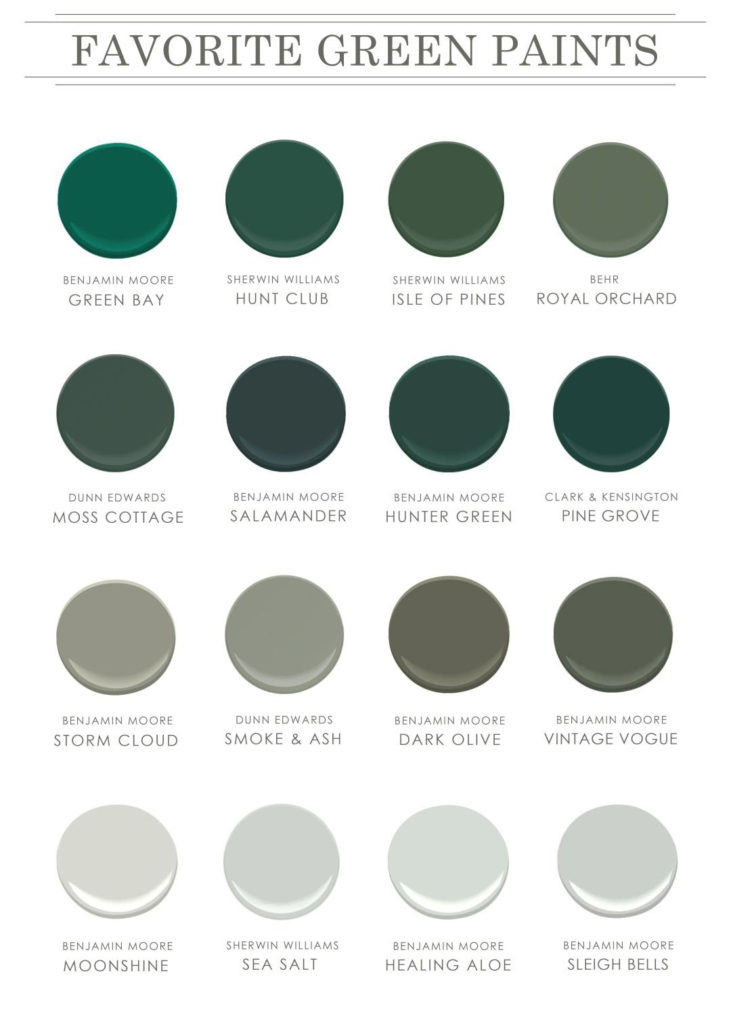 These rooms are some favorite dark to light gray green spaces, and would love for you to help me decide! I have been emerged in green paint for days and can no longer think about it. I am leaning towards dark olive furniture (I can paint our old crib and dresser) against light or medium green gray walls. Or do I listen to the inner voice that tells me to just go for the dark olive green?! Would love to hear your thoughts in the comments below, especially if you have painted a room these hues before! Stay tuned for the next phase!