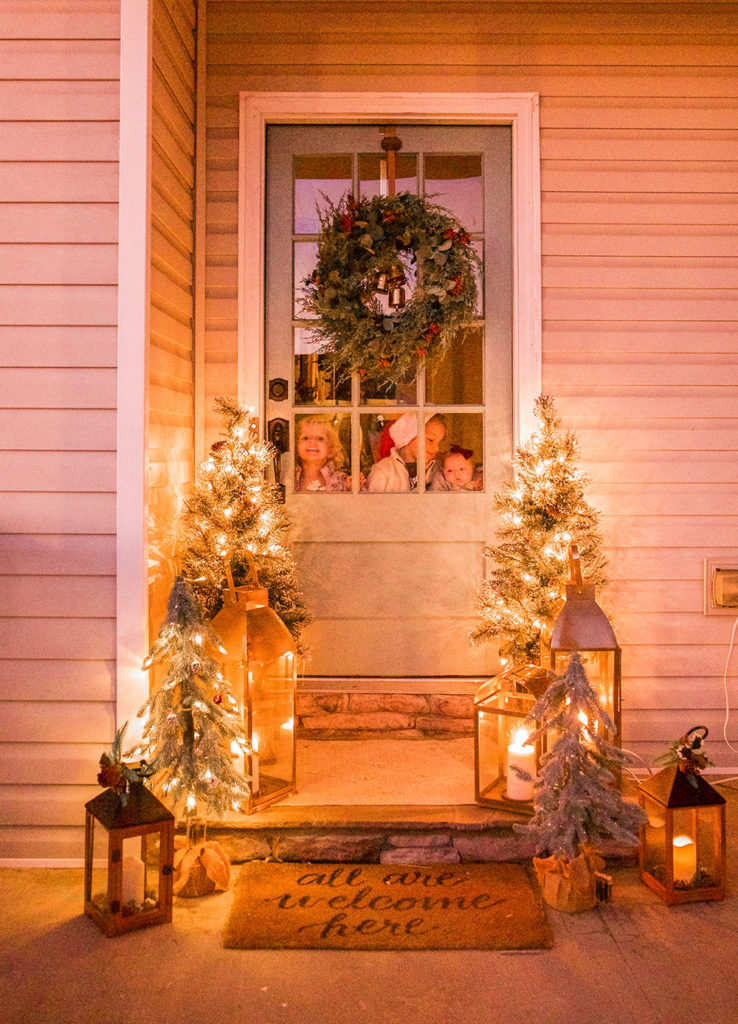 I am still adding decor around our home as this year I had to embrace the concept of a slow advent. We did get a few rooms prepared to share our annual Christmas time home tour though! Come on in!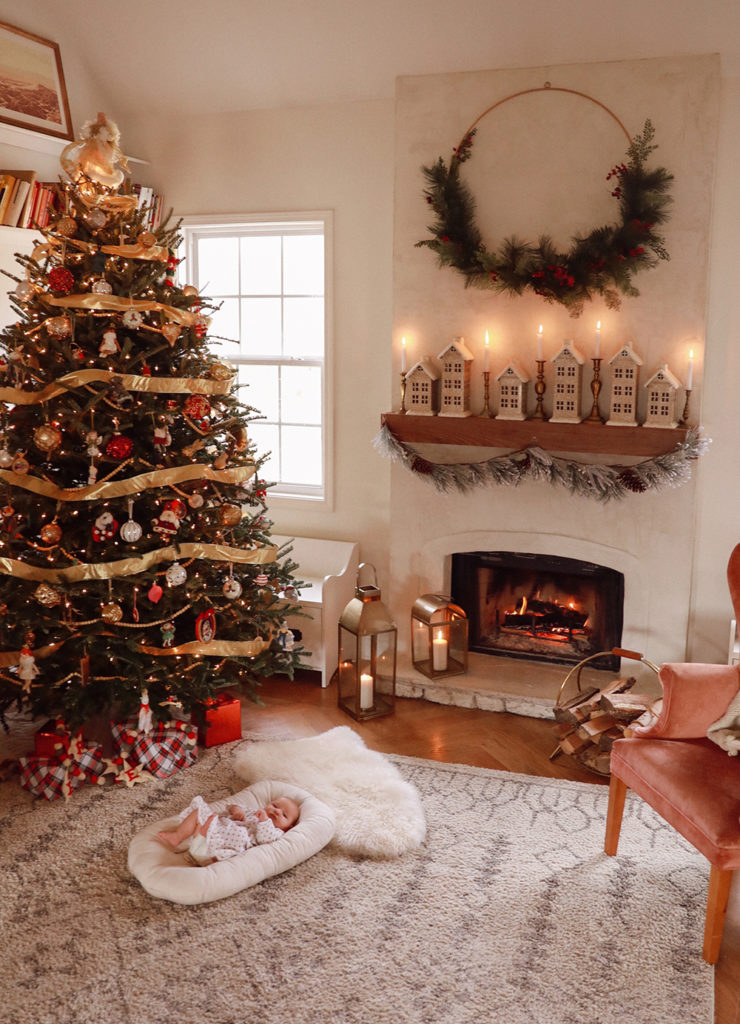 I use the same decor every year not only because it saves time, space, and money, but the familiarity of it all is welcomed. It makes it feel more like home. The kids get sooooo excited to pull out decorations, and help us deck the halls. We managed to get 8 stockings hung on that fireplace this year!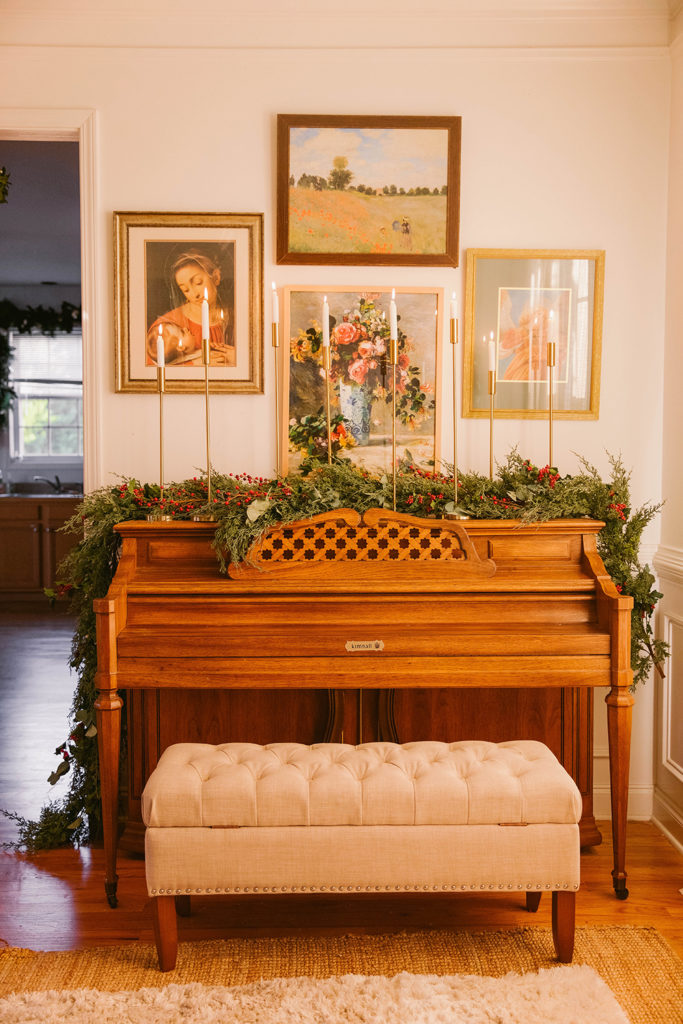 Have you seen the old "Christmas in Connecticut"? It is a classic, full of odd old film quirks, but it's an entertaining one nonetheless. My dad joked with me that I am like the modern day Elizabeth Lane. Blogging about home decor and tips while my house is actually a mess. ha! How true it is. So in full transparency, I took photos one room at a time, and the house hasn't been all clean at once for more than ten minutes.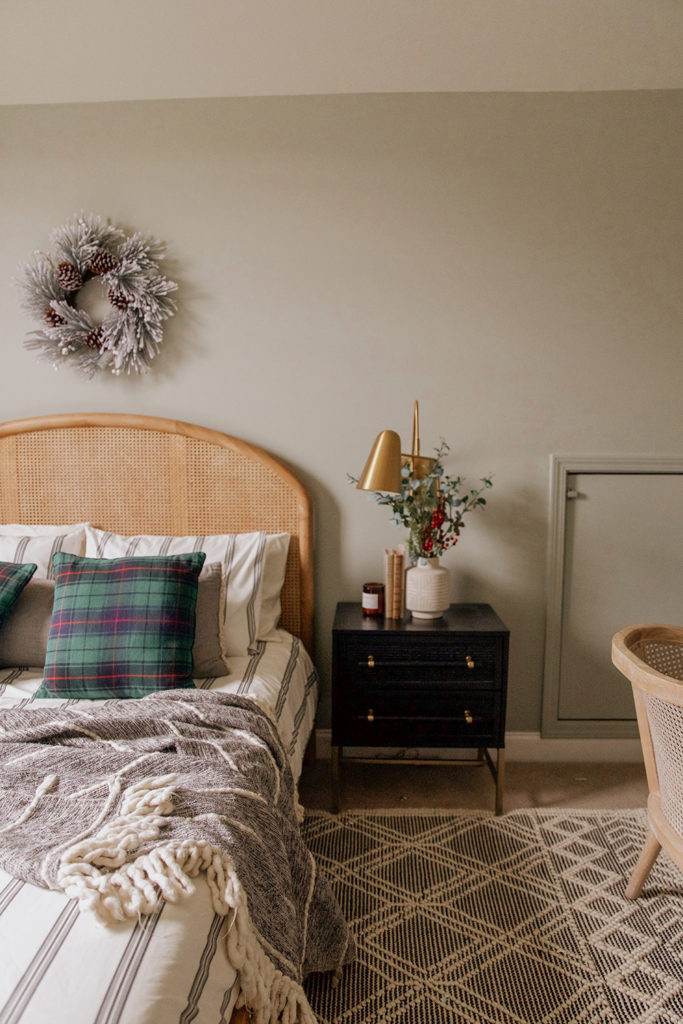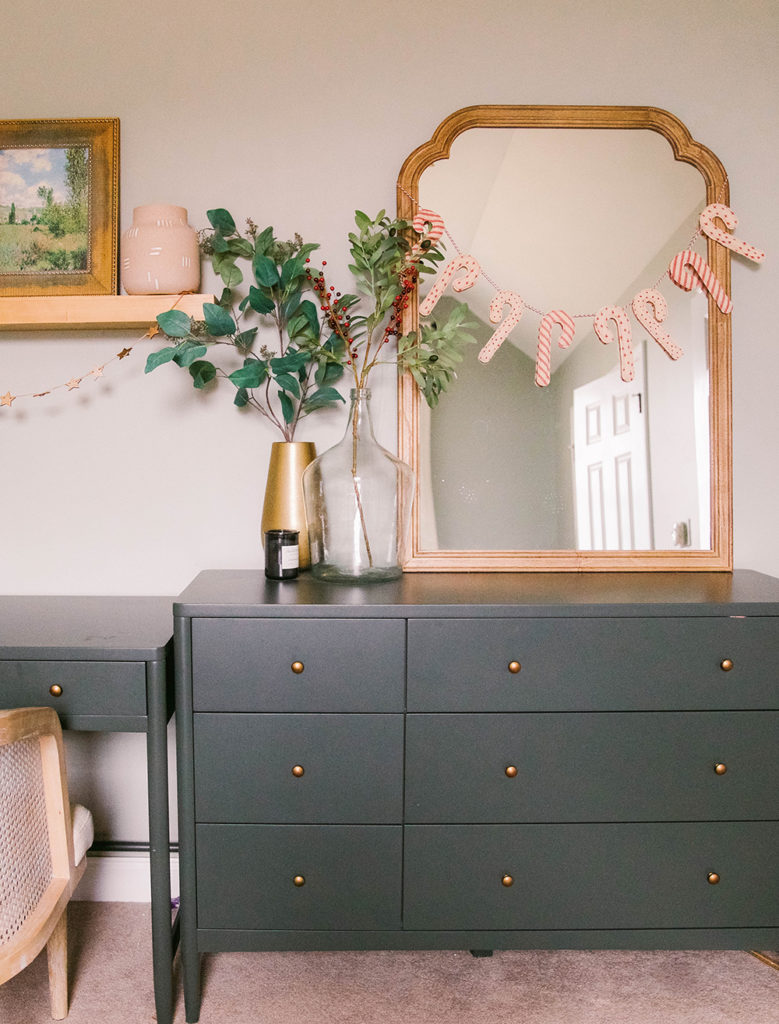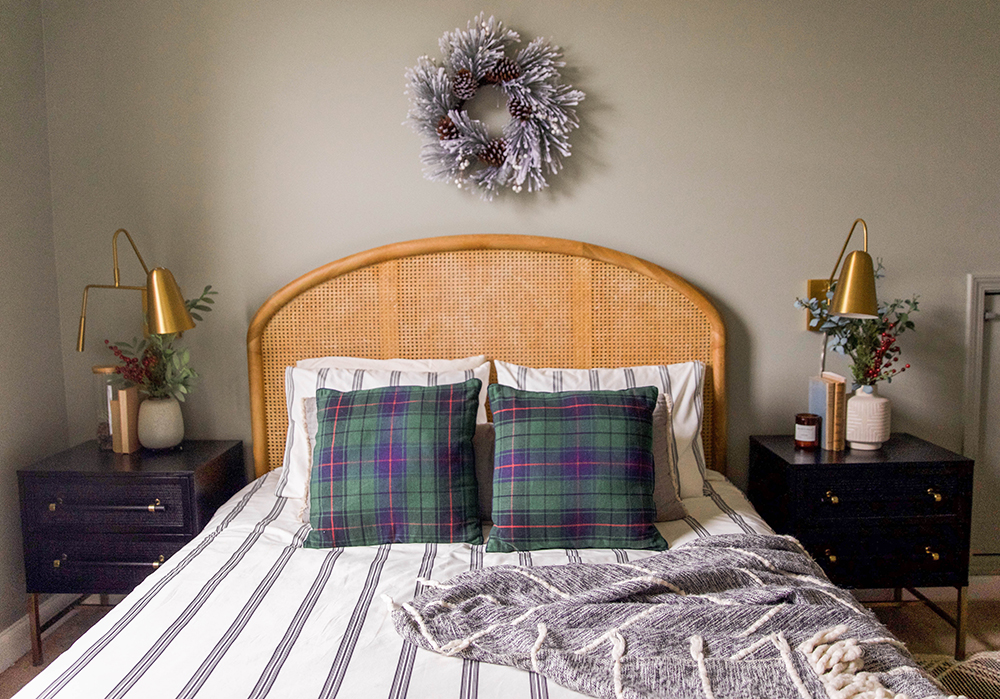 It was so fun to decorate Gabriel's temporary room, which becomes the makeshift guest room. My sister is staying with us for Christmas so she gets the comfy bed, and candy cane mirror;)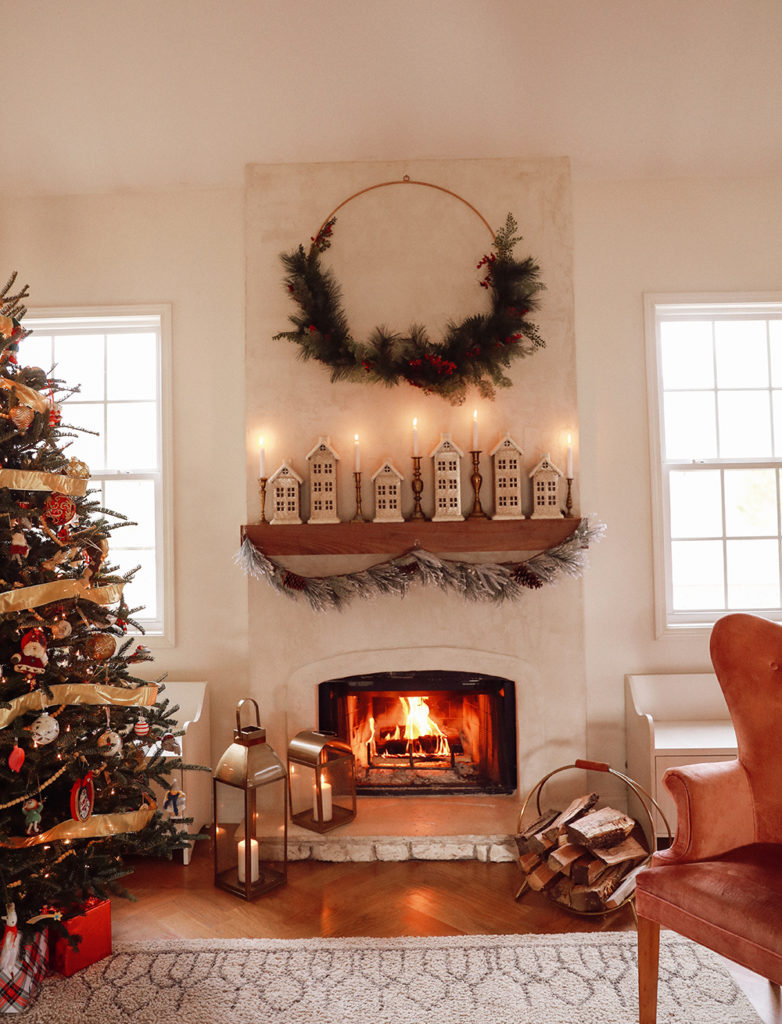 Our last reno project of the year was this fireplace makeover. We didn't get a chance to blog about it yet, but hopefully we can share more of the details on that soon. It has been a slow year on home projects as life with little ones, growing a baby, and newborn days needed to take priority. However, the projects we did tackle are ones that made such a difference on the look and feel of our home.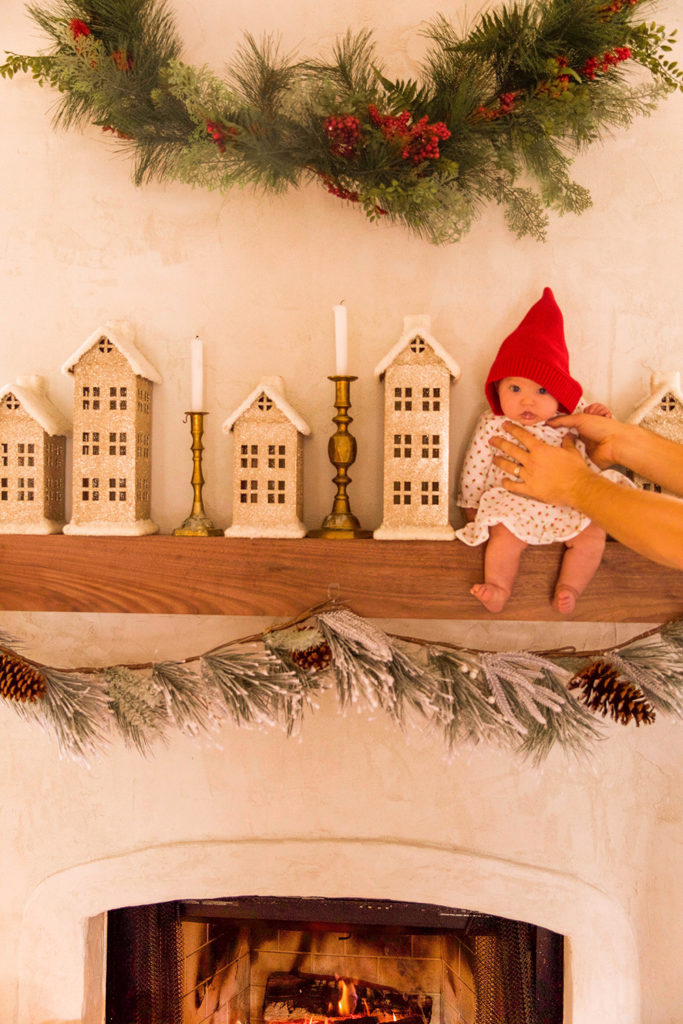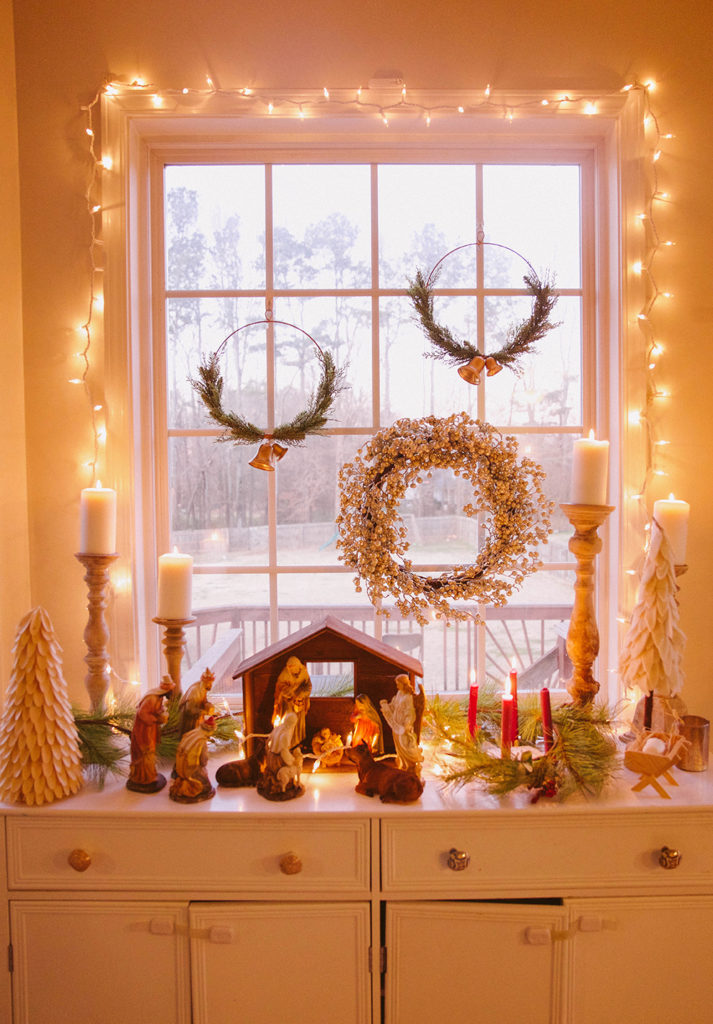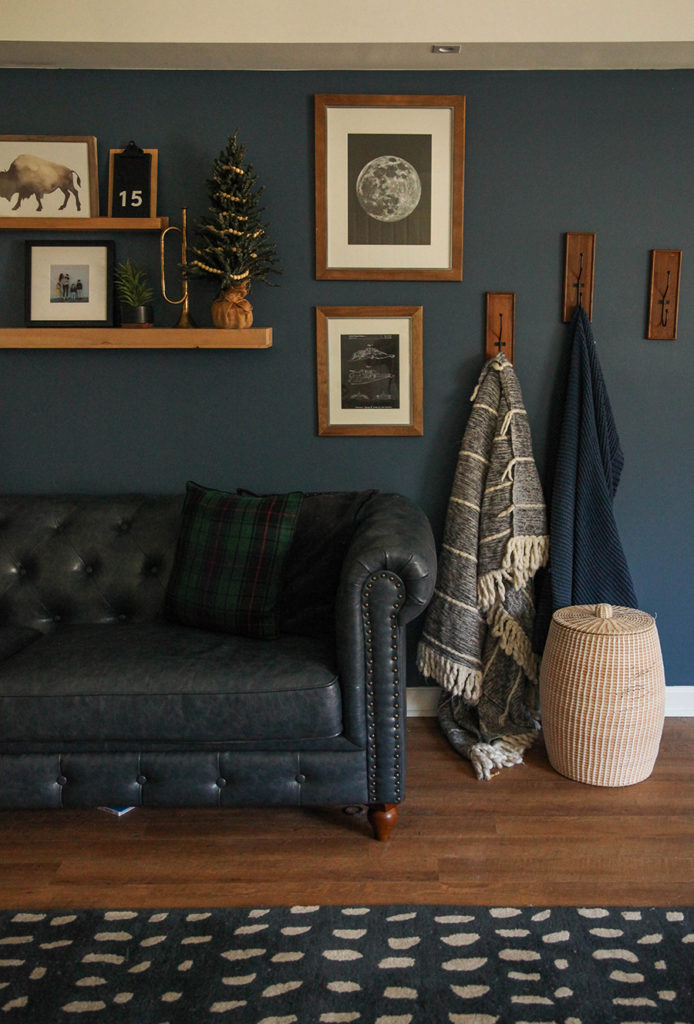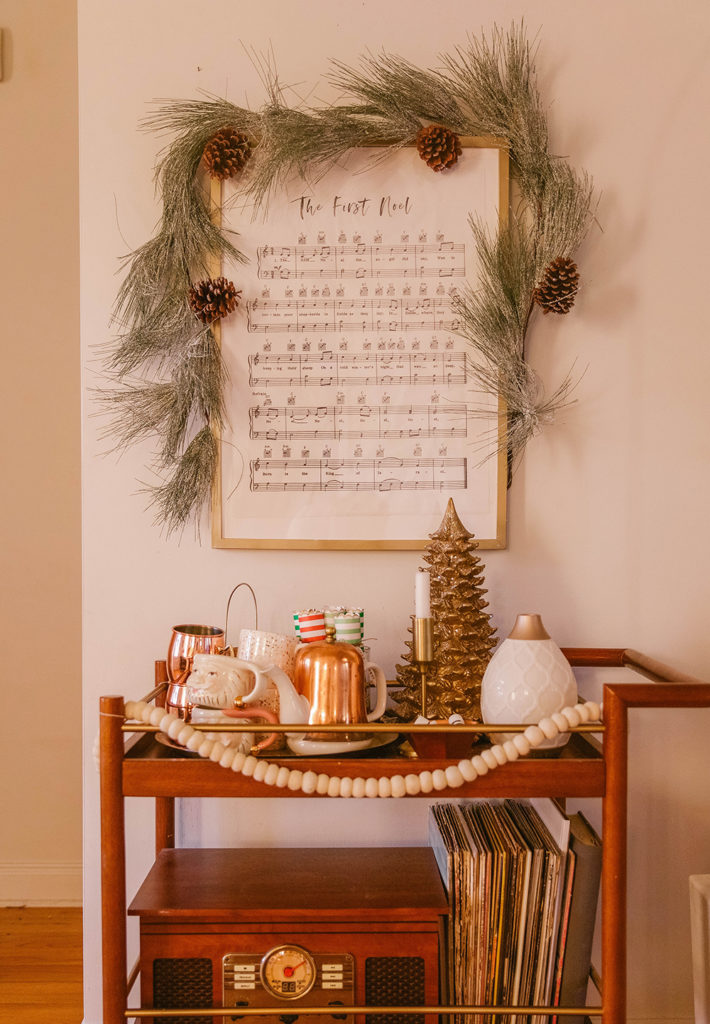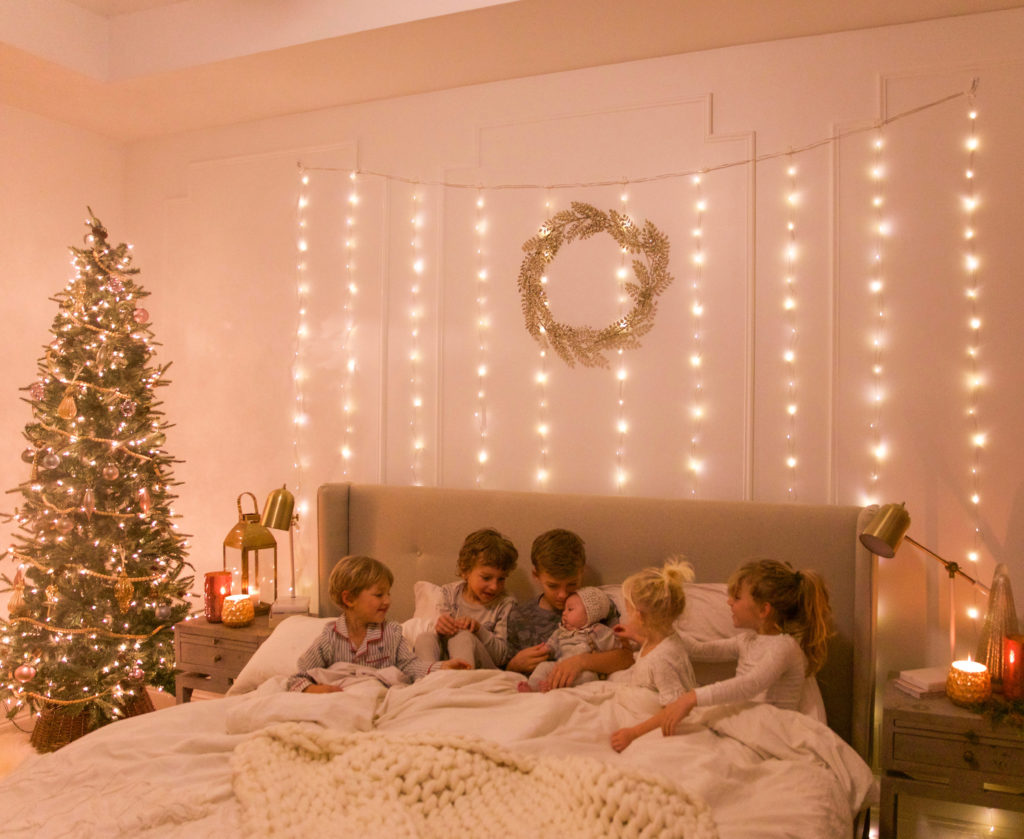 I hope to get up one last post of 2019, but we will be taking some time off with our kids. What a magical time of year it is through their eyes. It's also bananas having them all home with extra energy and requires both parents' full attention! All hands on deck. Wishing you a very special holiday season with your loved ones. We appreciate you all!
Sources:
Village houses
Giant Hoop Wreath – Target last year
Lanterns
Record player
Vintage Candlesticks
Faux mantel garland
Front door wreath – Hobby Lobby
Piano garland – Hobby Lobby
Piano Candlestick holders