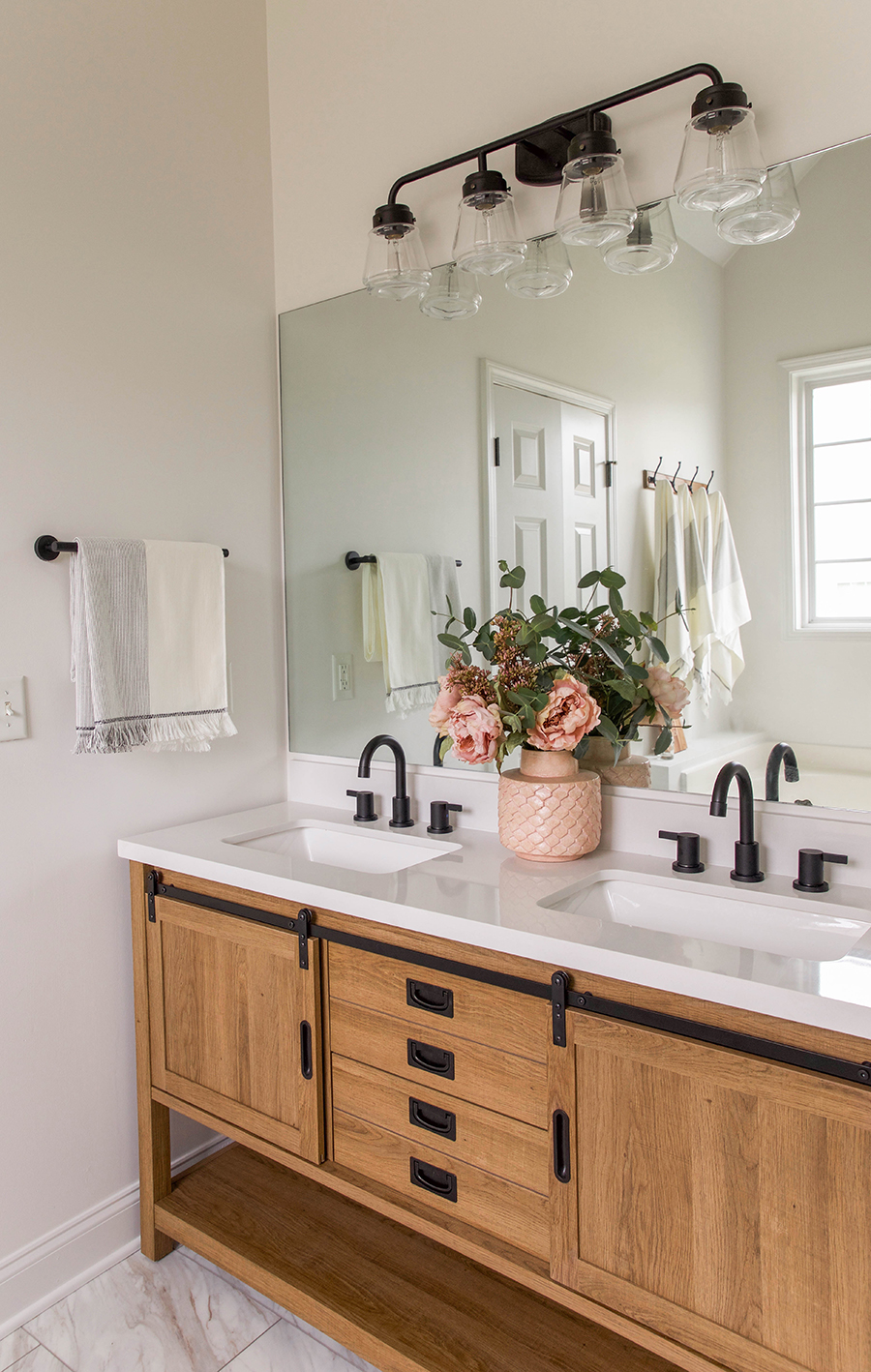 There is nothing like a move on the horizon to light a fire under your tail! Our master bathroom is finished, and today we get to share a little tour with you as well as total cost and sources. we are finally breathing a sigh of relief…​​​​​​​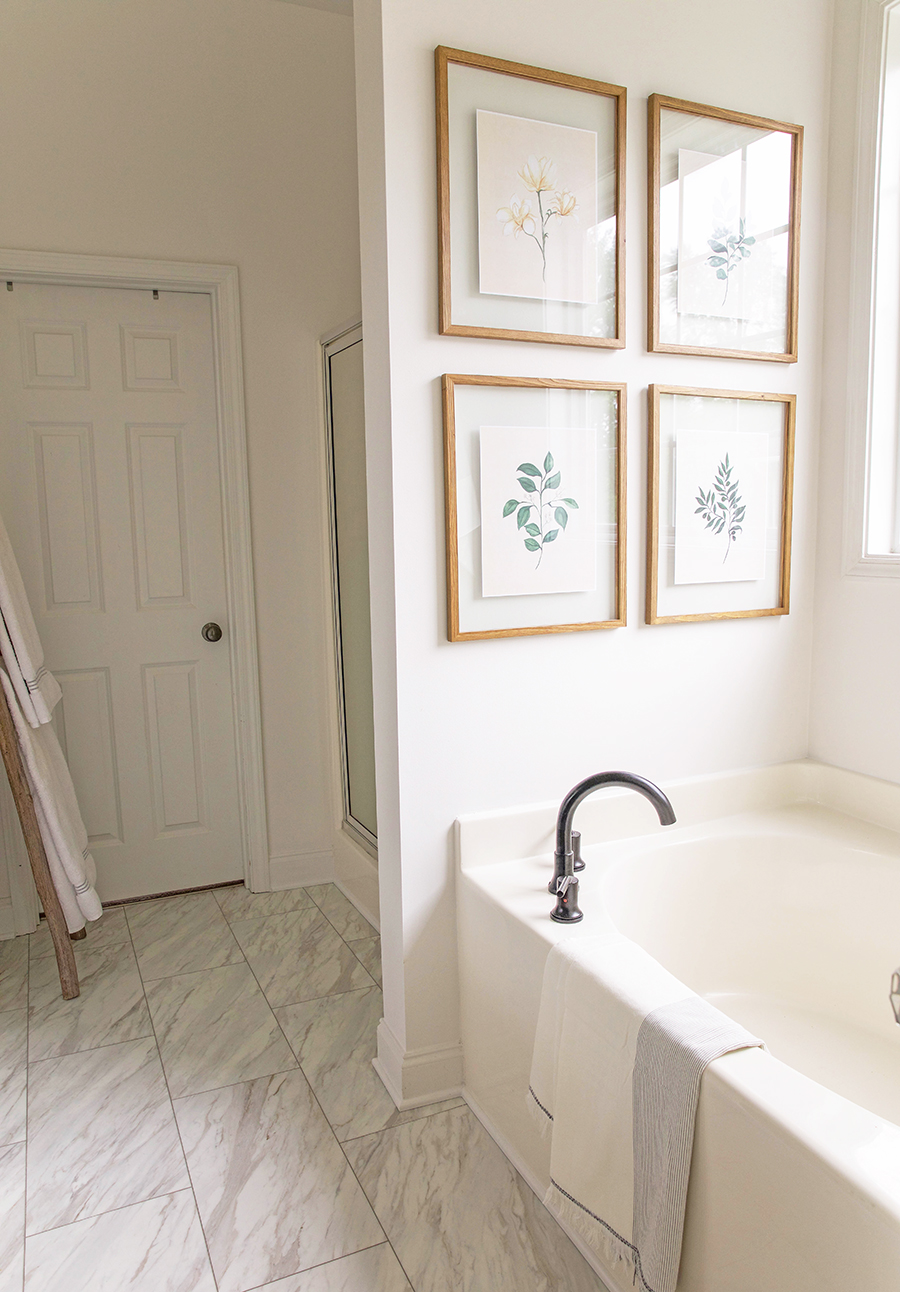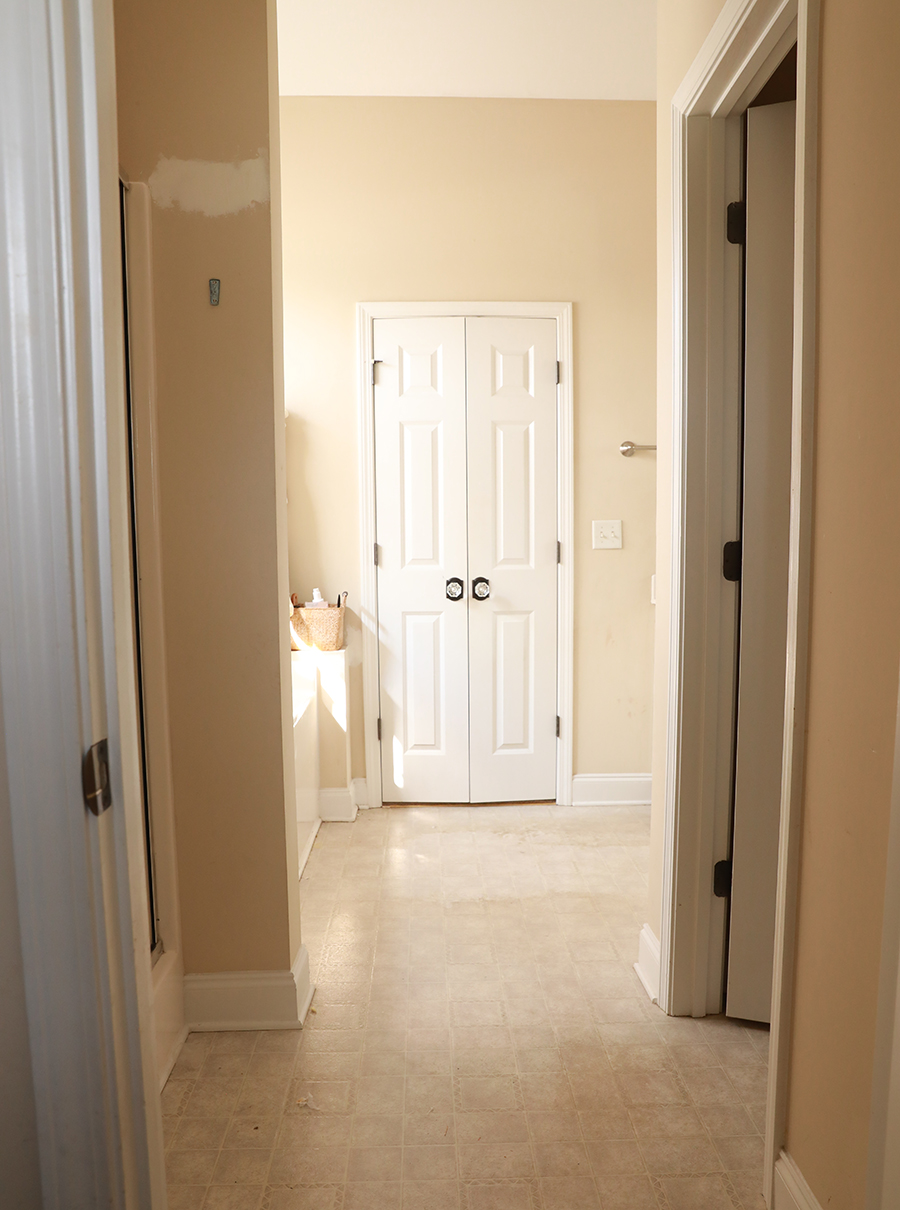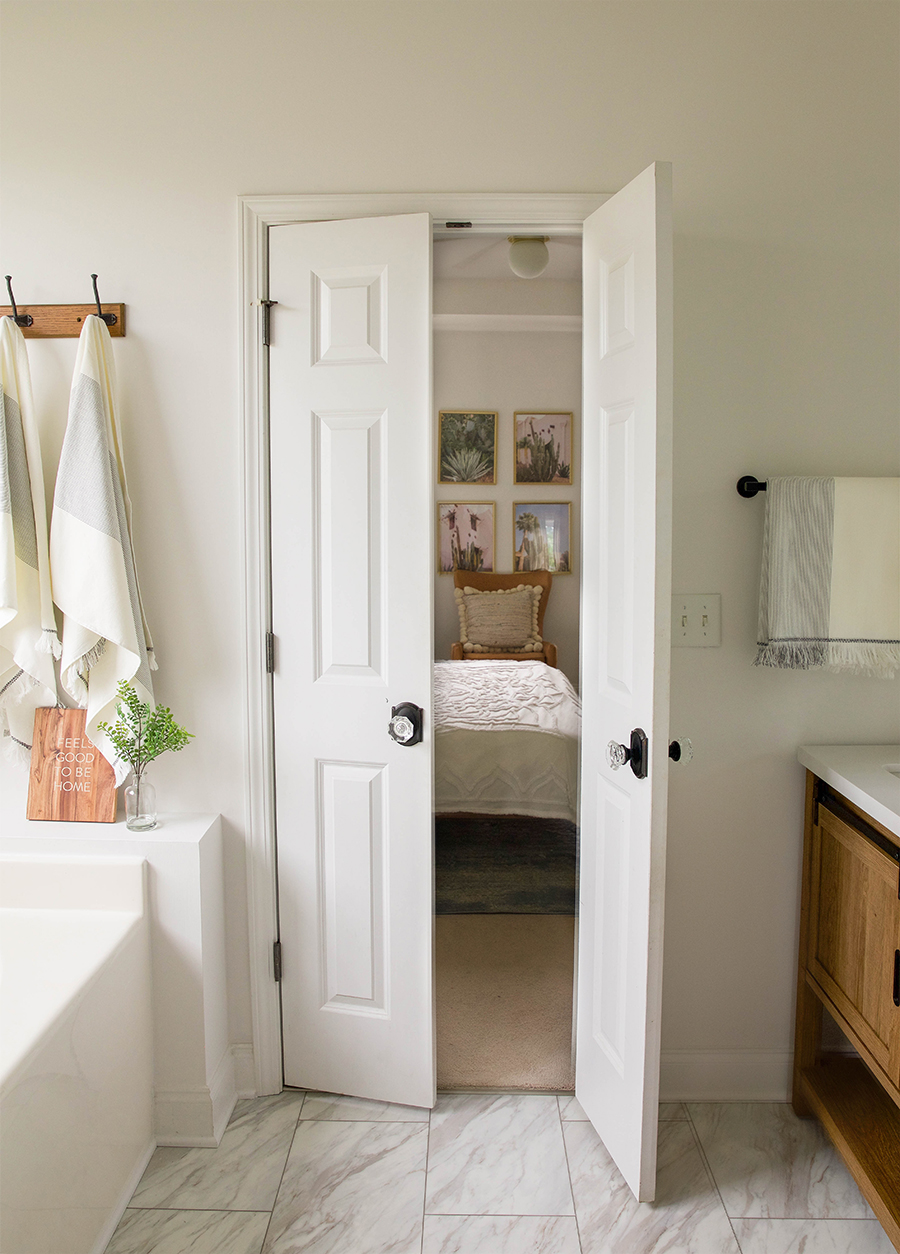 This was a new challenge for us in multiple ways. We had originally hoped to hire out some help for this, but due to Covid restrictions Gabe was on his own! I think he enjoyed being challenged in new ways, and I enjoyed the challenge of designing from a home buyers perspective vs my own personal style.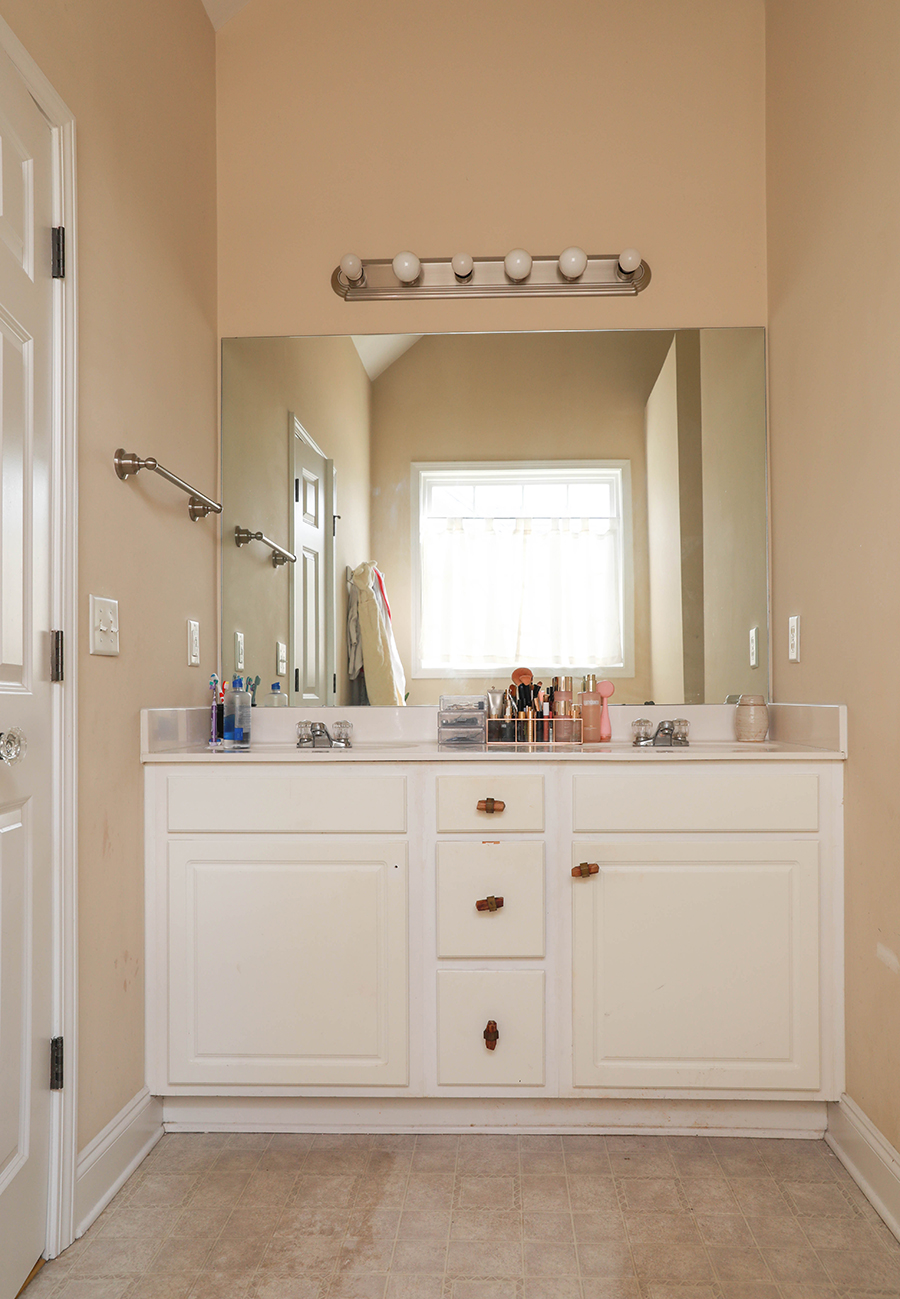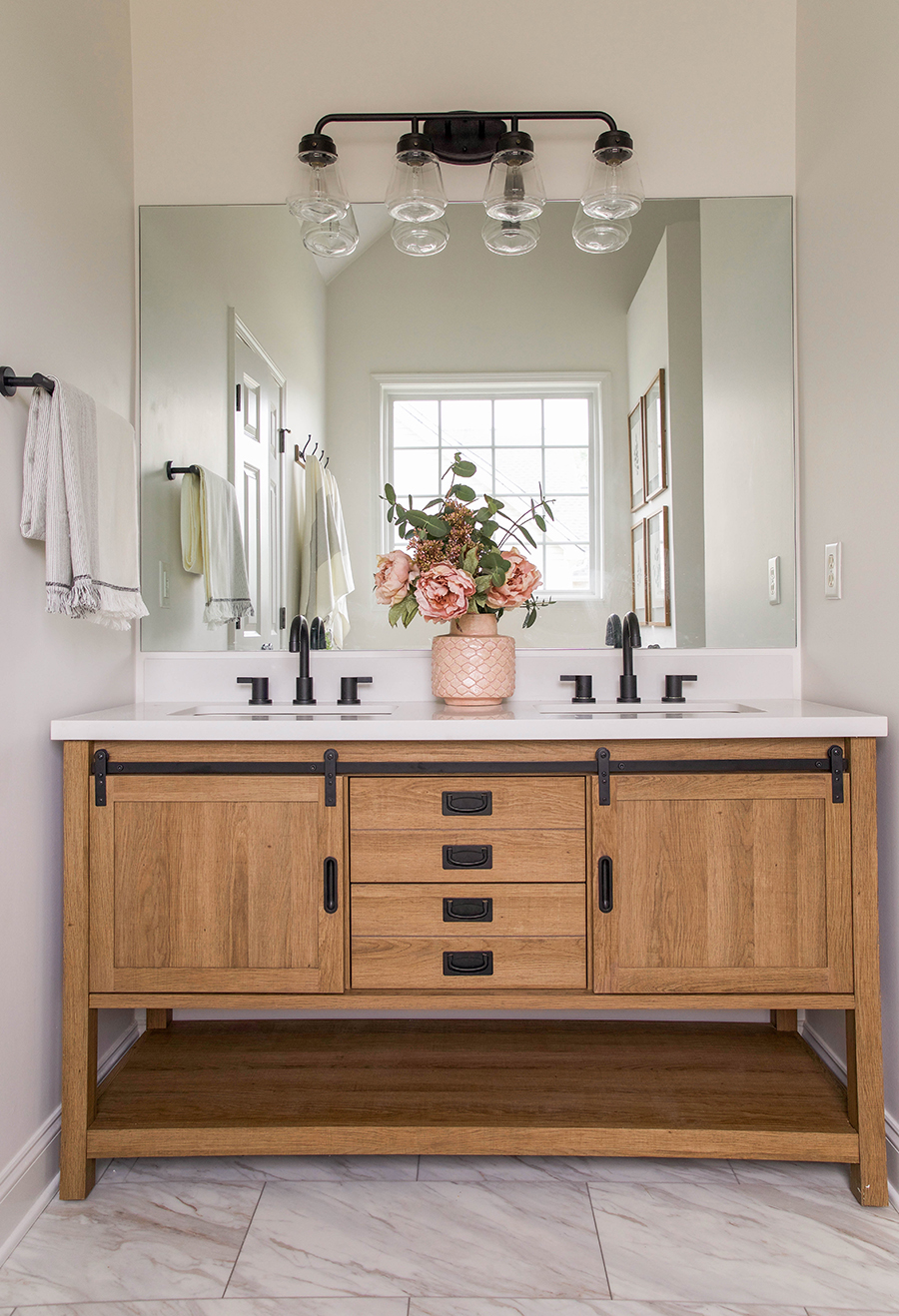 My goal was that this bathroom would feel bright and airy. I also wanted to use elements that could pair well with most colors if the homebuyers want to paint and add their own spin down the road.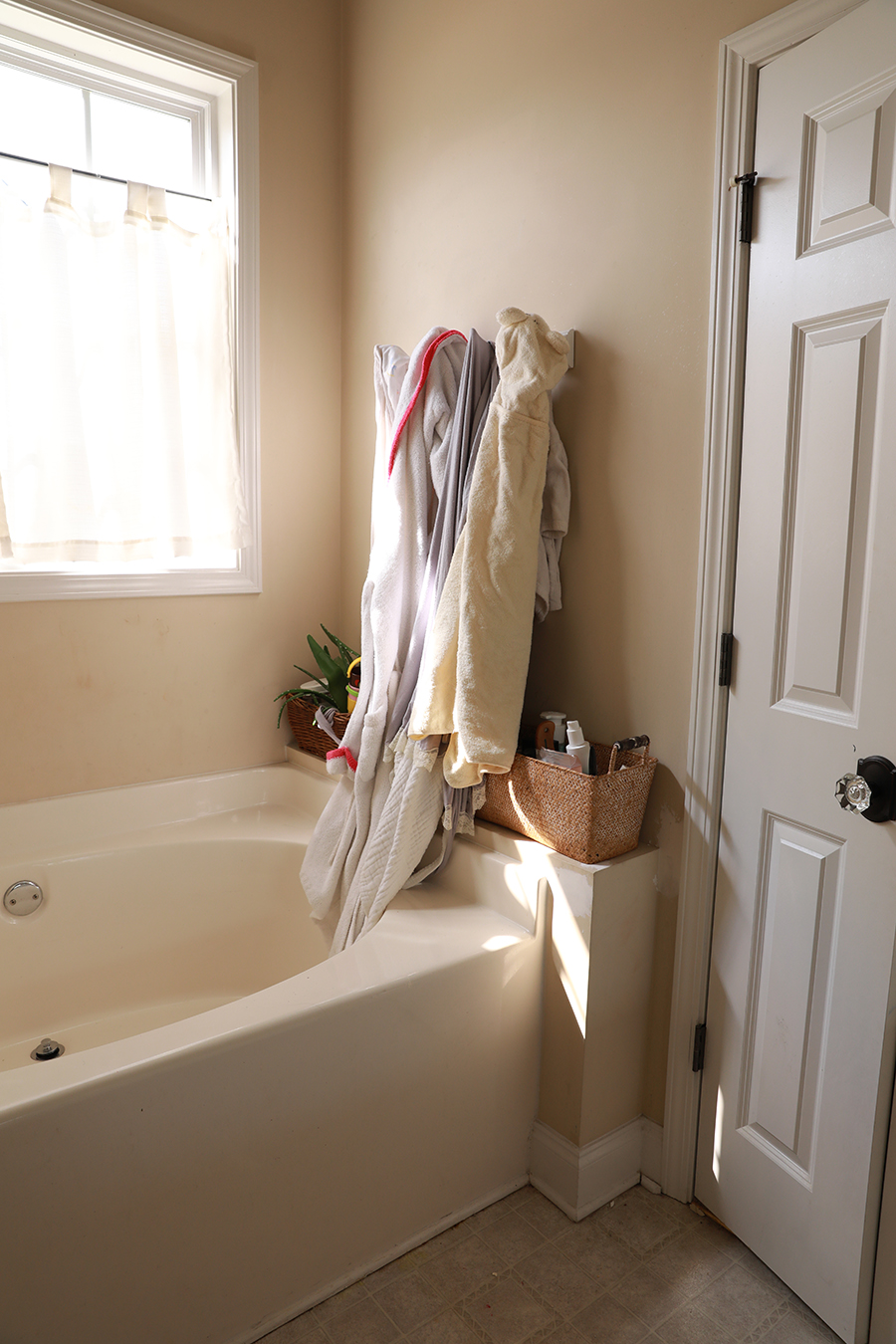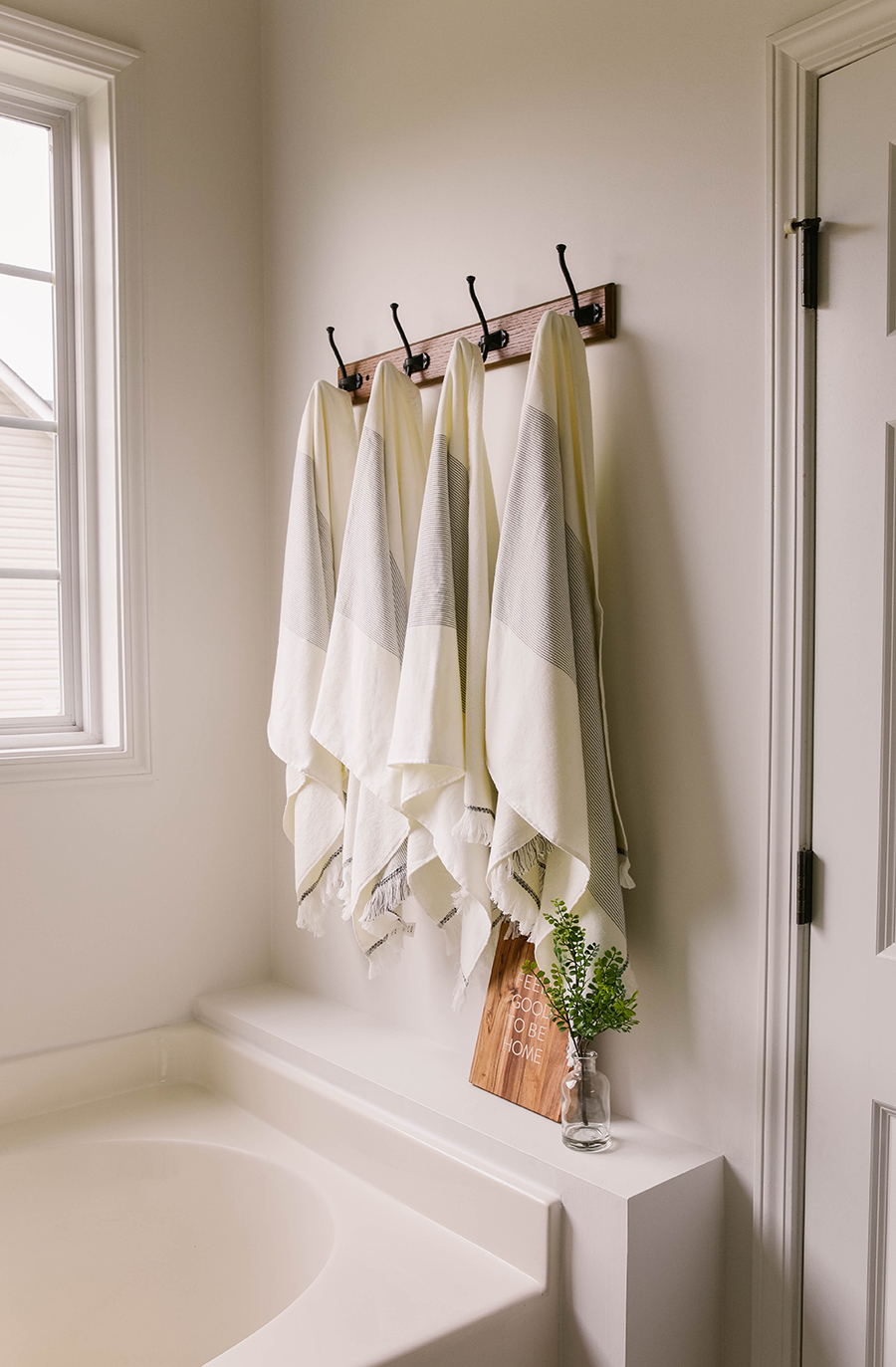 We got lucky that the vinyl flooring wasn't glued down so it was pretty easy to tear up. Gabe used a table saw to cut and size the tile pieces, and a sledge hammer to click and fit into place. You can catch the story highlights if you would like a visual reference. I really love the way it looks in this space. Such a difference!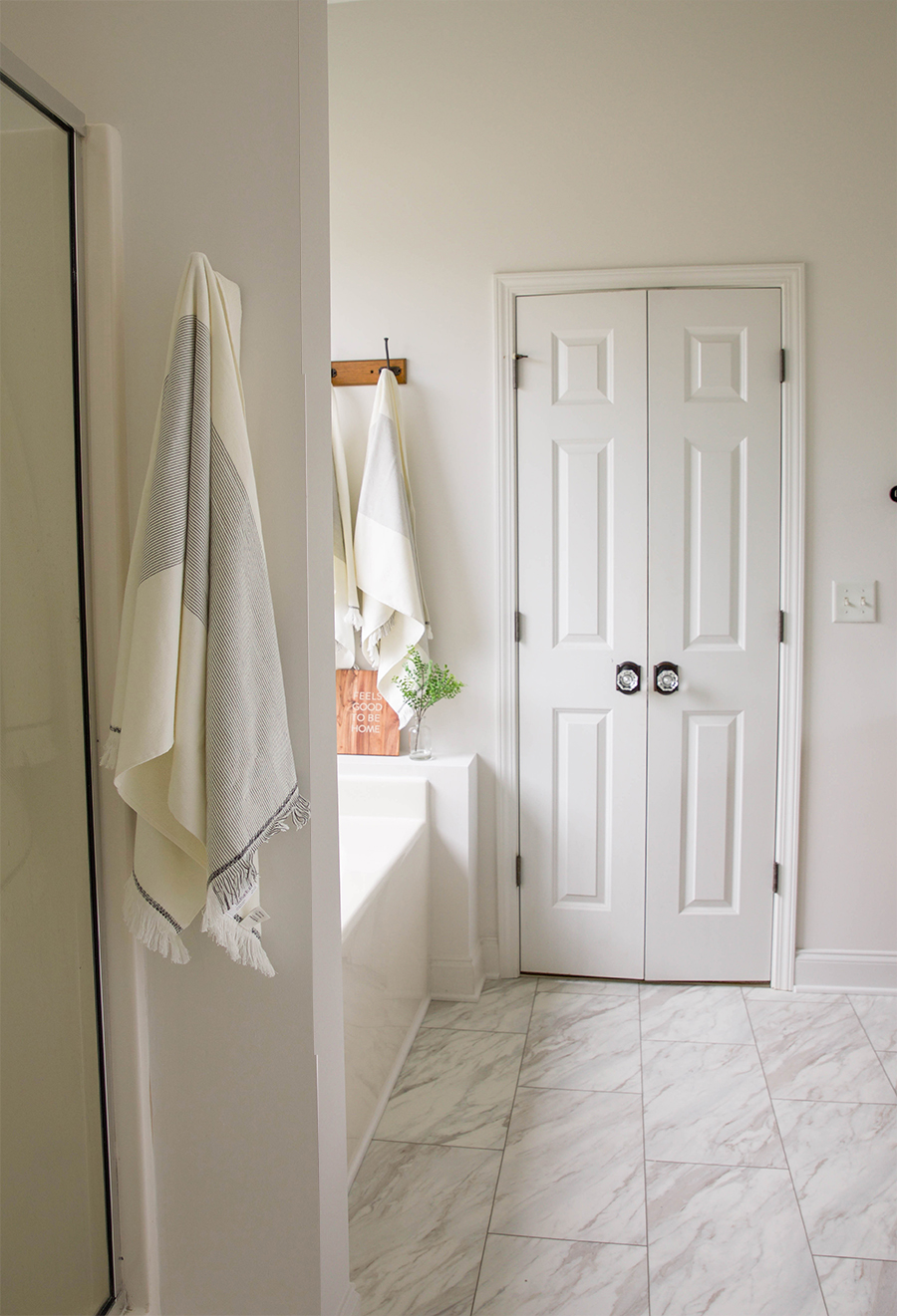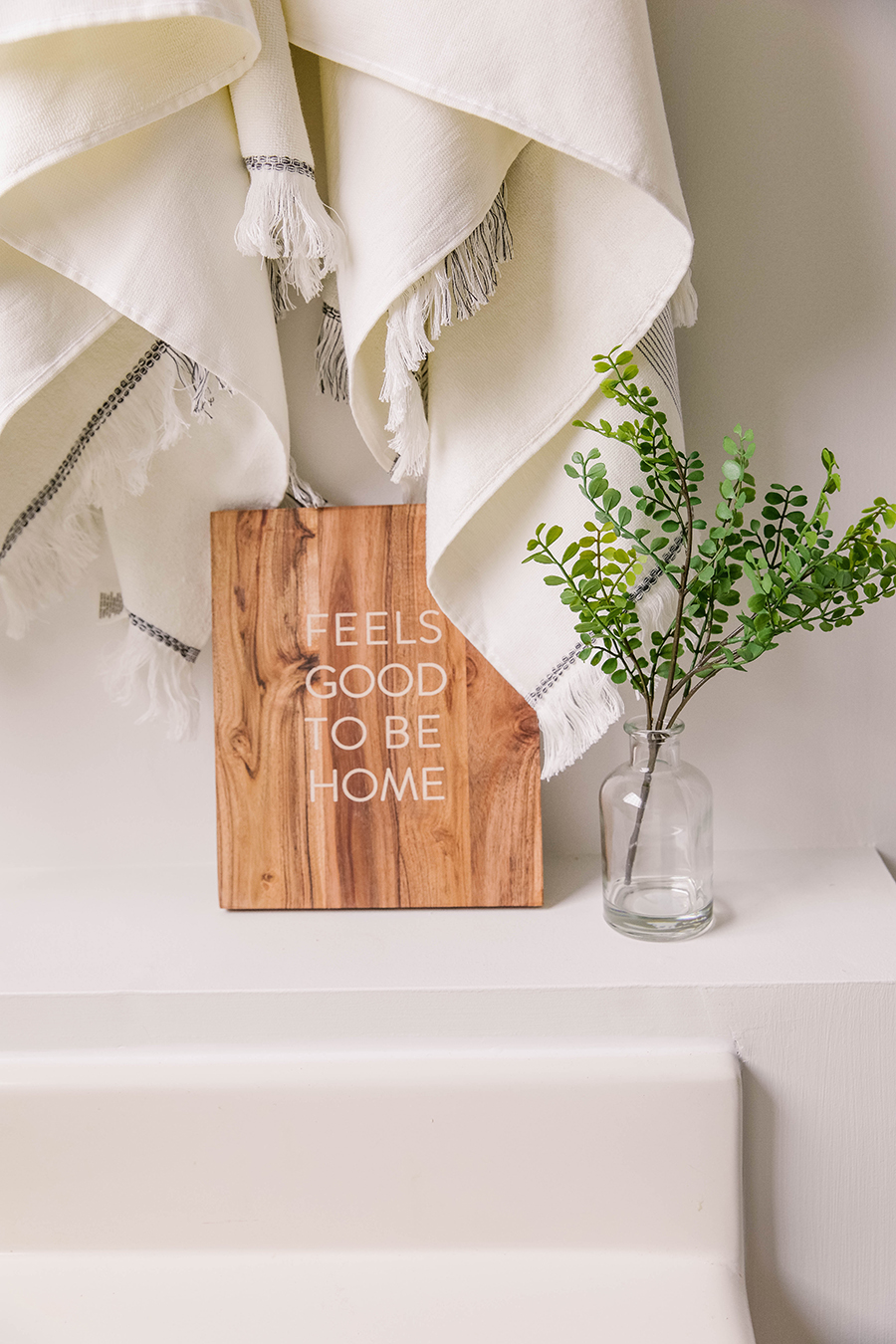 The hardest part of this renovation according to Gabe was troubleshooting parts of the faucet, shower set, and tub set plumbing. We realized after we installed the vanity that the sink drain was a larger than what the faucet set came with. Gabe was able to find the parts he needed online, but there were definitely big time delays we now have come to expect with home renovation projects!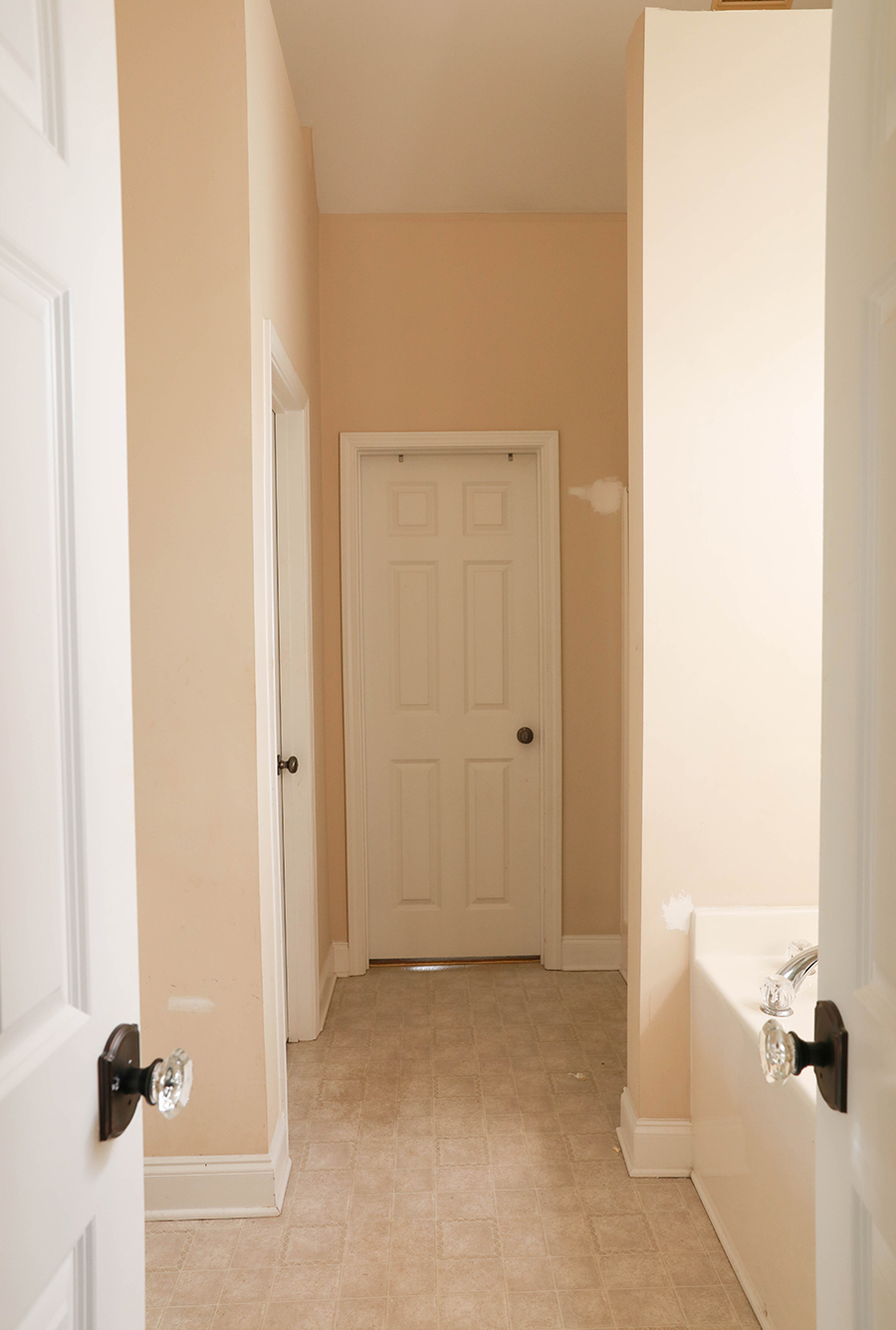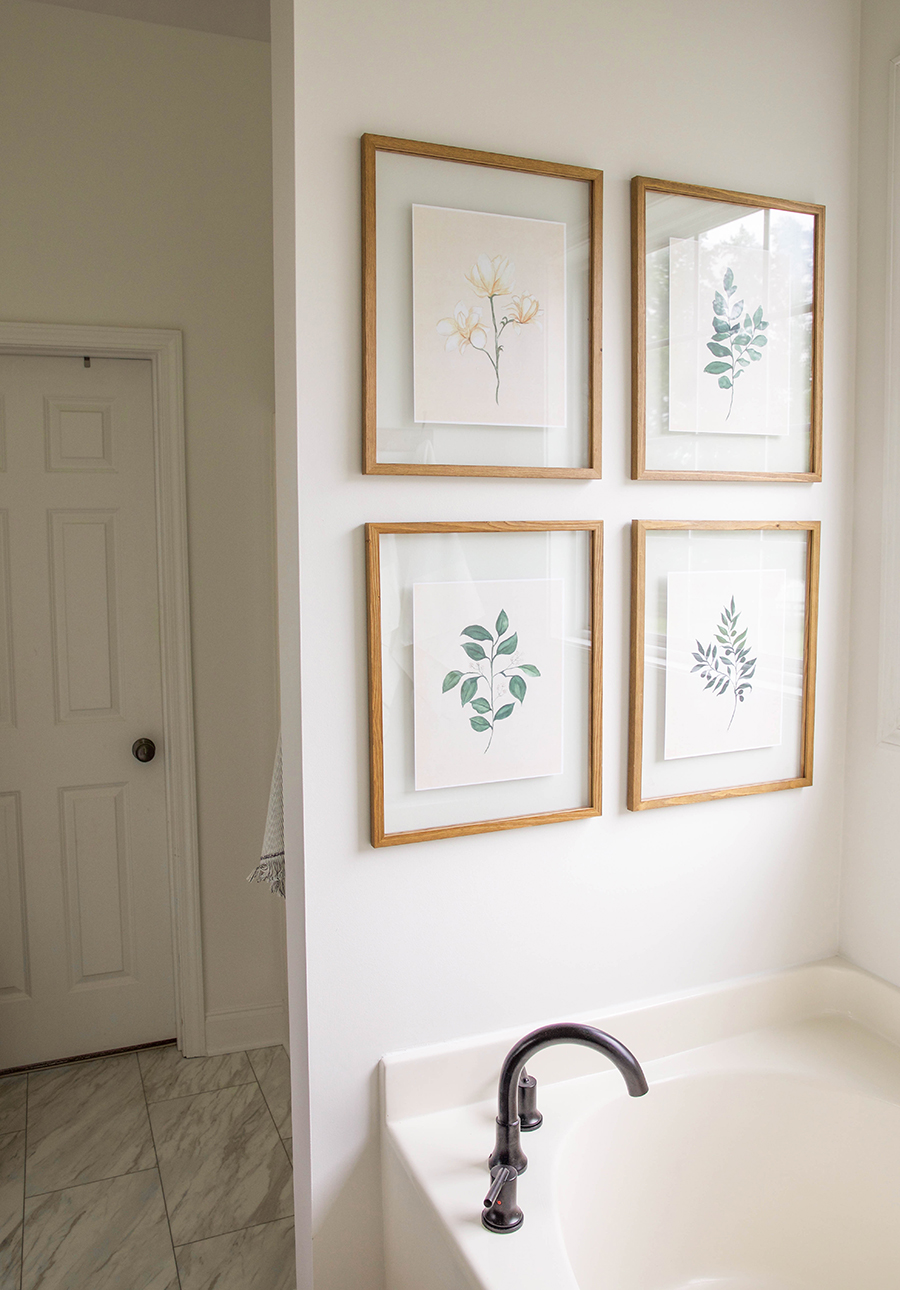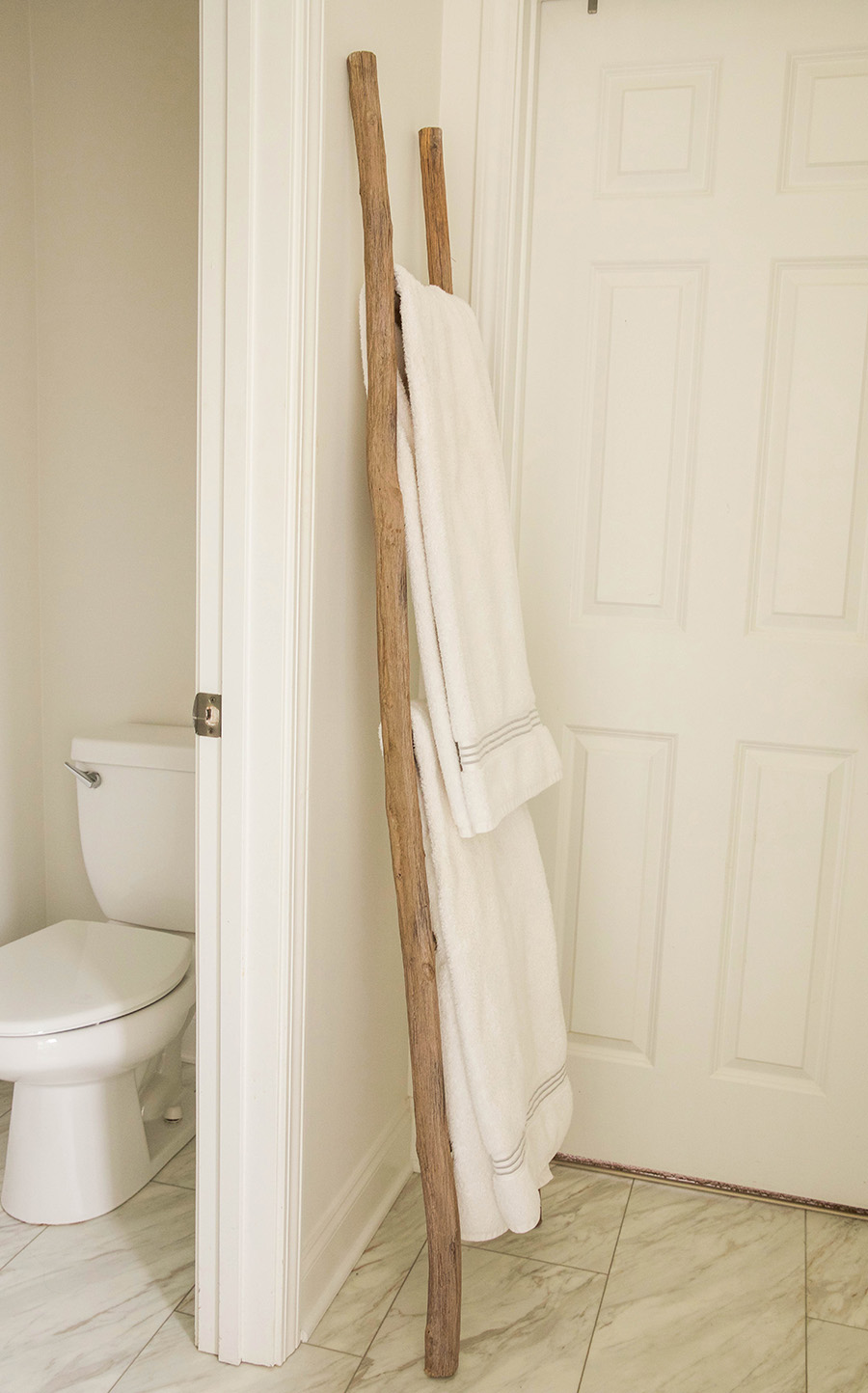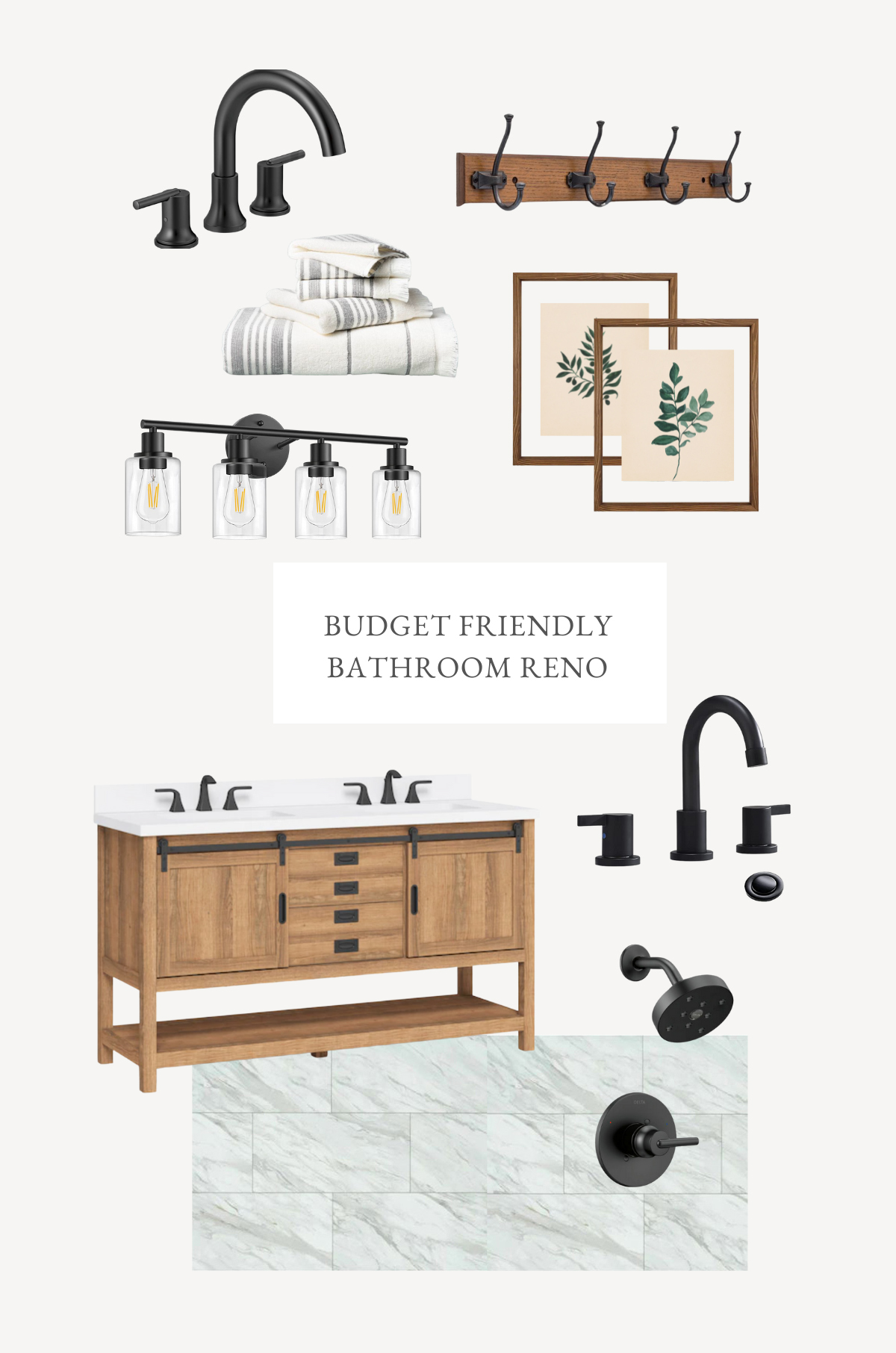 Sources:
Track light (sold out but similar) – $138
Faucets x2 – $65 ea.
Vanity (similar here or here) – Found on clearance for $450
Smartcore Flooring – $250
Tub Faucet Set – $270
Shower head Set (Or here) – $140
Tub Drain – $20
Towel Bar and Toilet Paper Holder – $30
Paint – White Moderne by Behr – (Already had on hand but about $65 a gallon)
Towels – $13 ea.
Towel Hook Bar – $35
Ladder (We have had this one for a long time, but linked a similar one from wayfair)
Watercolor Botanical Art – Created for our shop Maris Home
Frames – (BOGO sale) $20 ea.
__________________________________
Total Cost: $1595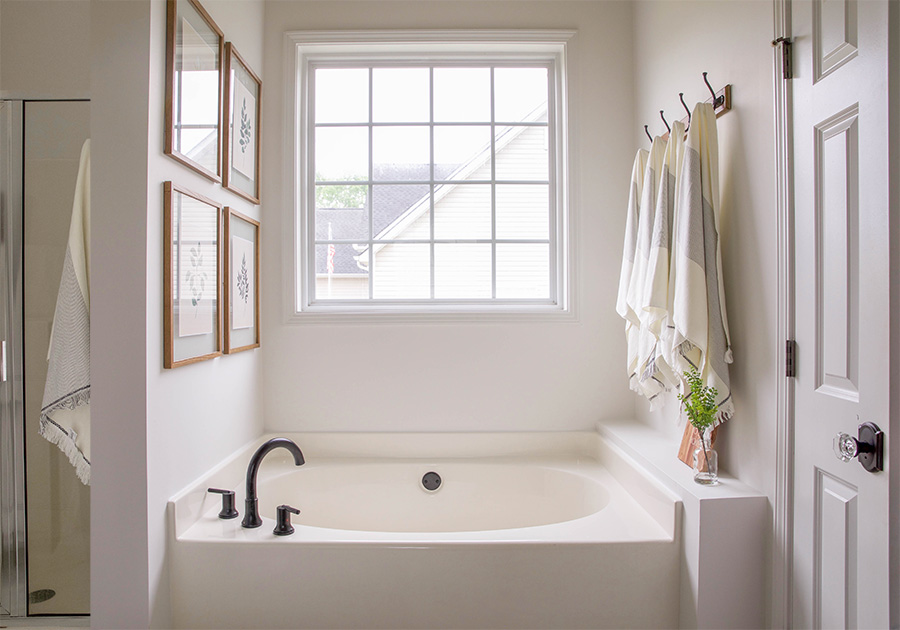 This renovation proved to me that you don't have to sacrifice quality or good visual appeal if you are on a budget! I love the way this bathroom turned out, and I wish we would have bit the bullet sooner. Thanks for letting us share this process with you. We are happy to answer questions below!