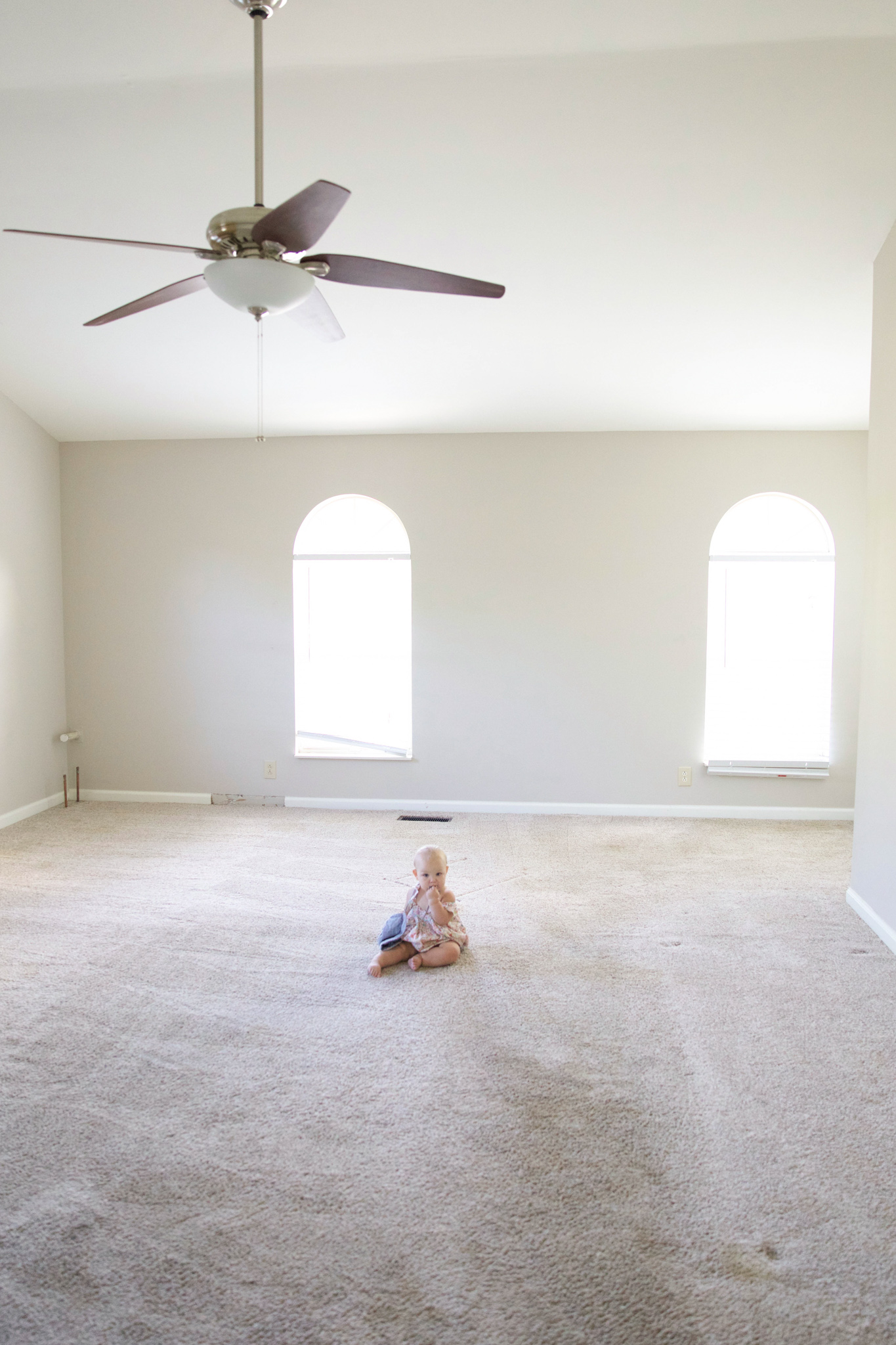 When we found this house at the last minute, we kept an open mind with what we could change to make it more functional for our family. Most homes with a "bonus room" are used as additional lounge space in the upstairs, but we will be converting the room into a colorful shared bedroom for the girls.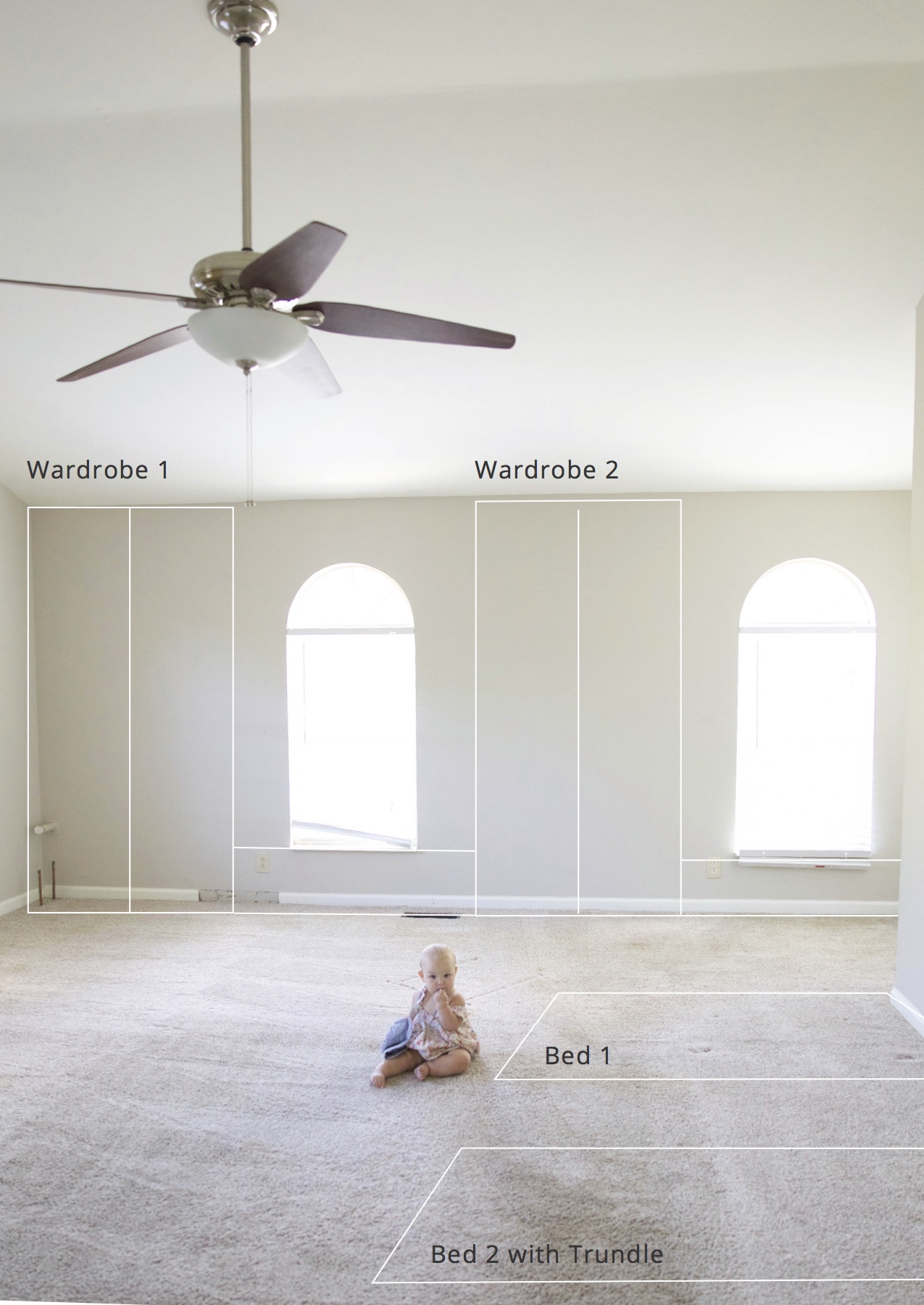 No closets? No problem. (We hope.)
Since the bonus room has off center window situations, I am going to work the much needed closet space in between by adding IKEA wardrobe cabinets trimmed out to look like built ins. I am also hoping to add some ceiling height curtains next to soften up the space and even out the spacing.
Chiara won't be moving in until the new baby needs the nursery, but I will be aligning two single beds + a trundle against the side wall. This keeps some open space still in the center of the room for play.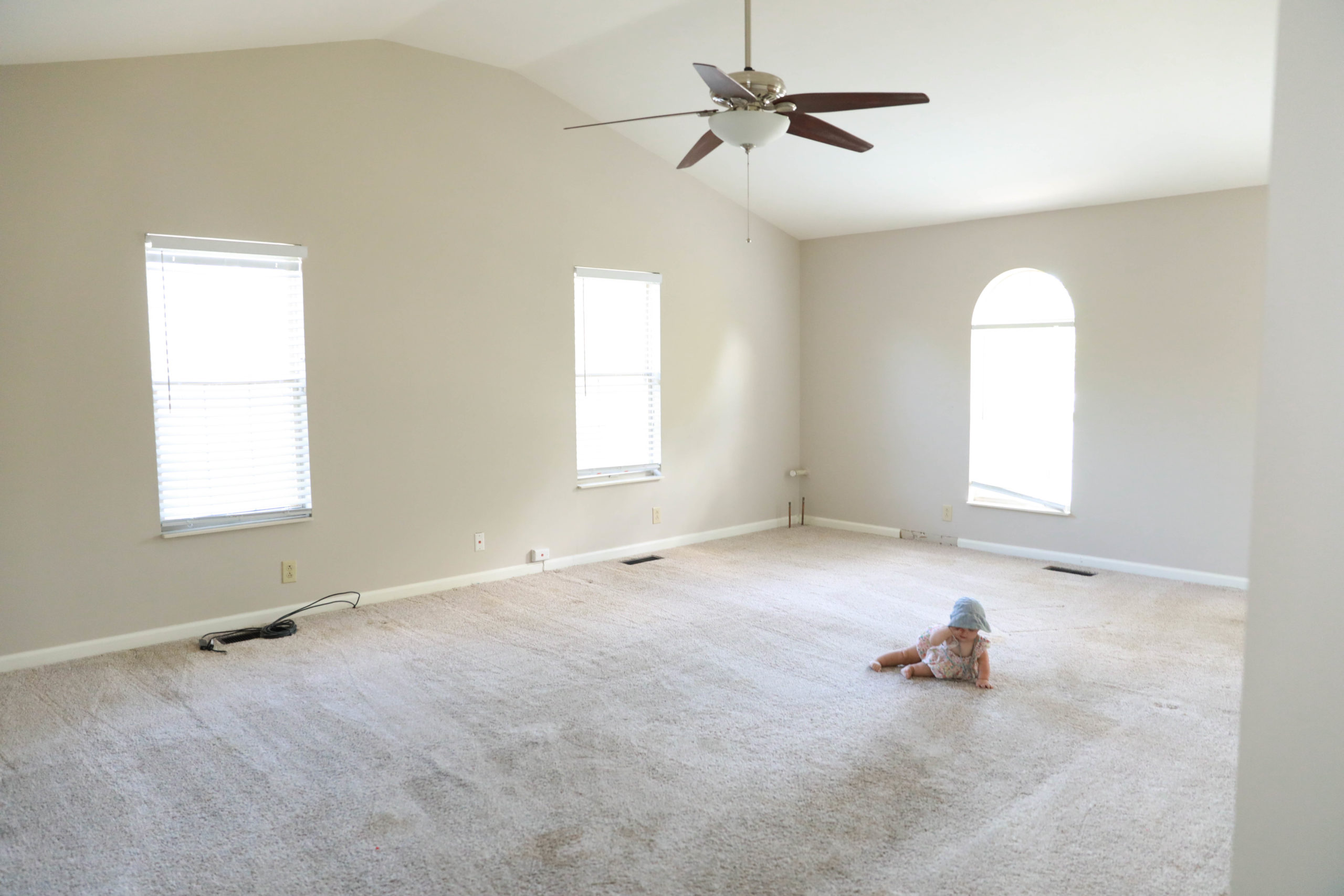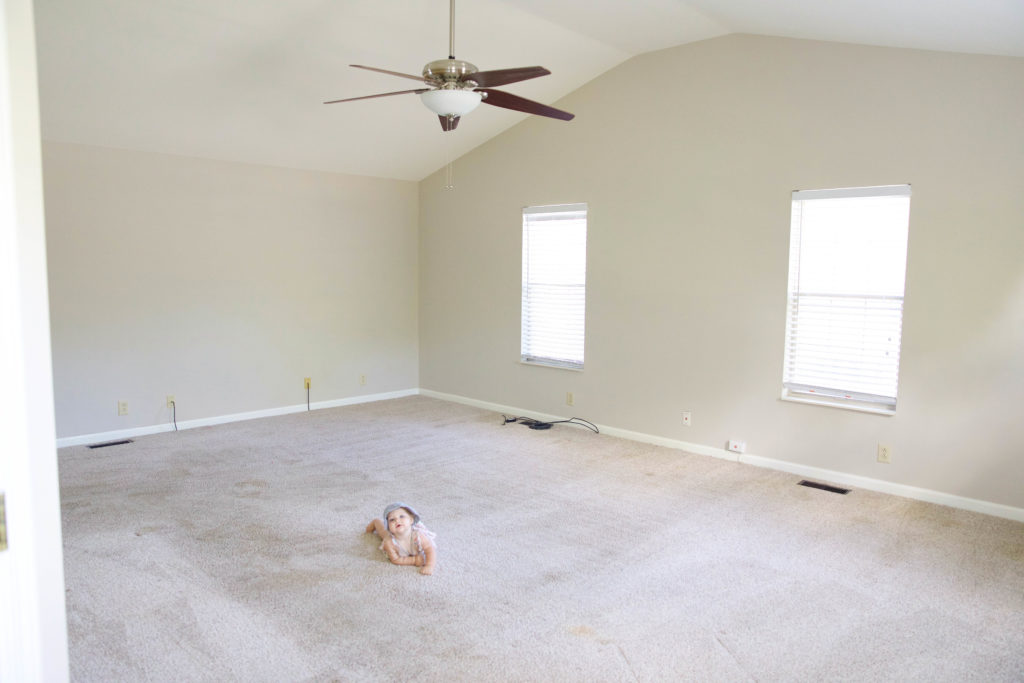 The photos above are from move in day, and as you can see Chi-Chi was still a roly poly crawling around:) The opposite wall to the wardrobe/closet area will be a long table or double desks to create a good work station for homework or art! This also leaves some flexibility for window benches or an additional day bad on the wall facing the beds.
Carpet
For a room this size, carpet will be coziest. I am researching types that are easier to maintain + cost effective. Any suggestions welcome!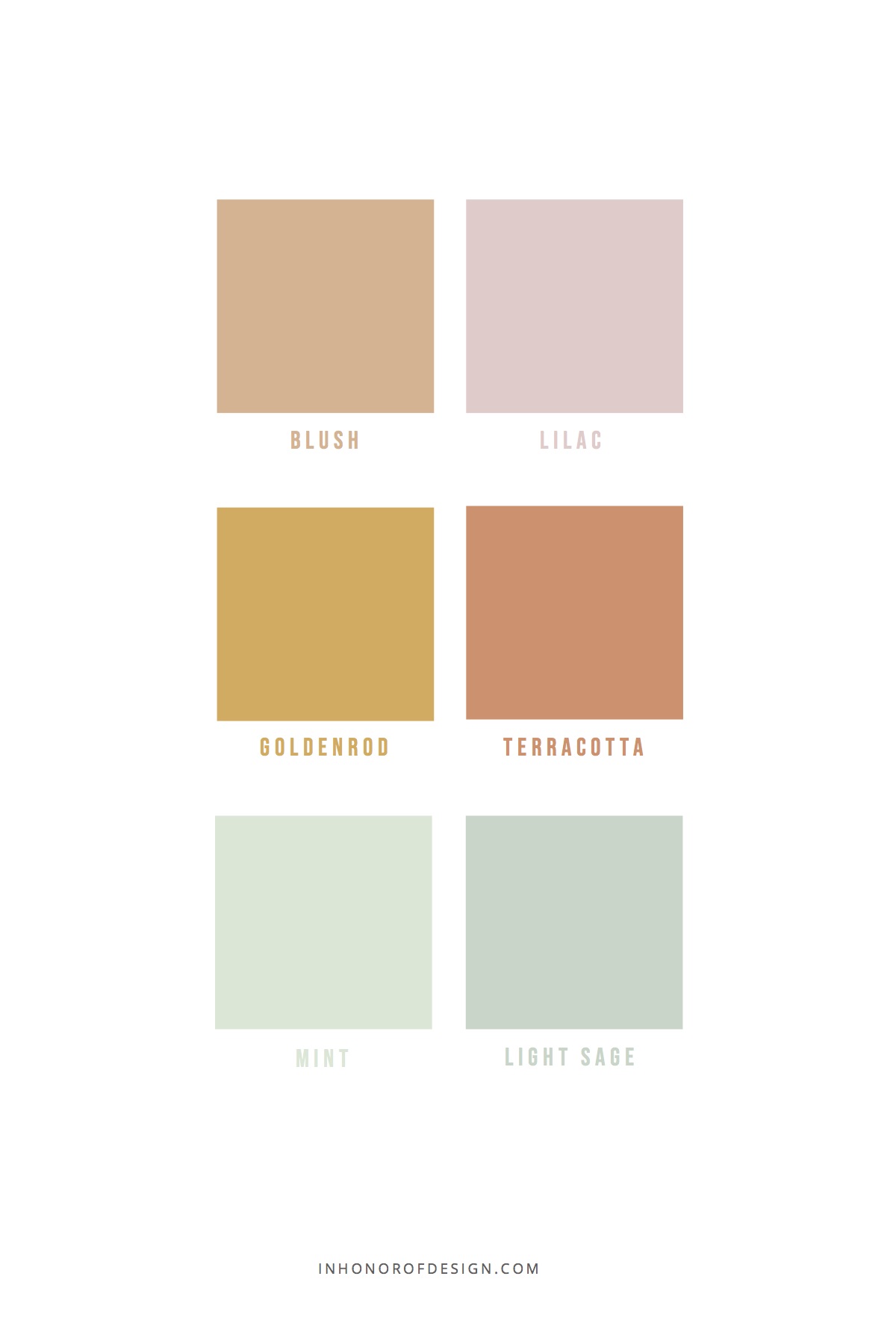 Color palette
When I asked the girls what color they wanted their room, Azelie pretty confidently showed me some butterflies in a book she loves. "These colors!" Veronica thankfully is all about pastel greens and blues so it works out. It may be tricky finding a paint color that works with a room with high ceilings that isn't white.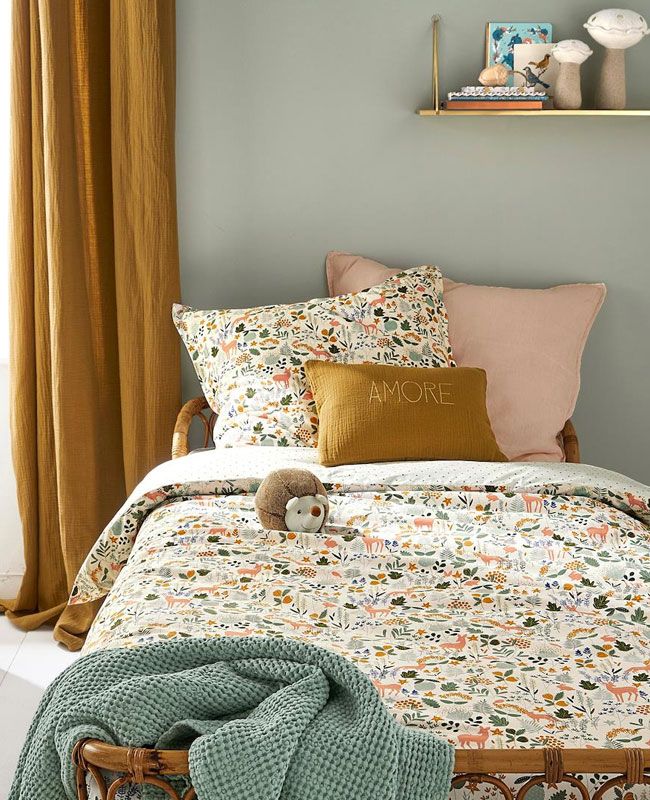 (A great example of color pattern mixing that looks similar to our color palette! Source)
My design process for problem solving a space
I think it is so helpful to share the design process. I always want to push myself to create from a stand point of what feels unique and right for the person in the home, not necessarily what is on trend. Scrolling too much of instagram or pinterest can slowly warp your original goals. My process for problem solving and planning usually goes something like this:
1) Sit in the room for a long period of time and think through main goals of the space.
2) Decide on color palette and main focal points.
3) Pin a few inspiration images to a board that help me think outside of the box.
4) Plan out and design the room. In this case, I first decided where closet storage would need to be since it would be the largest portion of wall space. Next was plans for three beds, followed by desks.
5) Search and source the bigger items first, and base the rest of the smaller decisions supporting/complimenting the main focal points.

A few examples I pinned…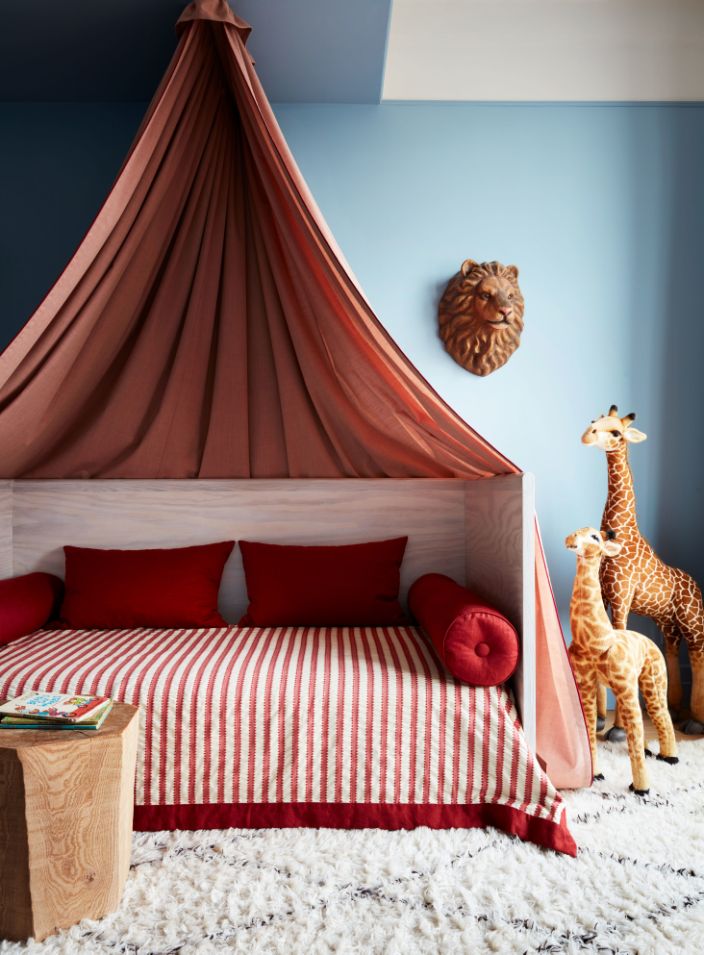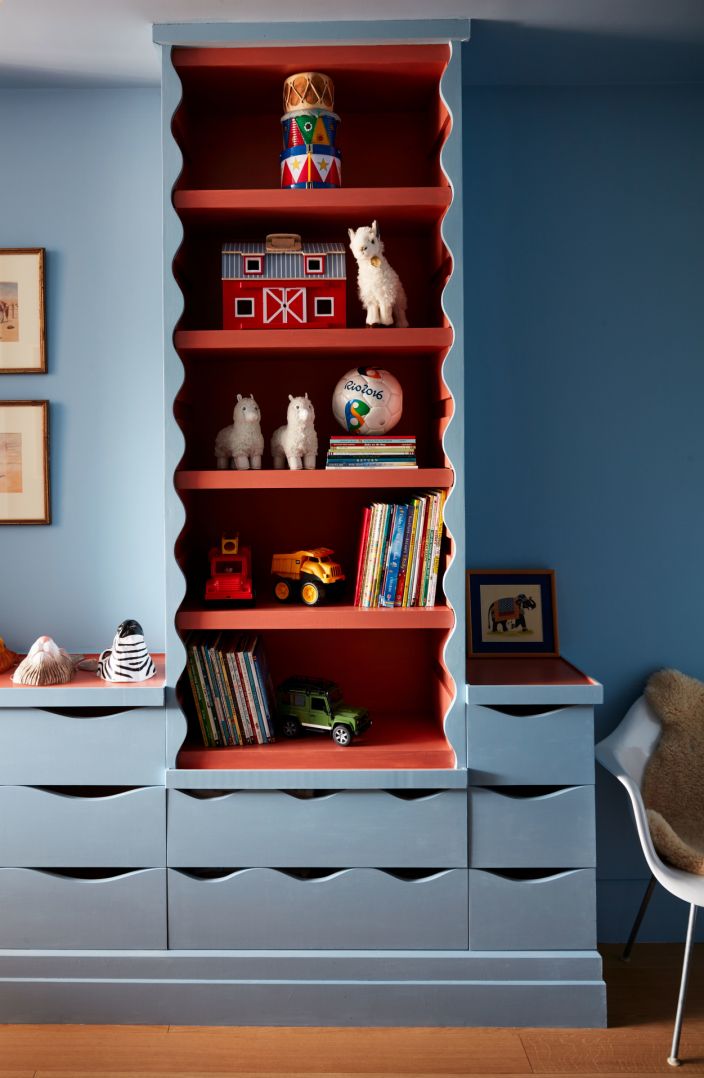 (Design by Giancarlo Valle Source)
A colorful tent above a basic frame bed? Contrast paint colors in bookshelves? Wave trim? I am taking note of how this space felt like an escape from the world!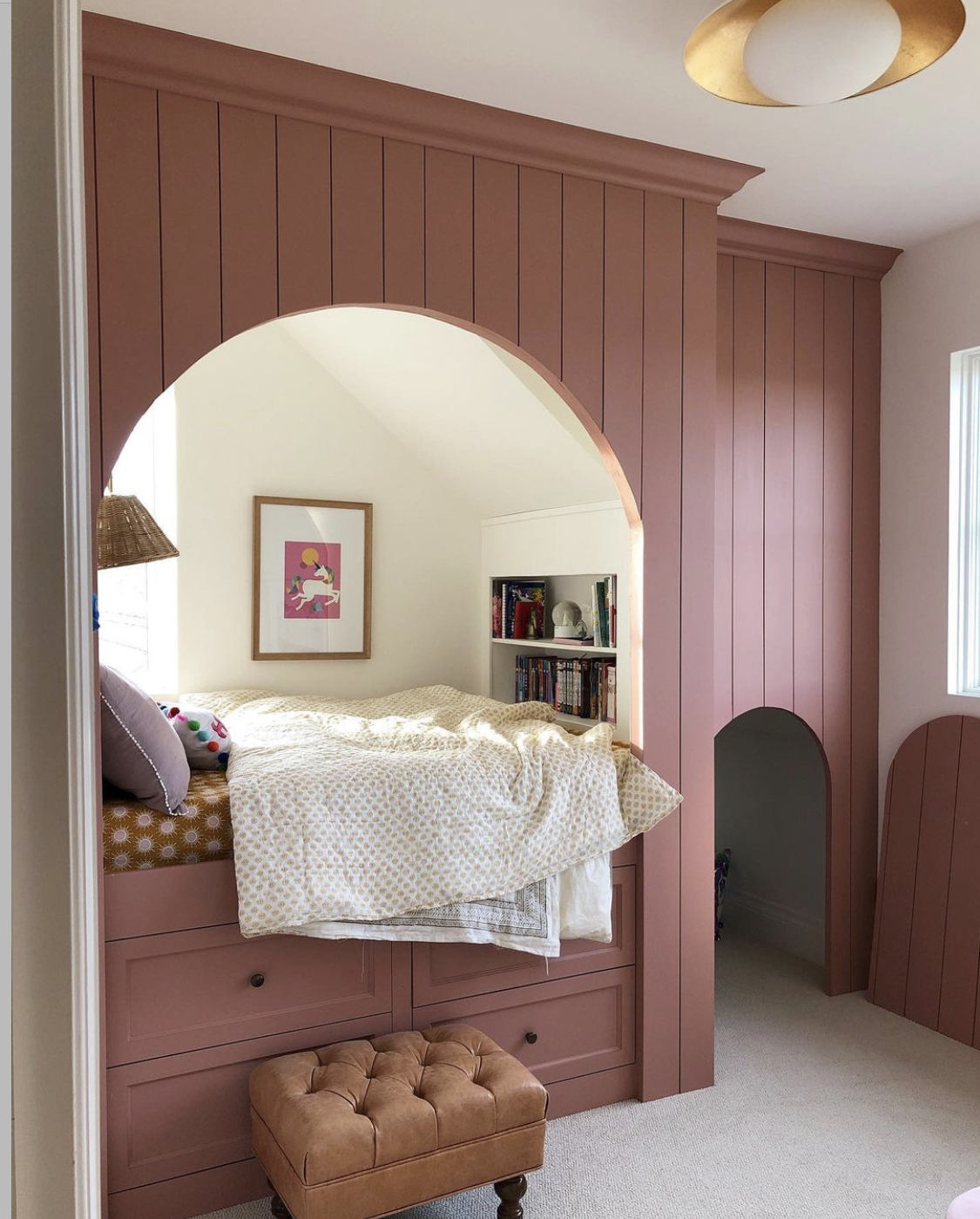 We ended up not having the right wall spacing to do loft beds or bunks, but maybe a few of these inspiration ideas can help you problem solve your own spaces! This built in design by Angela Wheeler Design is such a unique concept. It's a great way to work around odd angles!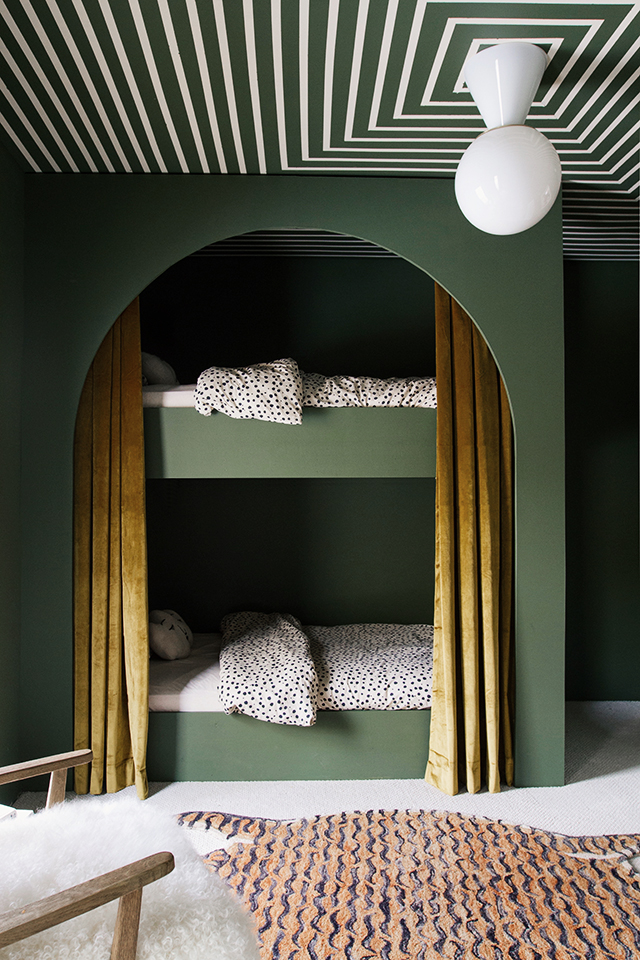 I also really loved this built in bunk by Sarah Sherman Samuel. Such a unique combo of pattern and color. Low to the ground beds for younger ones are great for transitioning from a crib too! She shared the how-to instructions here.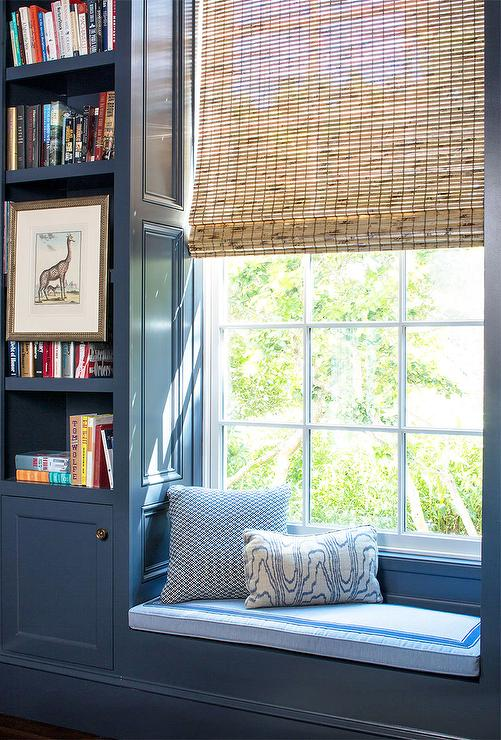 Since we have a few windows on the back wall, window benches are definitely something I would love to work in somehow. Veronica and Zel are bookworms, and if there is a cozy nook to encourage reading, I am all for it!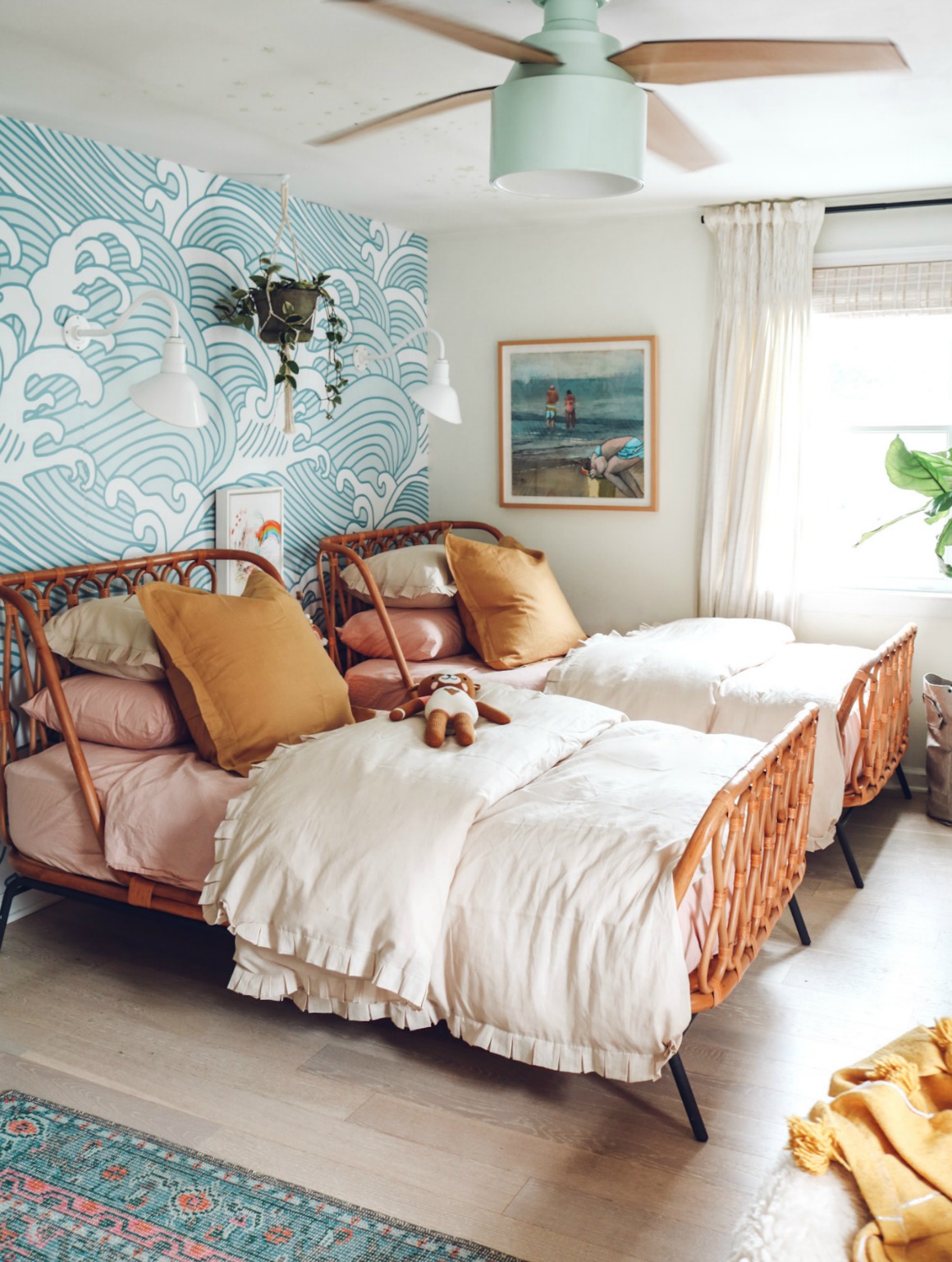 I am scouring fb marketplace for girls beds similar to these by Nesting With Grace. I may just bend the no more wallpaper for a year request for a one wall mural;) I love how adding pattern on wall wall can add such a great dimension of color!
I would love to get this room finished by the time the new baby comes, but I am keeping an open mind. As the story usually goes…Anna ends up at the paint store due date week to test to many paint samples and be perpetually indecisive. Stay tuned.