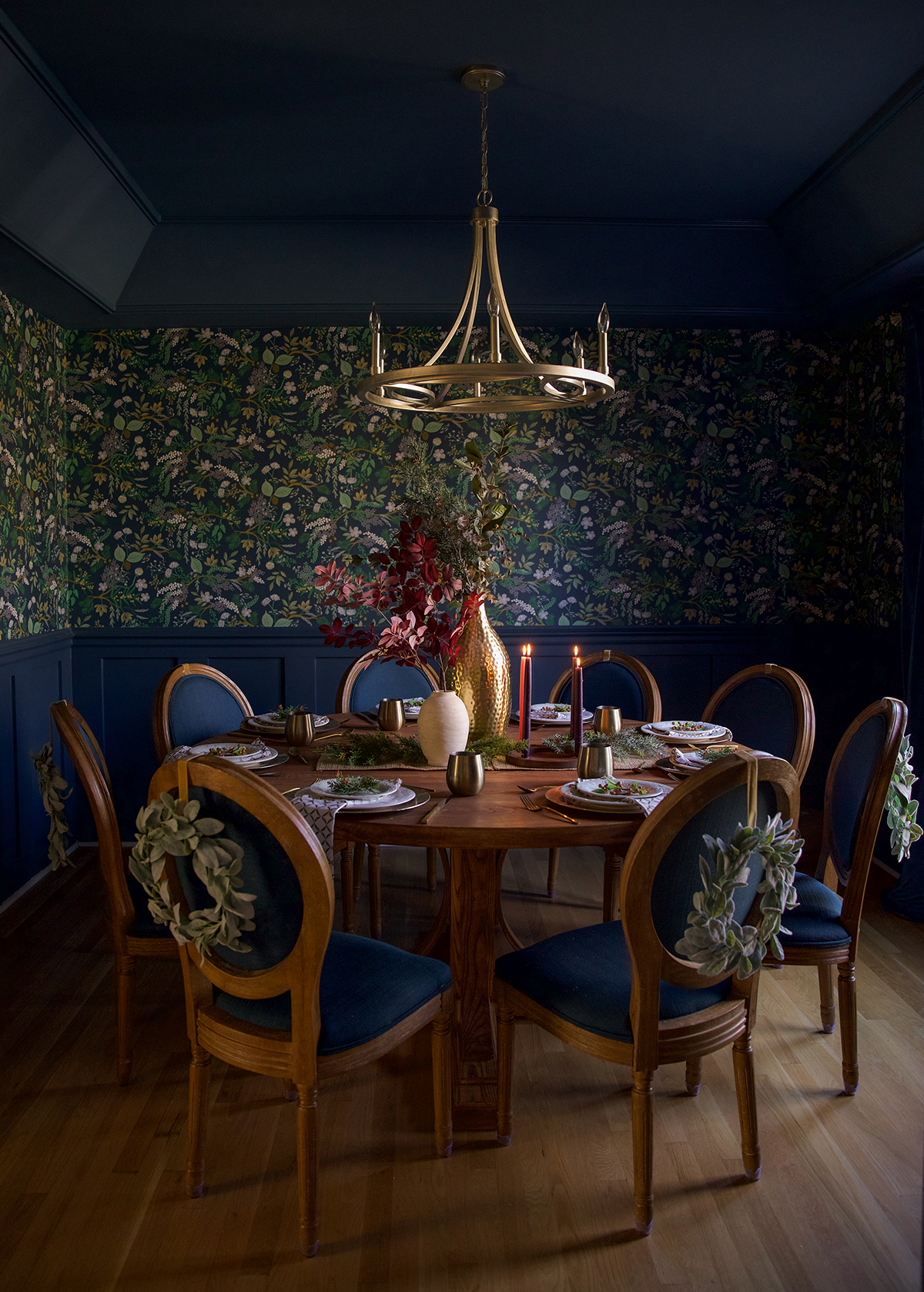 Tomorrow Christmas break begins, and so this most likely will be our last post of 2021! When I have a new baby it feels like the year is one long blurry month. I sort of stumbled hard into December and am really looking forward to a time of rest with my kids. When I look at these photos I see so many changes from last year, an evolving home that has given us a place to adjust to a new city and new life changes. It's been a few years since we have done a holiday home tour!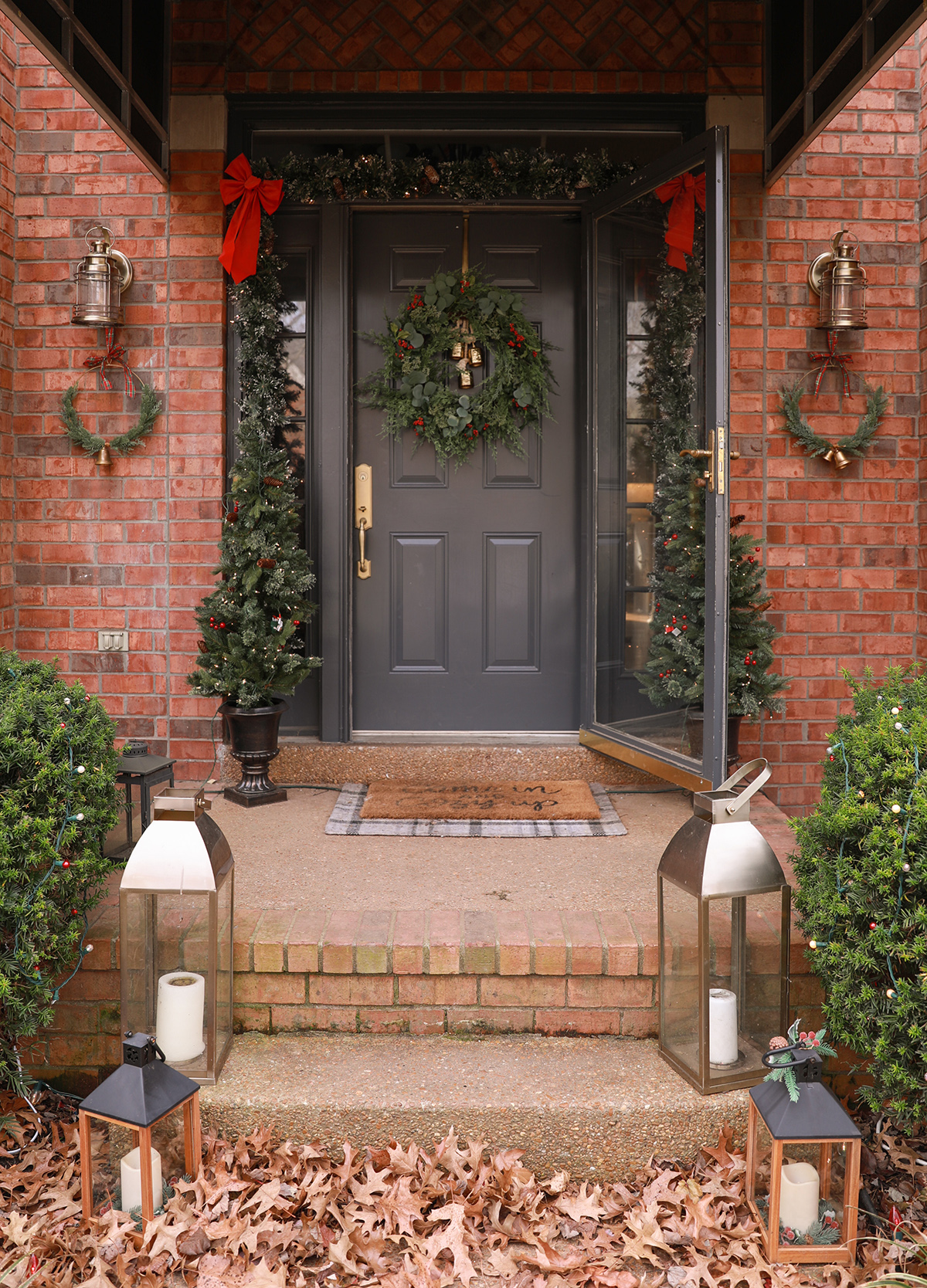 We re-used all the Christmas decor from our old home, and it was fun finding a new spot for everything. (Here are some similar potted lit trees.)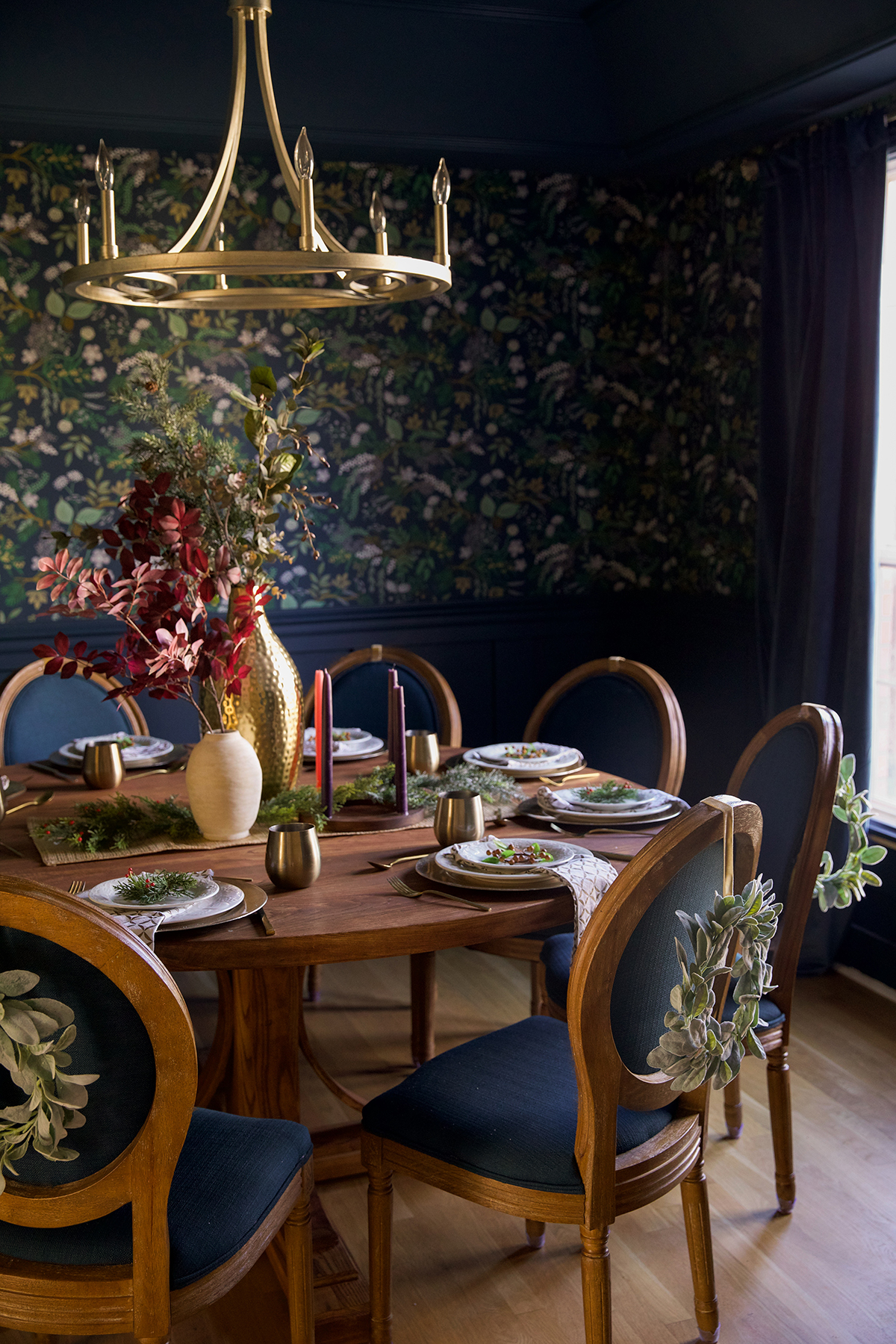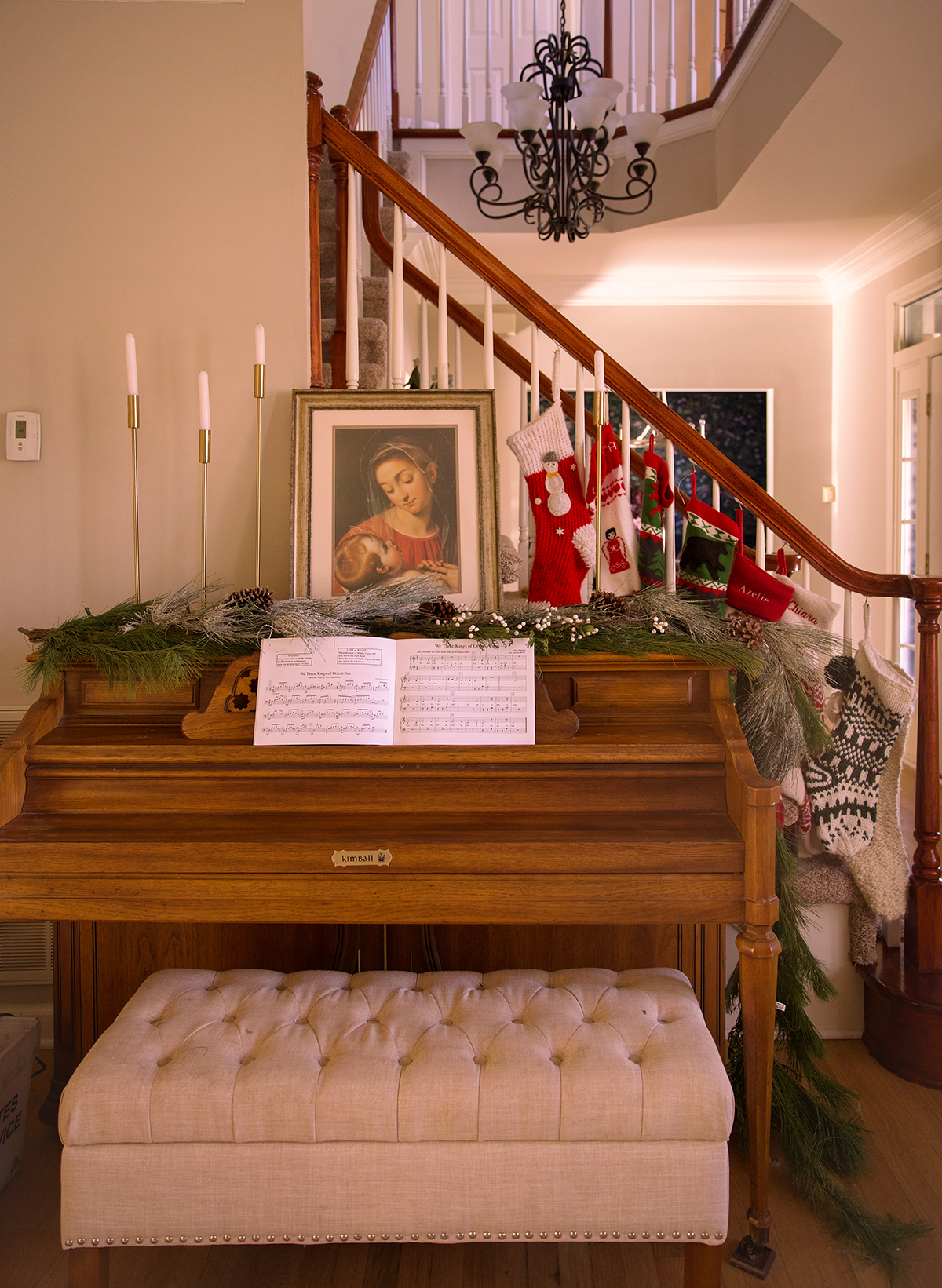 Added a stocking for Augustine this year. I love the hodge podge of stockings. Most of them are from etsy, and a few from pottery barn kids. (Tip: They go on super sale now through after Christmas!)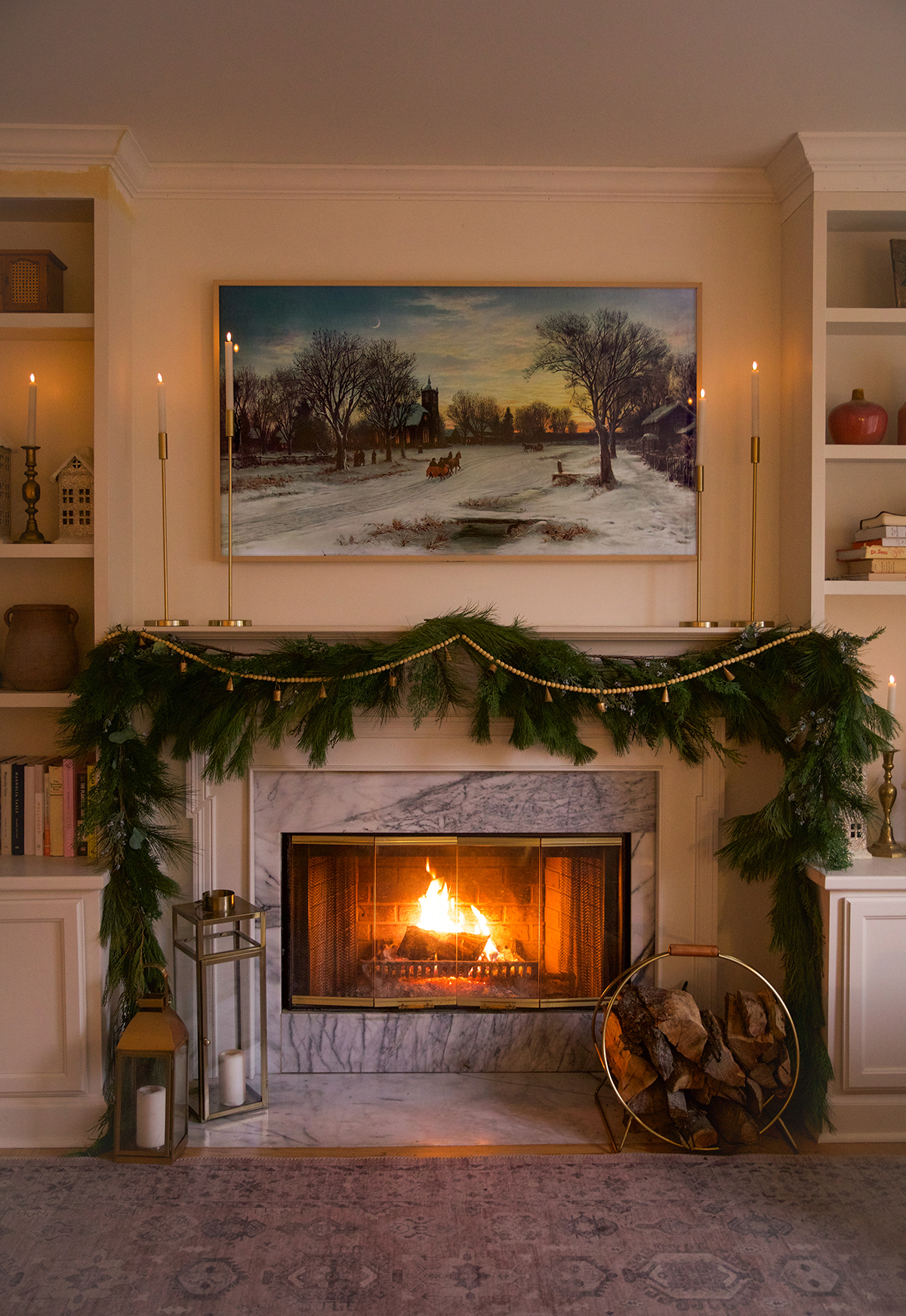 Garland – real from Costco + faux from Studio McGee, Candlesticks, Similar candle holders, mini bells, gold lanterns, similar fire log holder, Vintage Art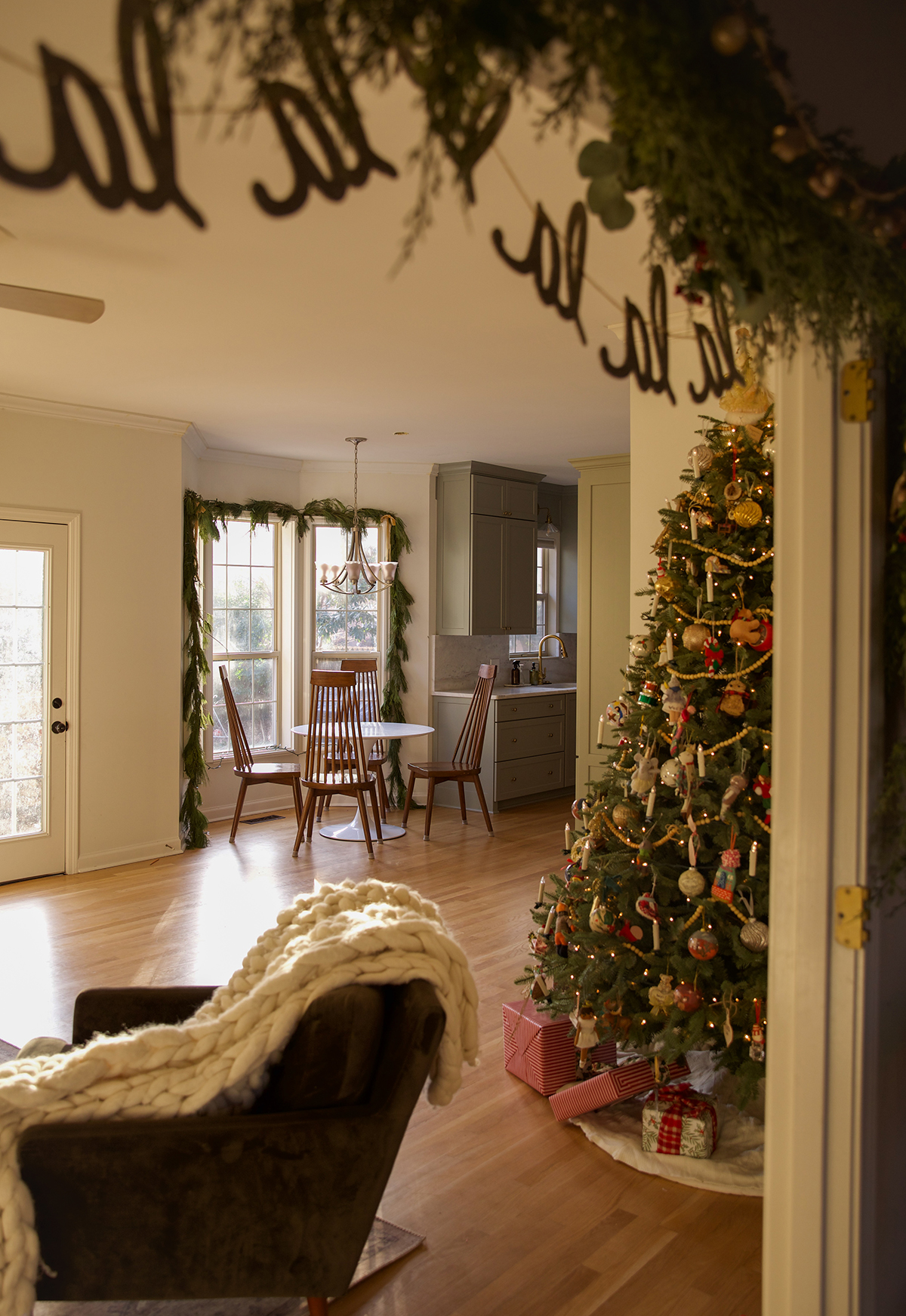 (Chair – Article, Knit Blanket – House of Royals c/o, Chairs – old from West Elm, Fa la la la garland, Tree – Balsam Hill)
The kids drew names for sibling gift exchange this year, and we tell them they can make something or give something they already have. It has been hilarious hearing each of them try to secretly tell me their plans (none of them are good at keeping secrets).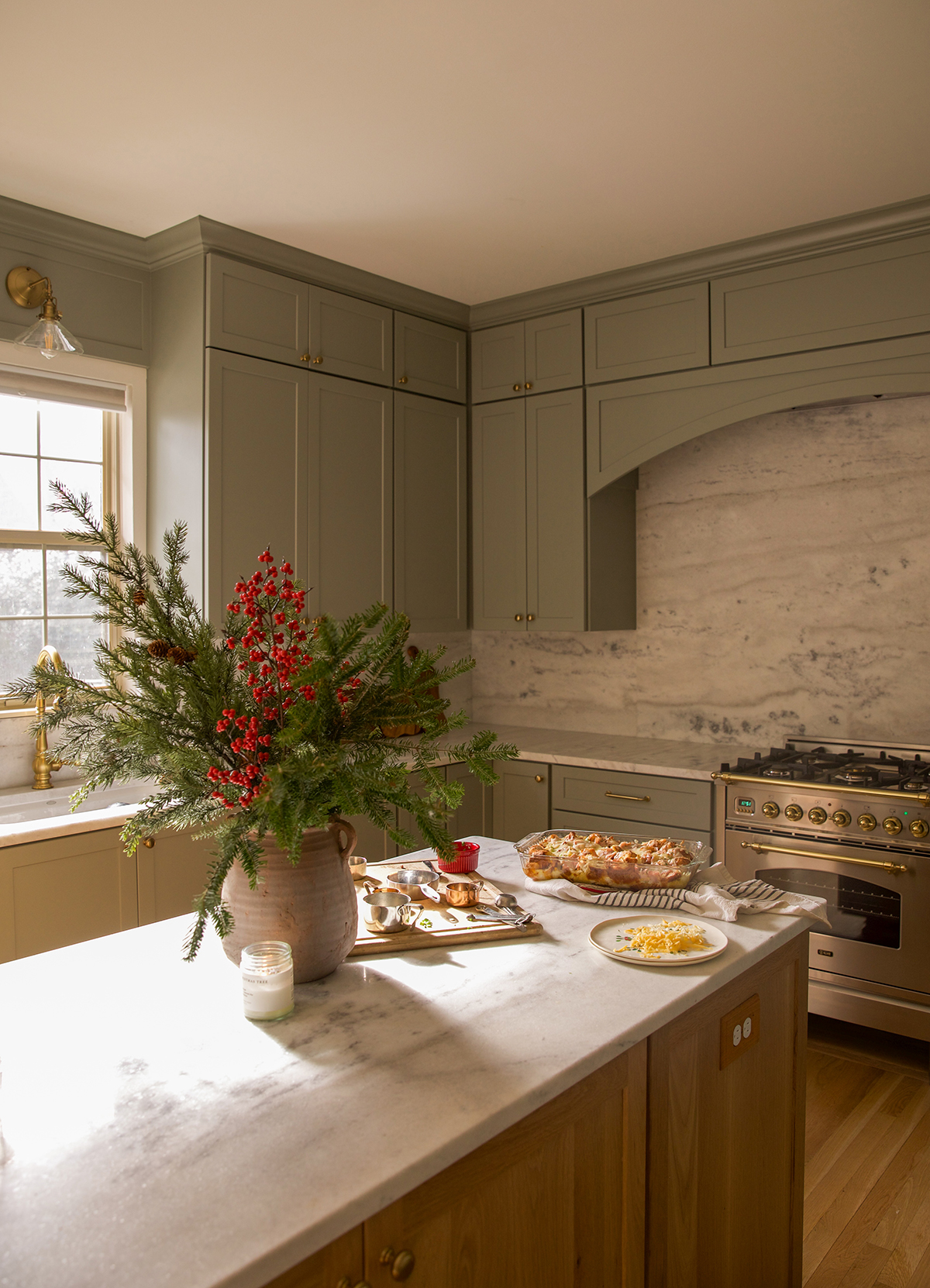 We will give the kitchen a proper tour in the new year once the light pendants come in, and final details are wrapped up. Very grateful to have it in use for the holidays!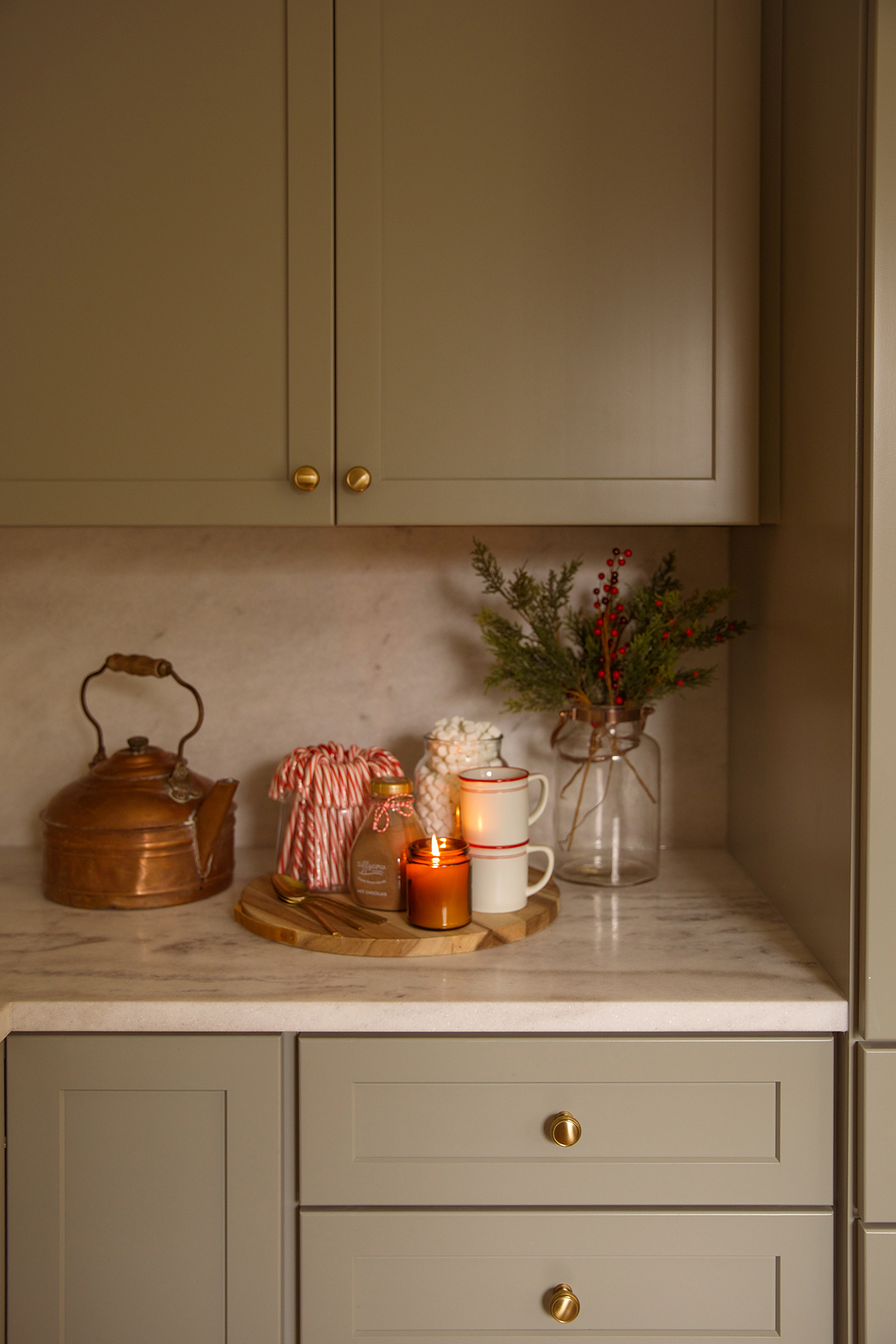 (A highly supervised cocoa bar for movie night;) Vintage kettle, glass vase for candy canes, favorite christmas mugs here)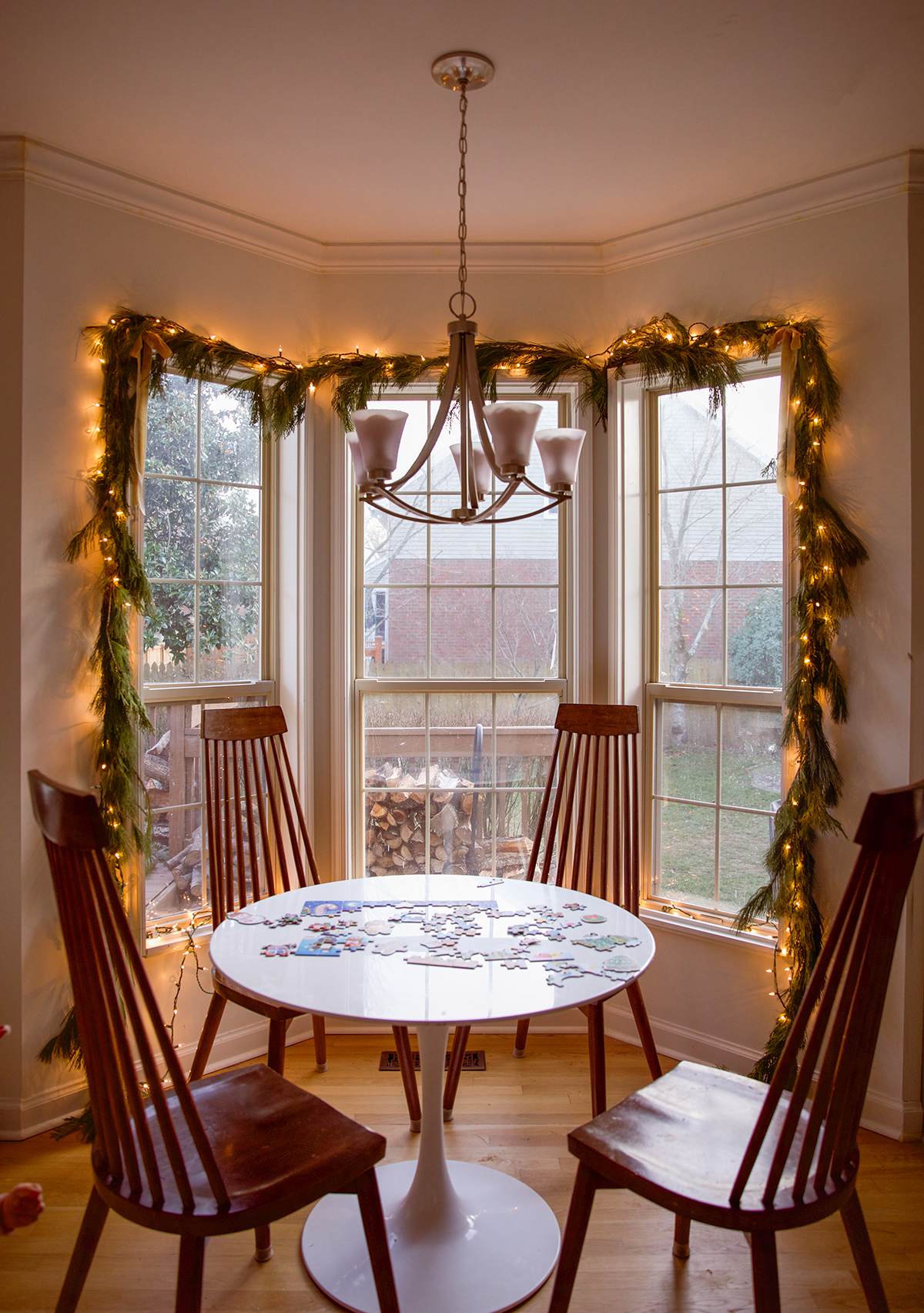 The kids have been doing puzzles a ton lately. Rocco and Azelie really like this scratch n sniff one we found at a local store.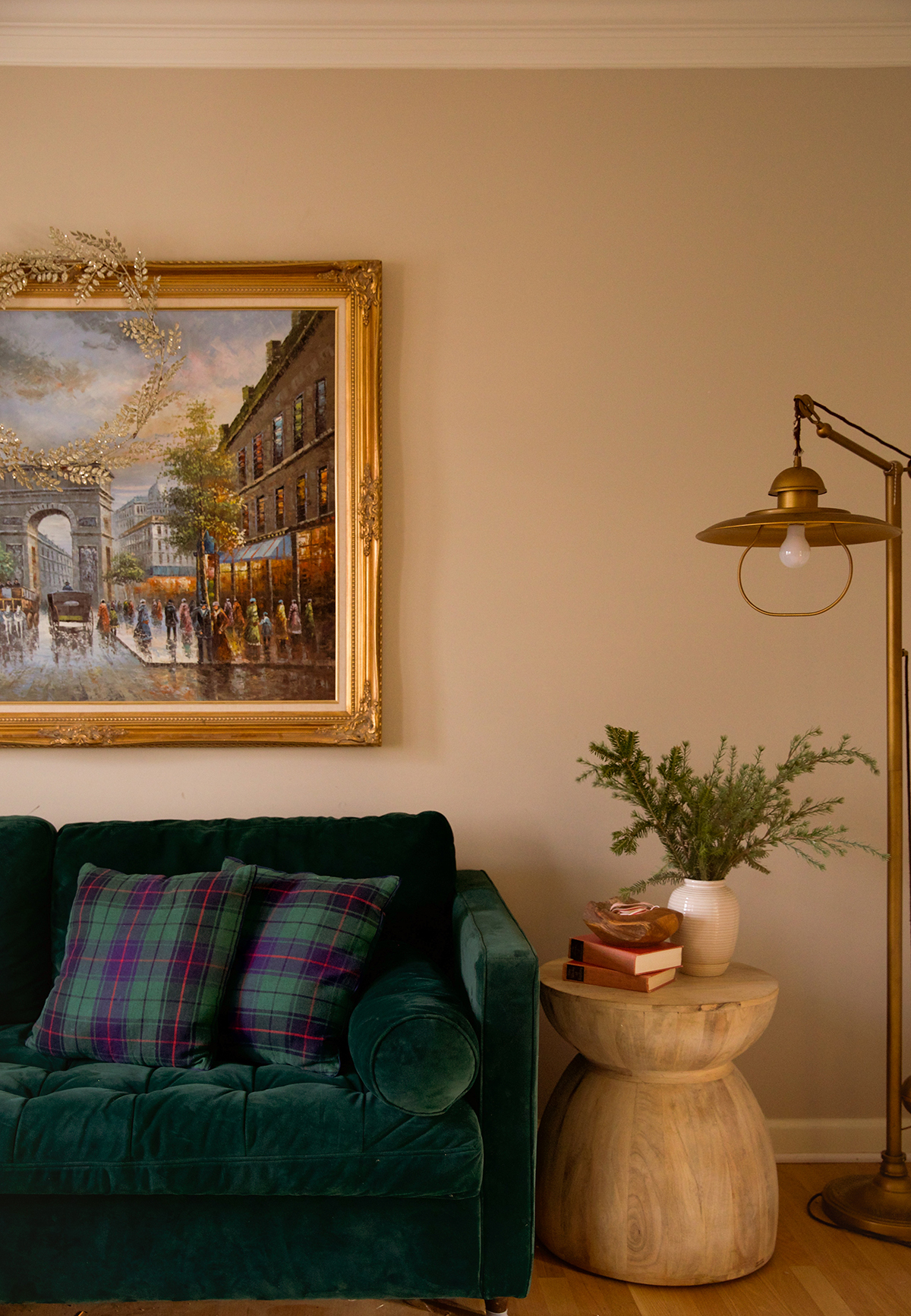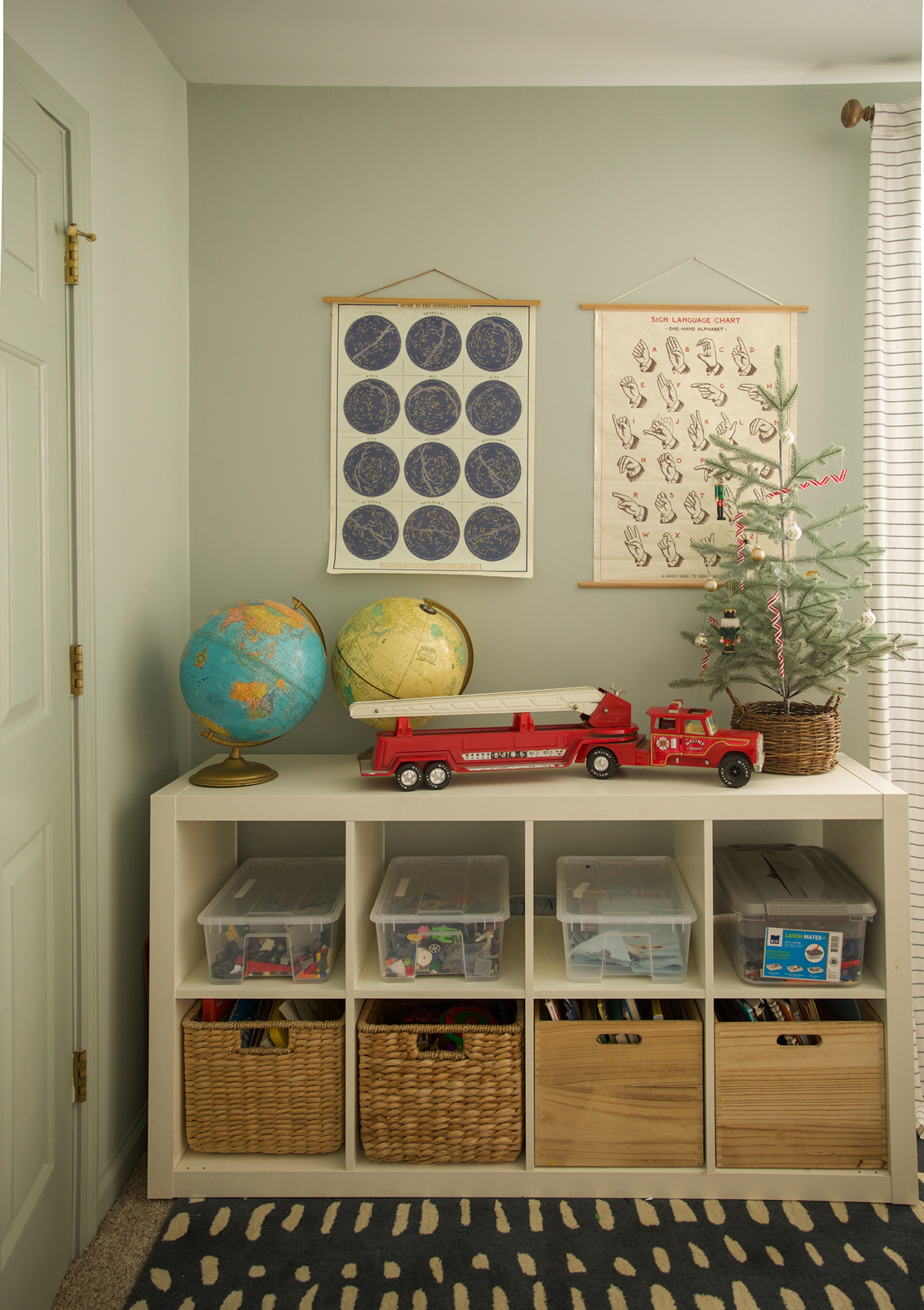 Everyone wanted a string of lights in their rooms this year and it's a funny display of lit bunk beds reminiscent of snoopy's house in Charlie Brown Christmas. I will have to post a video of it on stories.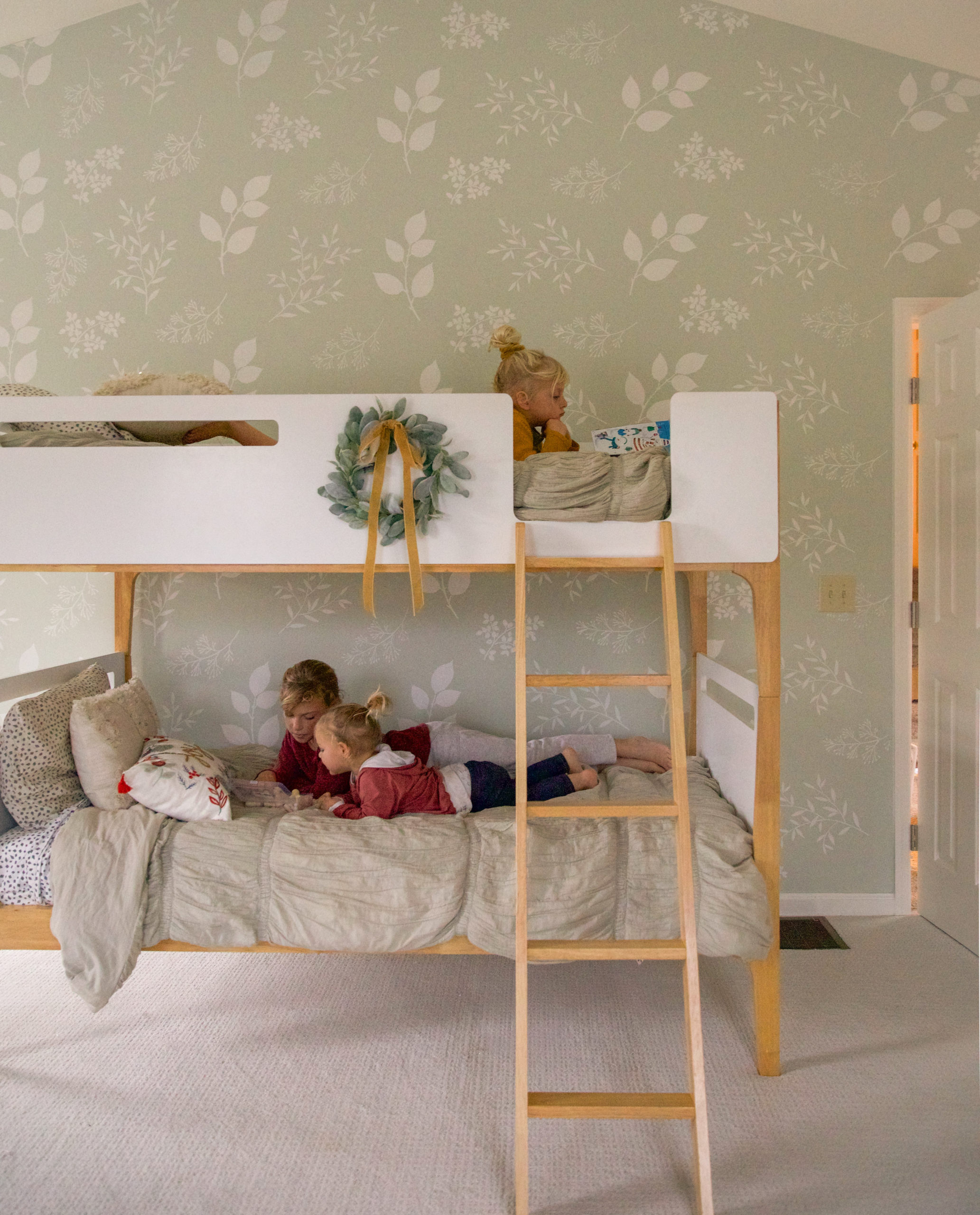 After months of searching with no luck, I spotted these bunk beds on FB marketplace and had to act quick! Their old bunks were in rough shape.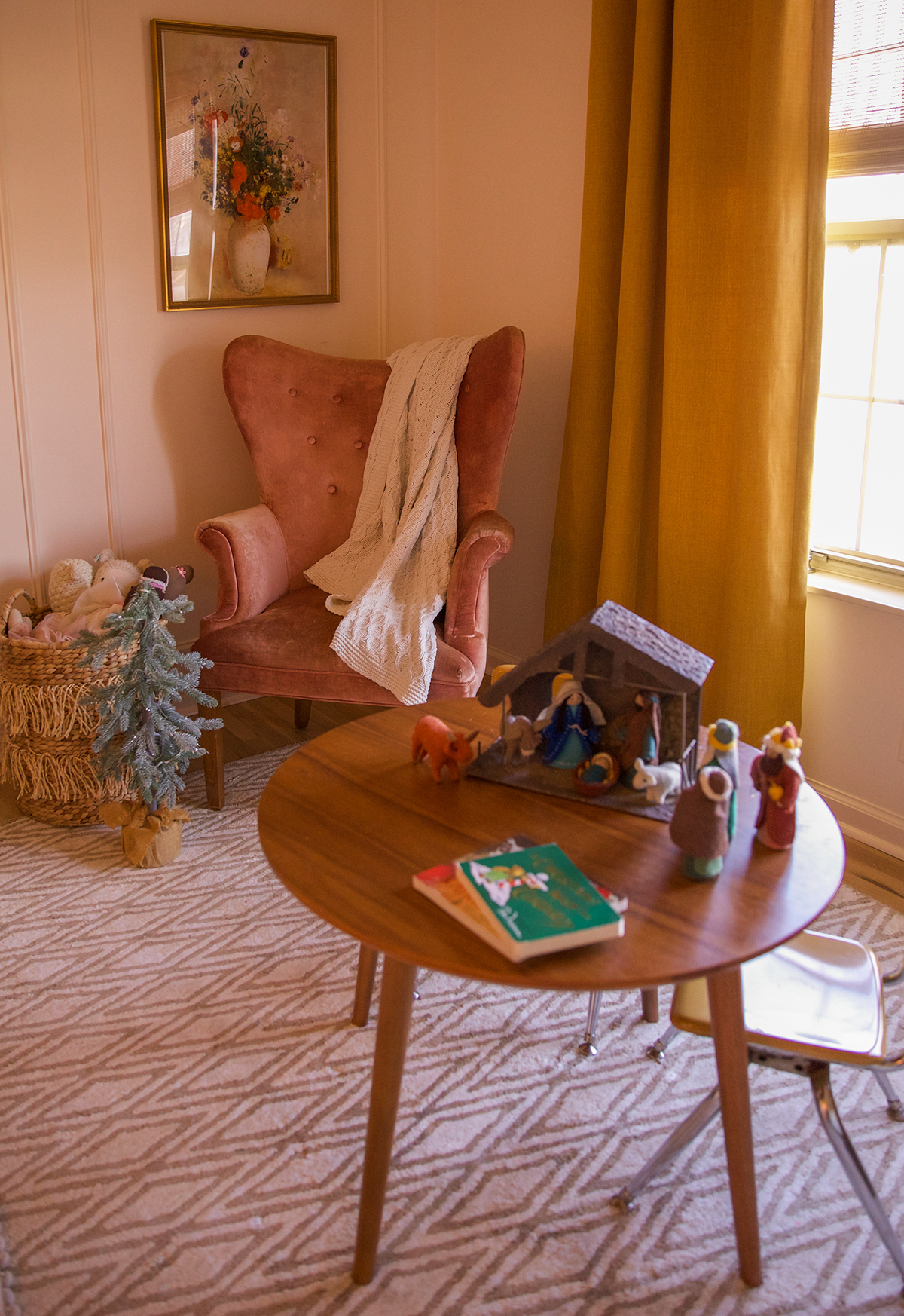 (Chiara's Room, Felt Nativity – Craft Spring c/o)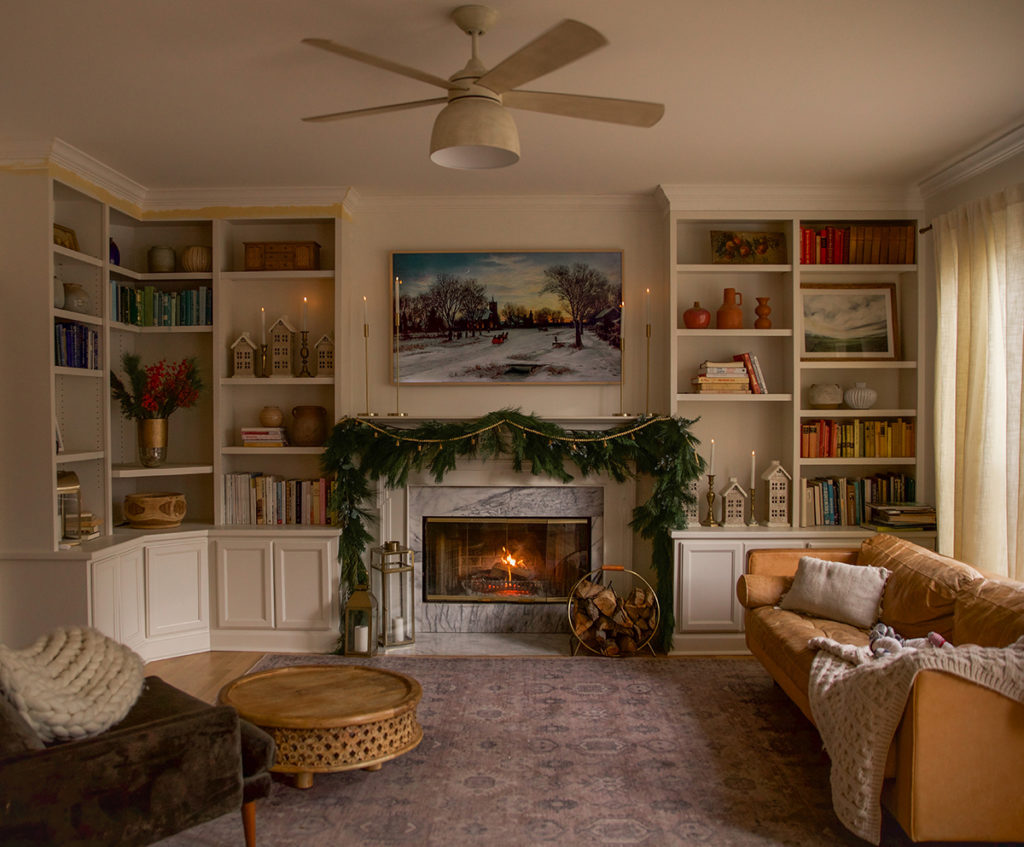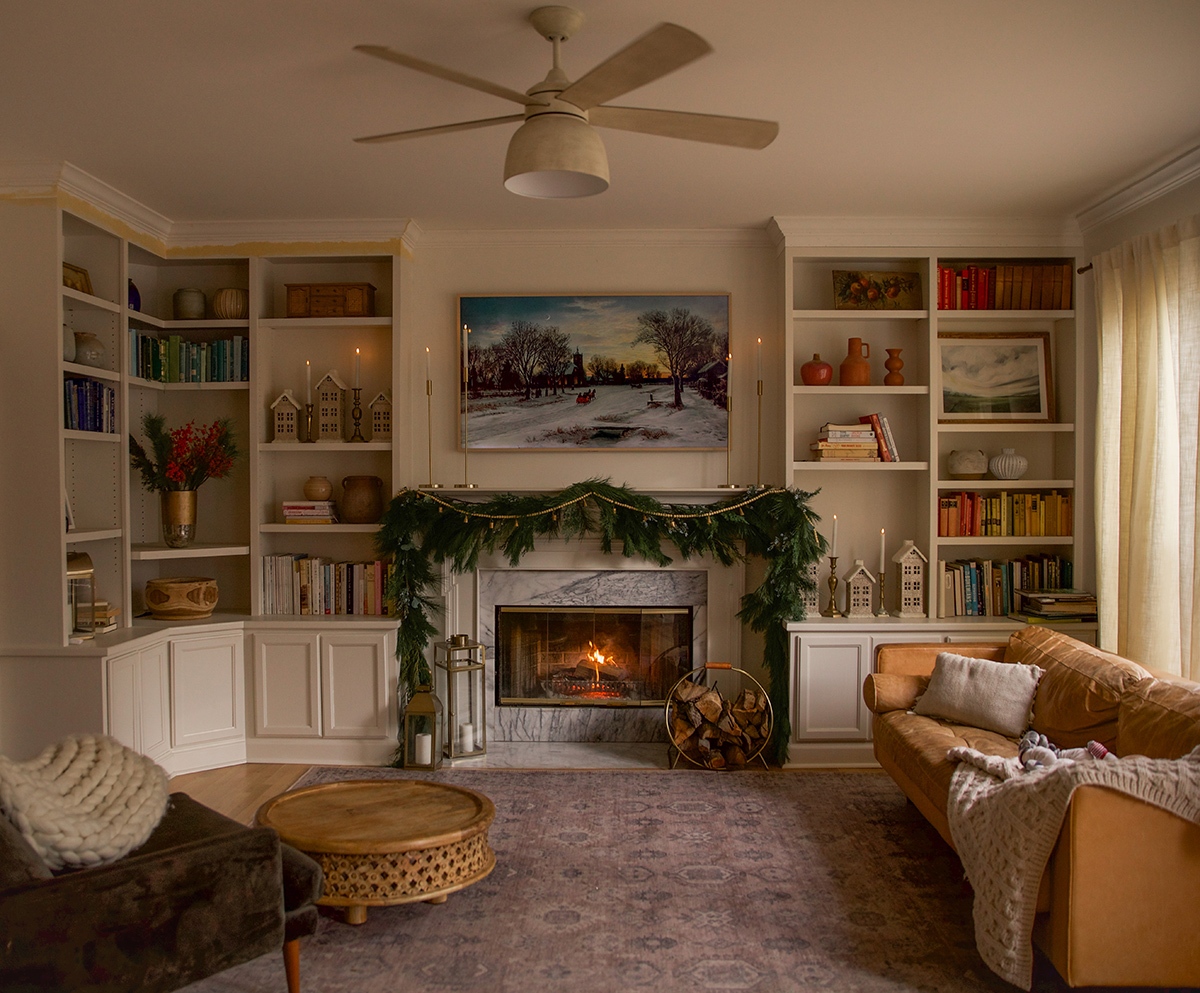 With a new baby who wants to be held frequently, I have come to see and appreciate the value of slow progress and slow paced, although against my will at times!
Wishing you all a season of warmth, grace, and peace with your loved ones!