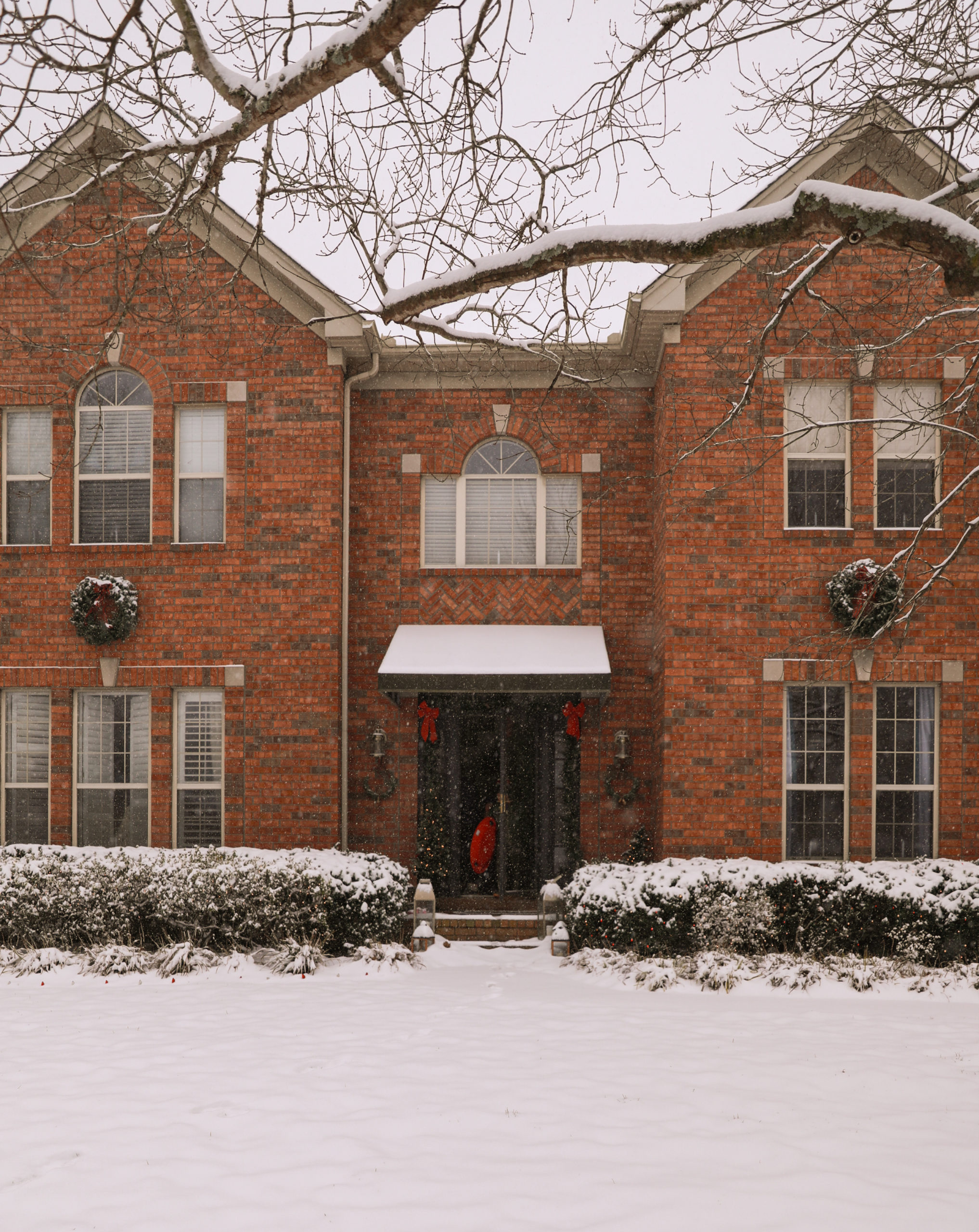 It's that time of year where we come out of the clouds of the holidays and re-visit our life projection plan. We break down our priorities and re-set any tangents happening;) It is a time to review our direction in all areas of life – marriage, family, home, etc. Today we are going to share the project goals we have for our current home here in Nashville for the upcoming year. I have learned to really appreciate the process of our home evolving with us over time. Maybe not so much the chaos of our kitchen being out of commission while juggling homework and dinner time, but you get the idea. Our goal with our renovation has always been to create a home environment that is conducive to the flow of our daily life. A place that makes us all feel at home to rest, play, work, and spend time together.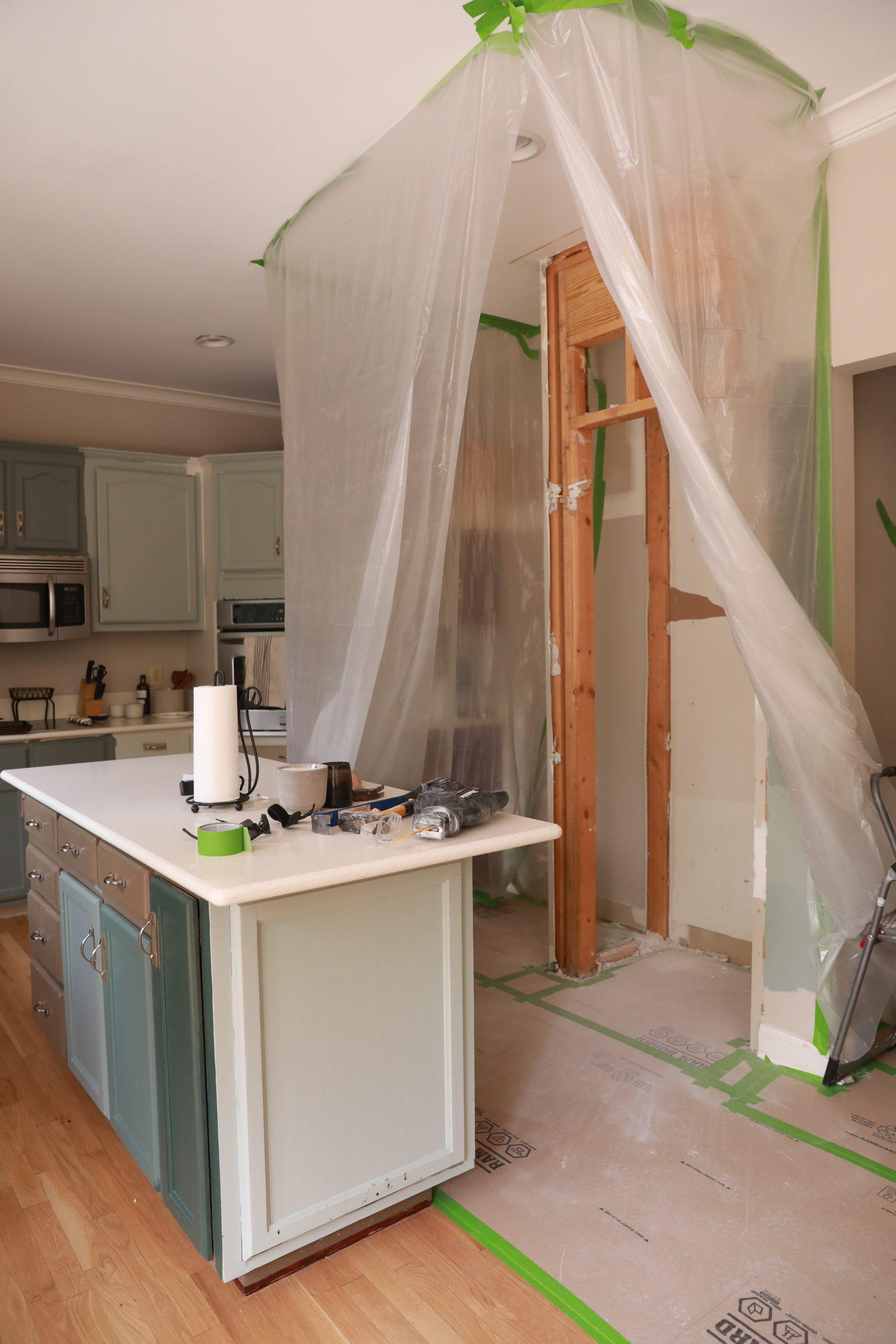 There will always be a running project list as well as unforeseen expenses that come up (ahem HVAC unit), so it helps us to write out a timeline and prioritize projects and where the home budget goes. As you can see in last year's home renovation goals, we were able to get through some , and others we have yet to tackle. We are treating this home as if we will be here long term, and if for some reason we aren't we know the market is in our favor for return value for our area. A quick re-cap on the past year…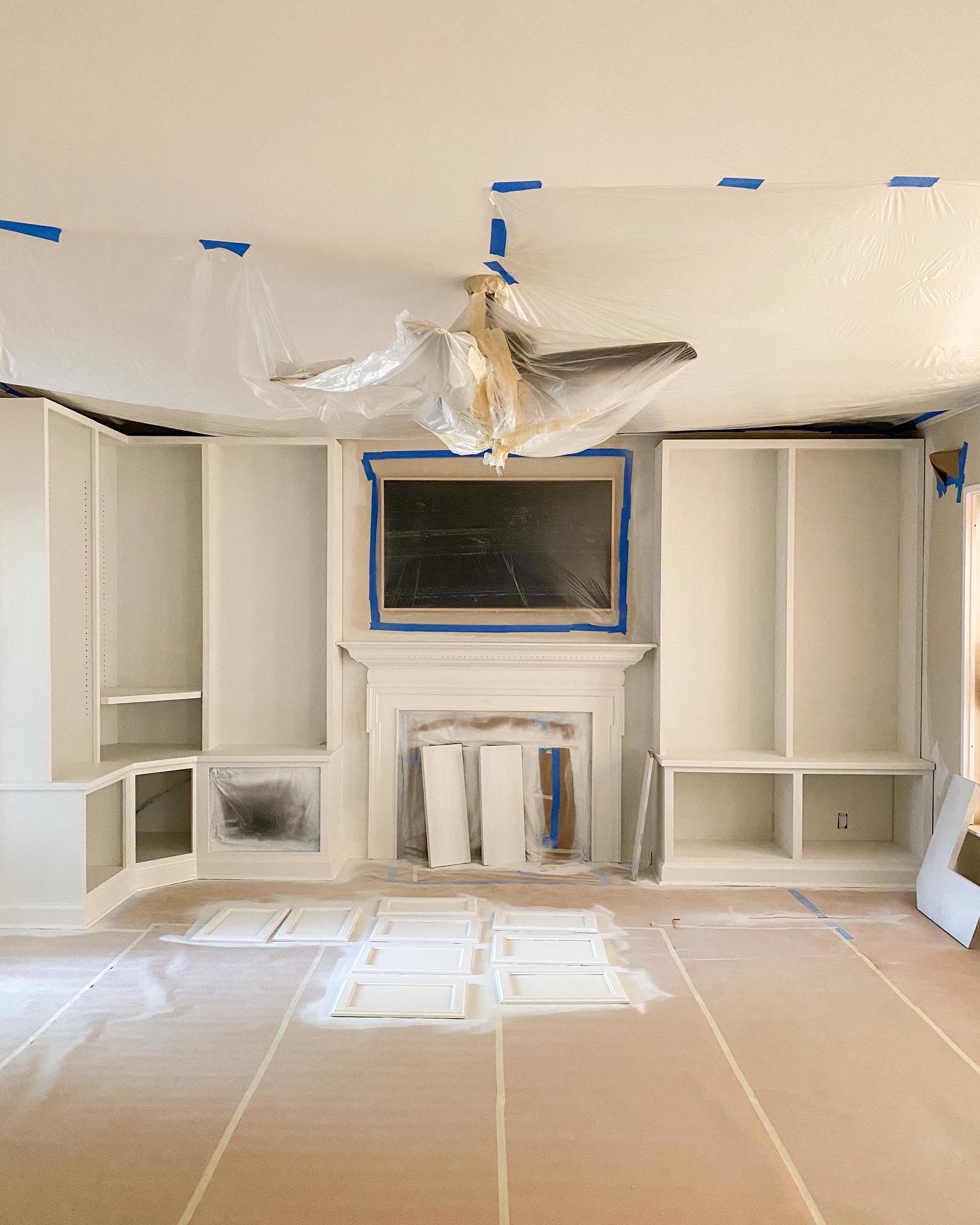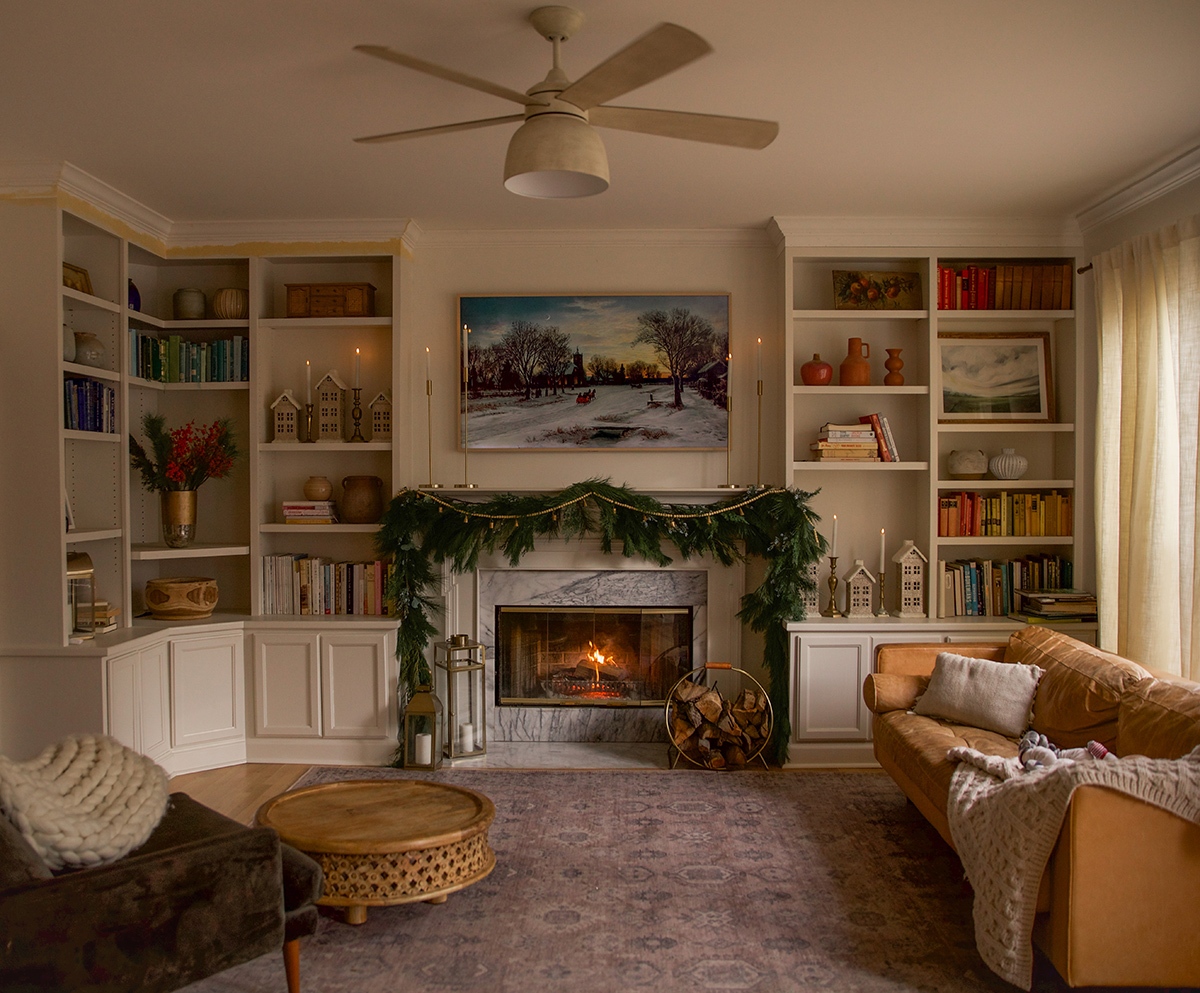 While the kitchen took the larger portion of time in the second half of the year, we made some changes to the rest of the first floor that really made a difference in making it feel like our own. A major change was re-surfacing the floors to improve the quality and brighten up the rooms. We also had the family room painted while I was 9 months pregnant which definitely put me into prodromal labor. That obviously was not the best decision of the year!
Our kitchen cabinet contractors went ahead and updated the crown molding to be uniform around the family room as well, and I am so glad we asked them to finish out the built-ins as well. Gabe is working on patching and painting them after hours when the kids are in bed.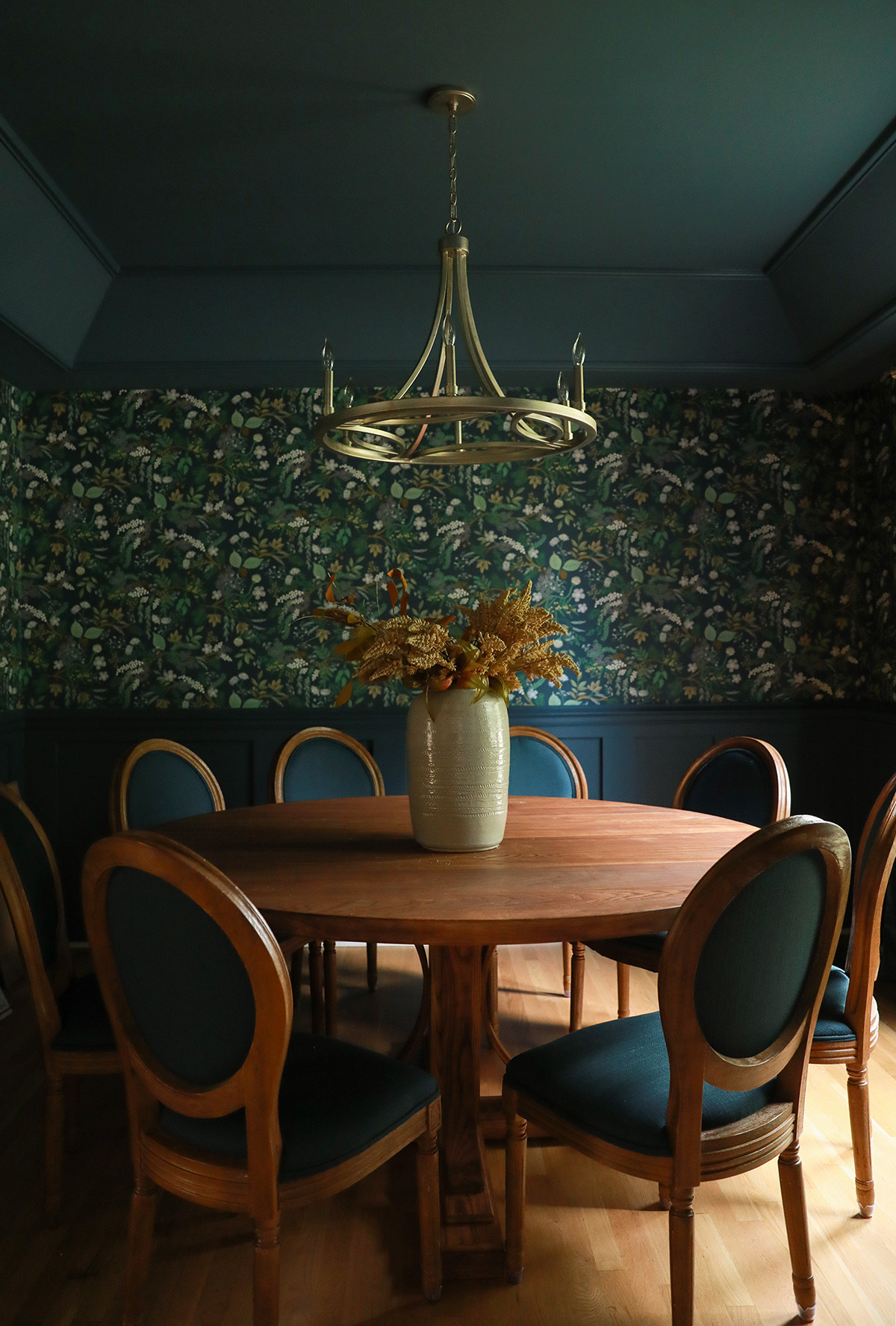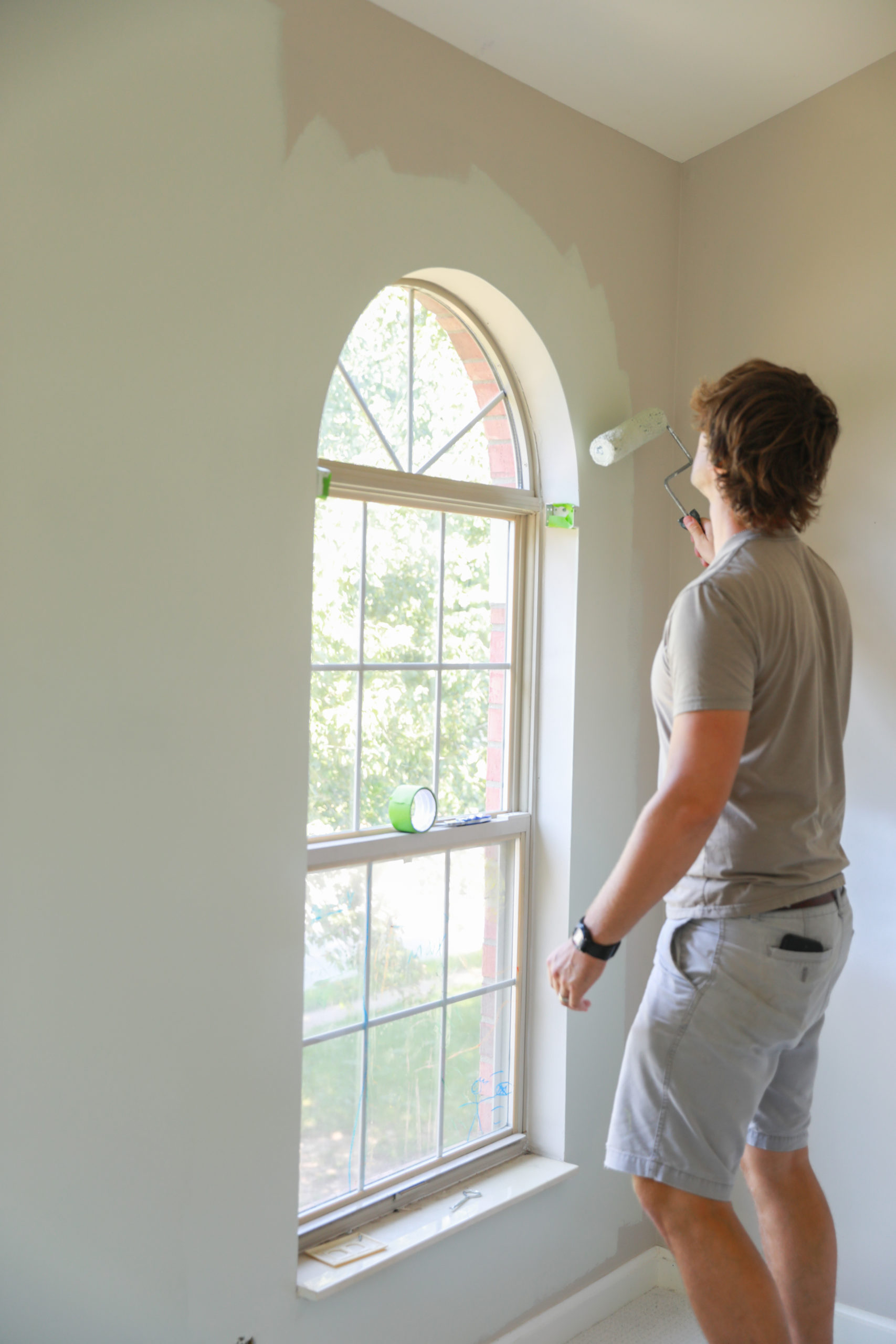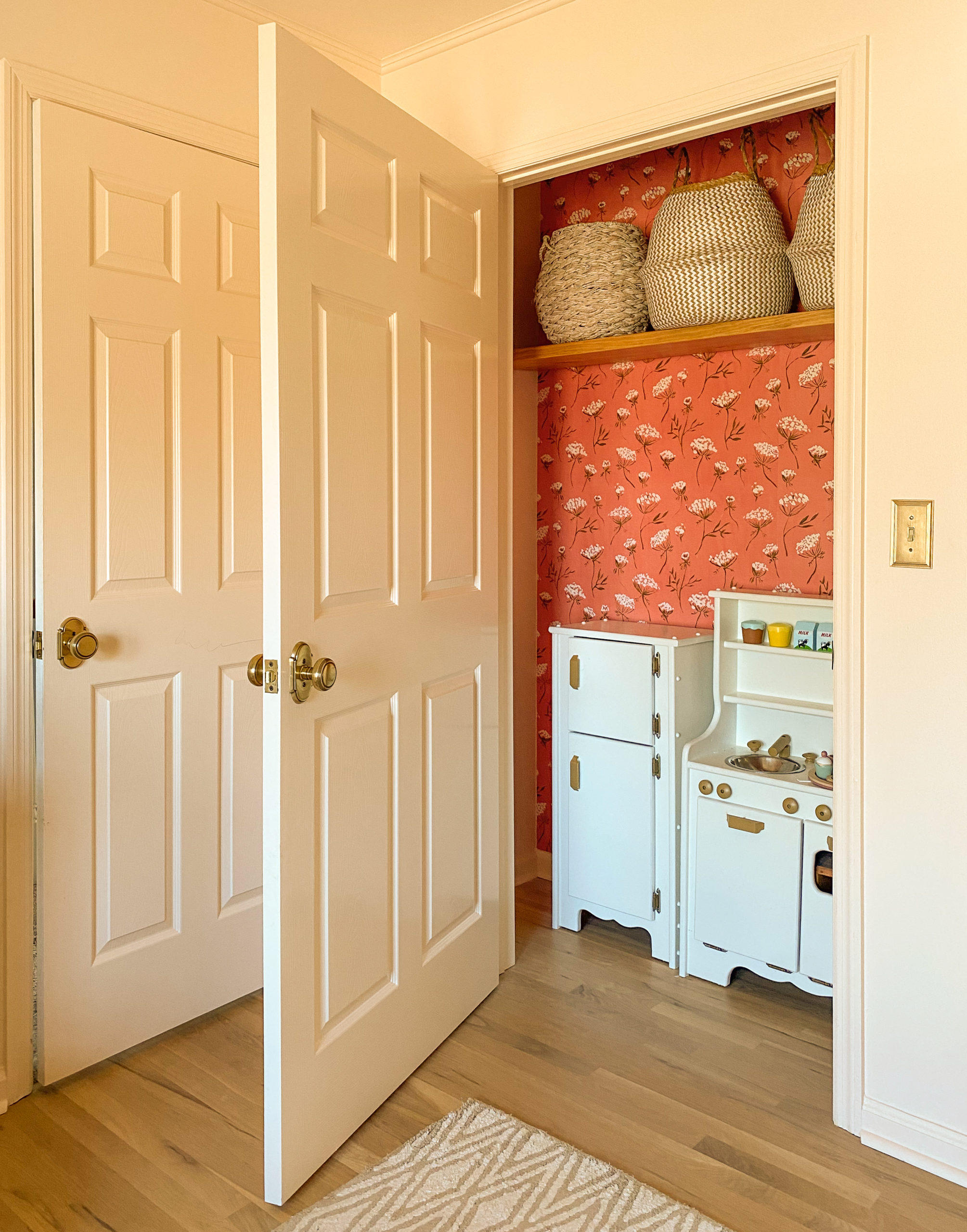 Adding more color back to our home was my main goal last year, and I think we got there – ha! We finished up Chiara's nursery, added wallpaper and moody color to the dining room, painted the boys' room, finally decided on a green for the kitchen renovation, and ended the year with some pattern and color in the girls' shared bedroom. You can actually spot this wallpapered closet above in the current print issue of House Beautiful Magazine! (I was a part of a great discussion here too.) So if you pass the issue in the magazine aisle, you can catch a familiar scene on pg. 12:)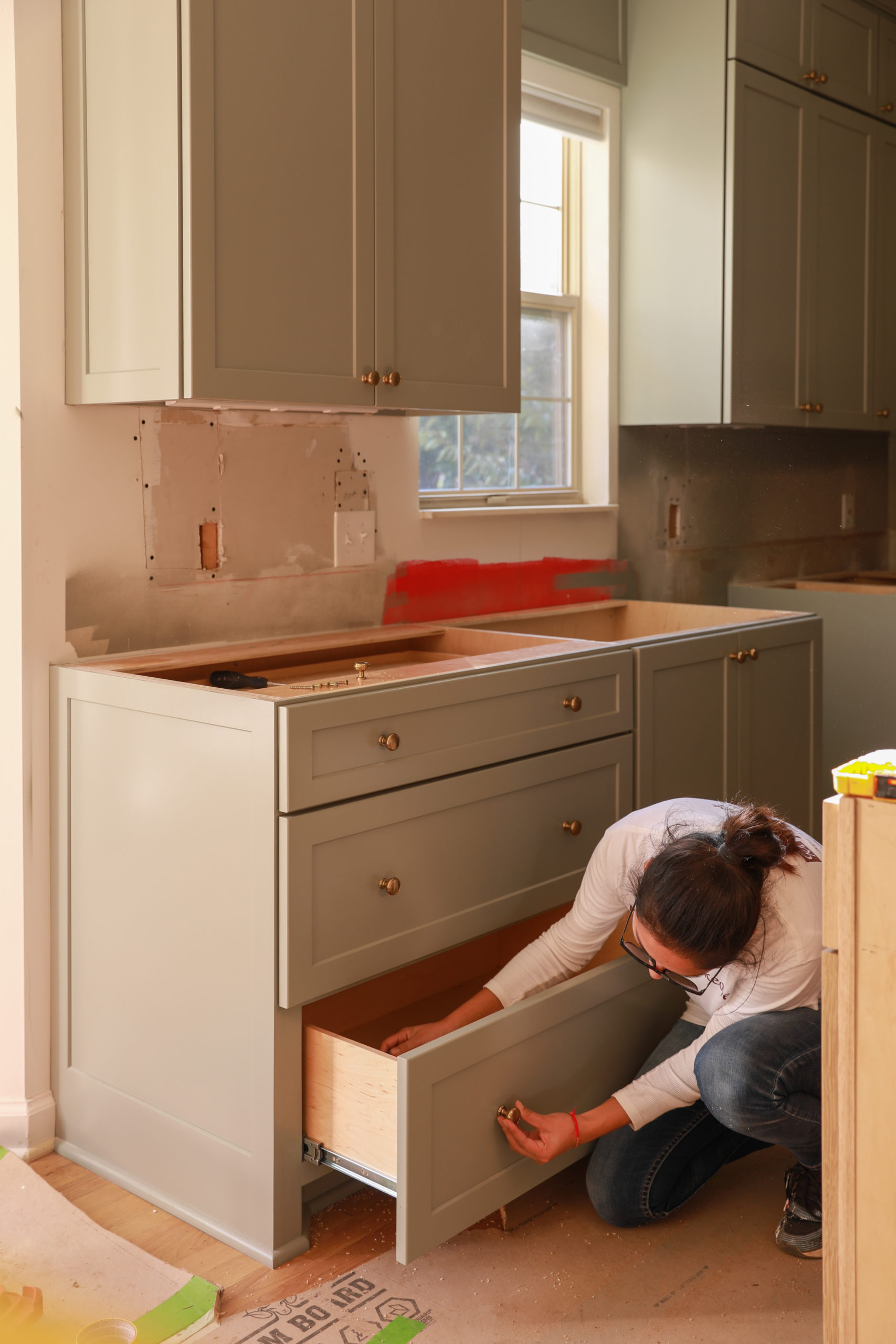 2022 Home Project List
Kitchen finishes/organization – We are down to the details in the kitchen, so will finally be able to post the full reveal as soon as the back ordered light pendants come in early Feb! In the meantime, we are working on drawer inserts, and finding the groove of where we like things. Finding a proper spot for all of our most used items. (More on this tomorrow.)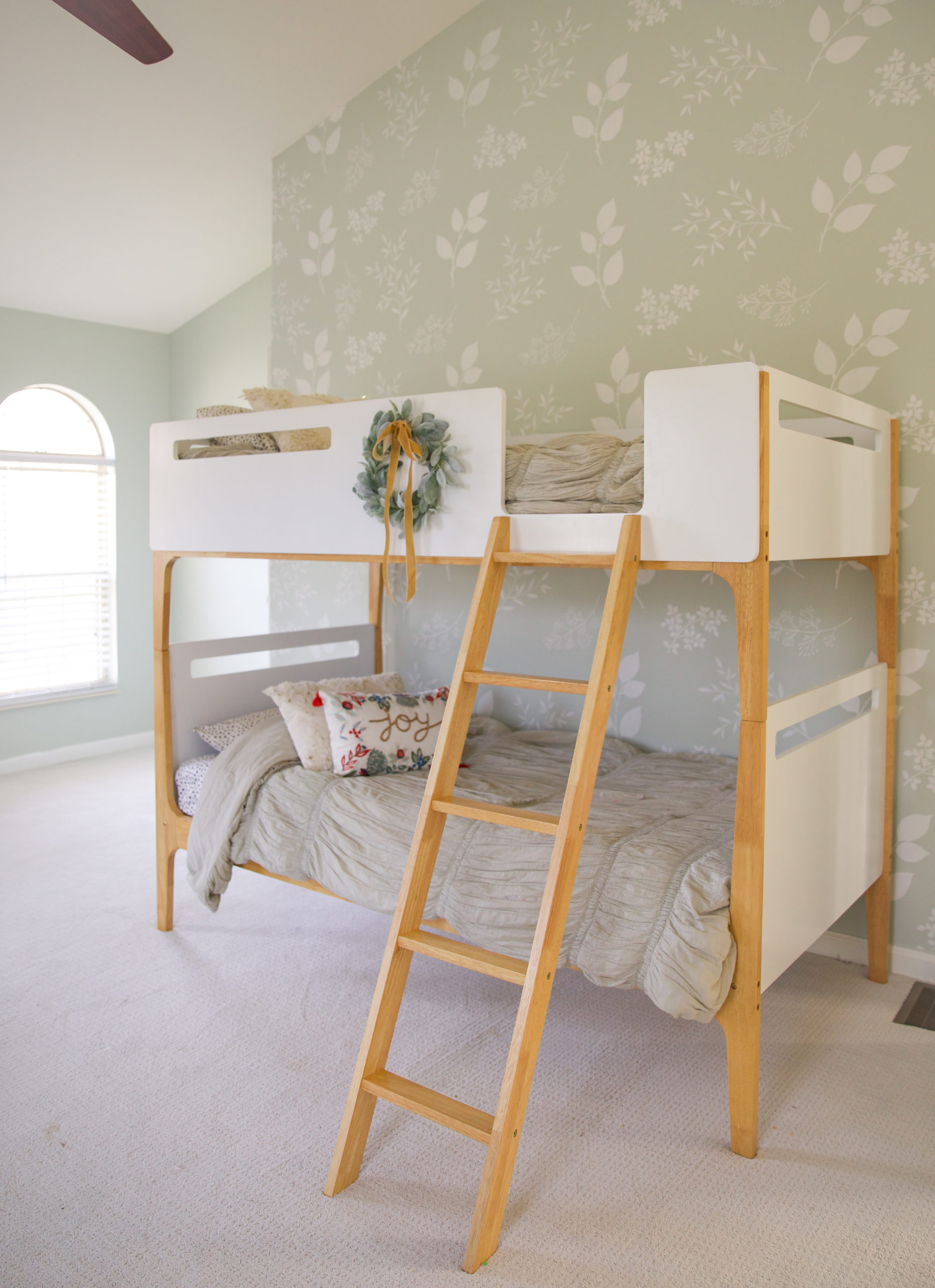 Girls bedroom – Picking up where we left off in the girls' bedroom! I committed to stenciling the wall as a less permanent and more affordable option than wallpaper. After hunting FB marketplace for months for a good set of bunks (the old set was well loved), I lucked out on this south shore bebble set for a steal. We are planning out an IKEA wardrobe set up next.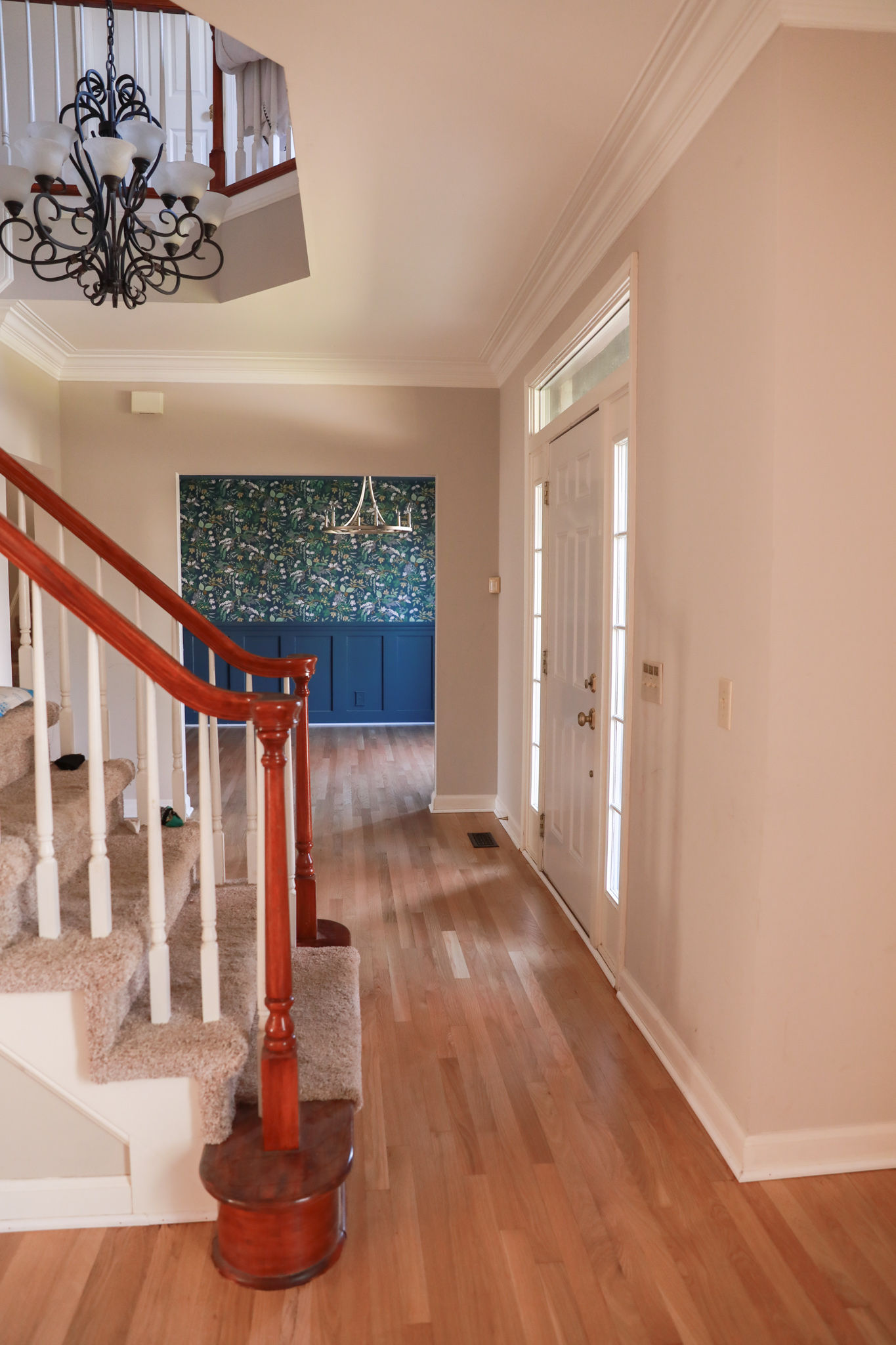 Entryway – We have quite a lot of work to do in the entryway. Swapping the medieval chandelier (I can't wait!), removing old carpet, and re-placing or re-finishing the banisters. This will be several steps, and most likely take the full year! Re-finishing the first floor already has made such a difference.

Replace the windows – Unfortunately the windows are original to the 1993 house and the seals are no longer working. We knew we needed to replace these which is a no-fun big expense, but a necessary one.

Replace upstairs carpet – Also original to the home, the carpet really needs removing. We want to be able to continue the same white oak flooring in the upstairs as well.

Update hardware and lighting in the upstairs. – We have slowly started replacing the hardware on the doors as they were builder grade and pretty beat up, but going to finish swapping the rest! Also needing replacing: the flush mount pendants. This will probably happen at the same time as the flooring is installed.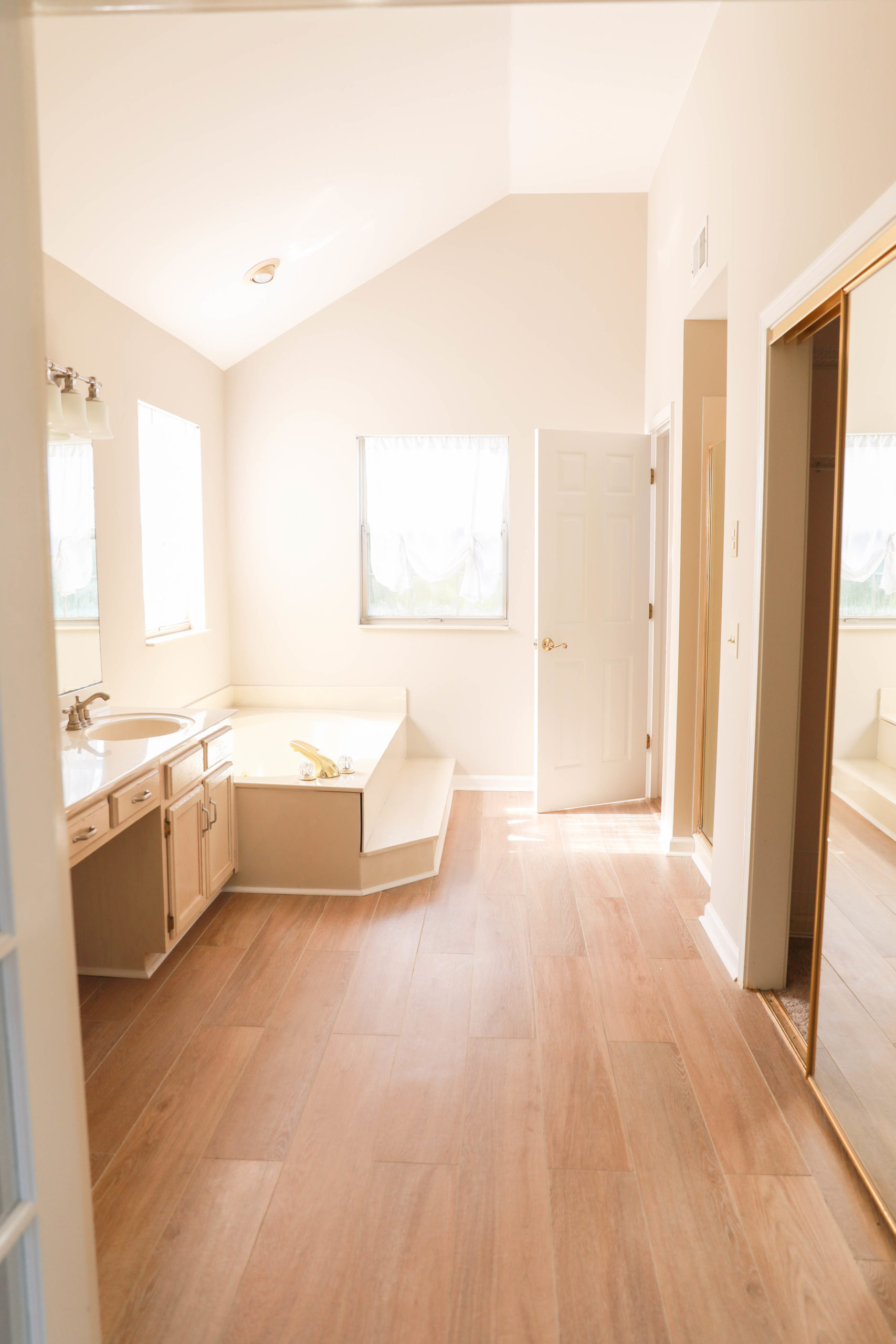 Master bathroom – Our master bathroom vanity is falling apart, and our closet shelving is also. We are so tempted to just start working on this space right away, but it's a bigger goal and not quite a priority. We most likely will begin planning out the space this year, and implementing in phases.

Master bedroom – We won't be doing any major changes in the master bedroom, but I would love to paint it!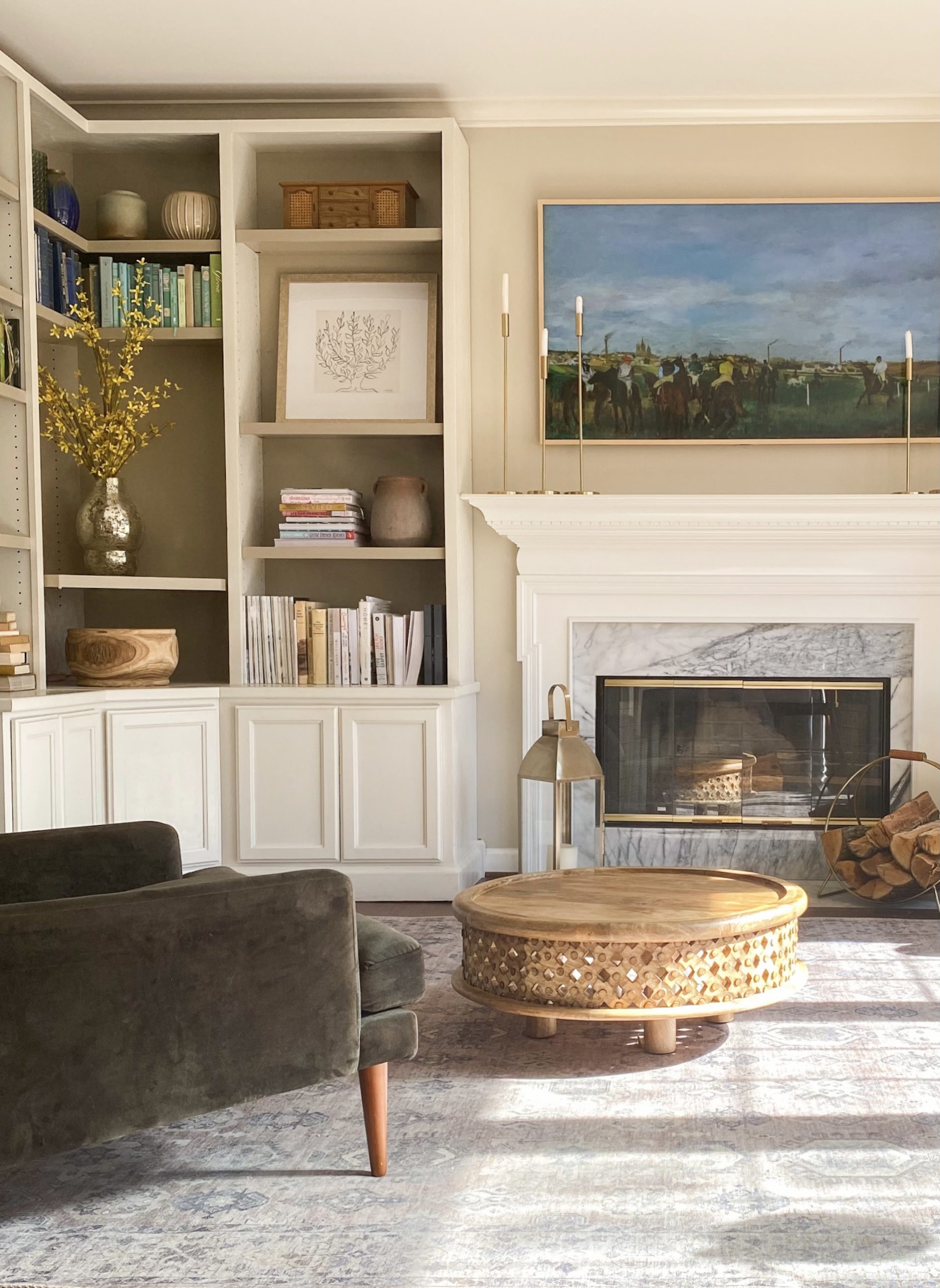 Update the fireplace – We have a few different ideas for updating this fireplace, but it will have to wait till we move through some of the other projects!
Piano room – I am in the beginning stages of planning out a better configuration for our piano room. We are definitely feeling the lack of seating for our big fam, so designing the living and family room to function better is a big goal for the year.
We will be working with some of our favorite local contractors on some of the bigger endeavors, but starting the year off slower. Still recovering from the kitchen renovation!
It's been nothing short of a tremendous learning experience to go through home renovations while pregnant and adjusting to a new baby. It has refined my intentions and focus even more, and I am grateful for that. This past Christmas was a cherished one to Gabe and I as we realized somewhere between the good and hard days of the past year, we started to feel truly at home here. So last, but certainly not least, our goal is to ENJOY our home this year.