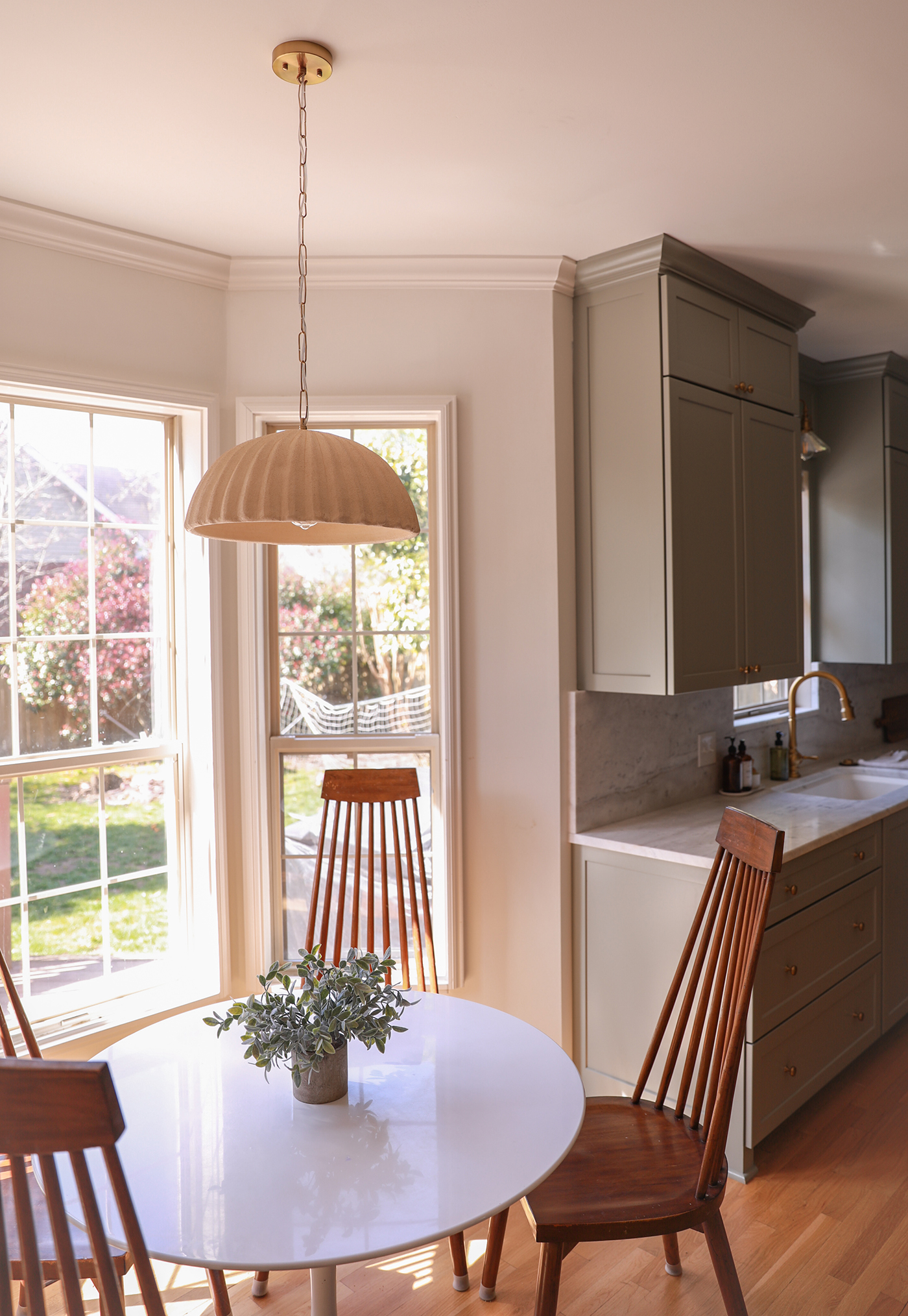 (Similar chairs here or here // Table)
I've been browsing for the right pendant that would work well in the breakfast nook space since the fall. I was really hoping for one that would work well with both adjoining rooms (kitchen and family room) because well, that's how my brain works and I can't ever seem to turn it off. I stumbled on a handmade clay pleated pendant on Etsy that took my breath away. Since the seller was based in Egypt, my head said don't risk ordering over seas, but my heart said BUY IT NOW! Which won out? The heart of course!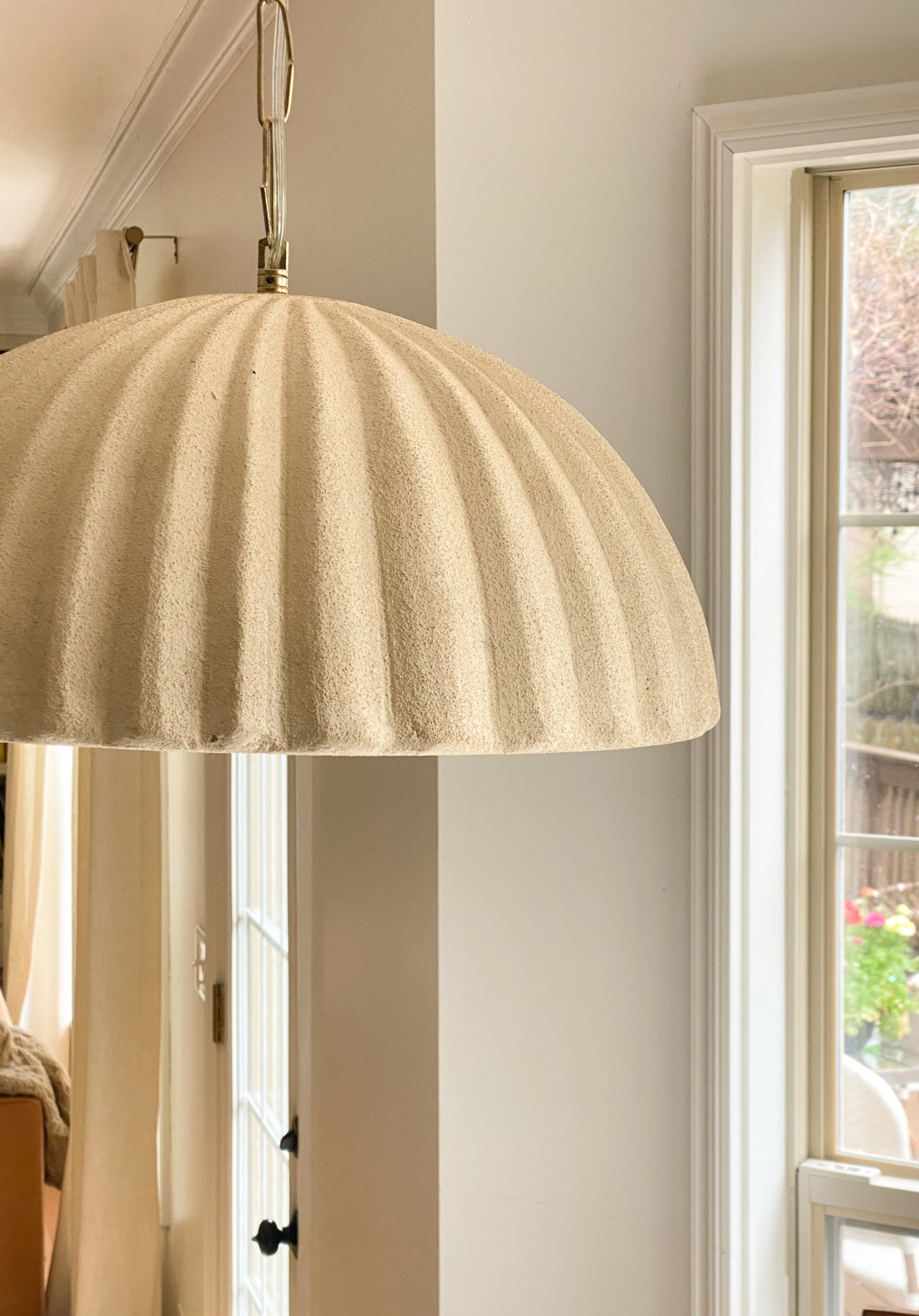 I love a good piece of art, and it was exactly what I was hunting for. I took the risk, ordered it in February, and crossed my fingers it wouldn't get held hostage over foreign waters. I mean this is 2022. Since it is winter in Egypt the maker explained the drying process for the molds takes longer, so it took about a while to make, and shipment took a few weeks. Much to my almost shock, it arrived a few days ago without a problem. I am happy to report it not only arrived in one piece (it was brilliantly packed), but it's as beautiful in person as I hoped. Granted the hardware wasn't quite what we needed, but thankfully Gabe speaks the electrical language that I am sorely lacking and found the pieces we needed to hang it. (Plate + extended screw.) We added an edison bulb so it creates some good lower warm light, which is all we needed in addition to the kitchen lighting.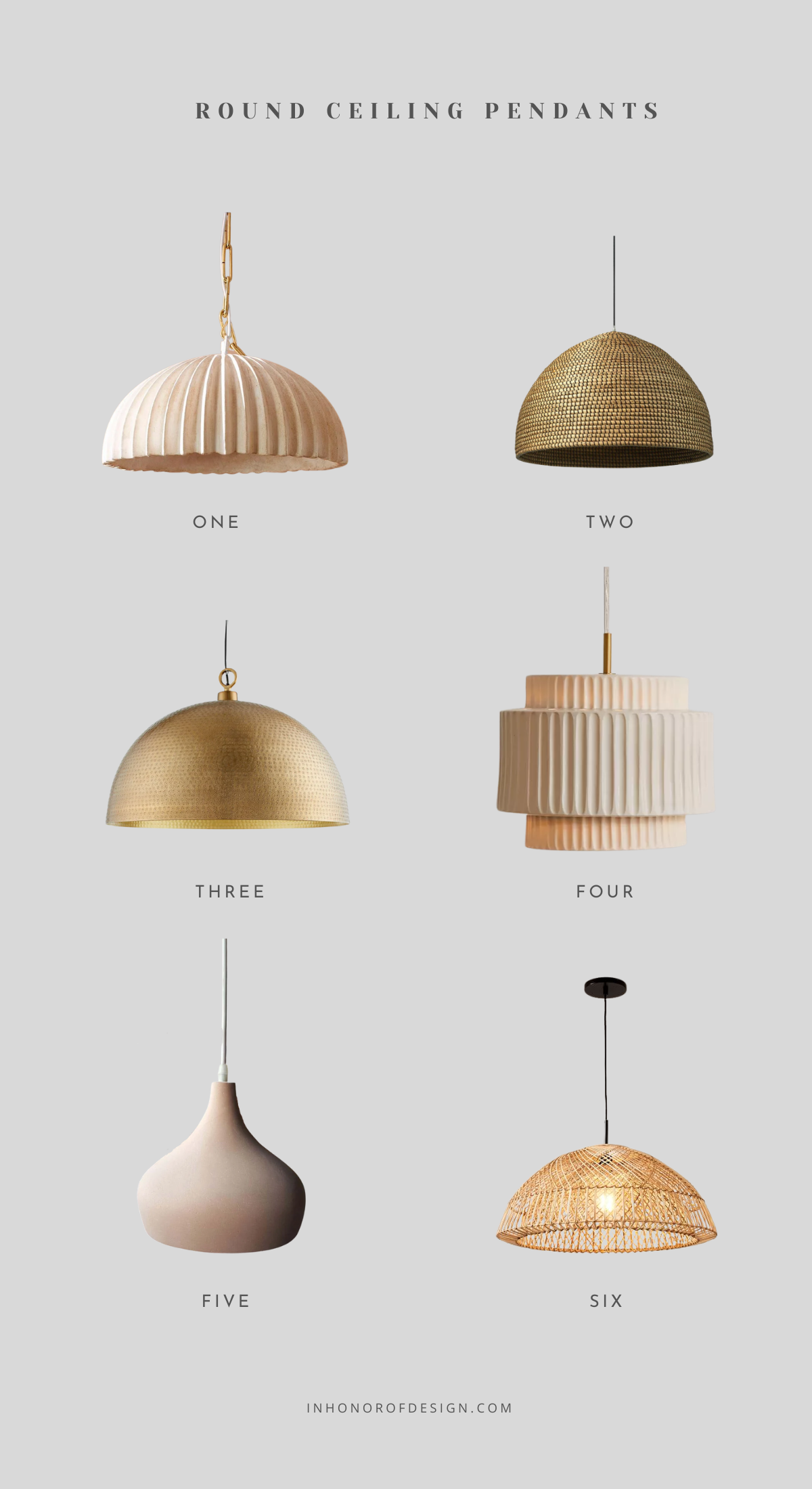 ONE // TWO // THREE // FOUR // FIVE // SIX
I included a few more round pendants I love that would work well for a breakfast nook area!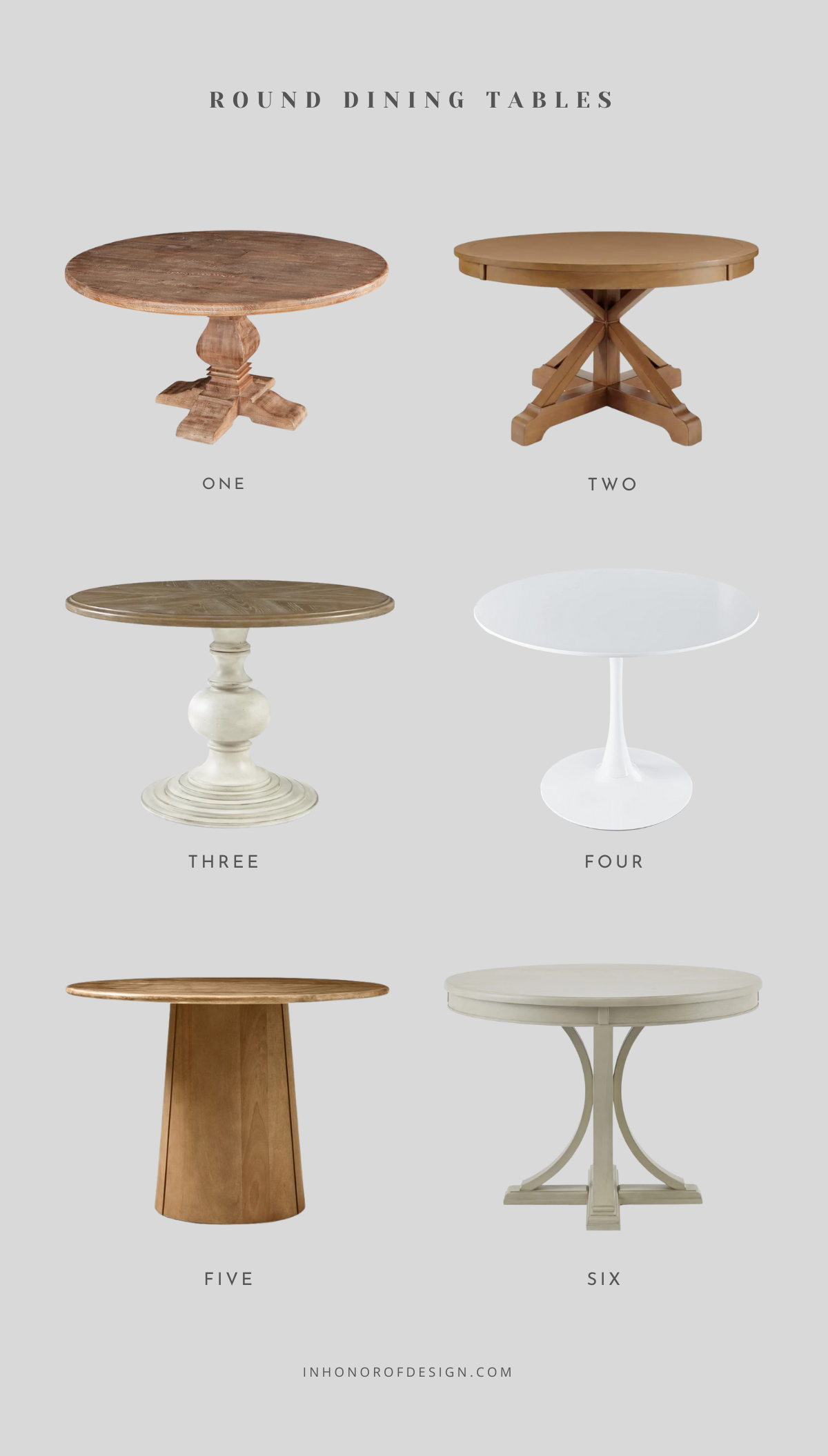 ONE // TWO // THREE // FOUR // FIVE // SIX
I found a few table options of a similar size and varying styles and price points to what we will be using soon. #4 is what we currently use, and it has been really easy to clean and maintain.
Gabe has been re-finishing a 1970s craftsman table we found on facebook marketplace, and it's just about finished, It's the same white oak wood as our island and bigger than the table we currently had as a temporary option. It will fit a few more of the kids, and be the landing spot of many game nights and pancake breakfasts to come!
This home has been a good kind of slow evolving process. It's been therapeutic in a way to work on it as both the world and our lives seem to spinning at a rapid pace. Our home environment can often lend a hand to providing the peace we so desperately need. Cheers!