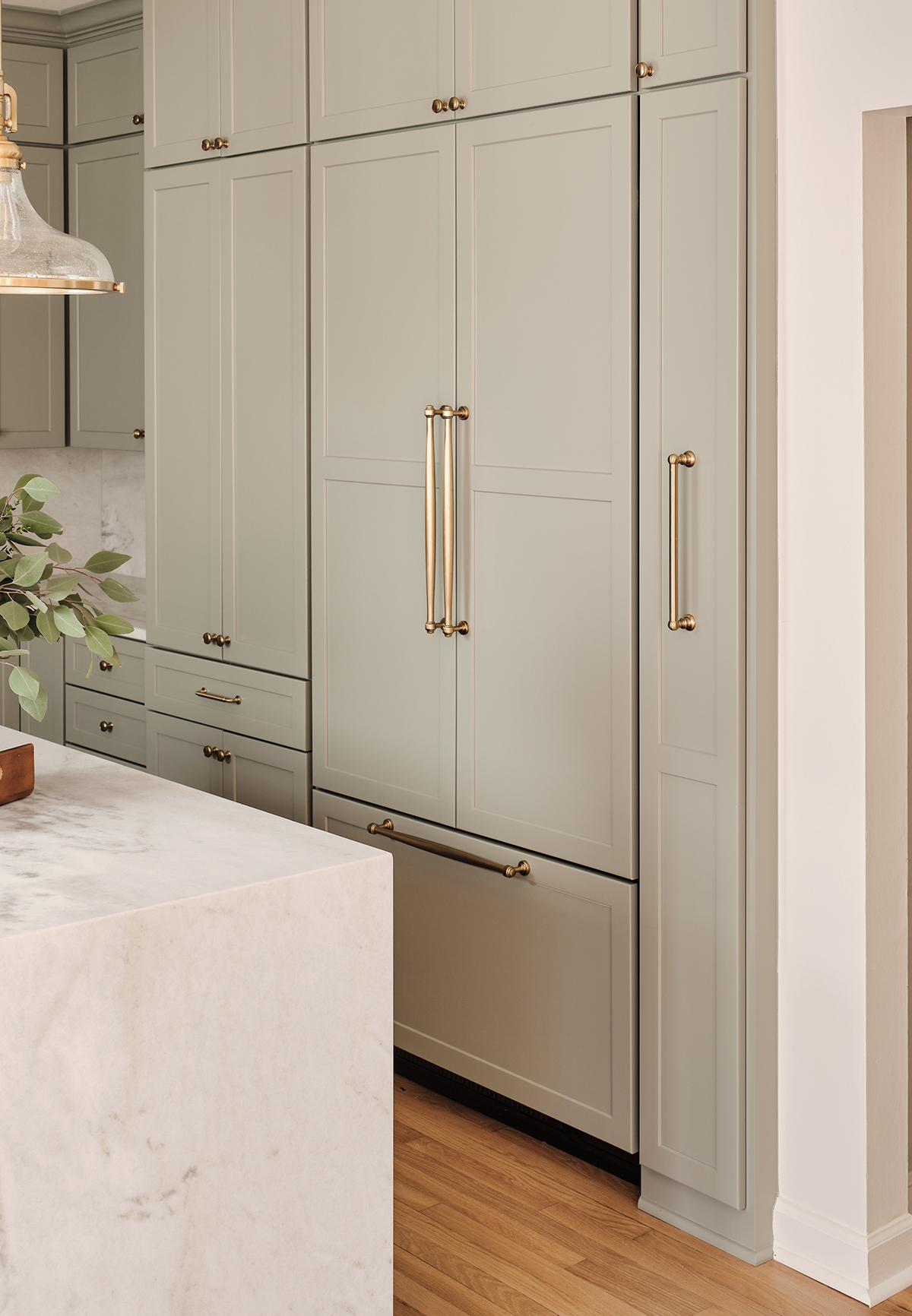 I think one of the hardest things to source for our kitchen was hardware in our budget. I was looking specifically for an antique brass finish. In my search I came across a range of styles and price points so I included a round up of cabinet hardware below, including the ones we ended up using for our kitchen!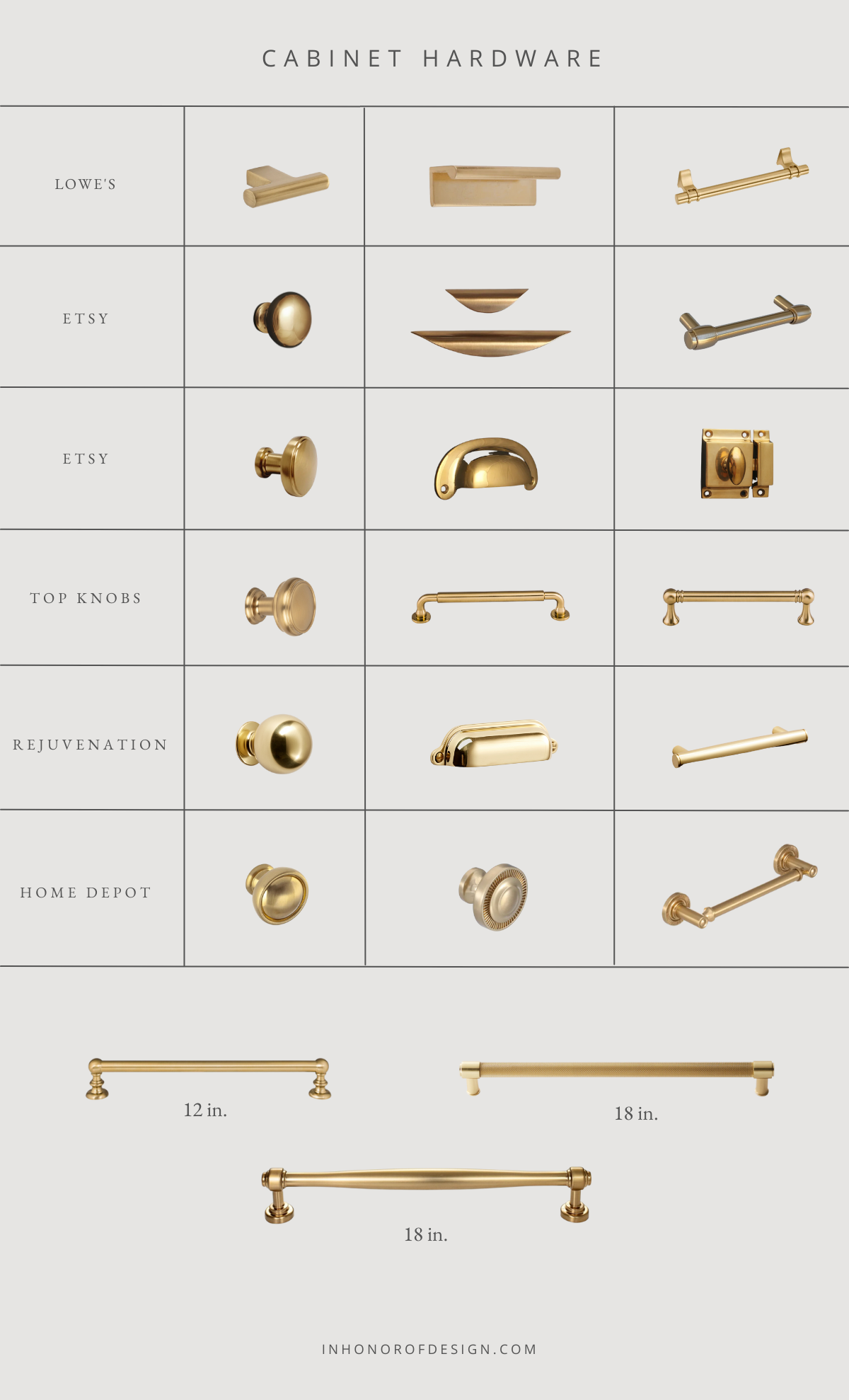 Lowe's: One // Two // Three
Etsy: One // Two // Three
Etsy: One // Two // Three
Top Knobs: One (sold out – similar here ) // Two // Three
Rejuvenation: One // Two // Three
Home Depot: One // Two // Three
Appliance pulls: 12 inch // top18 inch // bottom 18 inch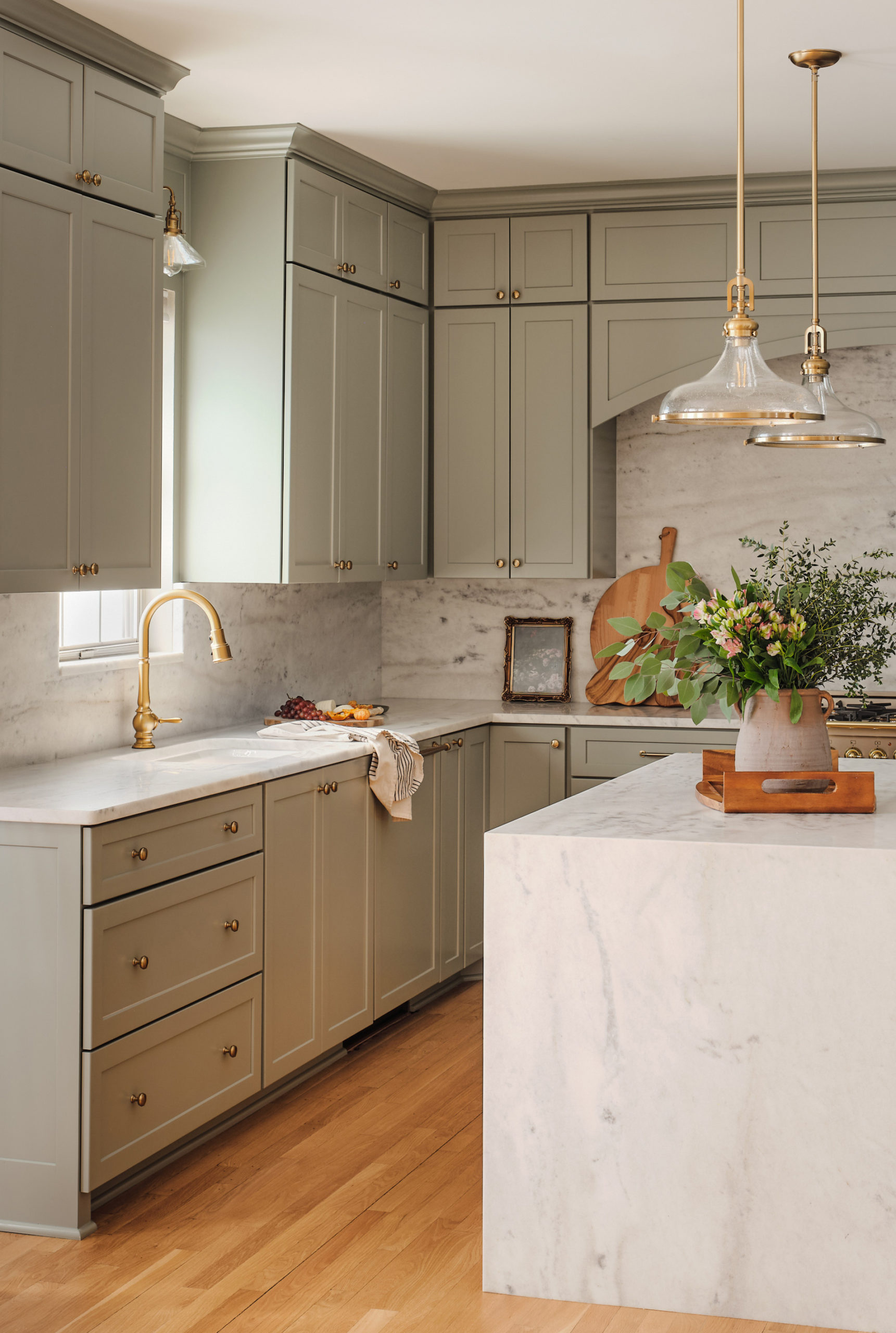 I used the 18 in. appliance pulls on our fridge and dishwasher, and the 12 in. on our broom closet. It's helpful to have a proportionate size pull for a heavier cabinet. I chose a mix of knobs and pulls for the drawers depending on the width of the drawer. I think mixing finishes is very doable in a kitchen! Our stove range and faucet are different finishes and yet they all flow well together.
You can check the rest of the kitchen series here which covers a lot of different topics!