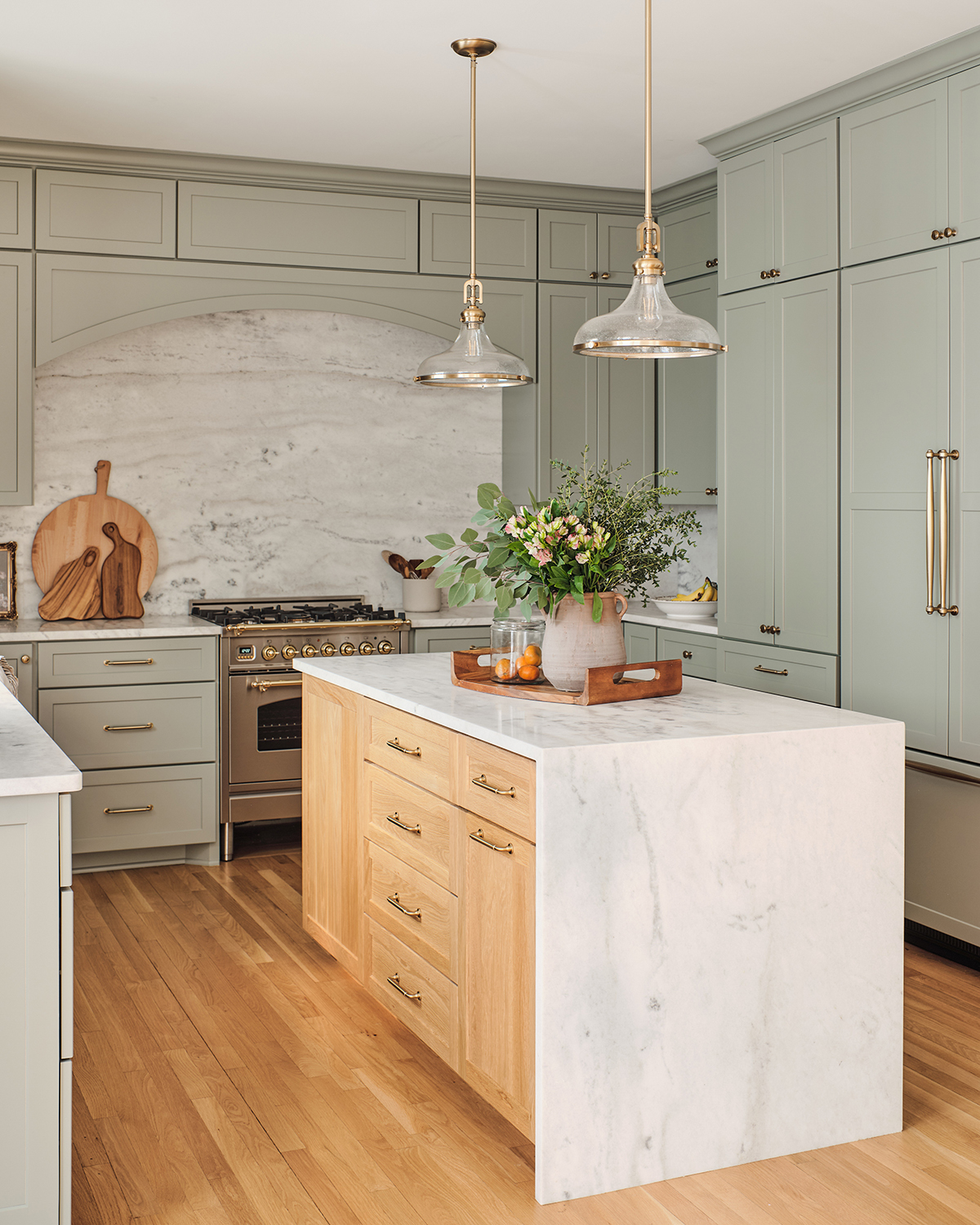 This is one of our most frequently asked kitchen questions, so I wanted to give you a one-year update on our marble countertops!
We originally thought we would be opting for quartz. After asking for feedback, many surprising responses noted that quartz chips, and marble holds up much better than expected. I love how unique marble is, but let's be honest — that isn't what the deciding factor needs to be when you have many people in the kitchen every day! We knew our countertops would need to withstand daily spills and meal prep.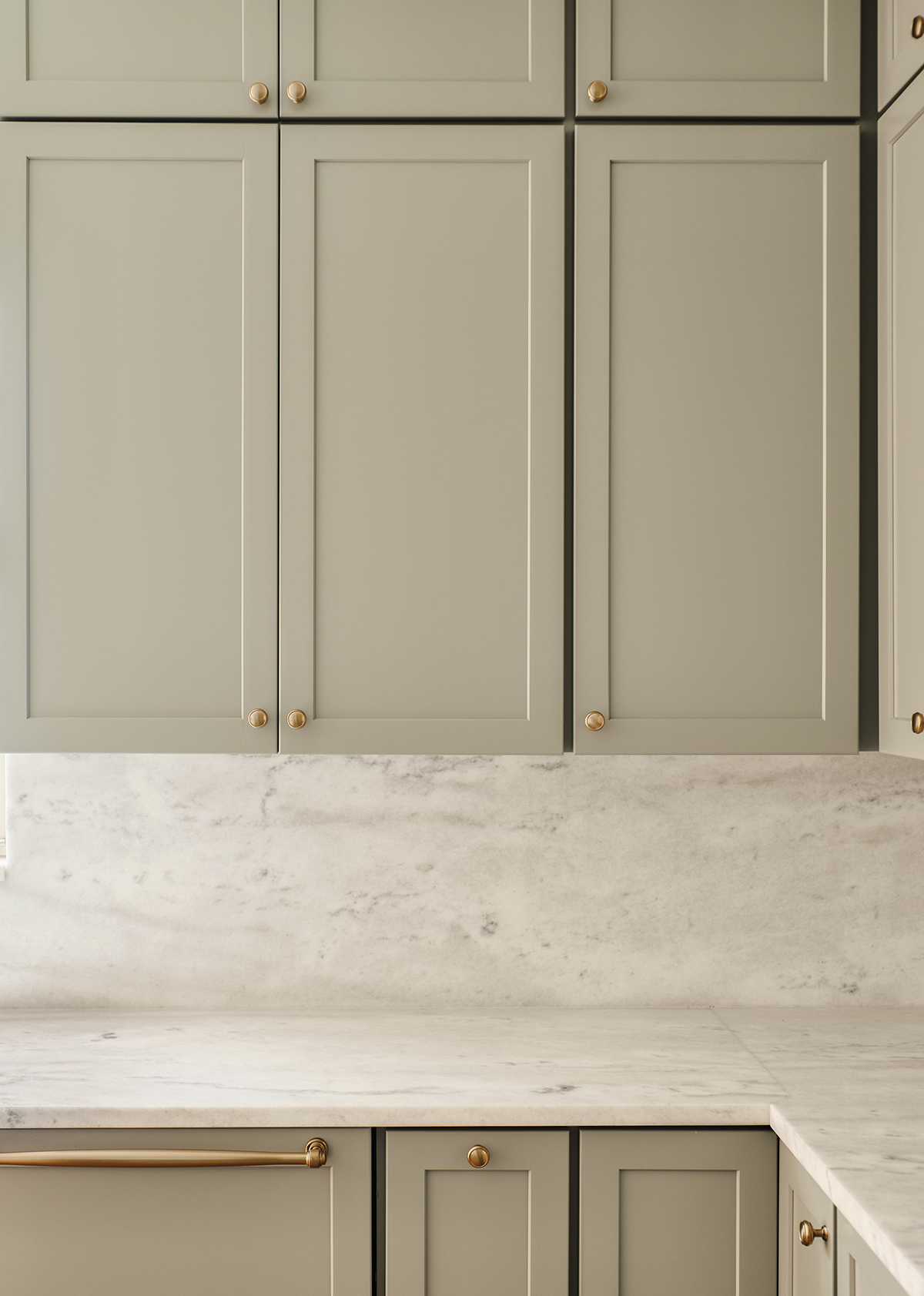 Why we chose marble
After weighing the pros and cons of all countertop surfaces — and costs — we took the risk on marble. We chose a Shadow Storm marble from CRS Marble & Granite in Nashville. It is very durable and can be low-maintenance, since it isn't a super porous marble (like Carrara White). It was also a better price-point than quartz, much to our surprise! Our installation company, Smokey Mountain Tops, pre-sealed our slabs with a water-resistant sealer. We need to re-seal it every year to maintain the quality, so that is on our to-do list this month! I knew I wanted the back wall to be open and reflect light, but installing tile would have required us to hire another contractor, and I loved the idea of the focal point being the beauty of stone. Since we found a bookended slab set for a great price-point, we used the same stone for our backsplash.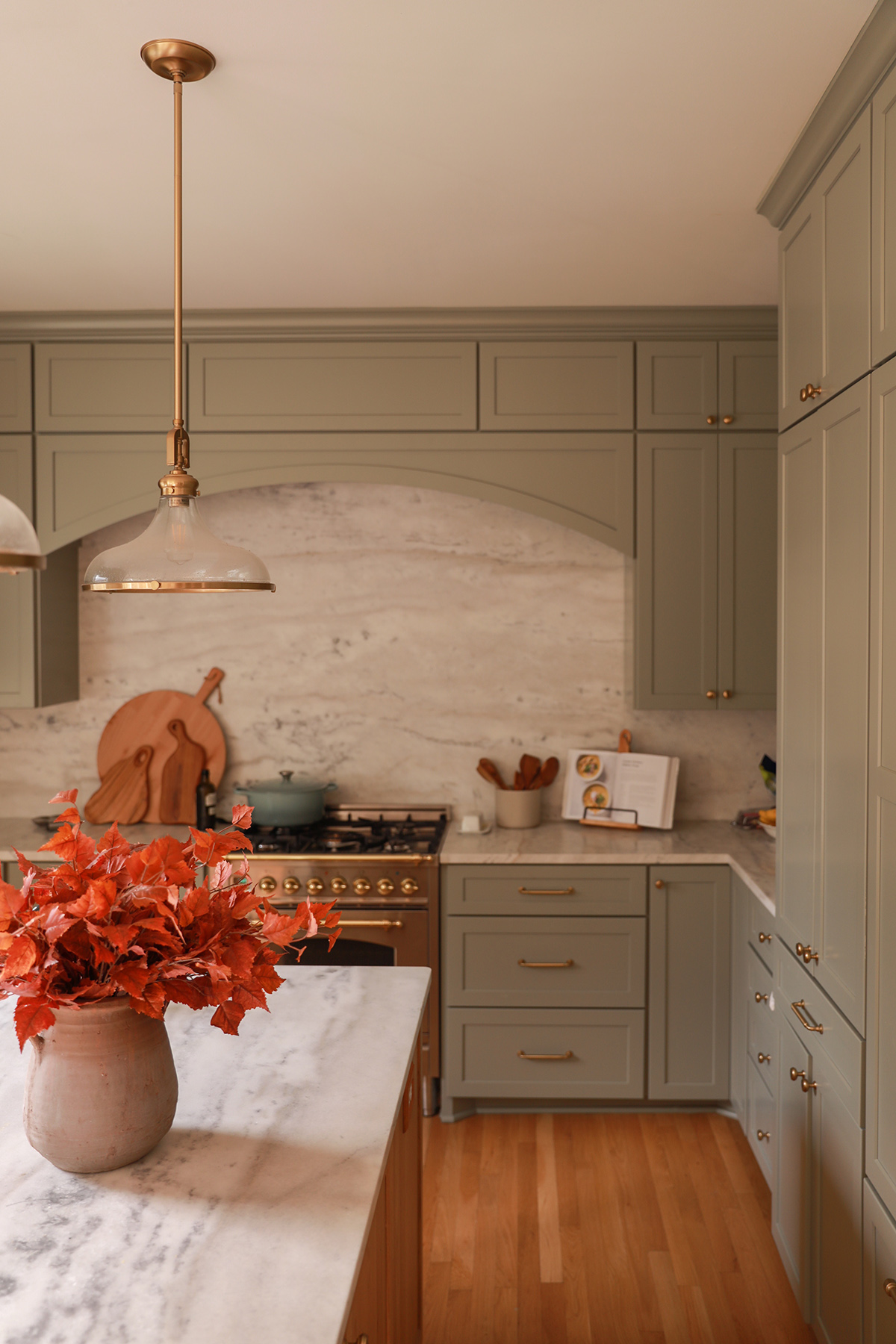 Any stains on the marble?
As far as upkeep has gone, we have had ZERO issues with stains. We don't cook with red wine and avoid letting citrus sit on the surface, but other than that…nothing has been too hard on it! Even mustard, blue pen, markers, and tomato juice have passed the stain test. Either the stone or the sealer is a rockstar, but I am not sure which to credit yet.
How do we clean the marble countertops?
Right now we actually just use warm soapy water and a microfiber cloth!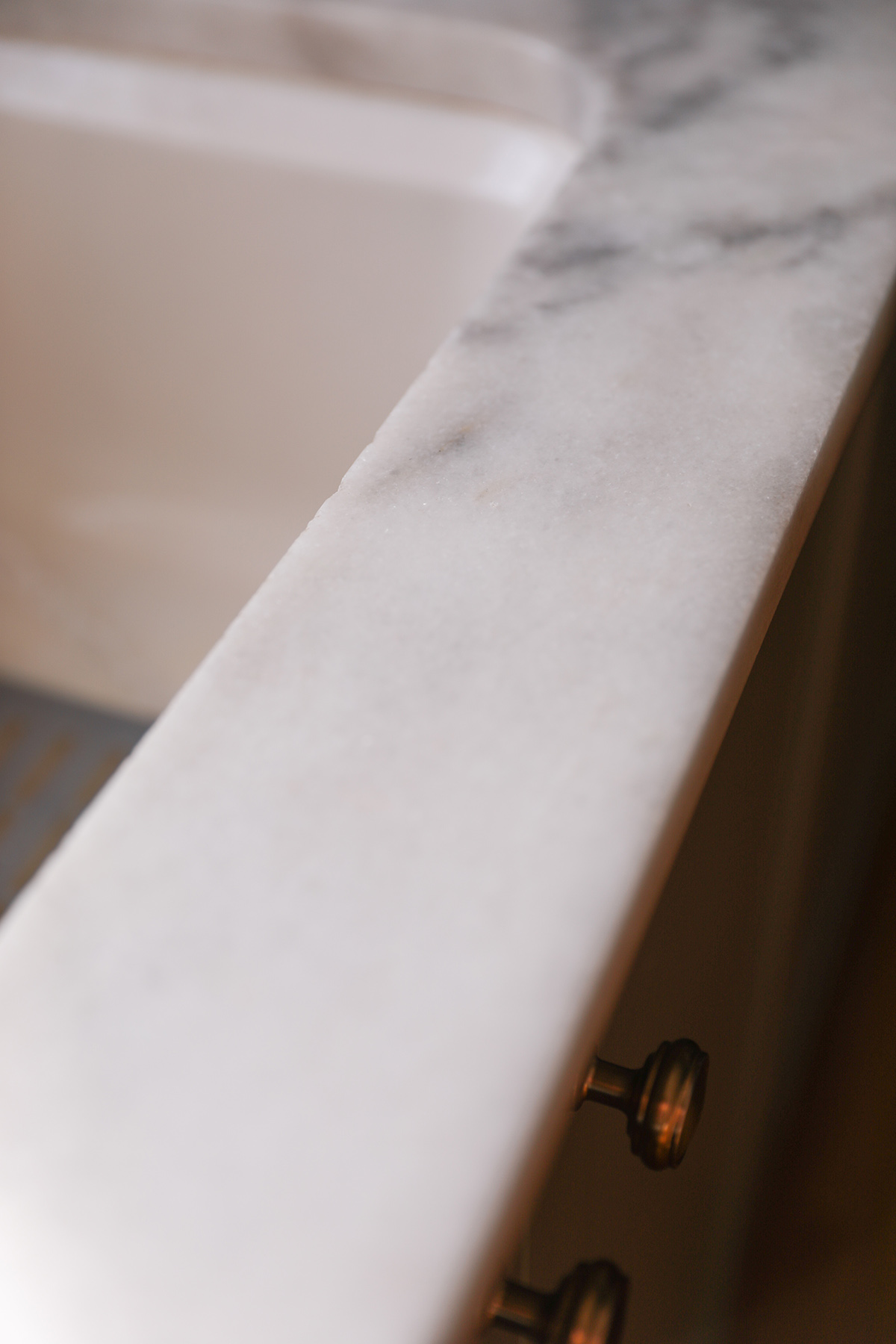 Have the countertops chipped?
My one regret with the countertops was not requesting a rounder edge. We have noticed a few small chipped spots along the sink and around the island from pots or other heavy objects banging into it. I think a more rounded edge would have prevented that.
Fixing chipped edges
Our installers gave us a great tip about patching chipped edges! You can actually purchase a professional-grade epoxy if you purchase the marble from a stone or slab location. You can custom-dye it with pigments that match your countertop to fill the chips and make it blend well. We saw the installers patch one area with this method, and it did an incredible job making that chip disappear! Ask your countertop installers if you can purchase straight from them!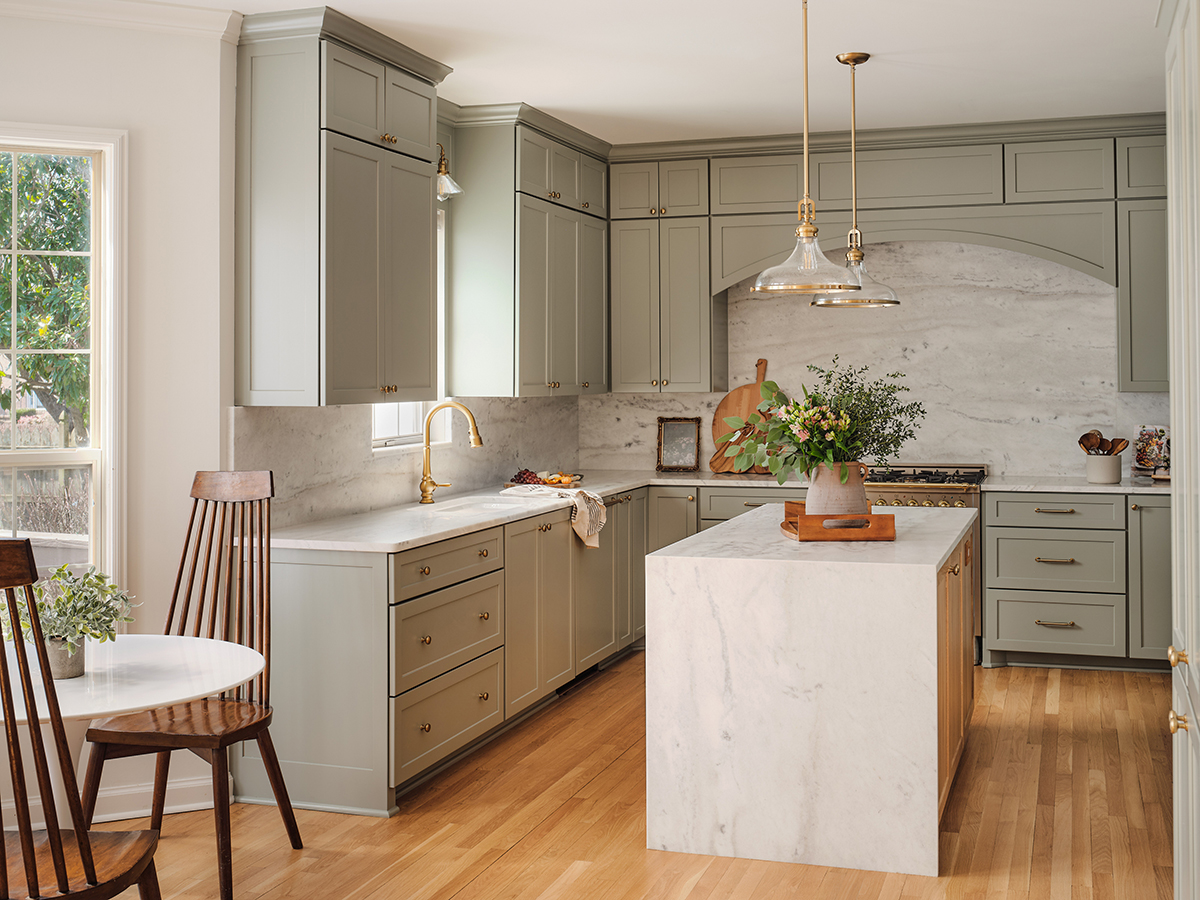 I know marble has a bad reputation among slab yards for not being family-friendly, and while I am sure you can find many testimonies proving this to be true, I am pretty sure you could find just as many positive experiences. Go for the harder, less porous marble options, and avoid white. Greys or neutral patterns will always serve to your benefit if a stain occurs.
I can't believe it has been a year already since we wrapped the kitchen renovation. I am so grateful for the space it has provided and the functionality it has served for day-to-day living! You can browse our Kitchen Series, where we shared the process from start to finish!
Photos by Joseph Bradshaw