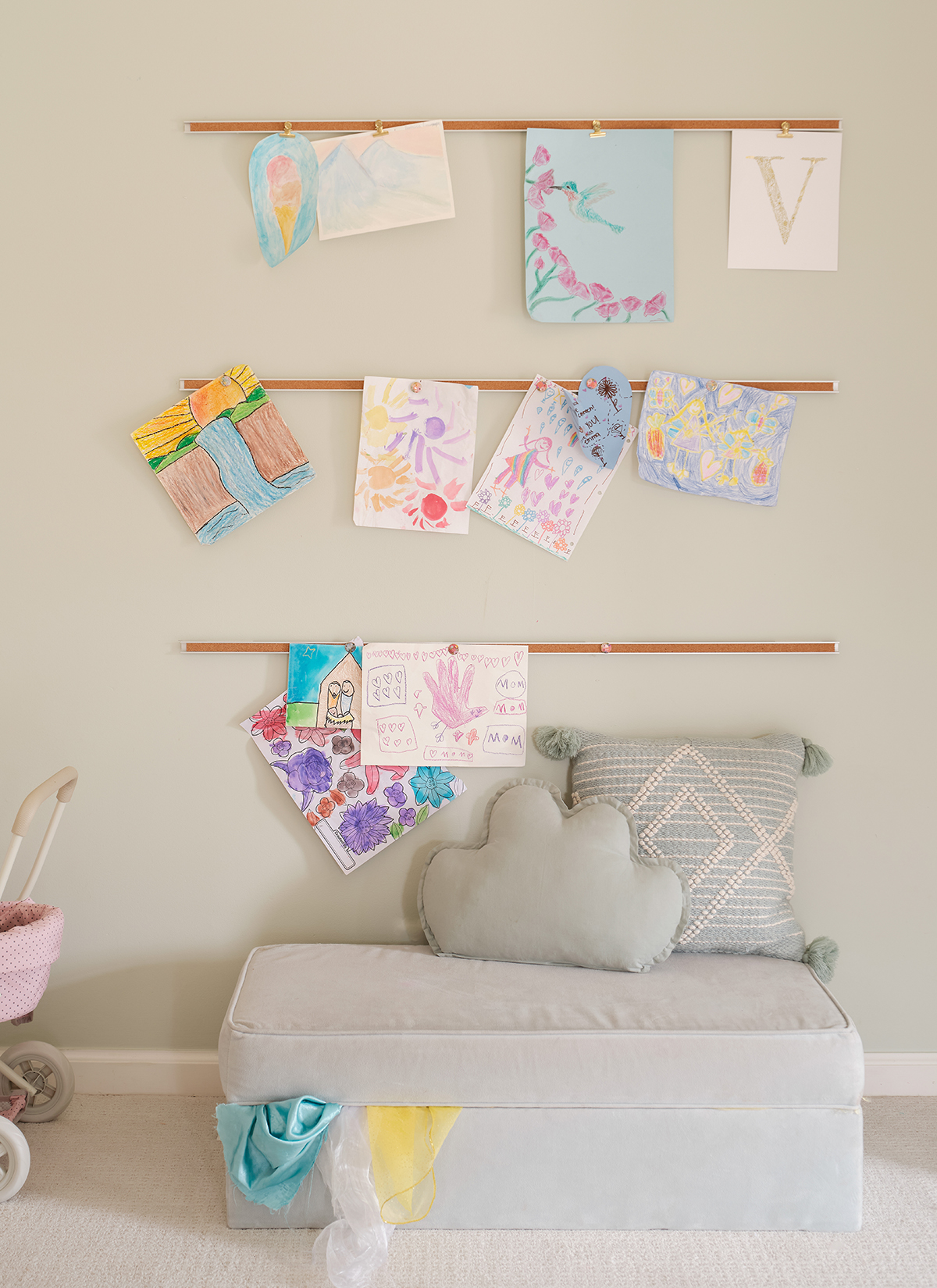 I finished up the girls' room and had to share this easy kids' art display idea. My girls are crafting and coloring daily and always asking me to hang their work. I was looking for a solution that would let them easily hang the art themselves and even swap it out when they wanted. These bulletin bar strips ended up being a great solution!
Photography by Joseph Bradshaw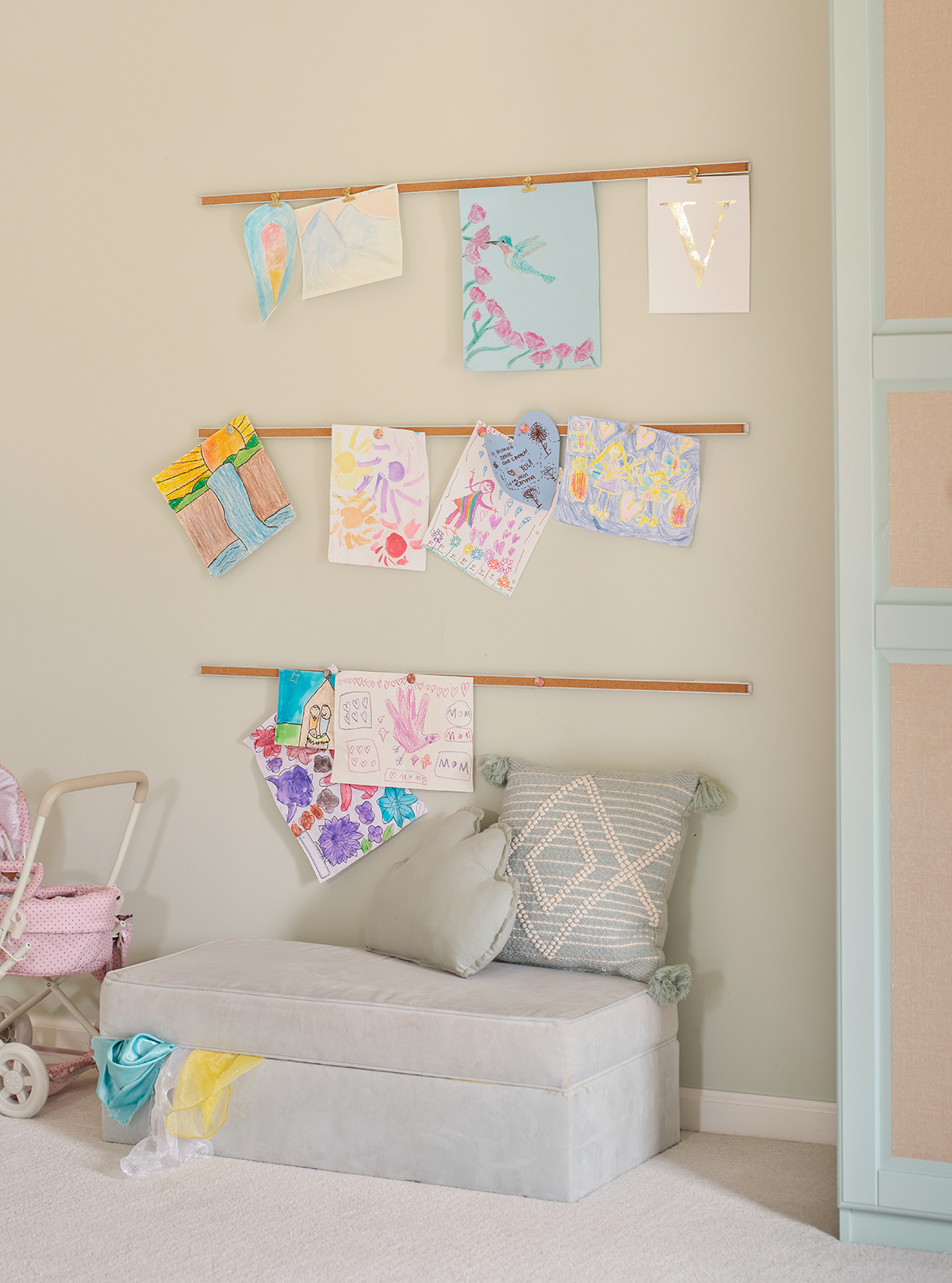 The bulletin bars are cork material, 4 feet in length, and about an inch wide. They come with magnetic strips on the back as well as wall tape strips. The wall tape it came with did not hold them up well enough. I had much better luck with Command strips! It has been really sweet to see how proud they are every time they hang a new art piece. Oh, the confidence of a 5 and 3 year old. Could learn a thing or two from them. Highly recommend these for a classroom or anywhere around your home. I am going to hang one in the boys' room next!
Sources:

                
                


                    
                    
                


            
Bulletin bar cork strips
Clip-style pushpins
Floral push pins
Cloud pillow
Tassel pillow
Doll buggy
Bench (out of stock)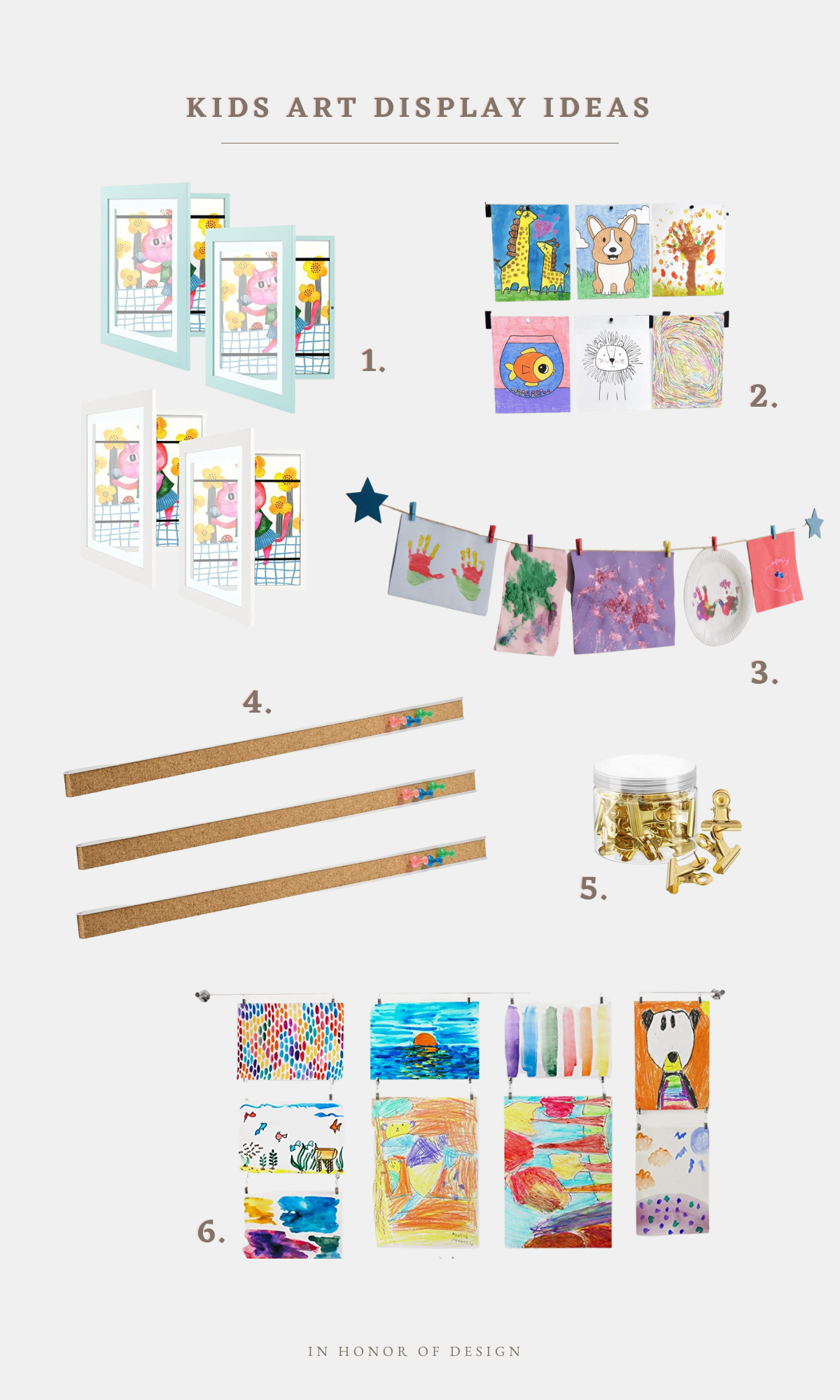 ONE // TWO // THREE // FOUR // FIVE // SIX
Found a few other great options for kids' art that also looked pretty simple to interchange pieces!