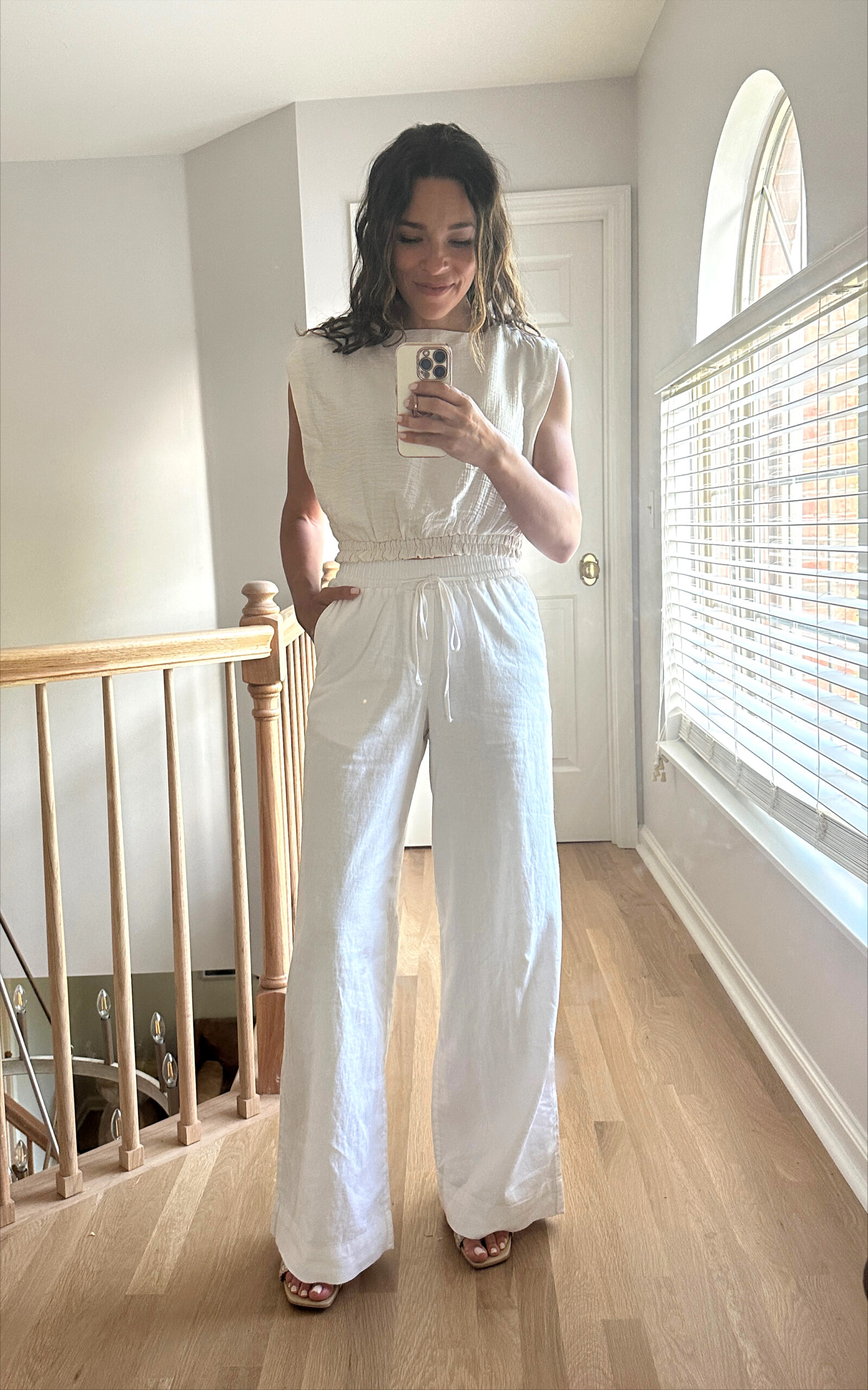 (Top // pants (I wear these slip pants underneath) // sandals)
I halted style posts for the past several years because I no longer had the time to shoot photos outside of the home, let alone shop for clothes! I still never want to spend time going into stores, and often find myself browsing the internet with little luck on finding items I like! I have always loved the capsule concept for ease, affordability, and overall less consumption.
However, anyone else feel like it's a wild goose chase to find items that aren't crop top/plunge top/backless, under $100, and decent quality? I have heard many stories of shared frustrations, so I thought it would be fun to bring back a style series of the old blog days. I will do the hunting, styling and sharing on behalf of all of us searching for a simplified, comfortable, but feel good wardrobe! I can't promise every Sunday, but I will try my best to share frequent finds I would recommend in this lovely grainy iphone photo format;)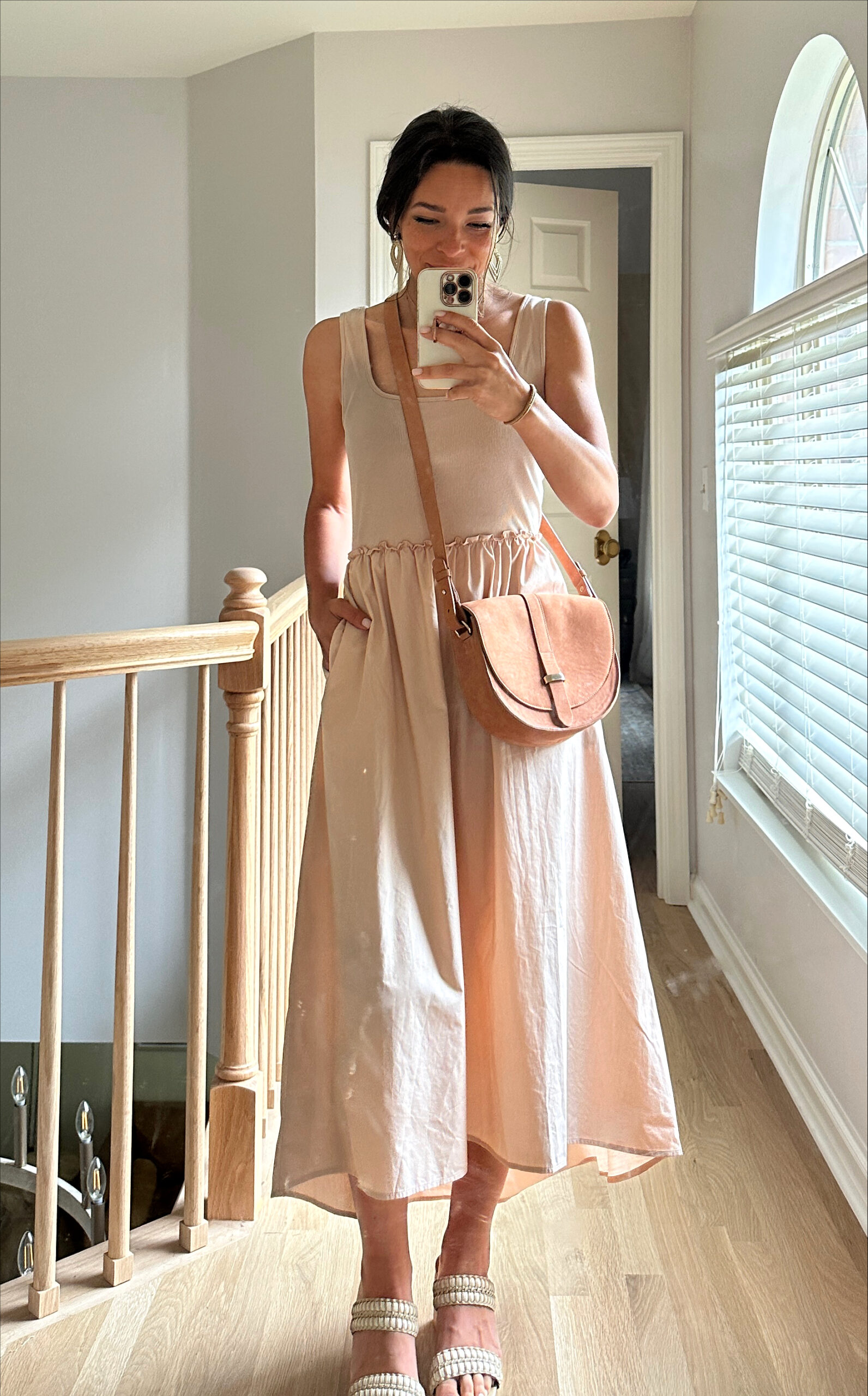 (Dress // sandals // old from Sezane)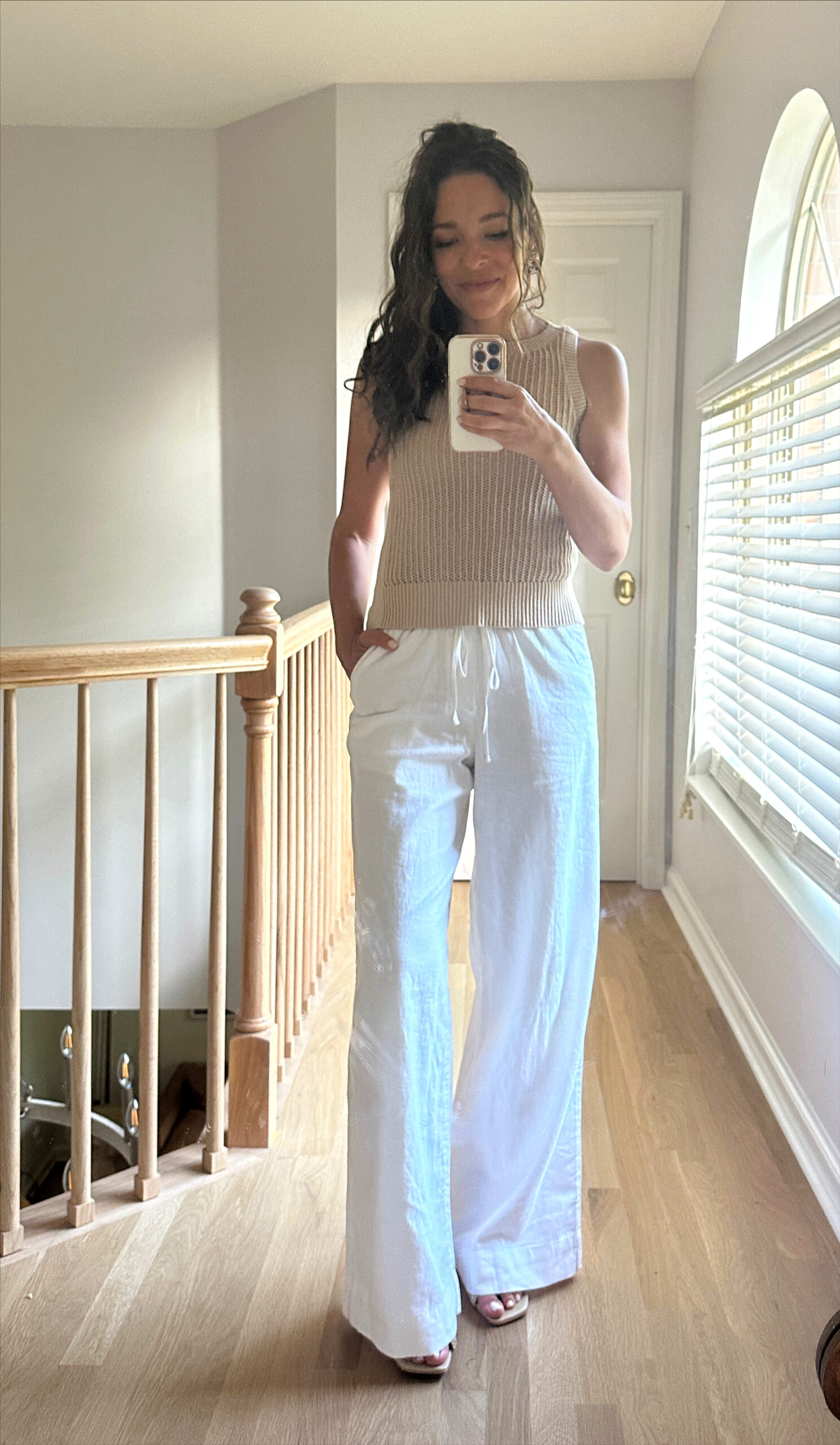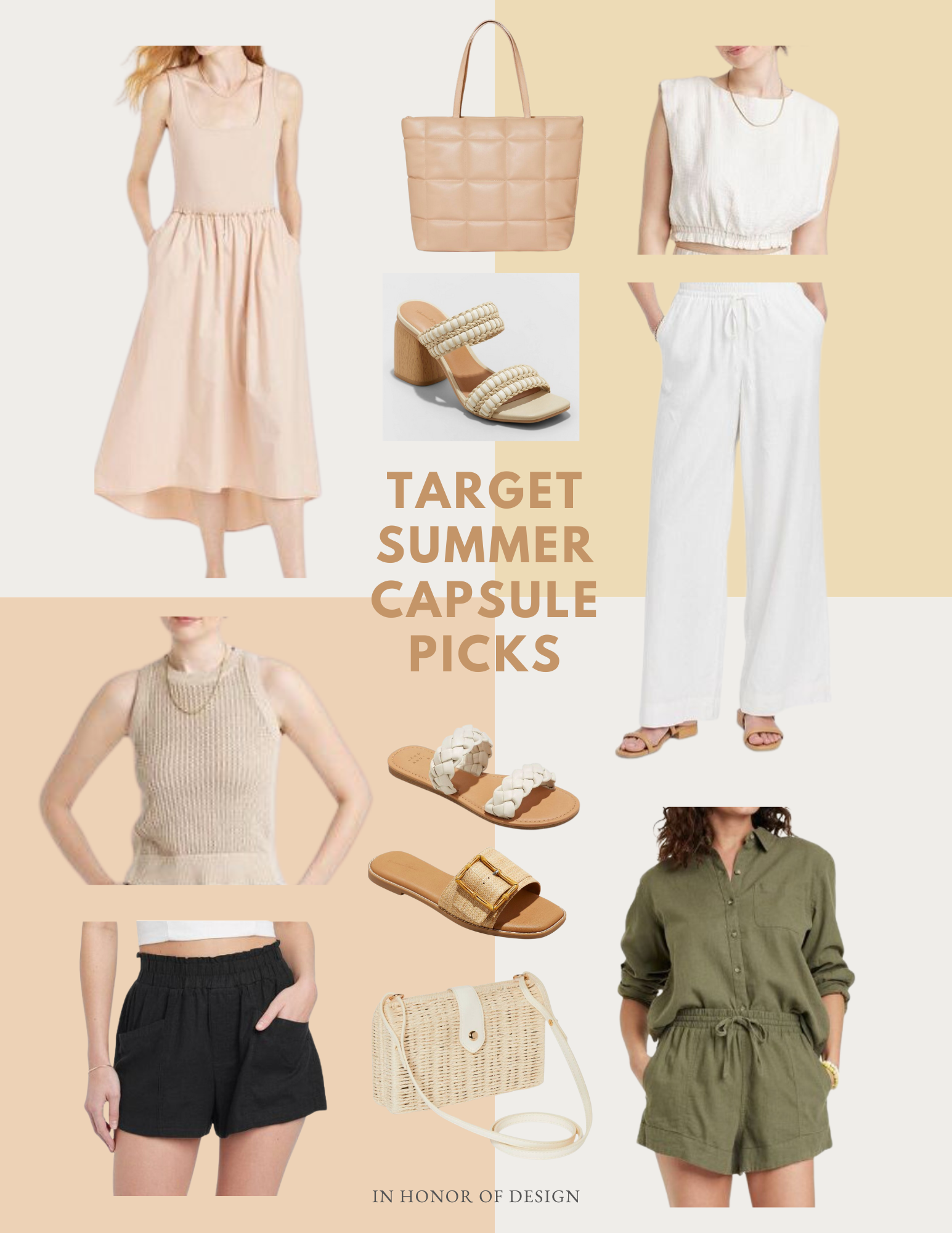 From left to right: Dress // Tote // Gauze tank top // Heeled sandals // Linen pants // Knit top
Braided sandals (Run a tad small) // Buckle sandals // Pull on shorts // Rattan purse // Linen shorts

Notes:
Dress– Fits true to size. I love the cut and fit. This would work well with flats for a casual look or with heels for a little nicer occasion. There are a few different colors available as well.
Tops – Fit true to size! The gauze top is short length so if you don't want it to be a crop top, it works best with high waist pants like the linen pair pictured.
Linen Pants – These would be good for the beach over a suit! They are a little sheer so I use these slip pants underneath for every day looks.
Sandals – Have been so impressed with the sandal selection at Target this year! Comfortable and affordable! I have been wearing the heeled pair with several outfits as well as the braided pair for every day.
I will try to cover varying stores and budgets! Today are all pieces from Target that work as a great base for a summer capsule. I would love to hear about some of your favorite places to shop since it's seems to be slim pickings lately!