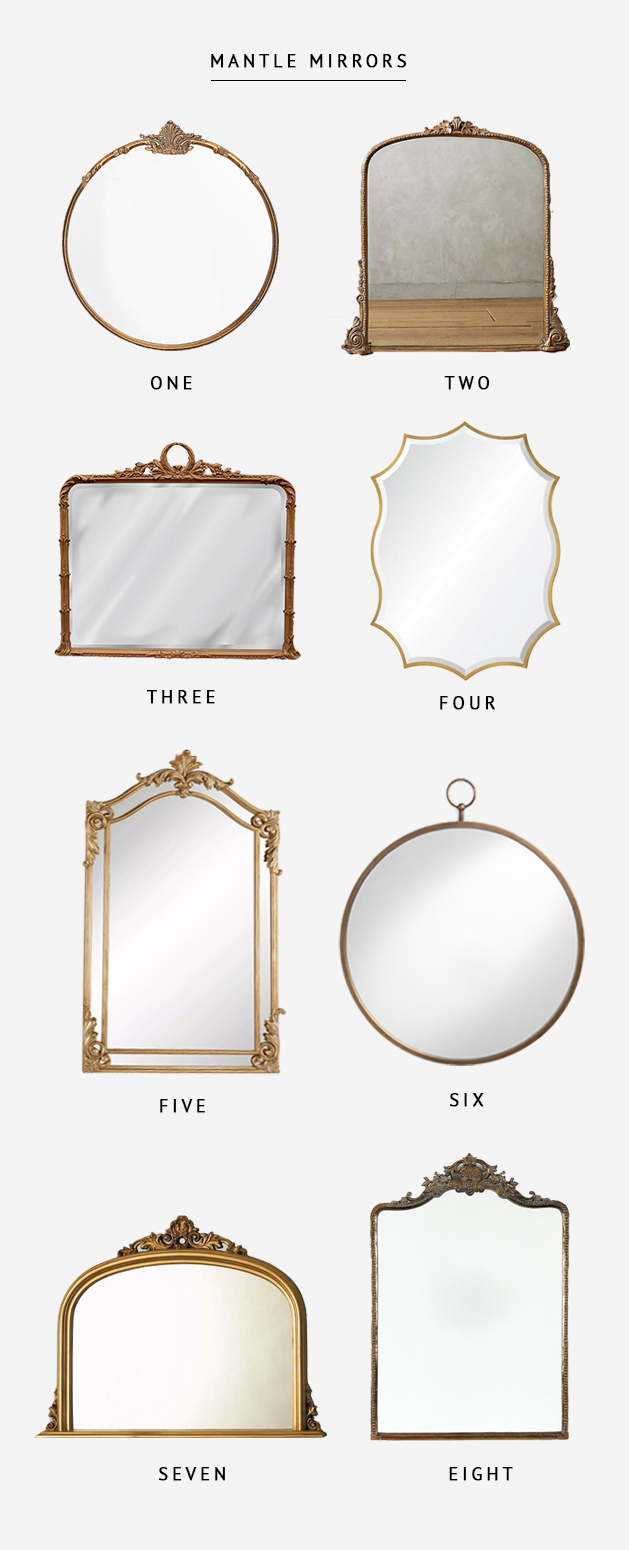 1. Madeleine Mirror
2. Primrose Mirror
3. Bellesol Mirror
4. Cho Mirror
5. Classical Buffet Mirror
6. Brass Metal Loop Mirror
7. Somette Mirror
8. Arched mirror
We searched high and low for this round up of mantle mirrors, and these were the finalists! However, if you are feeling nifty, I am including how I gilded our current mantle mirror that Gabe found for $30 at a local flea market. It took me twenty minutes so promise it's easy!