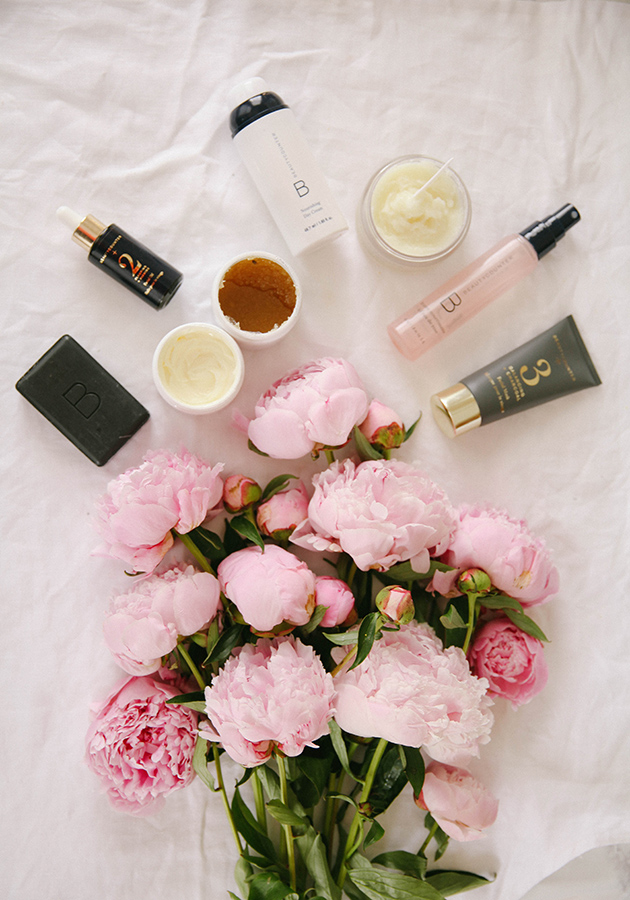 I started converting over most of our household and baby products to safe ingredients last year, and was so hesitant to dig into my makeup bag and skin care routines because ignorance is bliss right? Well after reading/hearing some eye opening facts about the effects of toxins on our health, I knew I couldn't ignore it any longer. I wasn't expecting to find many clean ingredient products I loved, but thankfully with some recommendations from friends, I feel like I hit the jackpot when I discovered BeautyCounter. I ended up joining the company since I loved how effective the products were on my skin and hair and wanted to share my honest experience when I could.
Here is a round up of some of my wow-factor faves for skin and body care…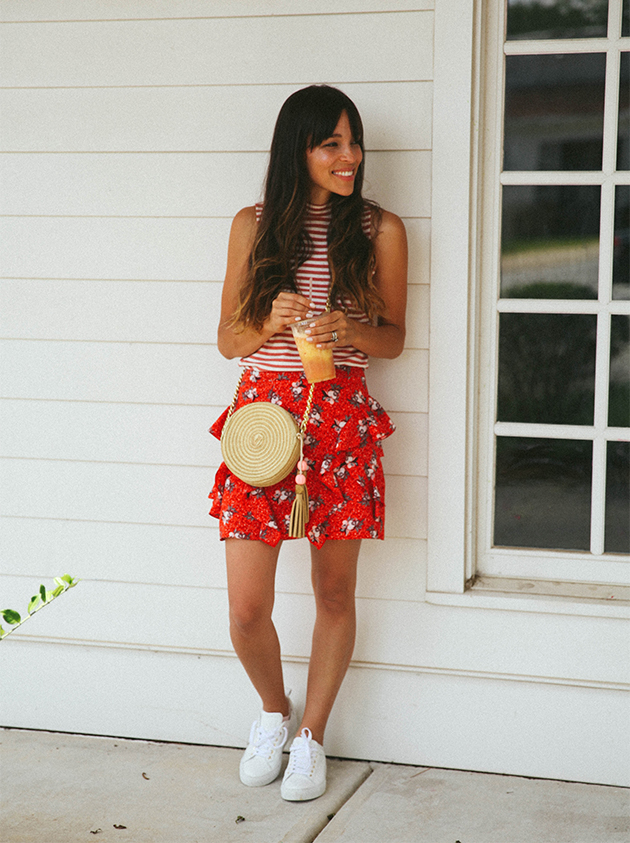 (All summer capsule outfits here.)
In taking care of my skin, I don't have much time to do all of the things, so I try to just focus on cleansing and moisturizing with the added perk of a mist or mask here and there.
Facial Care:
Nourishing Day Cream – I was pretty sold on my last moisturizer. I really loved it…..but when I ran out, I decided to give this one a try since I was really into some of the other BC products I tried. I would say this and the dew skin tint is what sold me on BeautyCounter products. This cream leaves your skin super silky, but it also adds a healthy glow to your face! It contains a mix of organic coconut oil, safflower oil, and aloe as well as antioxidant-rich acai to protect against dry skin. I love how it feels really lightweight instead of greasy or oily. You only need a little bit so it lasts a good long while. I'm anxious to try the night time cream and eye cream now.
Plumping Facial Oil – One of the bigger changes in my skin this year was from lack of sleep and not enough water. You know, things that happen with you have a new baby. My skin looked like it was starting to sag, and I always looked tired. When I started making more of an effort to take care of myself, I drank lots of water and started more skin care. This plumping oil is another moisturizing option I will rotate in because it's pricier, and I want it to last all year;) I just really couldn't believe how it helped lift my skin! Probably because it contains a blend of natural oils including jasmine and argan oils which are knwn for being replenishing and omega rich. It contributes to minimizing fine lines and loss of elasticity as well as nourishing and firming skin.
Balancing Facial Mask – I rarely have time to do a face mask, but it's a treat when I do! I have been making more of an effort to take a little self-care time on weekend nights, so this is the one I grab! It is a kaolin clay mask which absorbs excess oil and helps draw out impurities. The activated charcoal has helped minimize pores, brighten dull skin.
Rosewater Mist – This is just something great to have in your purse and on vacation for an on the go midday pick me up. It's a skin softening toning spray made with rose essence and moisturizing sodium hyaluronate that also sets your makeup!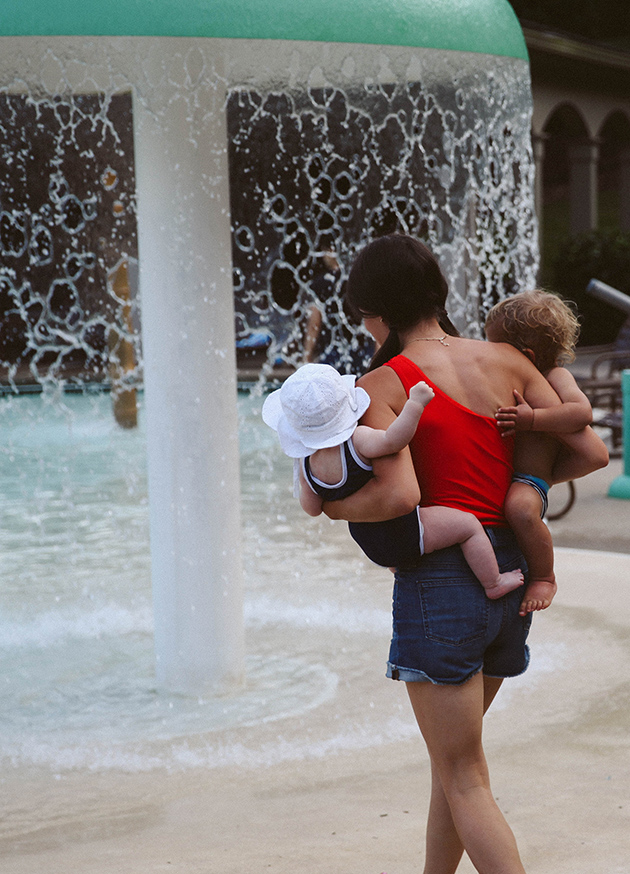 Body Care:
Cleansing balm – My friend Kelly described this as the duct tape of beauty items for it's endless purposes! I had to give it a try. What I found so helpful about this product is that a little bit goes a looooong way. You can use it as a body polish, makeup remover, skin brightener, etc. It is packed with vitamin c from essential oils so it noticeably improved my skin texture. I've also used it to help my elbows, heels, and hands! Oh and a cheek highlighter. Endless possibilities in this jar. I put it on before I go to sleep when I can tell it needs a boost, and wipe away with the muslin cloth it comes with. Hands down one of my favorite products.
Sugar Scrub – This scrub is packed with mineral-rich evening primrose, sweet almond, and sunflower oils with a brown sugar base that have helped rid of my rough skin patches. I can't get over how soft it makes your skin. It also feels like a form of stress relief just to sniff! (oh my word.)
Body Butter in Citrus – Our body butter does not contain synthetic fragrance ingredients, many of which are linked to health issues like allergies, asthma, and hormone disruption. Instead, we use natural citrus fruit oils and peppermint to lightly scent this nutrient-rich butter.
Charcoal Cleansing Bar – This is one of BeautyCounter's best sellers because it is so effective! You can chop it in half to keep one at your sink and one in the shower and you will still find it lasting for weeks on end. I haven't found a face wash that was helping with my pores or random breakouts, and I saw improvements to my skin within the first few days of using this wonder bar. It detoxifies and absorbs impurities in your skin without drying it out. Since it is made with antioxidant-rich green tea and hydrating coconut oil, its a very gentle formula. It can be used on your face and body!
There are so many factors to healthy skin like what we eat, our environment, blood type, etc. It can really help when you understand your skin type, and are consistent with what you use.
All of these items above can be found on my Beautycounter website, so happy to help if you have any questions about the products. Feel free to email me about product questions or any curiosity about joining my team. I will be sure to answer personally.
P.S. Some helpful articles on avoiding synthetic fragrances in skin care products as well as the power of antioxidants!