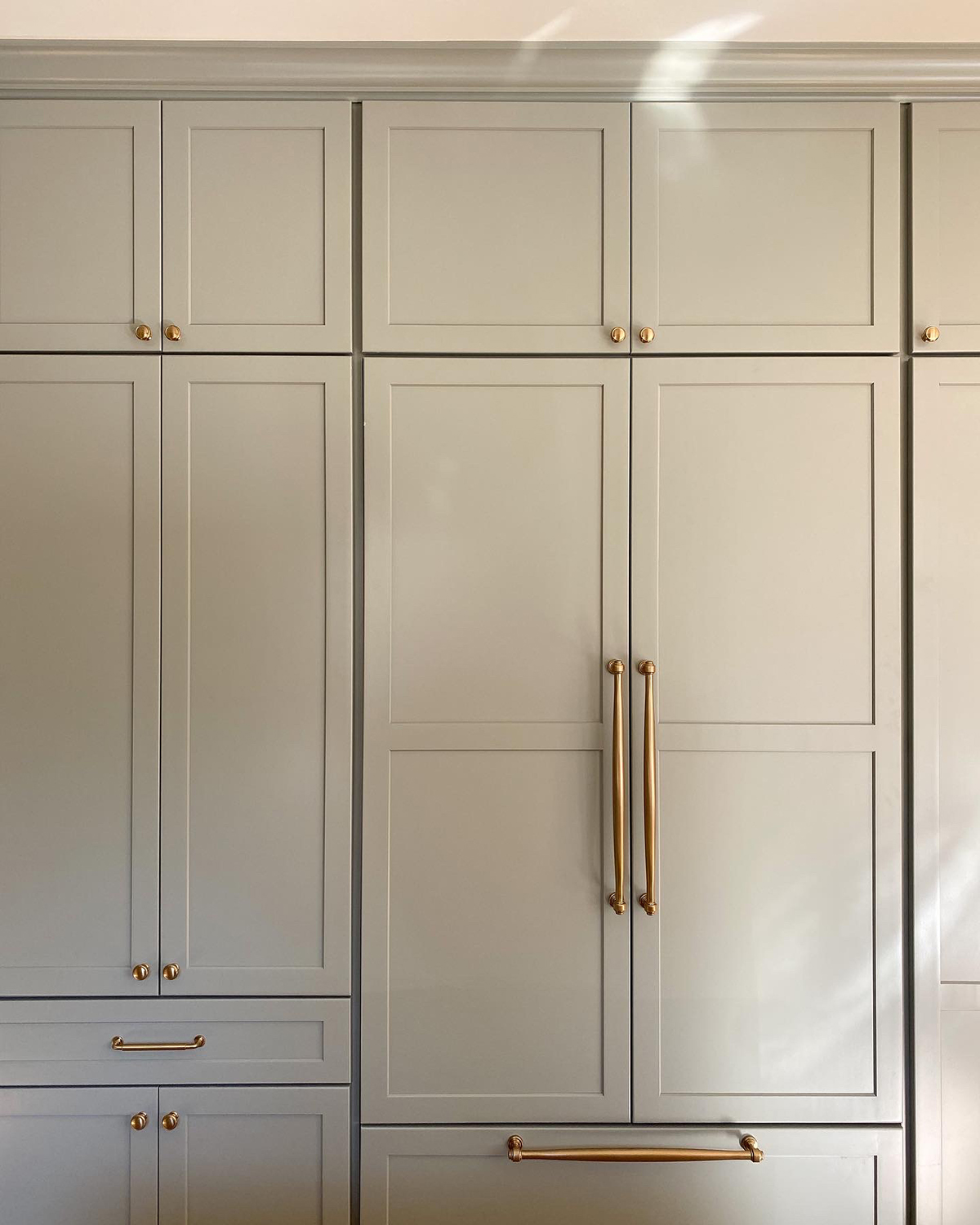 I crowd sourced for personal stories/feedback back in the spring when we were researching appliances, and it was really helpful in deciding which brands to avoid and which perform well! As you are probably well aware, the appliance industry has experienced major delays this year, and the timing of when we could receive them weighed into our decision as well. I wanted to share an overview of which brands received the best reviews and which received the worst. Maybe it will save you a headache and a hefty repair bill…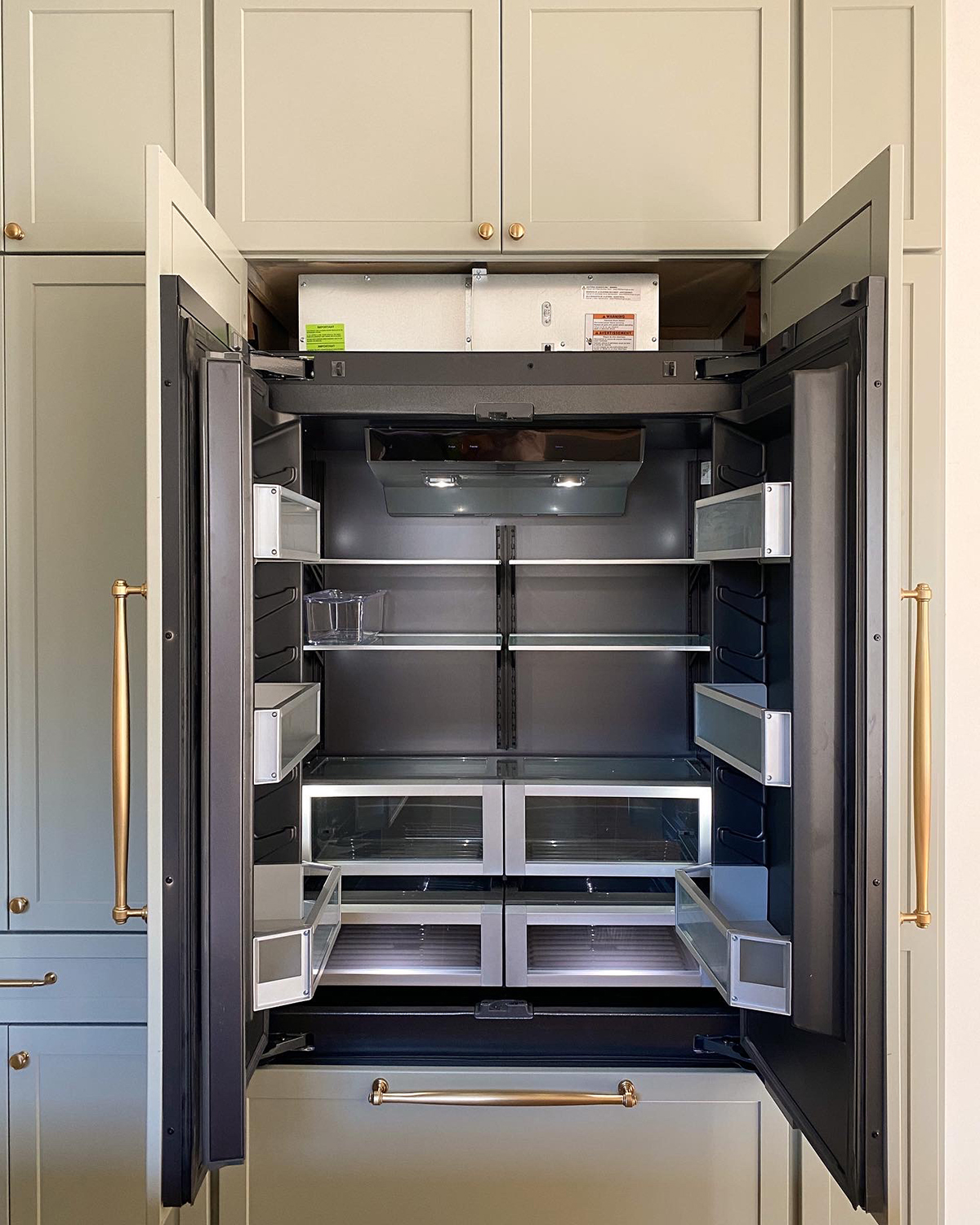 (The top panel arrived late, so that top section is usually covered in a black panel.)
Refrigerators – (Prices vary greatly per model.)

BEST READER FEEDBACK
Bosch – An average 4.8 out of 5 star in customer reviews.
Thermador (owned by Bosch)
Fisher and Paykel
Jenn-Air
Maytag – Best value for high quality french door.
SubZero
Frigidaire *Best Price
Kitchen Aid *Best Price


WORST
Samsung (Most of the negative feedback was related to the broken ice makers.)
LG
Whirpool – (mixed reviews)

What we chose:
We really wanted a counter depth fridge to give us a little more walking room in between the island and wall. Since we have a fridge in the garage we were ok with the more shallow depth. ('m pretty sure it will also help us with less food waste since we tend to never see what gets shoved to the back of the deep fridges!) After visiting a local appliance company called A-1 appliance here in Nashville, we decided to go with the Jenn-Air 42 in. french door model. It receives high reviews, is made in the U.S. so parts are easier to replace, and had the integrated panel ready option. It is a great use of space, and it is known for keeping produce fresh for longer periods of time. It definitely was over budget for us, and makes me a little sweaty thinking about it. However, it is hands down one of the most impactful differences made in our kitchen.
Keep in mind if your appliance is from another country, it may be difficult to replace parts if needed.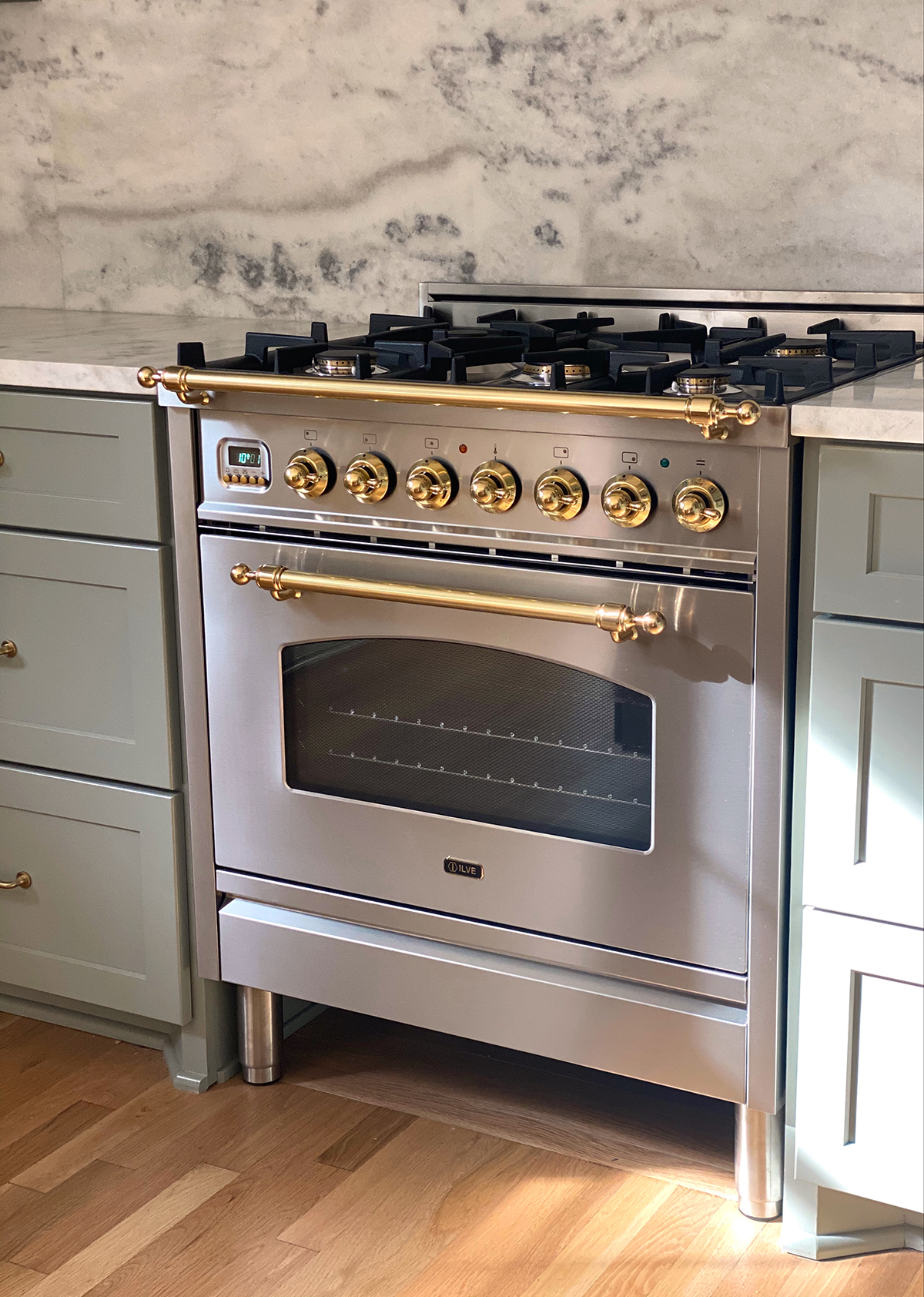 Ovens
BEST READER FEEDBACK
Wolf
Kucht
Cafe Appliances
ILVE
Amana Cooktop
Dacor
Blue Star
Bosch
Fulgo Milano Induction
Maytag *Best price, and everyone says Maytag products last forever!
Kitchen Aid
LG
Mixed Reviews
Whirlpool
Electrolux
Hallman (Customer service issues)
Worst
GE Cafe
Thor (Bad customer service)
What we chose:
We personally wanted a gas range stove. I love the style of the french ranges, but not the price tag. When I discovered the ILVE Nostalgie Series stove, I loved their customizable features and similar french range style. There are 5 total burners. This is currently being installed so if all goes well we will have a working stove just in time for Thanksgiving.
While a double oven would be wonderful, we chose to use the budget towards the counter depth fridge for more flow space in the walkways. I think it's a common misconception that big families need a double stove, but we have been happy with a standard size. In retrospect, I do wish we would have opted for the 36 in. as this particular 30 in. model is a little smaller INSIDE the oven than we had expected. (For reference – 2.7 cu ft) It will work nonetheless!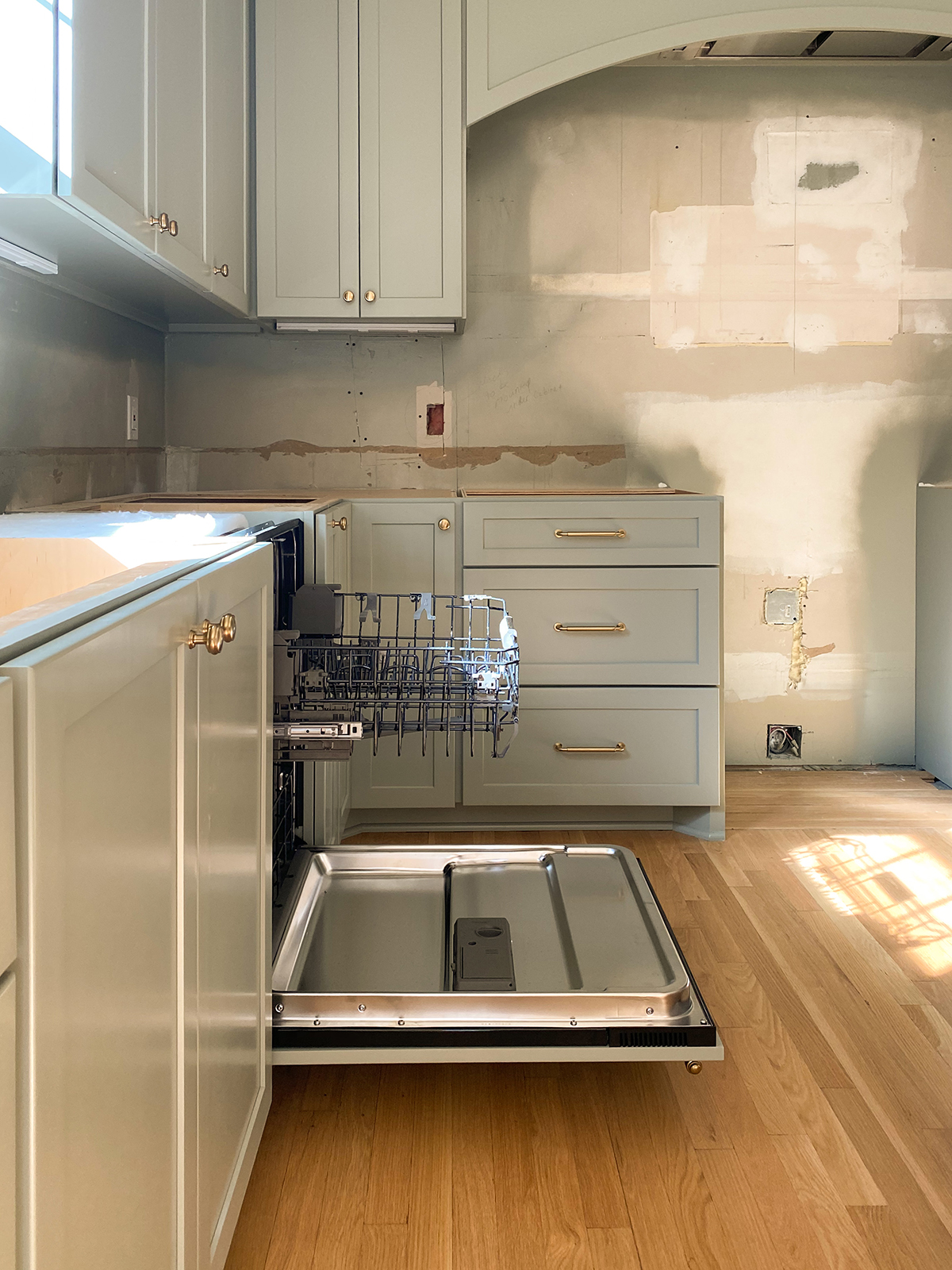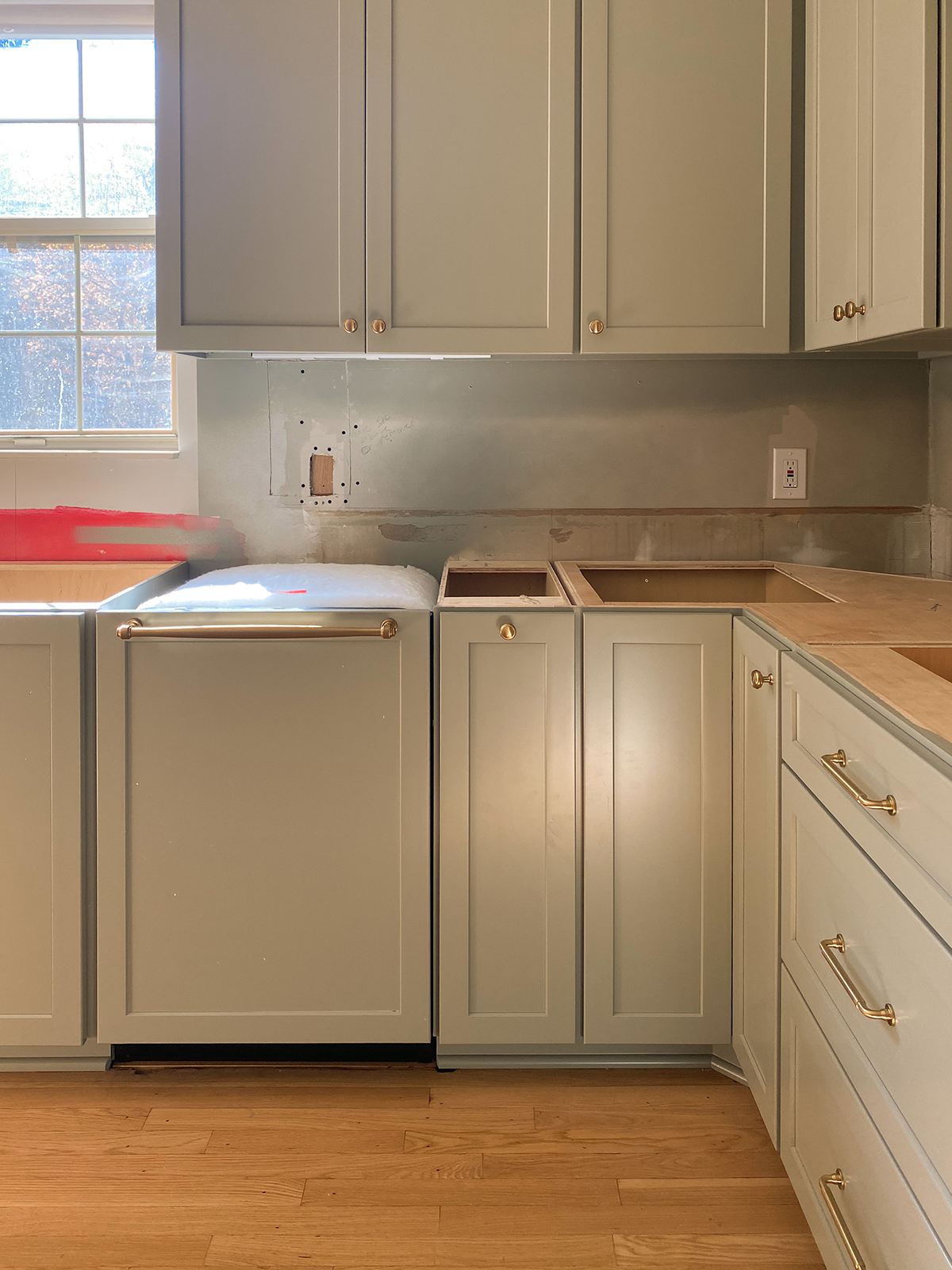 DISHWASHERS

BEST READER FEEDBACK:
Bosch
Subzero
Jenn-Air
Whirpool *Best price
Kitchen-Aid

We didn't receive any strong opinions advising against any dishwasher brands, but feel free to weigh in below!

What we chose:
We decided to go with a Jenn-Air dishwasher for a few reasons. We purchased this as well from our local appliance store because it included install as well as service repair if we ever need it. It was so nice being able to view the appliances in person, and see their features up close before purchasing. The prices were comparable to online. They did a fantastic job installing both the fridge and the dishwasher as well as the panels. (The hardware was pre-installed on the panels by our cabinet makers.) Jenn-Air is a U.S. brand so any parts or repairs needed should be easier to come by! We need this dishwasher to last since we use our dishwasher frequently, and this one had great reviews.
In a year we plan to do a follow up post on how everything is working in our kitchen. If you have any feedback to share on your personal experiences with appliance brands, feel free to leave them below!