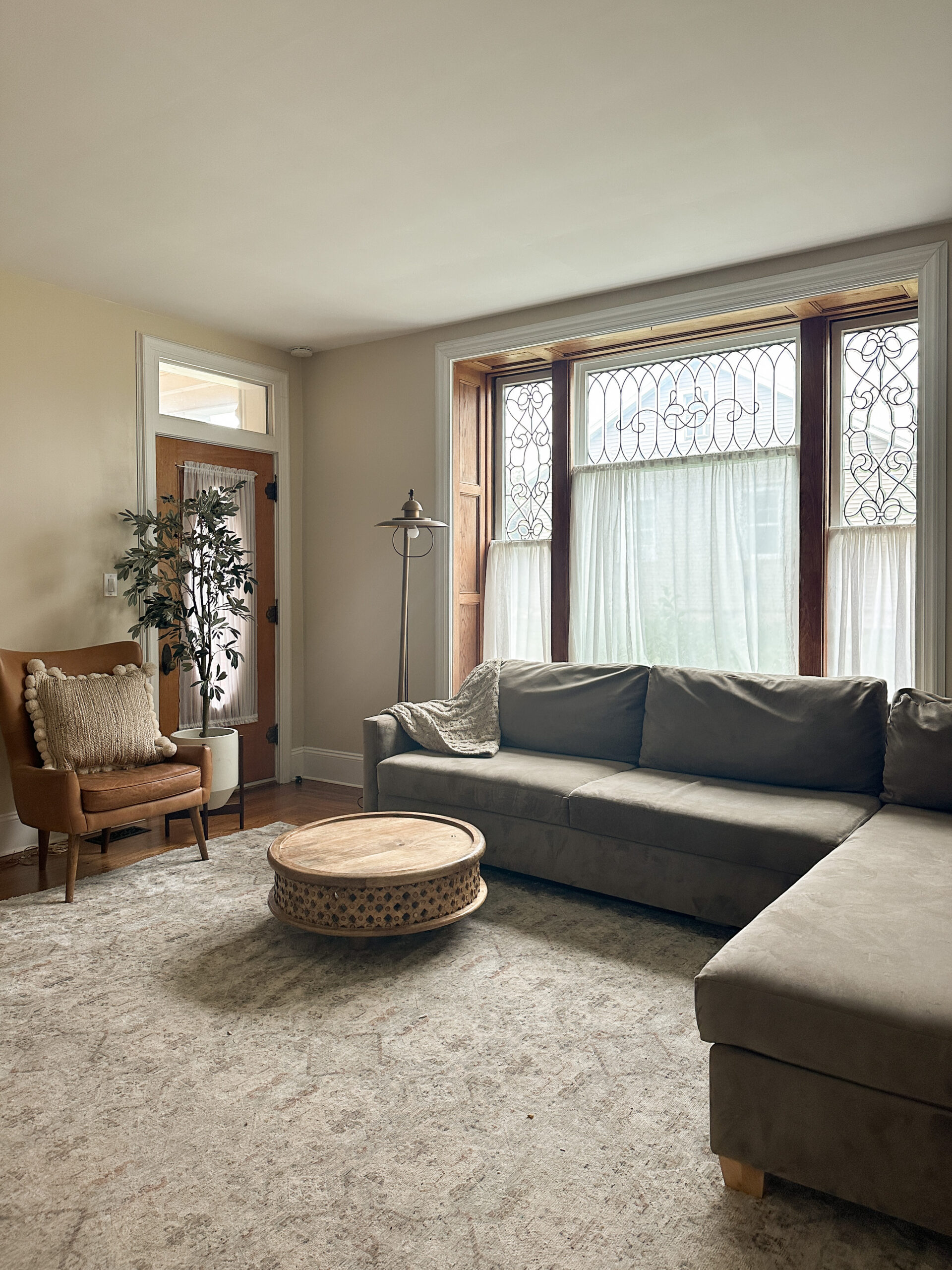 We are starting work on our living room this week! Although our home was built in the 1860s, it has had many additions and renovations through recent decades. Our goal is restore some of the older features, and also add in some elements that feel more true to the time period of the Italianate style home. I have been searching for where to find historic fireplace surrounds, which will be one of the main focal points of the room.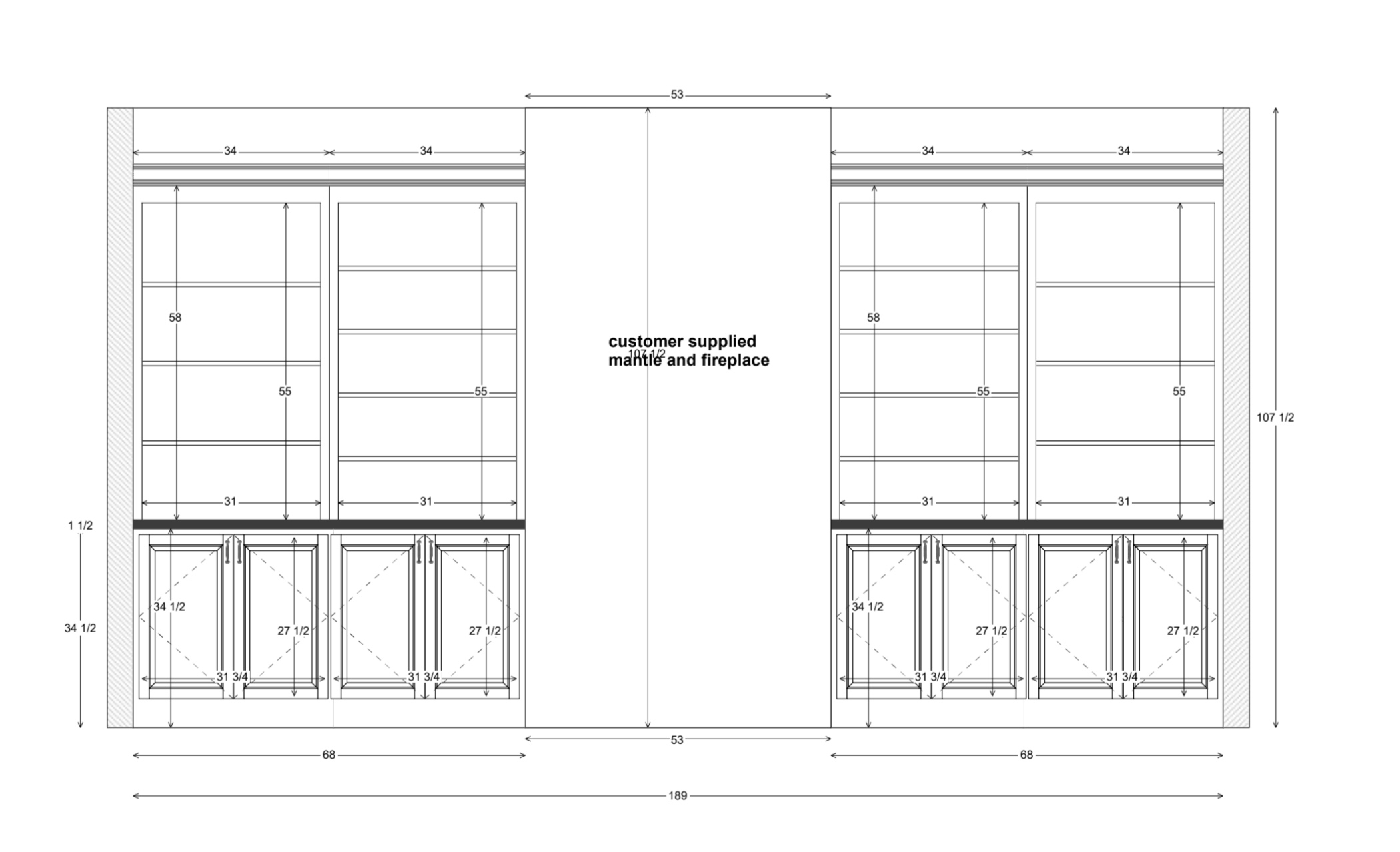 We had a few contractors look at the scope of work and give us quotes. We also received quotes from two box cabinet companies to compare. More on that soon!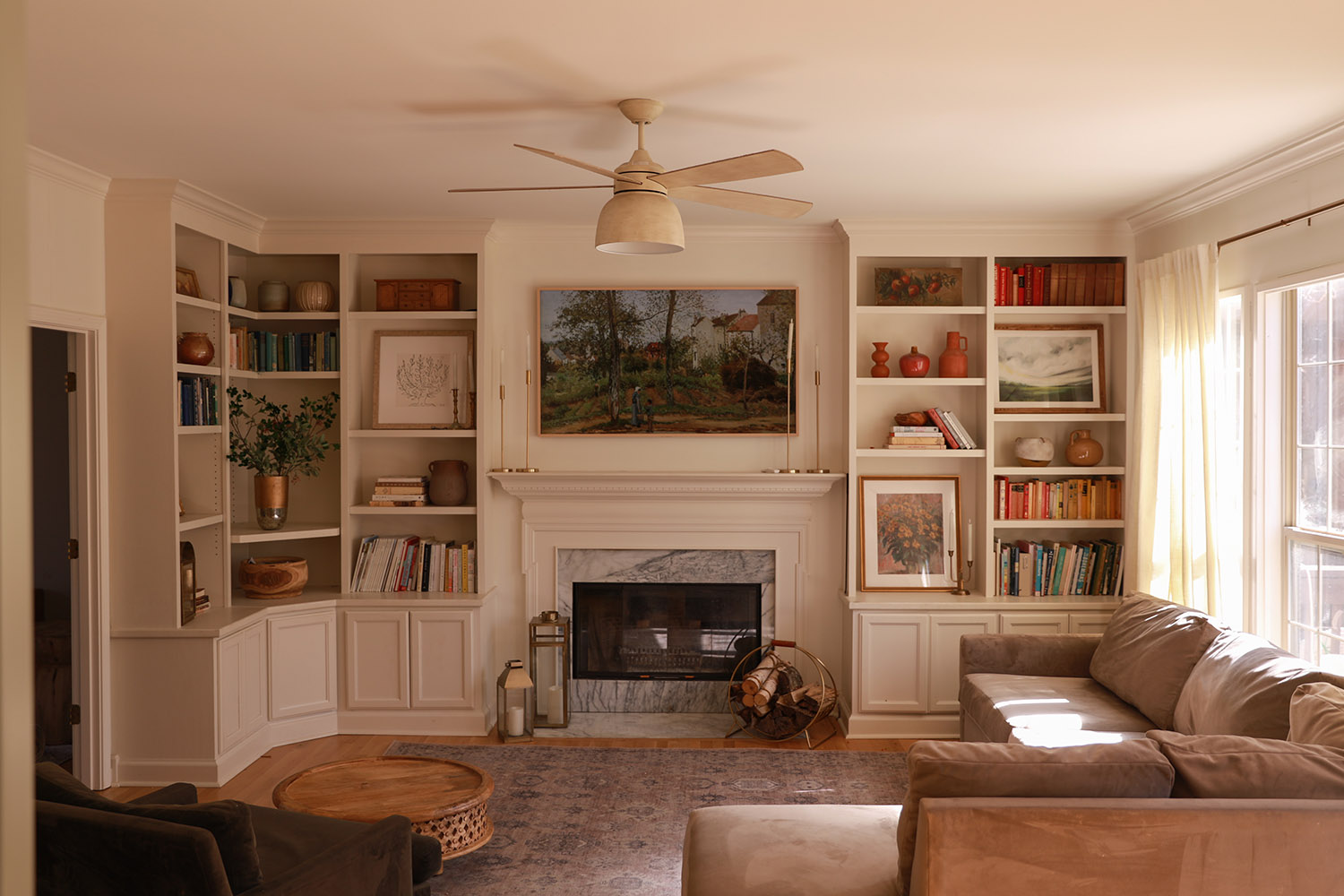 Something I have really been missing in our new home is overall closet and shelf space! I loved how our old living room had the cabinet space to stick toy baskets, diapers, books, etc. We decided to use the same general concept designing this new space.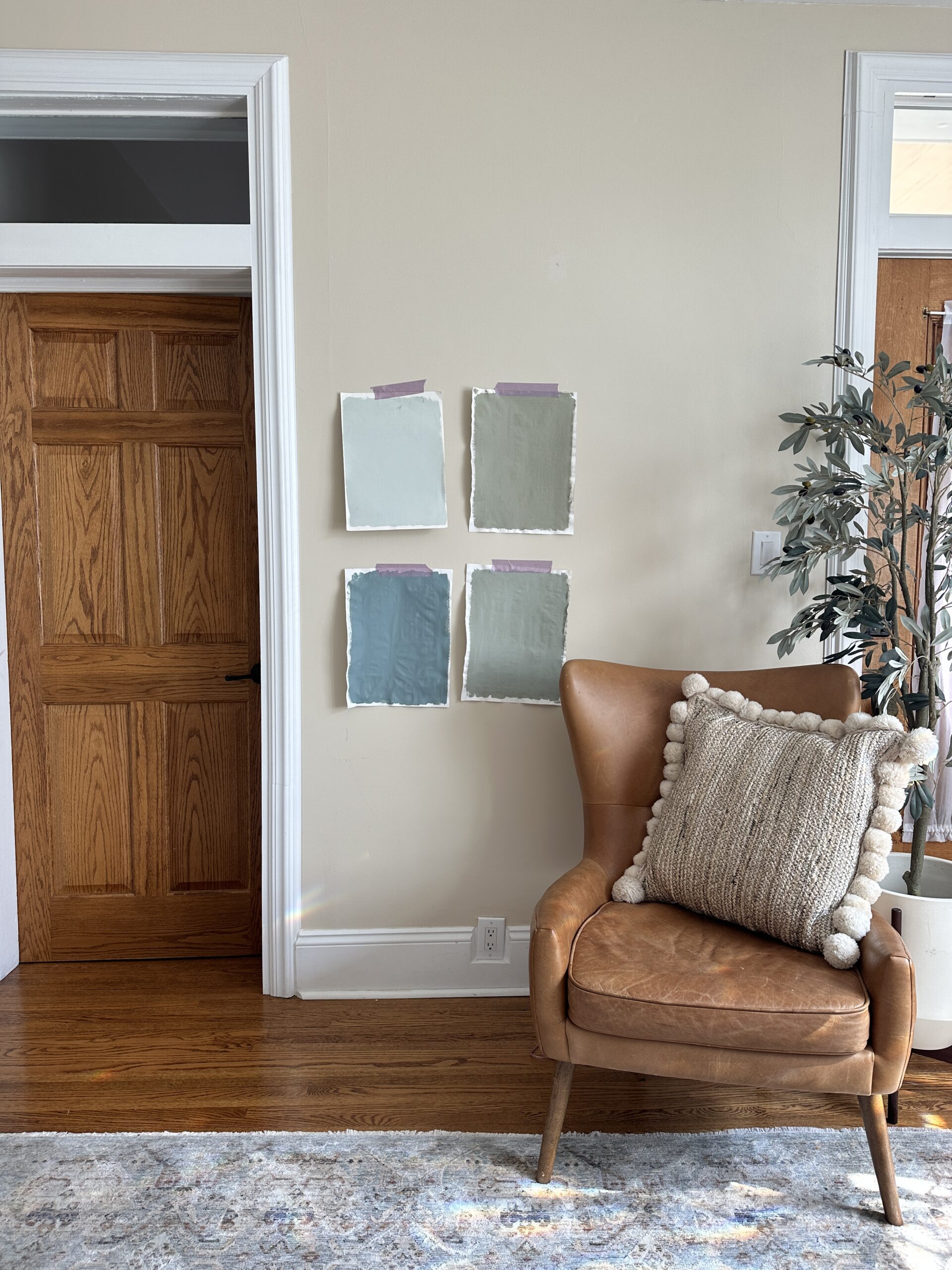 A few colors I was debating from top right: Farrow and Ball Light Blue, French Gray, Oval Room Blue, and Blue Gray. After seeing Blue Gray in every time of day and with our new sofa, it was a clear winner! This room connects our hallway and dining room, and the peaceful green (which reminds me of our old kitchen) will be a good connecting color for the overall plans of the first floor renovation:)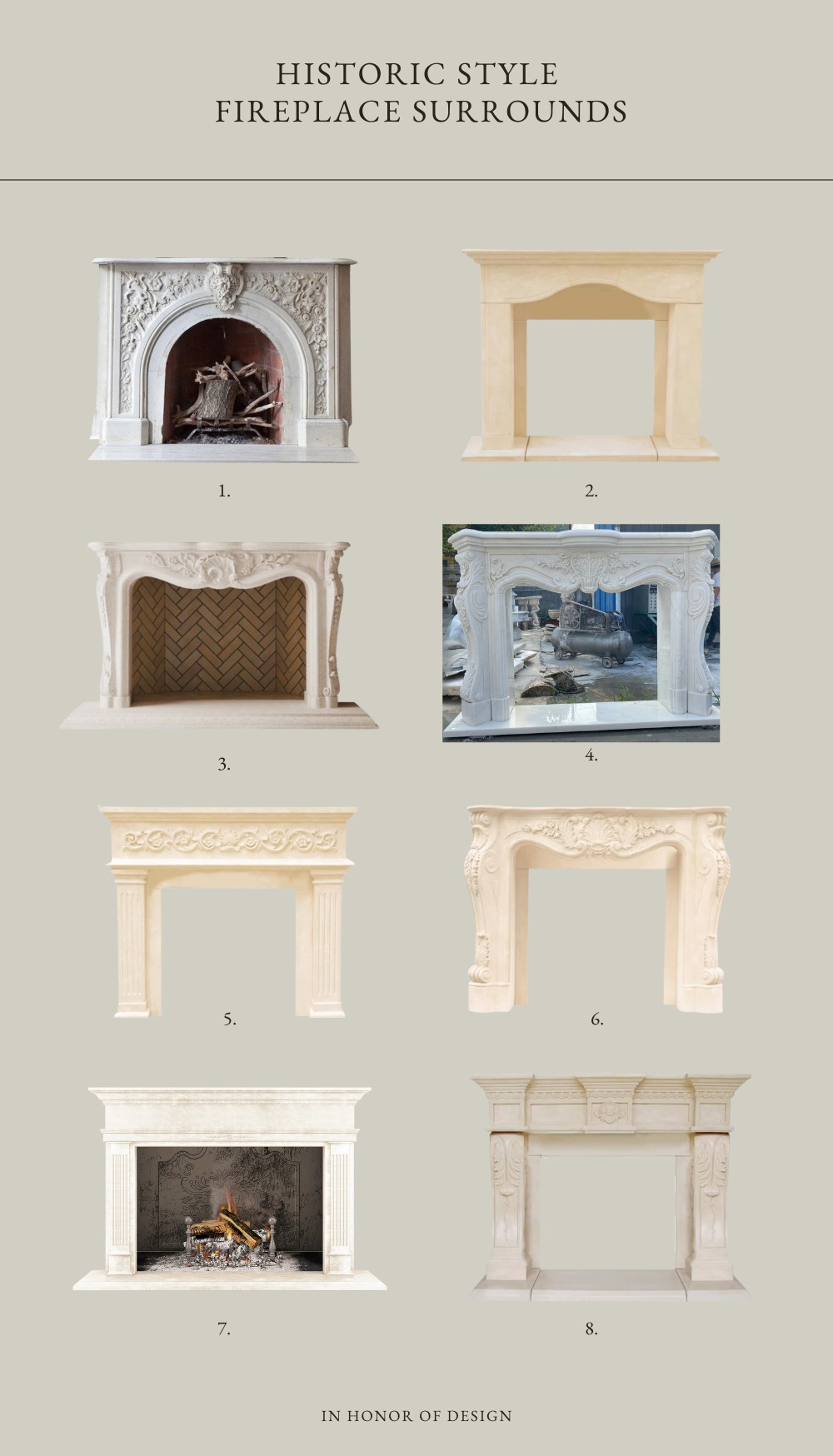 ONE // TWO // THREE // FOUR // FIVE // SIX // SEVEN // EIGHT
I was trying my luck on marketplace for a while, but any ones in the area were not in great condition. Marble fireplace surrounds can be upwards of $10K. I did find a few places that create replicas of historic fireplace surrounds however at various price points.
We started demo today! Looking forward to sharing the hopefully painless process;)